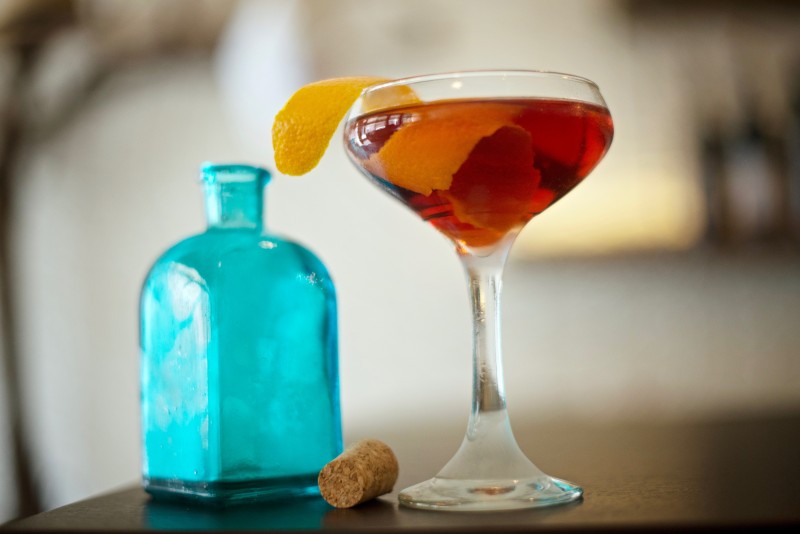 This holiday season, skip the manic malls, ditch the "cost-cutting" catalogs, forget about the frantic Amazon browsing, and head to the town of Sonoma where relaxation and shopping are not mutually exclusive. I've put together an itinerary that will allow you to safely immerse yourself in the happy bustle of the season with no risk of getting stressed out. 
Check Into MacArthur Place Hotel & Spa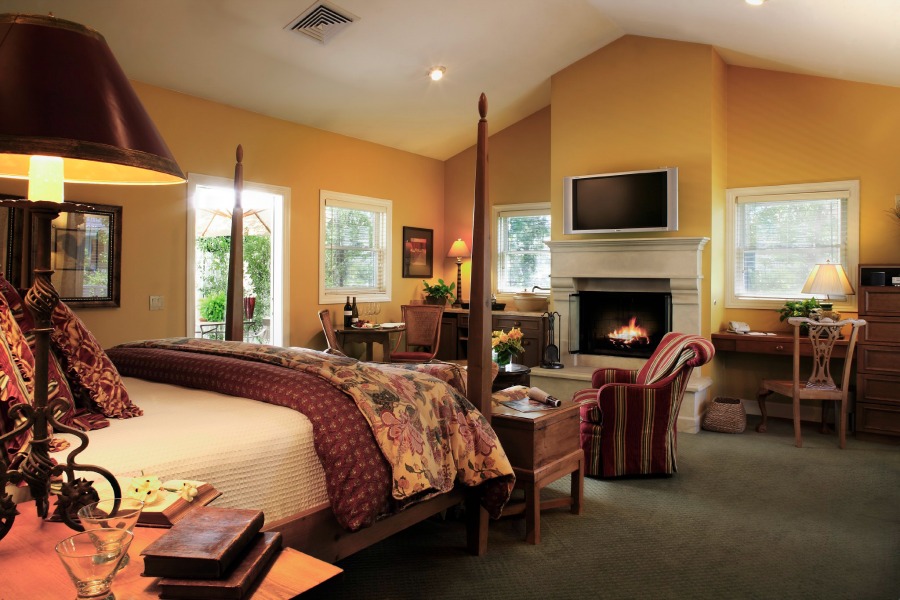 Conveniently located within walking distance to Sonoma plaza, MacArthur Place Hotel & Spa offers luxurious and spacious guest rooms with plenty of comfort. Relax in front of the fireplace and then stroll down to the plaza to shop, eat, drink, wine taste and sightsee. 29 East MacArthur Street, Sonoma, (707) 938-2929
Taste and Learn About Sonoma Wines at Corner 103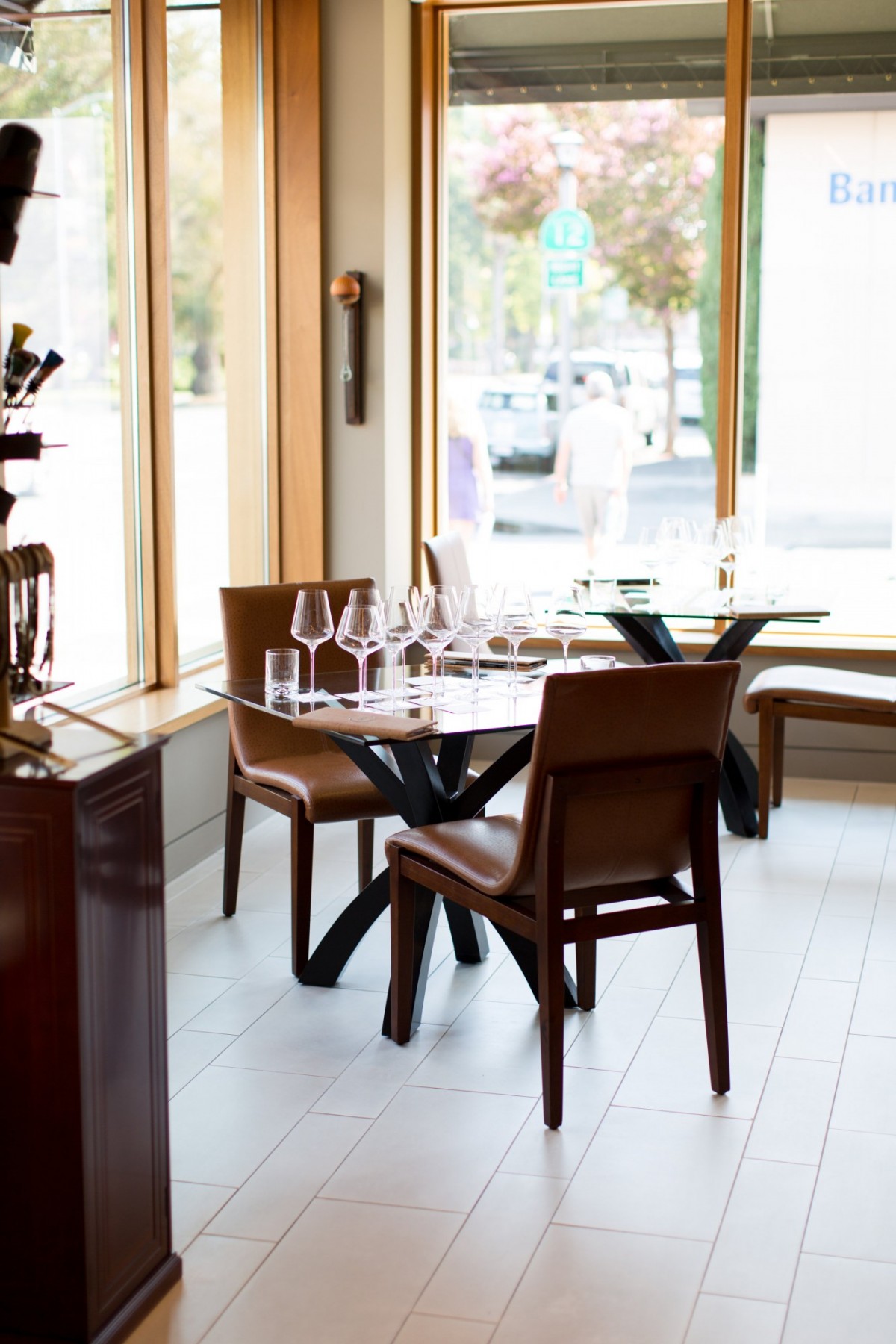 No wine country vacation is complete without a tasting experience. Lloyd Davis, Owner and Founder of Corner 103 by Sonoma Plaza, has created a seated tasting experience that allows guests to sample his award-winning Sonoma wines, while getting some entertaining wine education. 103 West Napa Street, Sonoma, (707) 931-6141
Shop 'til you Drop! 
Now that you've sipped some of the best wine Sonoma has to offer, it's time to start shopping! Here are some of my personal recommendations for shopping on and near the Sonoma Plaza.
Fashion for Her: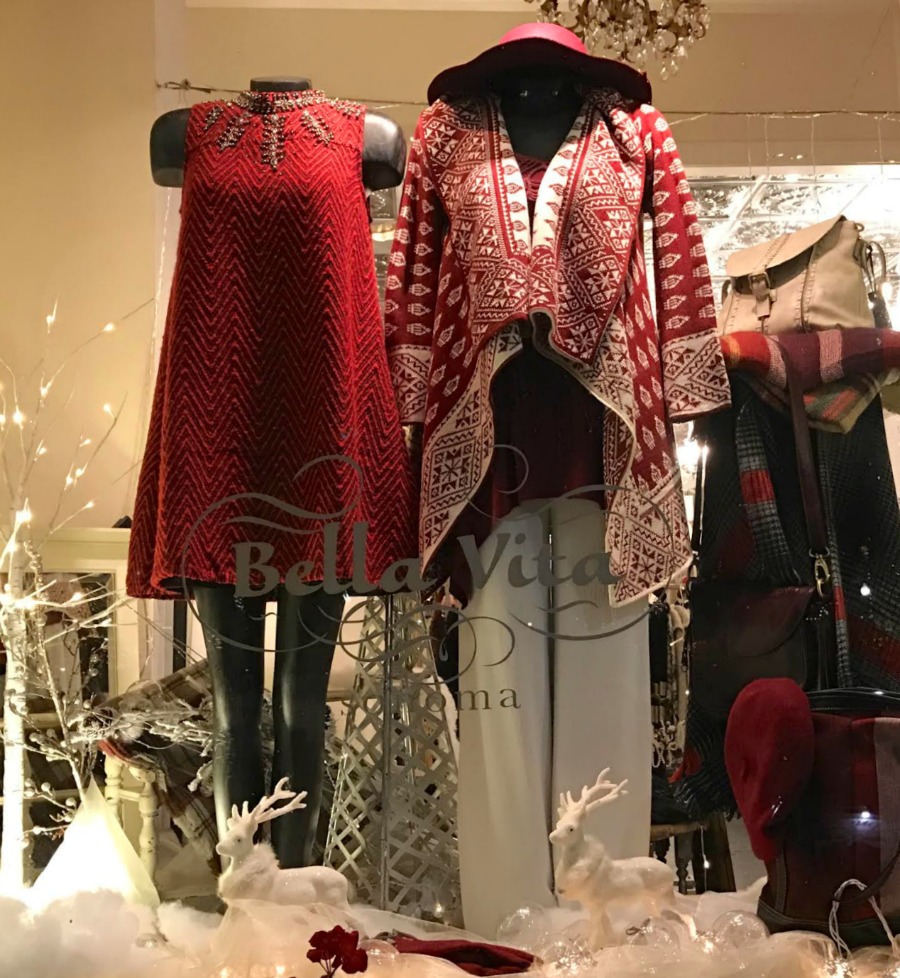 Artifax carries unique, art-to-wear women's clothing and accessories. 450 1st St. East # C, Sonoma, (707) 996-9494
Bear Moon Clothing Company has been in business for 26 years and carries a stylish selection of high-quality clothes, accessories and shoes. 117 East Napa Street, Sonoma, (707) 935-3392
Bella Vita Sonoma offers a wide variety of fashionable and hard-to-find clothing, shoes and accessories for a variety of tastes. From lace Victorian dresses to boho chic kimonos and even lingerie and evening bags, there is something for every woman at Bella Vita. 457 First Street West Sonoma, (707) 935-8206
Bossa Nova Fashion Concepts means "New Style" and that is just what this modern clothing boutique offers. Shop for wearable, stylish clothing and accessories from designers around the world. Sonoma Court Shops, 524 Broadway, Sonoma, (707) 343-1228
Perlé is a contemporary women's clothing and accessories boutique with a focus on the latest styles, all with a classic and feminine touch. 124 West Napa St., Sonoma, (707) 935-5800
The Loop is where you'll want to shop for chic, on-trend styles. The Loop has two locations in Sonoma: one location on the plaza at 461 First Street West, Sonoma, and one at Cornerstone, 23570 Arnold Drive, Sonoma, (707) 939-8400
Fashion for Him:
Eraldi's has been the place to shop in Sonoma for casual men's clothing, shoes and accessories, as well as men's basics, since 1922. This family-owned business has a low-key, friendly atmosphere and the staff are ready and willing to help you find what you're looking for. 475 1st St. West, Sonoma, (707) 996-2013
Scott Lyall of Napa has opened a Sonoma location offering contemporary casual sportswear. While you're there, check on the latest sports scores on the large screen TV, sip on a glass of wine or chat with Scott! 115 East Napa Street, Sonoma, (707) 933-8770
Accessories for everyone:
Large Leather is a tiny shop, in fact it's the smallest shop on the Sonoma Plaza. It's also chock full of fine leather goods, handmade on-site. Shop for handbags, belts, bracelets, cow hide rugs, pillows, backpacks and more. 481 A First Street, Sonoma, (707) 938-1042
Sox de Vine is the ideal place to buy fun, colorful and whimsical socks for those special people on your holiday list. They also carry tights, hats, scarves and other accessories. 450-H First St. East, Sonoma, (707) 996-1413
For the Home:
Sign of the Bear Kitchen and Tableware is a delight for anyone who enjoys entertaining and cooking at home. It's also a great place to find gifts for everyone on your list.  Shop for kitchen gadgets, cookbooks, bakeware, linens, and tableware, as well as many fun, whimsical and often humorous items that are sure to amuse! 435 1st St. West, Sonoma, (707) 996-3722
H. Frank carries home decor in true Sonoma style offering everything from furniture and lamps to throw pillows and glassware. 28 West Spain St, Sonoma, (707) 938-5800
Gift Shops:
Global Heart carries unique fair trade items from around the world including jewelry, handbags, blankets, kids clothing, coffee, and unusual and artful Nativity scenes. 423 First Street West, Sonoma, (707) 939-2847
Wine Country Chocolates is the place to buy gifts for those hard-to-shop-for people on your list. Nearly everyone loves chocolate! Visit their tasting room to try before you buy. 414 First Street East, Sonoma, (707) 996-1010
Tiddle E. Winks is where you will relive some of your favorite childhood memories. This charming vintage 5 & Dime will delight kids of all ages with their selection of candy, toys and gifts. 115 East Napa St. Sonoma, (707) 939-6933
After all that shopping, you'll be ready to give your feet a rest. Saddle up to the bar or grab a table and enjoy a little holiday cheer.
Stop for a Holiday Cocktail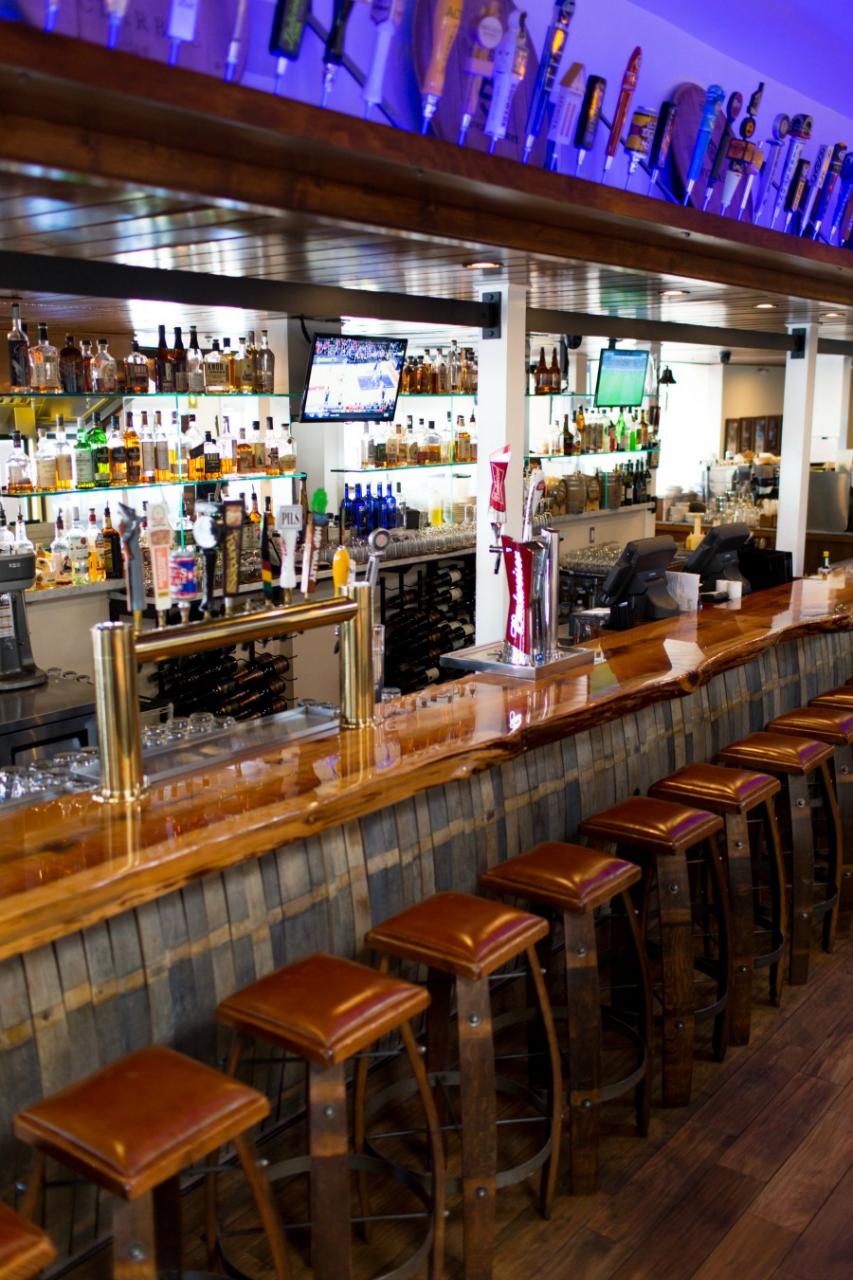 Drop by B & V Whiskey Bar and Grill for a holiday cocktail or choose from their list of micro beers, wines, and appetizers. B & V also serves lunch and dinner with delicious items that range from their Signature Burgers to homemade gnocchi. 400 1st Street East, Sonoma, (707) 938-7110
See the Holiday Display at Sonoma Plaza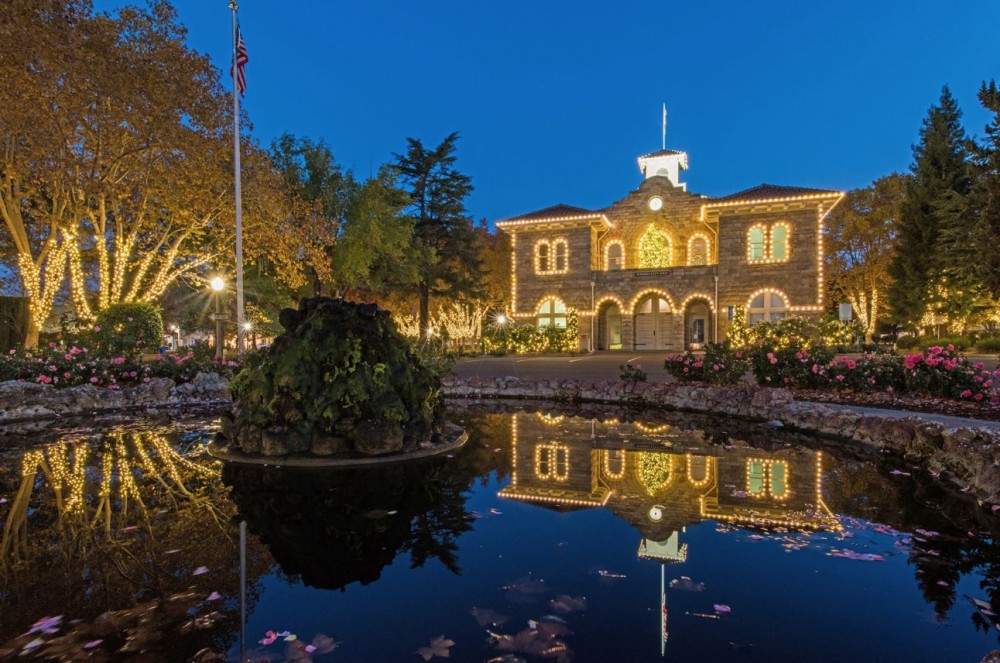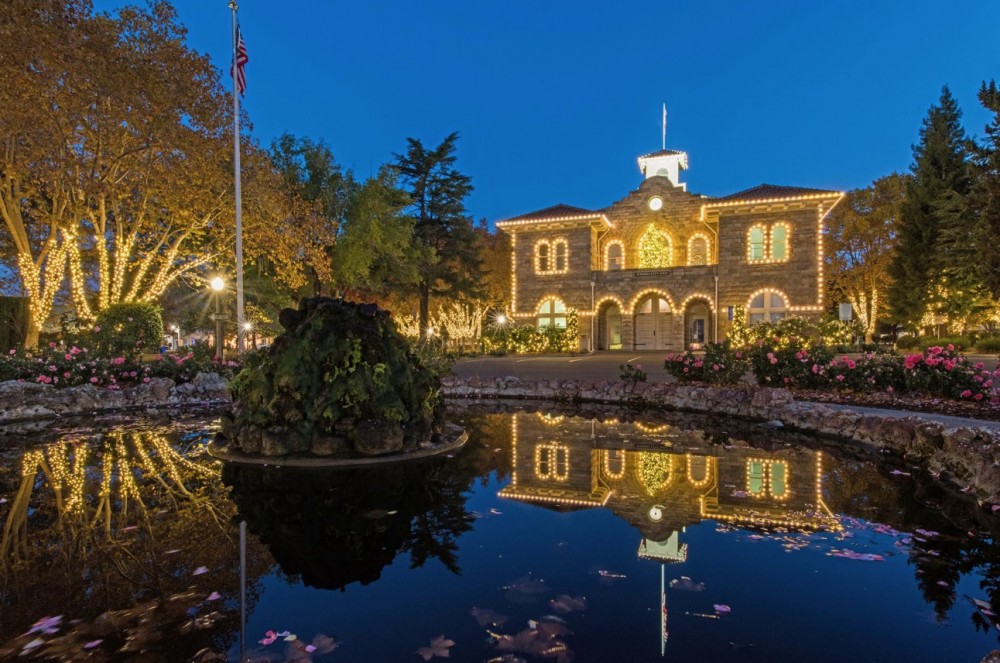 Before you head out to dinner, spend some time at the Sonoma Plaza park and take in the holiday decorations. A seasonal delight for locals and visitors alike, the Sonoma Plaza is dressed in over 100,000 lights and is sure to put even "bah-humbug" folks in the holiday spirit.
Share Tasty Portuguese Dishes at Tasca Tasca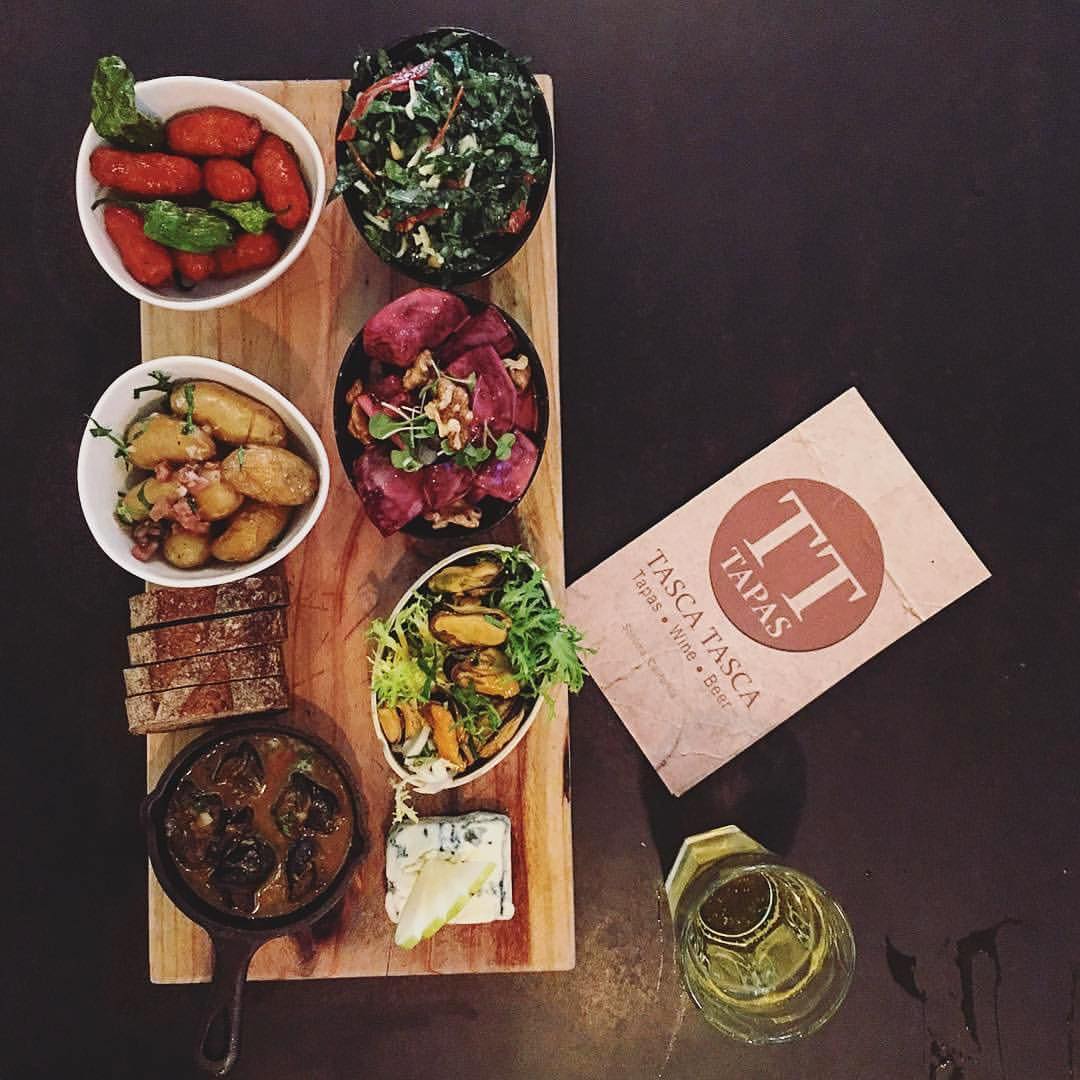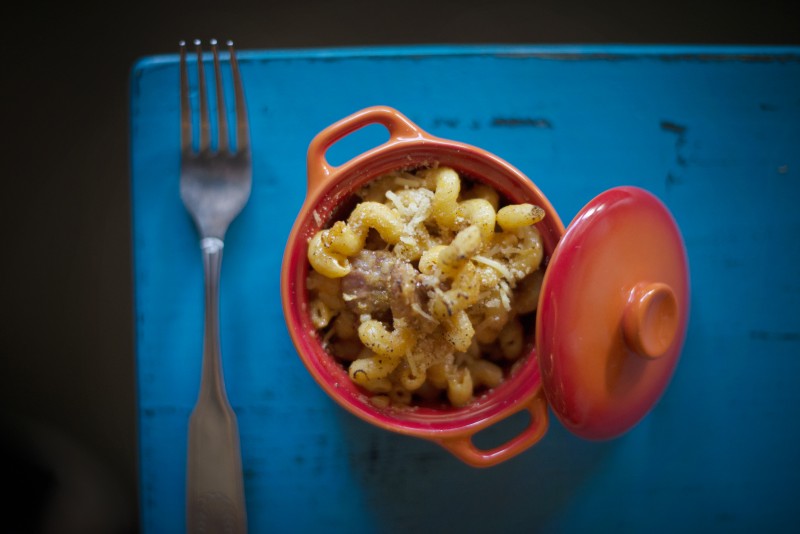 For a memorable dining experience, head to Tasca Tasca, Portuguese Tapas Restaurant & Wine Bar just steps from the Sonoma Plaza.
Chef Manuel Azevedo, owner and head chef of Sonoma's top-rated La Salette Restaurant, opened Tasca Tasca last spring to fantastic reviews. Tasca means "tavern" in Portugal. Choose from their menu of small dishes – tapas – and be sure to pair your meal with a Portuguese wine; their wine list offers many varieties. 122 West Napa St., Sonoma, (707) 996-TAPA (8272)
Rejuvenate at the Garden Spa at MacArthur Place Hotel & Spa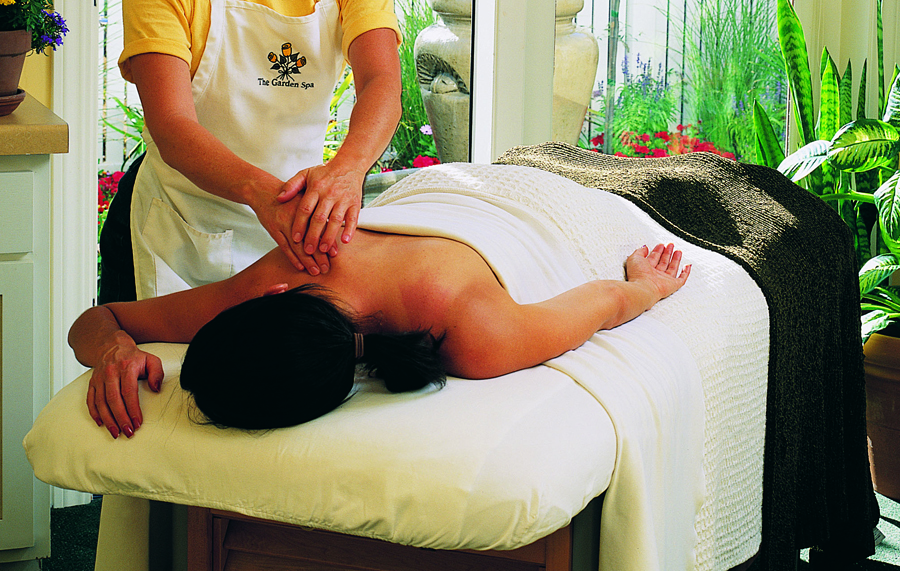 Enjoy a complimentary continental breakfast buffet at MacArthur Place Hotel before heading to their Garden Spa to melt away any leftover holiday stresses. Set in the heart of the hotel's gardens, the Garden Spa offers treatments based on what's grown in the hotel's surrounding gardens. They call it "Farm to Massage Table" and use special one-note essential oils to enhance treatments.
Looking for great Sonoma Magazine content in your inbox? Subscribe here