Football fans will get a face full of Flavortown when Sonoma County's celebrity chef Guy Fieri throws a mega-tailgate party for 10,000 people next to Glendale's State Farm Stadium in Arizona on Super Bowl Sunday, Feb. 12.
Billed as the largest free culinary event in football history, Fieri's Flavortown Tailgate will feature more than 20 restaurant pop-ups and bars, as well as musical performances by artists Diplo and LoCash, in an empty lot just a stone's (or football's) throw from the Super Bowl 2023 arena. The five-hour event will run from 11:30 a.m. until kickoff.
"I love the Super Bowl. It's one of my favorite things in the world. But very few people have a chance to go. They want to be with other fans cheering on their team," said Fieri from the set of "Guy's Grocery Games" in Windsor, where he is shooting a new season.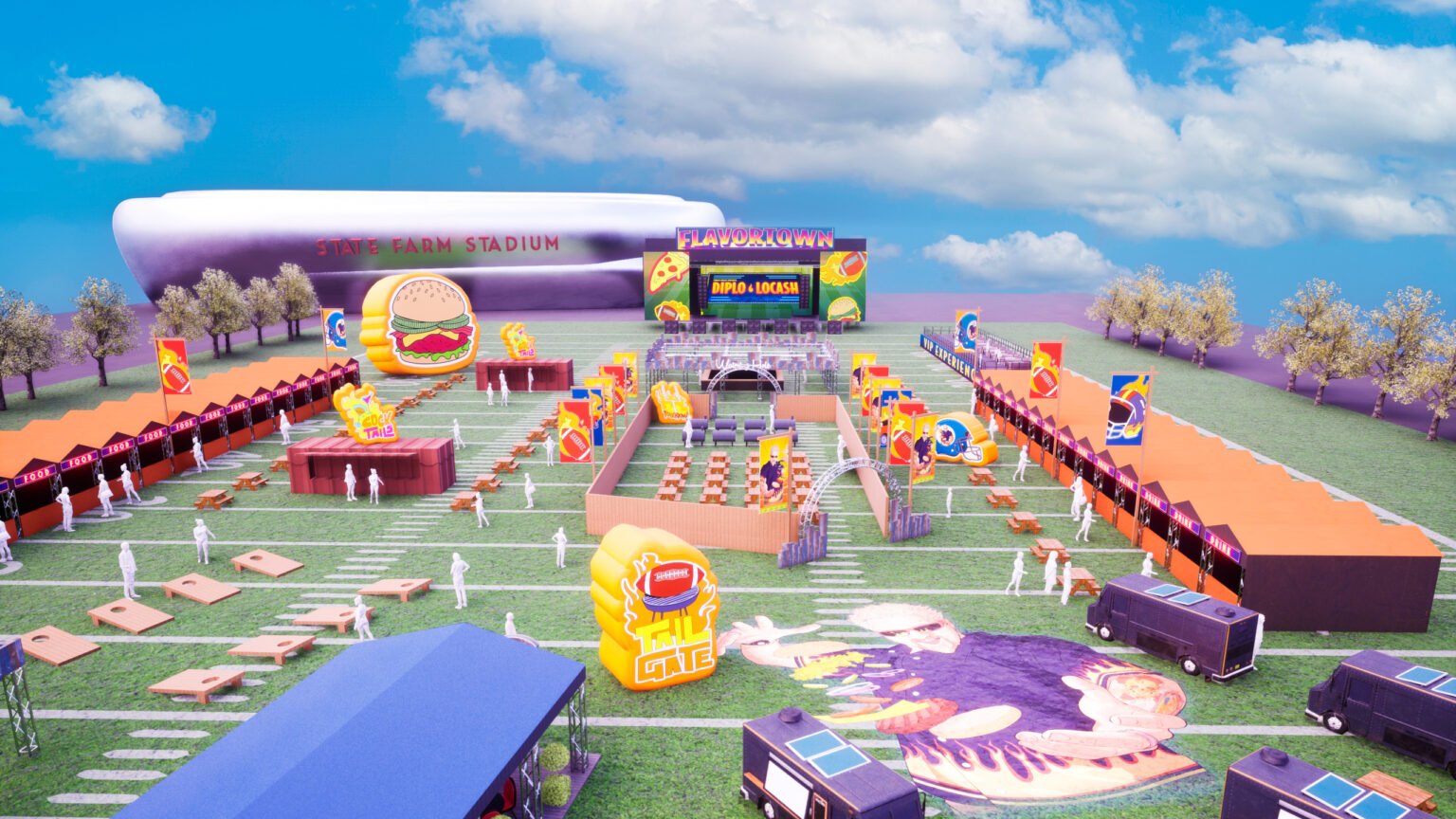 After years of hosting Super Bowl parties at his home in Sonoma County, as well as high-end culinary events at previous games, Fieri wanted to create a large-scale food and entertainment event for everyone.
"I always have these big ideas and visions. Why not throw a tailgate? I'm doing this to take care of people and have a good time in a fun environment and celebrate with other fans," he said.
Fieri's handpicked lineup for the tailgate includes 10 Arizona-based restaurants featured on his Food Network show, "Diners, Drive-Ins and Dives," as well as local restaurants from the Phoenix area and "custom creations" from Fieri, such as bites from his fast-food concept Chicken Guy.
Within 18 hours of announcing the Super Bowl tailgate, the event's ticket site received more than 34,000 requests, Fieri said. Event organizers are working to ensure fairness, he added.
Fieri is already being asked if the tailgate will become a regular event at Super Bowl games.
"Let me just get one off the ground," he said. "It's a lot, but it's going to be amazing."