Healdsburg, a.k.a HBG, is undoubtedly one of Wine Country's most popular destinations – and for good reason. This charming Sonoma County town is home to some of the Bay Area's best restaurants, top notch tasting rooms, a wide variety of stylish boutiques, and more. In other words, it's the ideal place for a girlfriends' getaway. So gather your besties, and head to HBG – here's a sampling of my favorite local spots:  
EXPERIENCE THE FOOD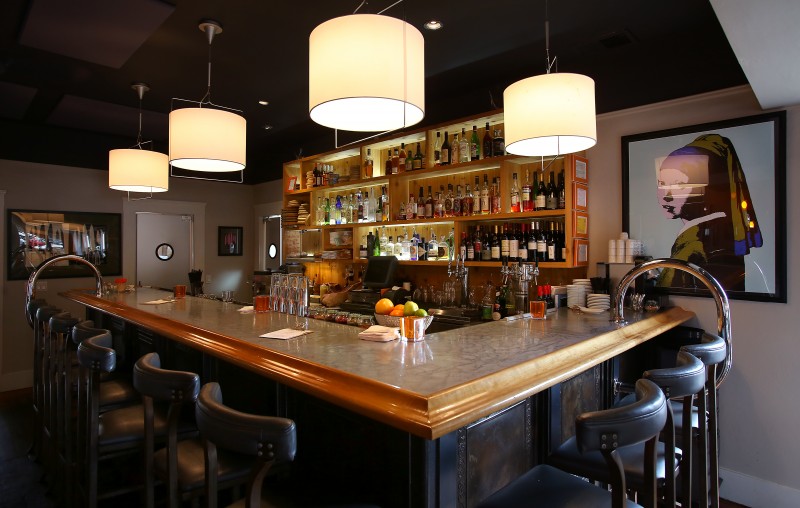 From Japanese to Portuguese, Italian to South American, Healdsburg offers a variety of cuisines. And, of course, there are plenty of fantastic options for Wine Country farm-to-table fare. Celebrate with your friends by sharing traditional Spanish plates and tapas at Bravas Bar de Tapas. Dine inside or, if it's a beautiful day, outside on their lively patio. Tip: be daring and try the Crispy Pig Ears. They are delicious! Bravas Bar de Tapas, 420 Center St, Healdsburg, (707) 433-7700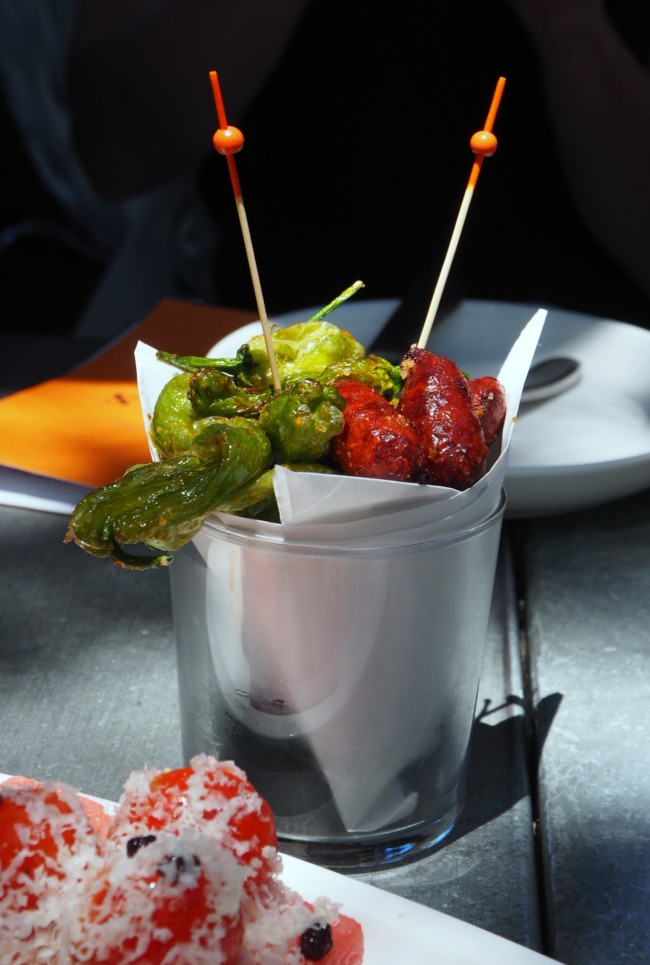 Your foodie friends and home cooks will thank you for taking them to SHED. Shop for fresh produce and flowers, cookbooks, linens, dish and cookware, and a wide variety of high-quality and hard to find foods, sourced both locally, nationally and internationally. Or have a seat and enjoy a meal. Better yet, do both! Tip: Visit SHED for breakfast and get a fresh pastry, then order a brewed-while-you-wait coffee at their coffee bar. SHED, 25 North Street, Healdsburg, (707) 431-7433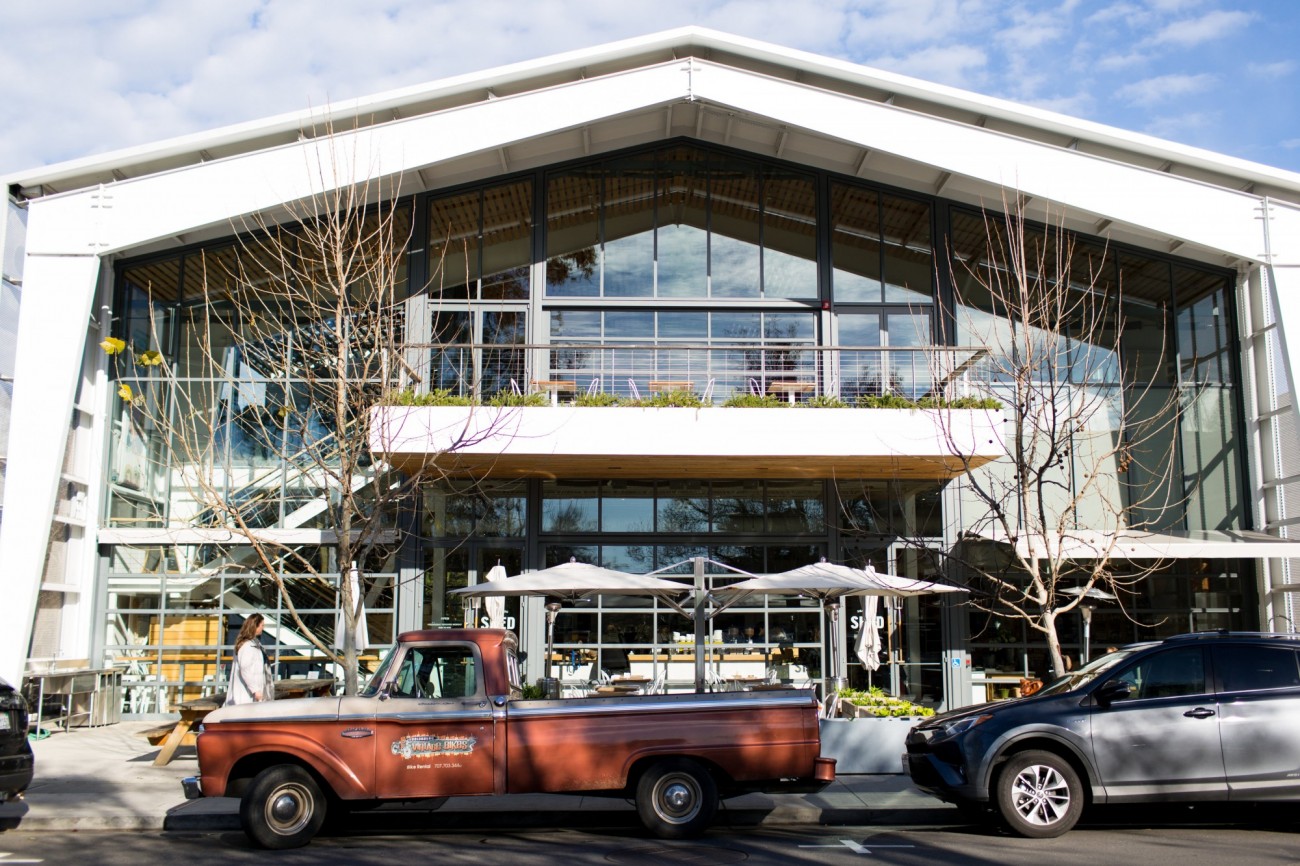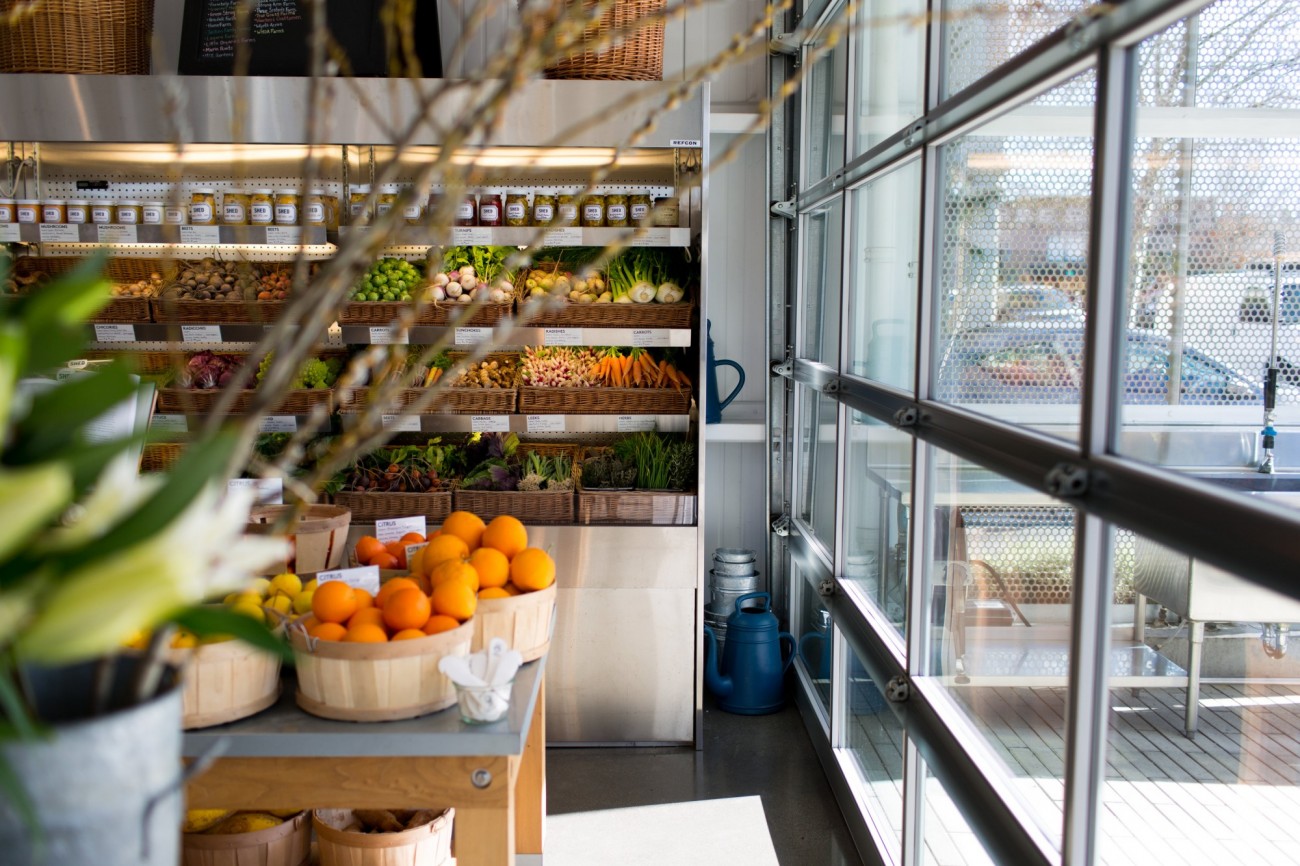 For something a little different to the usual Wine Country fare, dine at Café Lucia. This family-owned Portuguese restaurant with a modern twist is sister property to award-winning La Salette in Sonoma. The friendly and knowledgable staff will guide you through the menu, should you have questions or would like suggestions. Tip: Be sure to try some of the Portuguese wines or beers from their unique selection and do not pass up the bread – the Portuguese buns are 100% carb-worthy! Café Lucia, 235 Healdsburg Ave, Healdsburg, (707) 431-1113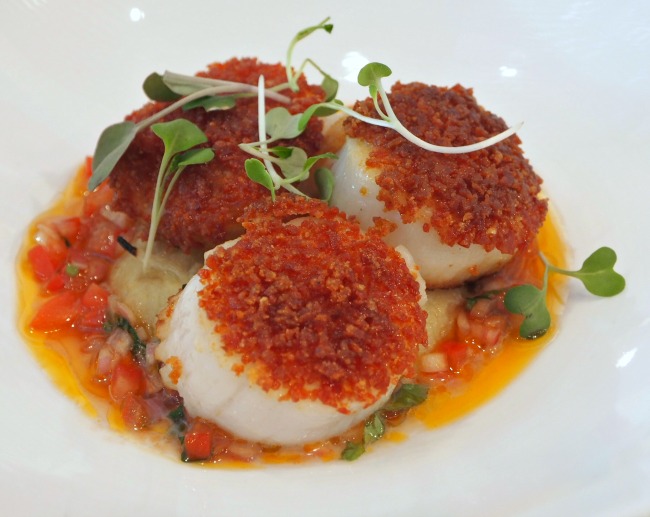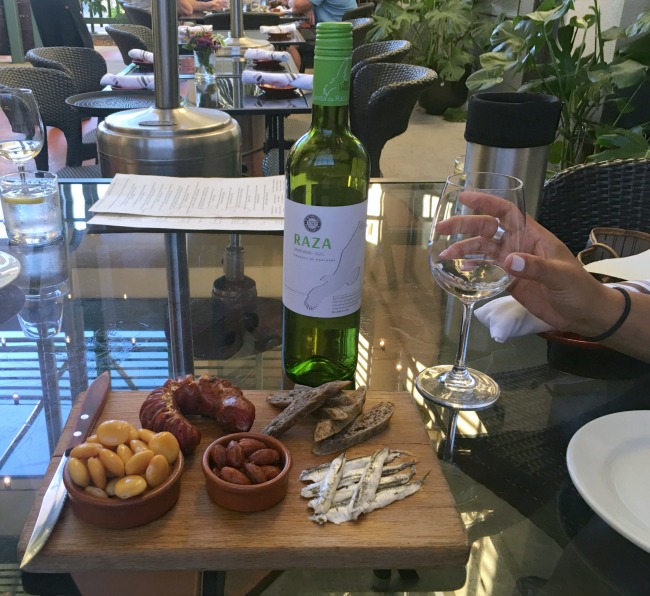 Moustache Baked Goods is the perfect place for you and your friends to satisfy a sweet tooth. Choose from delectable and indulgent French macarons, brownies, ice cream, cookies, cupcakes and more. Your gluten-free friends will appreciate having options they can also enjoy. Tip: If you like Oreos, you must try a Moustache-O. It's a much bigger and much better tasting version using wholesome ingredients. Moustache Baked Goods, 381 Healdsburg Ave, Healdsburg, (707) 395-4111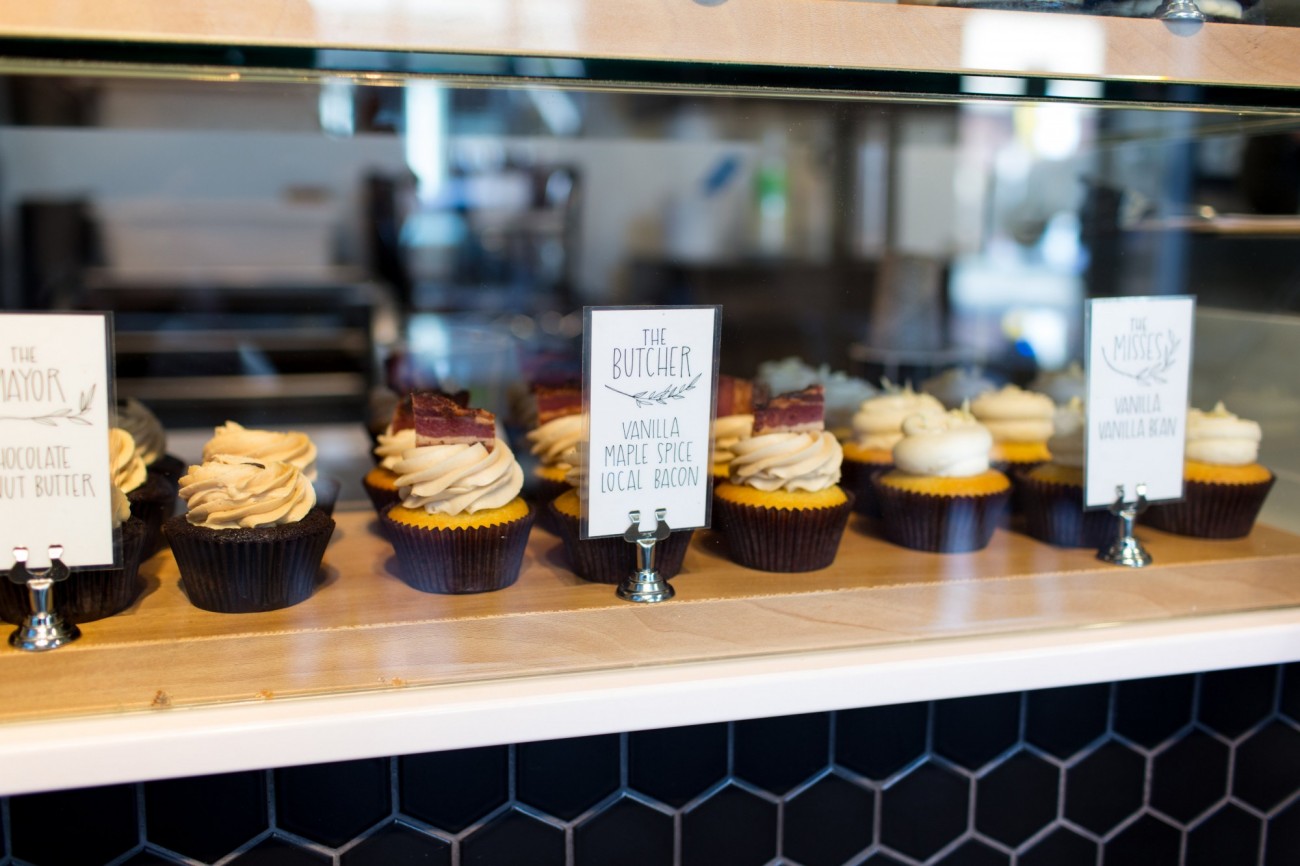 Campo Fina is not your everyday Italian restaurant. This Healdsburg restaurant offers traditional Italian fare, including wood-fired pizzas, with a modern slant and serves it up in a stylish and hip environment. On a nice day, ask to sit outside on the patio and play a round or two of bocce on their court. Tip: The meatball appetizer is mouthwatering. Campo Fina, 330 Healdsburg Ave, Healdsburg, (707) 395-4640
Chalkboard is currently my favorite restaurant in Healdsburg. Enjoy an assortment of dishes that range from house made pastas and crudo to fried chicken and locally grown squash. The plates are small enough to share, but I must warn you that some dishes will make you act like a spoiled child – you won't want to part with a single bite. Tip: You must try the Cocoa Trifoglio pasta, which is chocolate pasta, and has a sauce made with fois gras butter, duck confit, chives, and hazelnuts. I know, it sounds strange. Just trust me on this one!  Chalkboard, 29 North St, Healdsburg, (707) 473-8030
GET CRAFTY DRINKS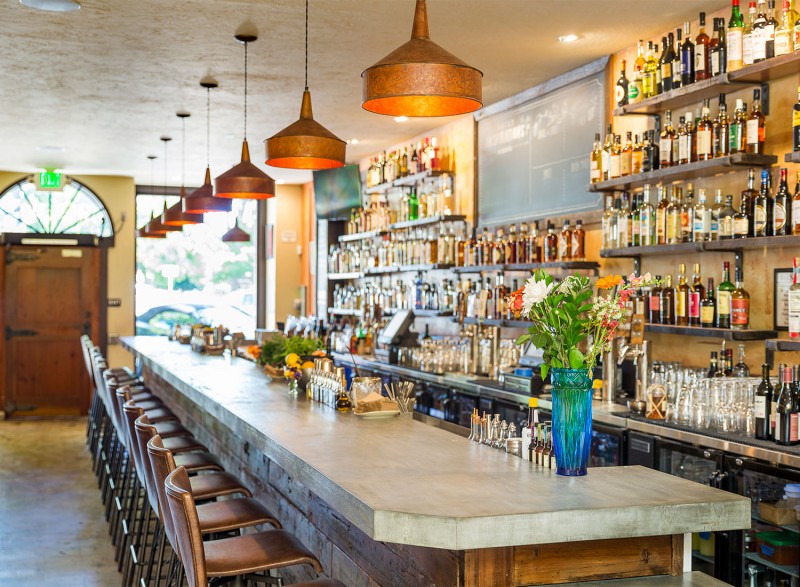 Take a break from shopping and eating and stop by Duke's Spirited Cocktails, a neighborhood hangout for locals and visitors alike. Duke's offers an extensive list of handcrafted cocktails using many locally grown and made ingredients, as well as beer, wine and spirits. Duke's Spirited Cocktails, 111 Plaza St, Healdsburg, (707) 431-1060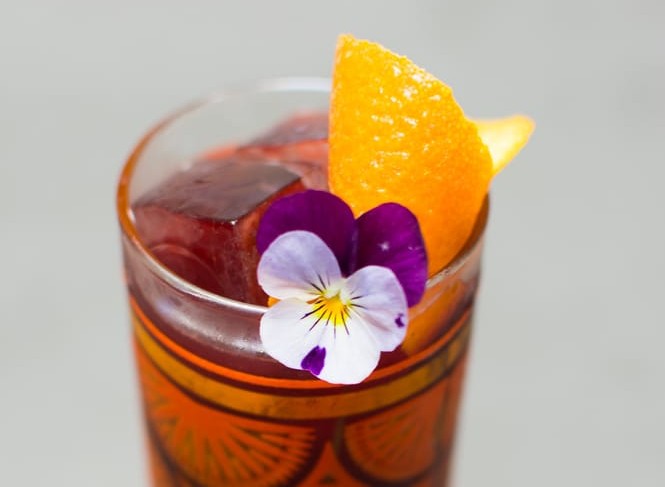 TASTE WINE 
Visit Gustafson Family Vineyards' tasting room in downtown Healdsburg and taste their estate grown wines in their cozy lounge setting. Or treat you and your friends by booking a sit-down wine tasting and food pairing where you will learn about winemaking and grape growing while tasting their delicious wines. Ask about their olive oil too! 34 North St. Healdsburg, (707) 433-2371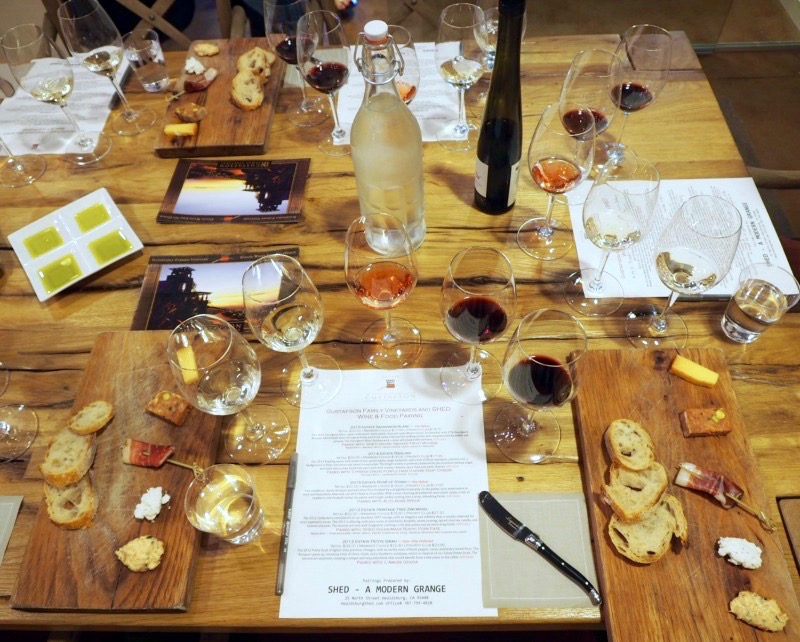 Make a reservation for Portalupi Wine's sit down Food and Wine pairing. A warm and friendly staff will lead you through the tasting. Try their Italian varietals, especially their Vaso di Marina which comes in a milk bottle and can be refilled. 107 North Street. Healdsburg, (707) 395-0960
SHOP 'TIL YOU DROP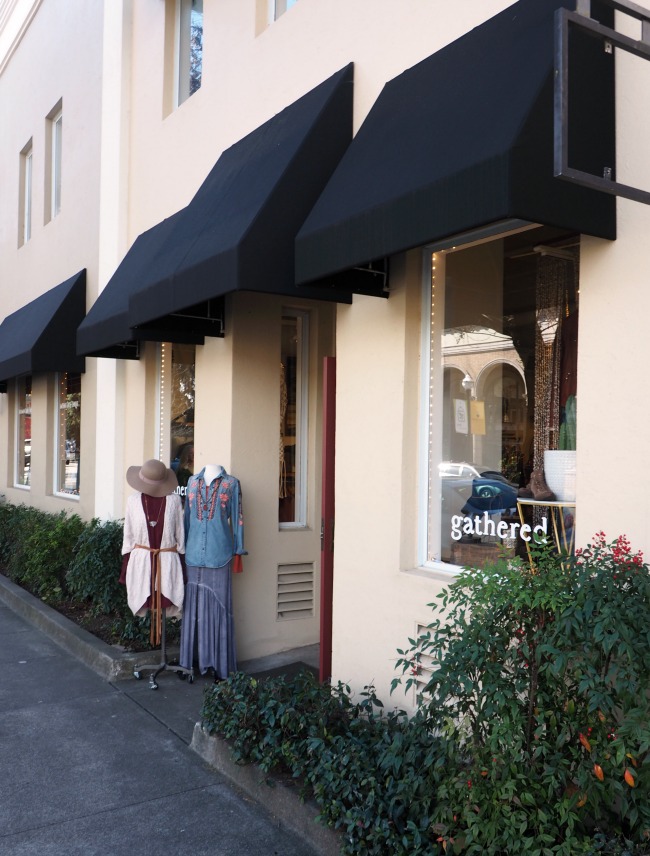 Gathered, located in downtown Healdsburg, has a large selection of boho and casual clothing and accessories at reasonable prices. 377 Healdsburg Ave, Healdsburg, (707) 395-4622
Don't forget to bring a little something home for your pet! Fideaux carries everything you need to keep your kitty or doggy from holding a grudge against you for being away. Treats, carriers, beds, clothing for you and your pet, collars, leashes and toys can all be found at this darling shop. 43 North St, Healdsburg, (707) 433-9935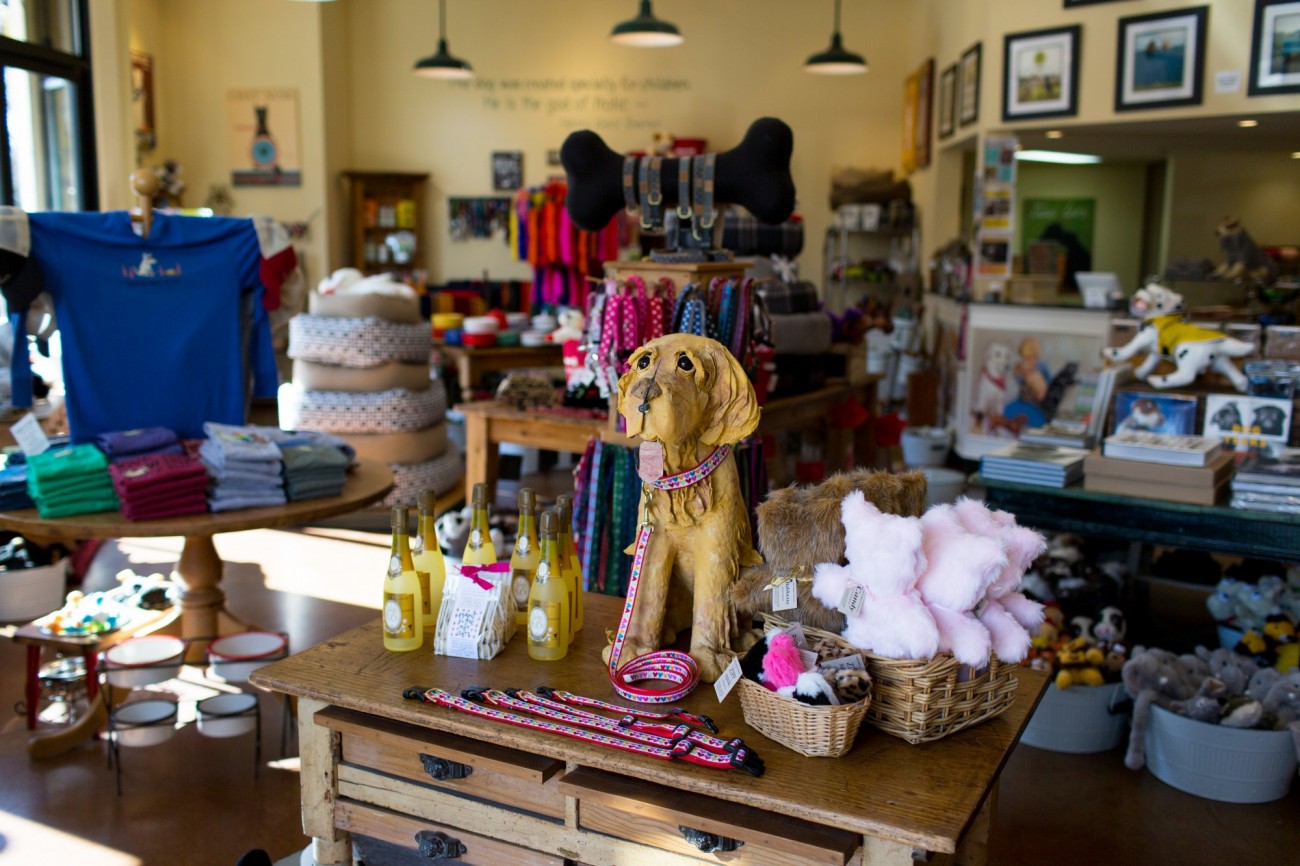 Rainsong Shoes carries unique comfort and fashion shoes for her and for him. A favorite for locals and visitors, browse a wide assortment of brands from all over the globe. 117 Plaza Street, Healdsburg, (707) 433-8058
Your purse collecting friends will love Clutch, a boutique devoted to handbags, luggage, wallets, totes and yes, clutches. Clutch carries high-end designers as well as unique brands. 307 Healdsburg Ave, Healdsburg, (707) 433-8189
Think you can't find luxury designer clothing and accessories in a small, quaint town? Think again! S. Graf Limited carries a carefully curated collection of on-trend designer pieces including pieces designed by owner, Susan Graf. 100 Matheson, Healdsburg, (707) 433-6495
RELAX, RECHARGE AND DETOX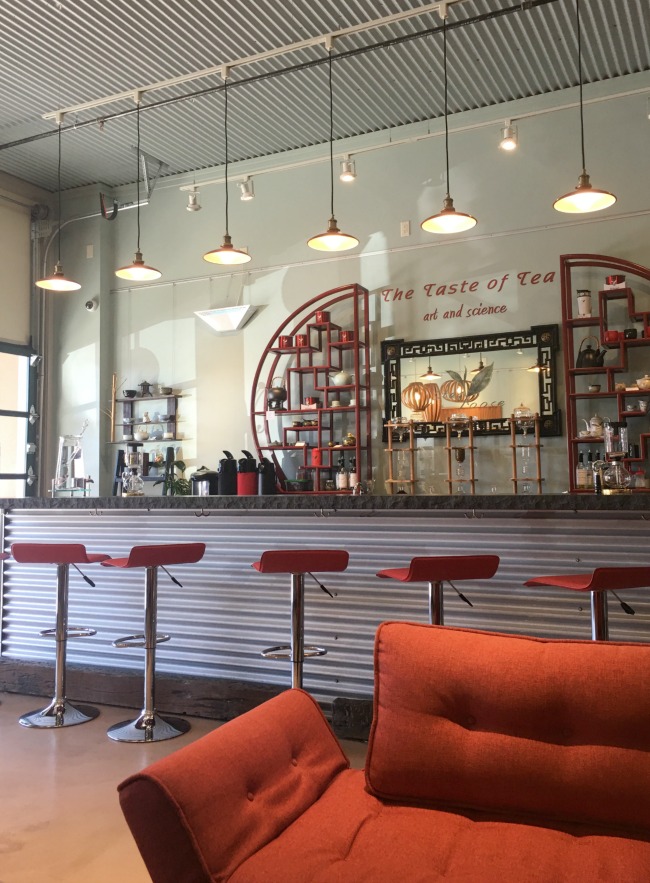 After a couple days of eating chocolate pasta, buttercream cupcakes and drinking Dry Creek Valley wines, you and your friends might be ready for something a little lighter and soothing like a hot cup of green tea and a bowl of freshly made ramen.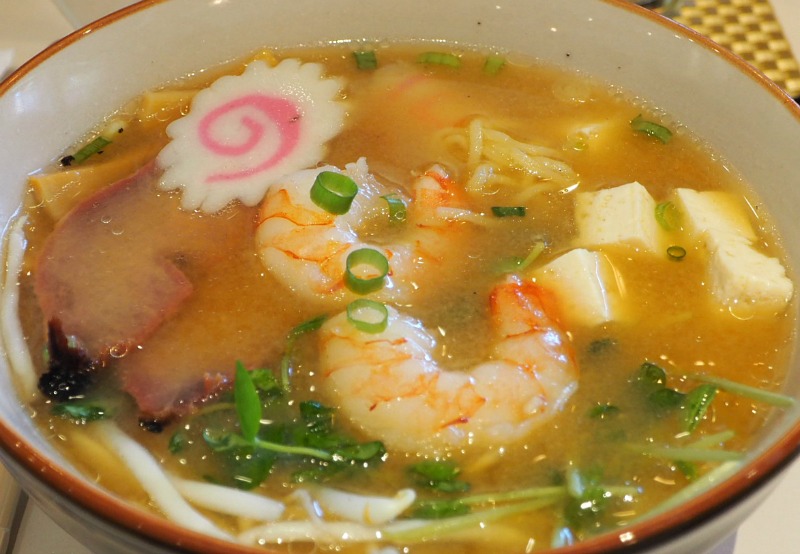 The Taste of Tea is the place to go when you want to refresh, rejuvenate and revive. Try one of several alcohol-free MarTEAnis, made with infused teas or spend some time in the Relaxation Room where you will literally soak in the benefits of green tea while being pampered. 109 North Street, Healdsburg, (707) 431-1995
STAY IN STYLE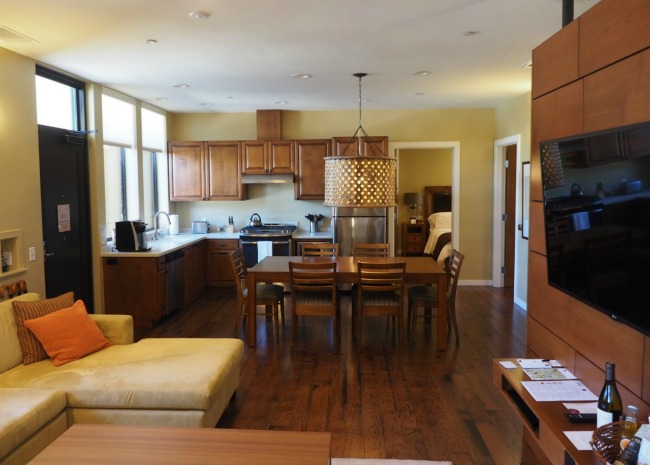 You and your friends can stay together in a three-bedroom suite in downtown Healdsburg, just steps from restaurants, shopping, tasting rooms and nightlife. Two Thirty-Five Luxury Suites comes with a full kitchen, a living room with a sectional couch and 55″ television, bathrooms in each king bedroom, parking, all in a secure building. 235 Healdsburg Ave, Healdsburg, (707) 473-3500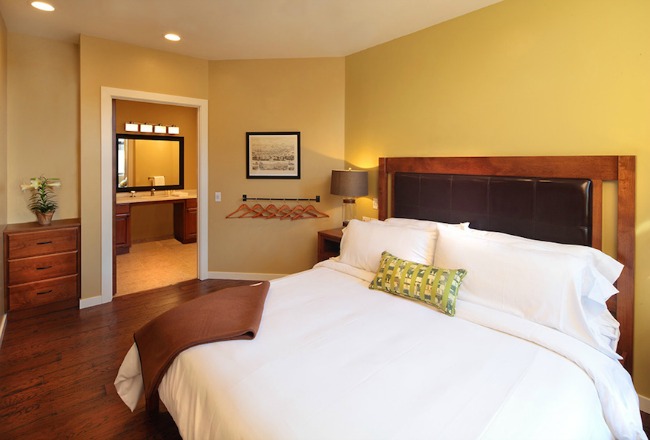 For budget-friendly lodging, you can't beat Best Western Dry Creek Inn. Just one-mile from downtown Healdsburg, Dry Creek Inn has comfortable rooms, many with balconies and jetted tubs.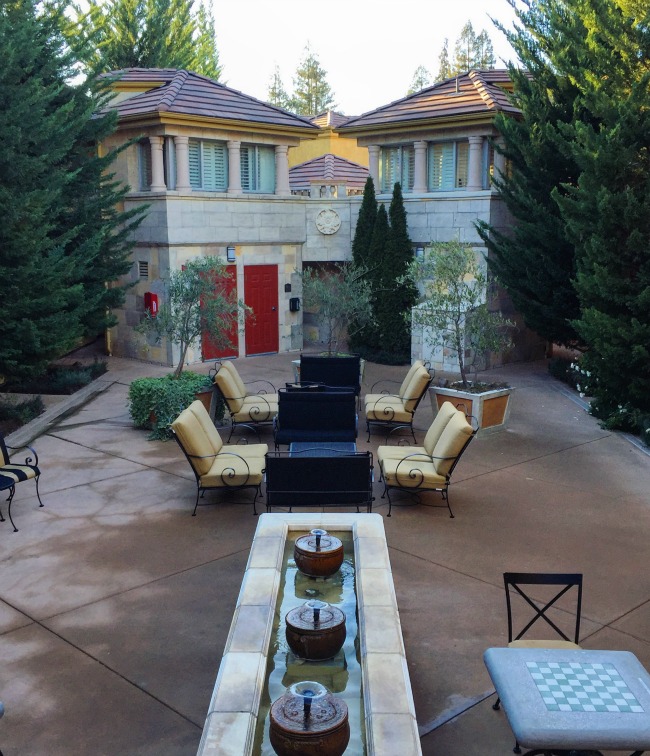 Enjoy the property's two pools and three covered whirlpool spas. They also have a steam room, sauna and fitness rooms. Cozy up by the fire pit and outdoor fireplaces in the evening and ask about their wine receptions. 198 Dry Creek Road, Healdsburg, (707) 433-0300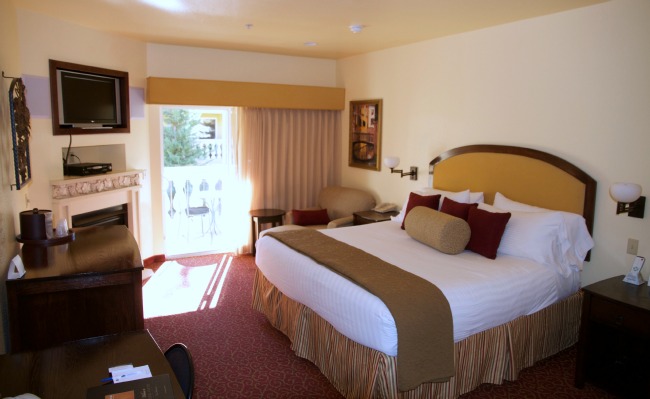 Subscribe to Our Newsletters!