Ben Flajnik has a new love, and her name is Fernet.
For those out of the reality TV loop, Flajnik was the season 16 star of "The Bachelor," which in 2012 brought national attention to Envolve Winery, the Sonoma brand he co-founded. Flajnik has since moved on from his chosen "Bachelor" mate and the winery to create Fernet Francisco, an Italian-style herbal liqueur. Launched in April, the San Francisco spirit is a partnership of Flajnik, 32, and Max Rudsten, 31.
While the American masses have yet to embrace fernet, the bittersweet, aromatic, supposedly stomach-settling amaro is the darling of mixologists and sommeliers, particularly those in Northern California.
"I don't think most people in the United States are used to drinking amaro, because it's truly an acquired taste," Flajnik said. "Max and I set out to make a very approachable spirit and help change that perception."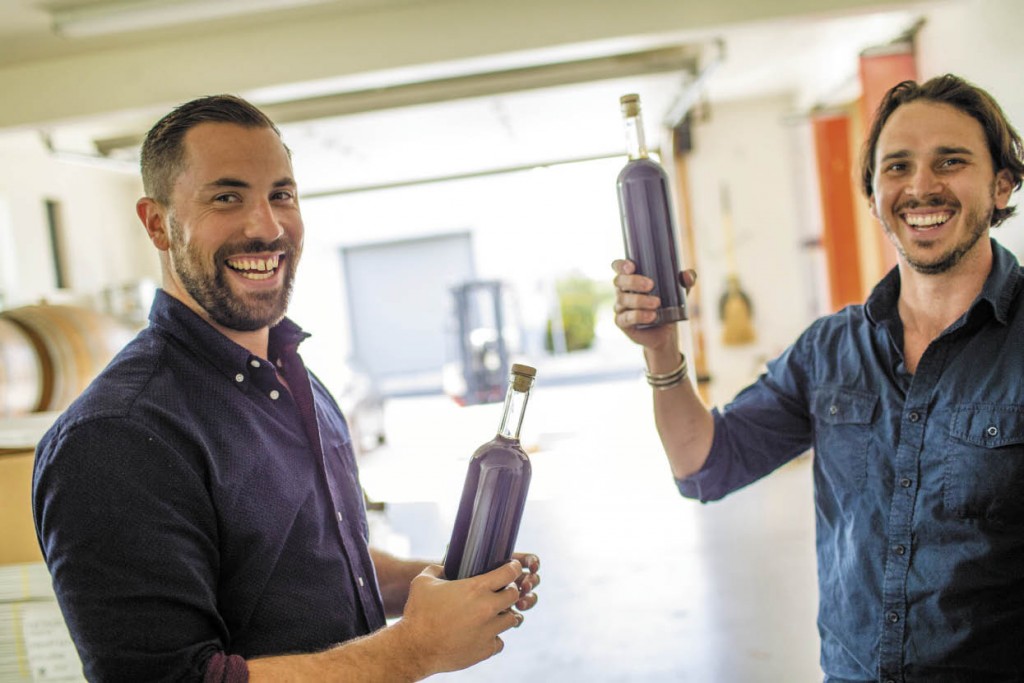 Distiller Farid Dormishian vapor-infuses a core of botanicals, then blends in herbal infusions. Rhubarb root plays a starring role, supported by locally sourced bay leaf, chamomile, orange peel and spearmint. Unlike other fernets, Fernet Francisco has very little residual sugar. "The result is much less syrupy and can be the focus of a cocktail," Rudsten said.
Drink Fernet Francisco straight up, on the rocks with an orange twist, with tonic and a slice of lime, or in the Fernetaboutit: 1 ounce Fernet Francisco, 1 ounce Green Chartreuse, 1 ounce maraschino liqueur and 1 ounce lime juice, served in a chilled cocktail glass.
"There is a much quicker turnaround time in distillation and macerating herbs for the fernet process. Wine can take years," Flajnik said. "It's much friendlier as a startup business, because you don't have to invest as much money in inventories."
Flajnik may have truly found his perfect match.

fernetfrancisco.com