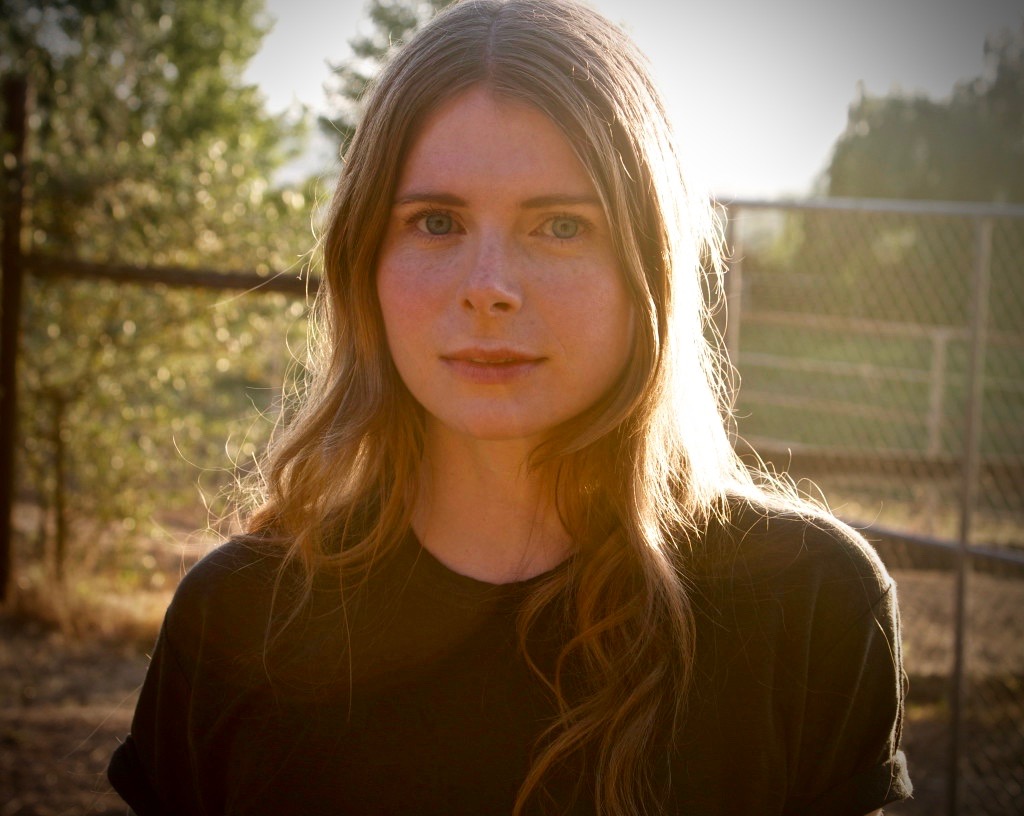 The writer of what has been called "the summer's hottest novel" is trying hard to stay grounded, even as she is being anointed with the kind of superlative-laden praise that could send any tender, newly-published writer to Crazytown.
Emma Cline's "The Girls," inspired by the slavish young women caught up in the bloody cult of Charles Manson, has garnered a breathtaking body of stories and reviews from the top echelons of media in the run-up to its official June 15 release by Penguin Random House.
Stories and reviews have appeared in publications from The New York Times to the Washington Post and The Guardian, and James Wood in the The New Yorker called the 27-year-old Sonoma-grown writer "a talented stylist fast-tracked by the Muses."
She is at a young age that intrigues critics and the literary press, who forget that the twenties is a fresh and fertile time for writers. Consider Michael Chabon, Norman Mailer, Mary Shelley, Jane Austen and F. Scott Fitzgerald. Keats was dead by 25.
And yet it has to be a breathtaking experience getting caught up in a whirl of publicity and praise, and the expectations that go along with that. Cline's manuscript, written over a three-year period while she was living in a 9- by 12-foot gardening shed in a friend's yard in Brooklyn, set off a bidding war that resulted in a reported seven figure deal for the young writer.
"A friend who was just published recently said it's like getting knocked over by a tidal wave," said Cline, speaking by phone from Minneapolis, where she had touched down during a book tour that also took her to London.
She returns home to Sonoma County this week, with book talks scheduled Wednesday at Readers Books in Sonoma and Friday at Copperfield's in Petaluma.
Keeping Focus
Cline said she's keeping her focus on her real purpose as a writer in the midst of the flurry of attention and accolades.
"I feel theres a lot of noise, but to me it's helpful to remind myself it is not why I write and it's not why I wrote this me," she said. "I would have written this book even if no one wanted to read it. That's what I focus on — and thinking about writing the next projects."
It's apt that she's making her homecoming appearances in Sonoma and Petaluma. She grew up in Sonoma as one of seven kids of Fred and Nancy Cline, founders of Cline Family Cellars and Jacuzzi Family Winery. And Cline chose to place her protagonist, the 14-year-old Evie Boyd who is living a dull, semi-neglected adolescence, just over the hills from her family's winery in Petaluma.
Sonoma County during the late 1960s and early 1970s was a counter-cultural haven and home to hippie communes like The Morningstar Ranch. So her storyline isn't out of the realm of believability, even though the real Manson killings took place in the glitzy neighborhoods of LA. The most celebrated victim was the young and pregnant actress Sharon Tate.
"I guess as a novelist I'm interested in writing about extremes, side by side," Cline said of her setting. "I think especially the California landscape is so idyllic, so beautiful. And I'm interested in that sense of peace and danger."
As the setting for her own fictional cult's ranch, Cline said she drew from Olompali State Park south of Petaluma, where a group that called themselves "The Chosen Family" hung out during the late 1960s. For a time, The Grateful Dead also lived there.
Dark Fascination
Cline sets her story in the same turbulent summer of 1969 as the Manson killings, the summer of Woodstock and the first moon landing. But only bits and pieces of that cultural context seep into the bubble of Evie's existence.
"There is sort of a dark fascination there, and in the case of Manson, I feel like there were so many different cultural forces of the '60s that got refracted through him in terms of celebrity and Hollywood and the music scene down there. All these things crossed over with Manson in an interesting way."
Cline said her first experience with Manson was driving past San Quentin as a child and her parents commenting that it was "Charles Manson's house." She didn't really know what that meant or even who Manson was. But later, as teenager (she attended St. Francis Solano School in Sonoma and Sonoma Academy) she stumbled across a copy of "Helter Skelter" by Vince Bugliosi, who prosecuted Manson. She raced through it and became obsessed with knowing more. She found herself reading everything she could.
"Their story had never been told in a way that gave them their full humanity. They were cutouts. They were cliches, reduced to brainless followers. I wanted to know more about them."
To do that she had to fictionally inhabit the mind of a 14-year-old. Evie becomes enamored of the older girls of the cult, who she observes in a park in Petaluma. She enters their world but remains on the periphery.
Cline said she mined her memory for vestiges of her 14-year-old self.
"They operate on very black and white terms. Everything is either the best thing that ever happened or the worst tragedy to befall anyone on the planet," she said.
To get a feel for the age and the times, she read her mother's diary from 1969; her mother was not quite a teenager that summer. Cline admits she was a bit disappointed at the vapidity of a child's mind during such a historically significant time.
"I expected it would be all about man landing on the moon. Instead, it was about how she had a bad haircut or had a crush on a boy. But that was very helpful to keep in mind when writing about the '60s, to think about how a 14-year-old girl without experience was in that cultural moment. So it was important to stay away from some of the most familiar '60s signposts and not overdo it."
Community of Writers
Cline attributes her affinity for writing to a childhood steeped in books.
"That's what comes first. Just loving books. For me, books were a great way to be alone in such a big family," said Cline, the oldest of the five girls in her family. After high school, she tried her hand at acting but admits she was "terrible at it." Instead, she majored in art at Middlebury College in Vermont."Then I decided to go to grad school because I had been working on a novel, and I wanted to be in a community of writers," she said. She got her MFA from Columbia and began working as a fiction reader at The New Yorker.
One change Cline has permitted since her book sold is moving out of the shed and into a real apartment nearby. But the tiny shed, without Wi-Fi, remains her writing space. She's now deep into a second novel."It's a great place to write because it is so immersive," she said.
"I can be incredibly focused on the book without intrusions."
---