Sometimes a new idea might sound a little unlikely — until it works.
The Transcendence Theatre Company, a troupe of young but experienced performers with a long list of Broadway musical and national touring-company credits, set up shop two years ago at Jack London State Historic Park, presenting a series of moonlit outdoor performances comprised of show tunes.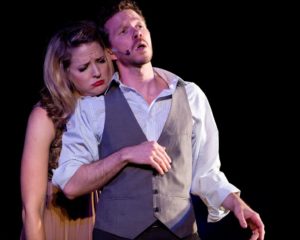 Word soon got out that these performers could really sing and dance. The concert series attracted 7,500 attendees in the first season and raised more than $27,000 for the park. In summer 2013, attendance reached 11,000 and more than $40,000 went to the administration and upkeep of the land once known as Jack London's Beauty Ranch.
The park reached a six-year agreement with the company in 2013, allowing it to perform there through 2019 in the majestic stone ruins of an old winery.
The Transcendence Theatre Company opens it third "Broadway Under the Stars" concert series with "One Singular Sensation," which runs June 27-29 and July 2, 3 and 5.
The season also includes "Fantastical Family Night," July 25-26; "The Music of the Night," Aug. 14-16 and 22-24; and Gala Celebration Concert, Sept. 5-6.
Ticket prices range from $37 to $132.
Jack London State Historic Park, 2400 London Ranch Road, Glen Ellen, 877-424-1414, transcendencetheatre.org.