Healdsburg homeowner Leslie Scharf knew she needed more living space when both of her daughters became parents. Extended visits weren't feasible in her home, so she looked into purchasing an accessory dwelling unit, or ADU, to accommodate her daughters and their families. 
Scharf and her late husband purchased the Healdsburg vineyard property where she now lives almost 40 years ago. The couple used a small cottage on the property as their vacation home. Eight years ago, they purchased a prefabricated Blu Home, developed in partnership with Sunset magazine, to replace the cottage. After the pandemic, Scharf moved to Healdsburg full time and sold her home in Los Angeles. 
"I love the town,"she said of Healdsburg. "It's a nice small town but there's a lot of stuff going on, especially due to the wine industry … it's a nice combination of living in a rural environment but not feeling as if there's nothing happening."
Realizing she needed more space to house her family in her Healdsburg home, Scharf contacted Abodu, a Bay Area purveyor of manufactured ADUs. The company provides services "from blueprint to delivery" and specializes in backyard units that can house grandparents, adult children or tenants, or serve as an office, fitness studio or pool house.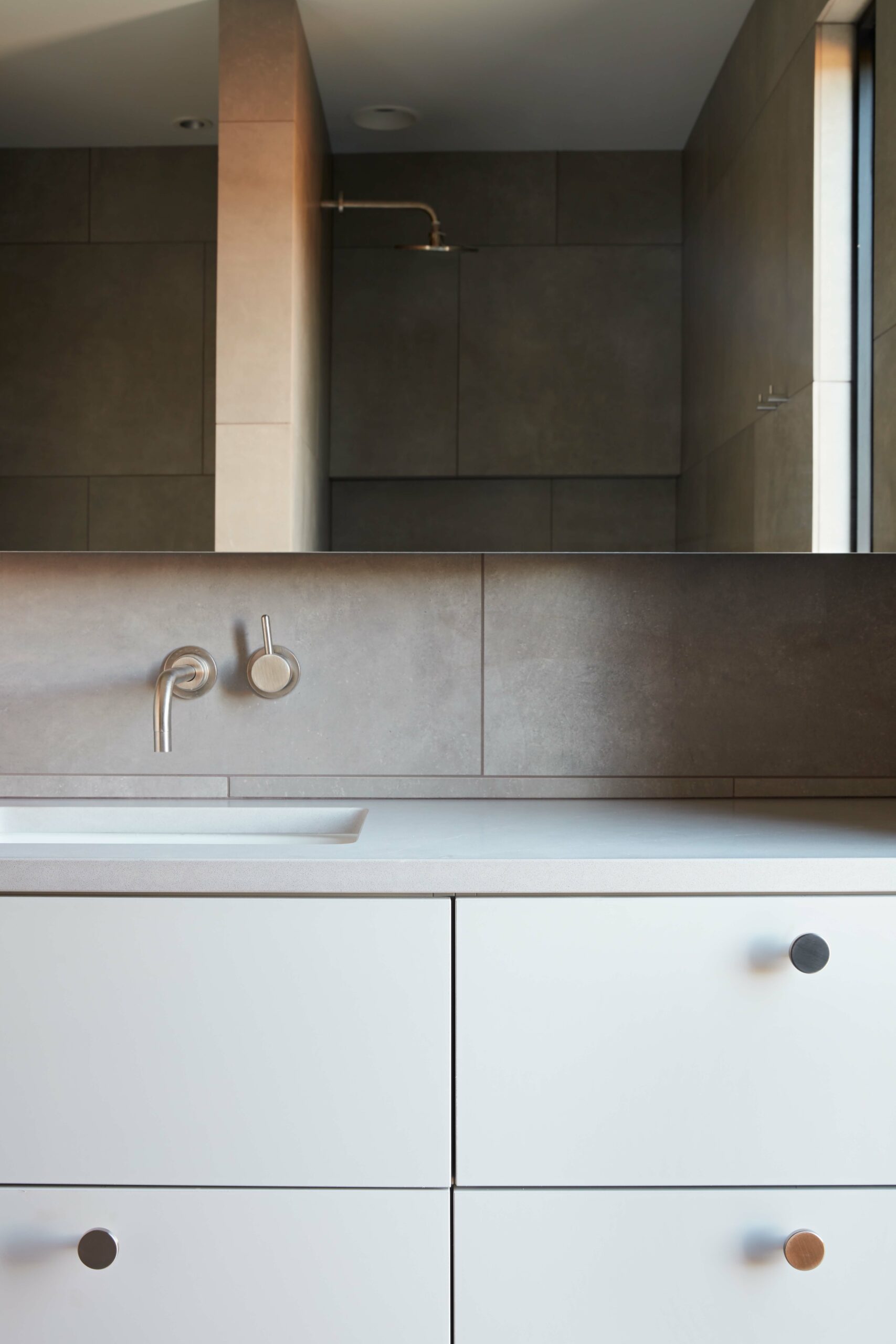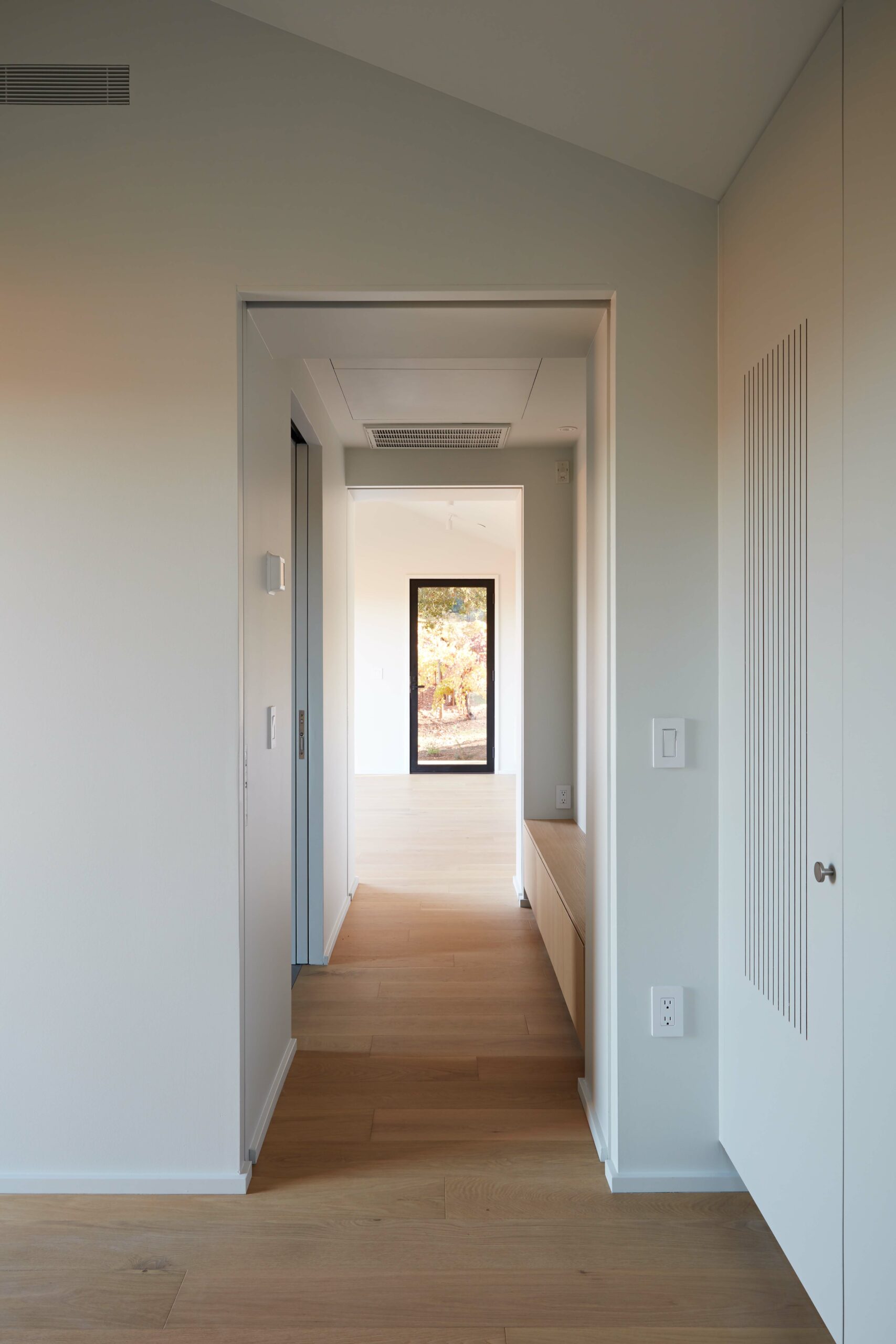 Scharf settled on the Dwell House, an ADU conceived by Dwell magazine, designed by Danish firm Norm Architects and constructed and installed by Abodu. Marketed as "California meets Copenhagen," the 540-square-foot, one-bedroom unit has a minimalist Scandinavian style with vertical cedar siding and a 12-foot-wide folding glass wall. The tiny home, which is customizable, starts at $389,000.
Within a few weeks of building the foundation for the ADU, Abodu delivered Scharf's prefabricated Dwell House, complete with all the finishes, floors, appliances and cabinets. It took Abodu only about an hour to crane the home over the grapevines and onto the foundation, and another 45 minutes to secure it. Abodu then installed the utilities for the ADU the following week.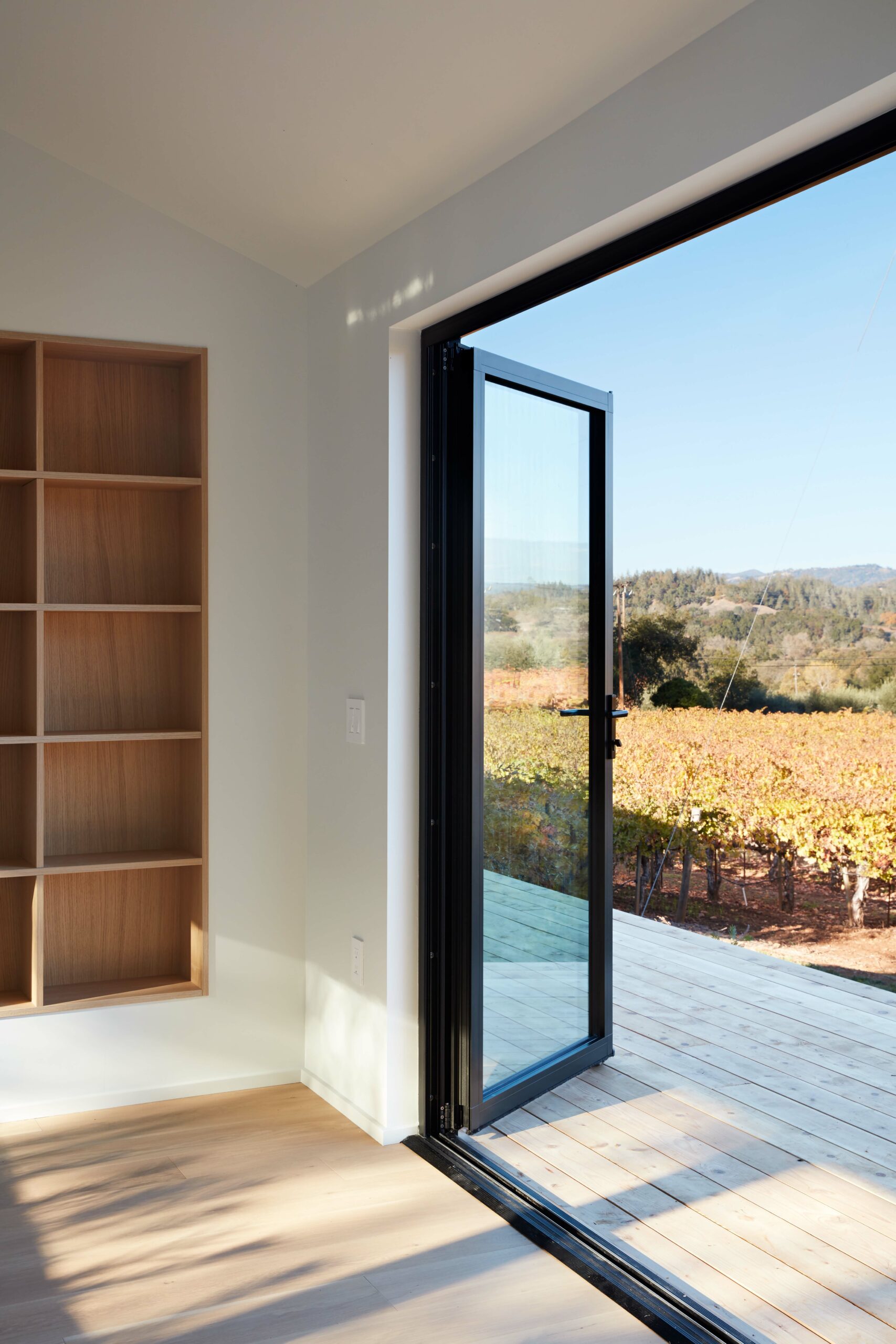 Scharf especially enjoys how the ADU's sliding glass walls open up toward the vineyard. She says she looks forward to adding her own personal touch to the tiny home with artwork and furniture: "Little things to personalize the place. It's a wonderful blank canvas," she said. 
Now, Scharf's daughters can spend more time at the property they loved as children and where they both got married, together with their families. And Scharf likes her new ADU so much she's ready to move in.
"If my kids want to come up here and take over the main house, I'd be happy to take over the Abodu," she said. 
Subscribe to Our Newsletters!