Nope, that's not a typo. Healdsburg Bagel Co., known for its New York-style bagels at local farmers markets, will open a Jewish-style deli at the former Wildflower Saloon later this summer. Owner Drew Ross has chosen to call his concept a Drewish Deli (a play on his name) because it won't be exactly like the Jewish delis he grew up with.
"The deli is the natural progression to my business. I've eaten at Jewish delis my whole life, and mine won't exactly be a full deli but a hybrid version," Ross said. Expect traditional deli offerings like housemade lox, pastrami, corned beef, chopped chicken liver mousse, matzo ball soup, knishes, smoked whitefish and sturgeon, challah, bagels and schmears.
"We are going to start with a smaller menu but expand as we get into the rhythm of the deli," Ross said.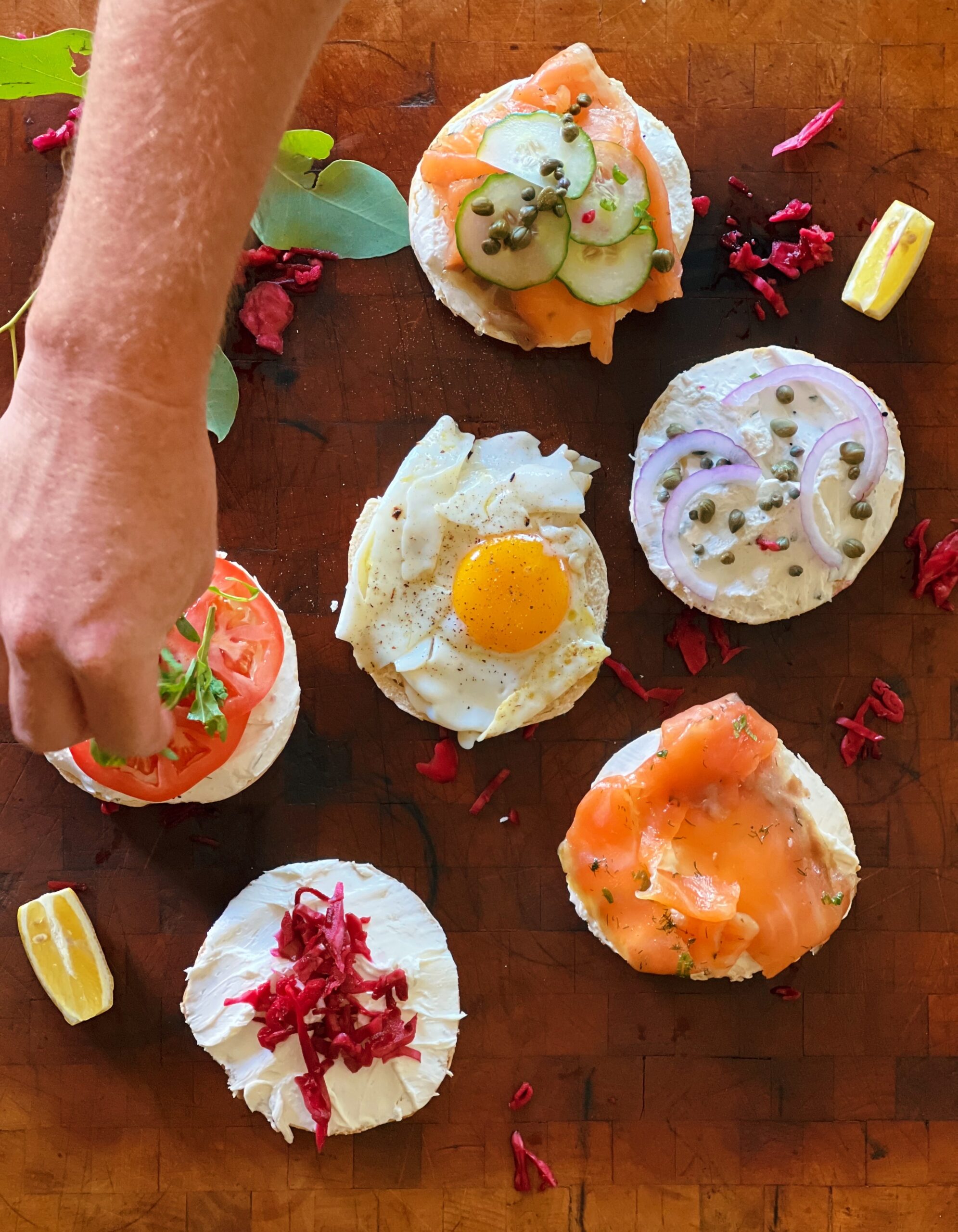 Founded in 2018 as a cottage business, Healdsburg Bagel Co. is a third career for Ross, who was a professional musician and family therapist previously. Unable to find good bagels when he moved to Sonoma County in 2016, he worked with his father-in-law to create a perfect recipe that resonated with locals. Big John's Market in Healdsburg was his first wholesale account, allowing Ross to move into a large commercial kitchen. He now sells at six farmers markets per week throughout the Bay Area, including at San Francisco's Fort Mason market, where he estimates selling around 650 bagels alone — by far his biggest farmers-market sales.
Like with other pandemic pop-ups, including Petaluma's Ethel's Bagels and Sebastopol's Psychic Pie, home deliveries and farmers markets boosted sales for Ross as people avoided indoor spaces like restaurants and larger grocery stores.
"I saw that as an amazing avenue for business, and I dove into a lot of markets (12 to 14 a week through the pandemic). We survived and thrived because of markets," Ross said.
Adding prepared foods to his market lineup — matzo ball soup, breakfast bagel sandwiches, knishes, schmears, house-cured lox and pastrami — helped him move further into the food business.
"I feel like I dumb-lucked myself into this. I worked in restaurants as a struggling musician, but I don't have any formal culinary training. I just love food," Ross said.
Find more details at healdsburgbagelcompany.com.