Fall is a fine time to return to the classics, to wines that connect summer sipping with the cooler temperatures and comfort foods ahead.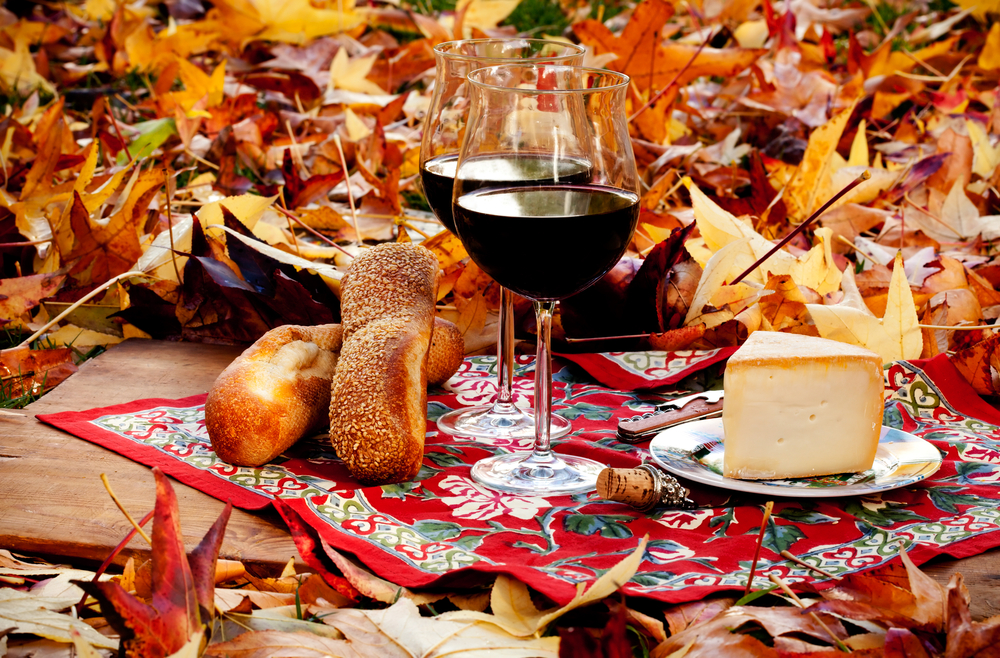 SAUVIGNON BLANC
If You Like…
Rochioli Vineyards & Winery 2015 Estate Grown Russian River Valley Sauvignon Blanc ($35)
This sultry, classy Sauvignon from the family's vineyards has exotic aromas of almond and lemongrass, complementing the intense lemon pith and grapefruit flavors. It's refreshingly complex, with just the right amount of weight and texture.
You May Also Like…
Rodney Strong Vineyards 2015 Charlotte's Home Northern Sonoma Sauvignon Blanc ($17)
From the winery's estate vineyards comes this finely made wine, with aromas and flavors of mango, peach and melon, balanced by hints of fresh-cut grass and honeysuckle. The majority of the grapes were fermented in stainless steel, with 10 percent spending time in oak barrels, adding some richness to the bright, clean flavors.
---
SYRAH
If You Like…
MacLaren Wine Co. 2013 Moaveni Vineyard Bennett Valley Syrah ($45)
Bennett Valley once again shows it is a happy place for this varietal. The wine opens with comforting aromas of baked bread, earthy truffles and chocolate-dipped bacon. On the palate, the wine is ripe yet restrained, with keen focus and tension.
You May Also Like…
Acorn 2013 Axiom Alegría Vineyards Russian River Valley Syrah ($36)
From a historic vineyard site in the northernwestern reaches of the appellation comes this rich, hedonistic expression of red berry and blackberry pie topped with cinnamon sugar. Firm structure frames the warm fruit and dusty leather character, making it great for a cool fall night.
---
CHARDONNAY
If You Like…
Friedeman Wines 2014 UV Lancel Creek Vineyard Russian River Valley Chardonnay ($44)
Famed farmer Ulises Valdez's vineyard produced this bright, barrel-aged wine with honeyed apple, tangy citrus, green apple and a hint of mango shining through on the moderately rich, juicy palate. Beautiful in its subtlety.
You May Also Like…
Marimar Estate 2014 Don Miguel Vineyard Acero Russian River Valley Chardonnay ($29)
This is the producer's estate-grown, unoaked version of Chardonnay, with the grapes fermented entirely in stainless steel. The wine is kept in the tank until bottling, which retains the juicy, refreshing acidity and crisp notes of quince, mango and green olive.
---
CABERNET SAUVIGNON
If You Like…
Kunde 2012 Drummond Sonoma Valley Cabernet Sauvignon ($50)
Drummond is named for Capt. John Drummond, whose link to the Kunde estate dates to the 1800s. For this wine, vines planted two decades ago contribute buoyant acidity that contrasts with the firm tannins and palate of ripe plum, licorice and black currant, finishing with a rich dusting of chocolate.
You May Also Like…
Louis M. Martini 2013 Alexander Valley Cabernet Sauvignon ($34)
A mix of cedar and leather provides a classical character to this full-bodied wine with supple texture and depth. Juicy black cherry, black currant and plum flavors add depth to the approachable structure.