From chilaquiles to high-end burgers to Georgian cuisine, here's what to eat right now in Sonoma County. Click through the above gallery for best dishes to order.
Luma Bar & Eatery
At Petaluma's new waterfront restaurant Luma, which debuted in late 2022, owner Jazmine Lalicker, co-owner of The Shuckery, gives proteins a supporting role. "We're working to move cuts of meat that typically wouldn't sell, so they're not going to waste.
Everyone buys duck breast, but not the wings," Lalicker says. The petite 4-ounce servings are a side note for braised greens, mushroom gnocchi, or vegetable flatbreads. Luma's succulent Liberty Duck wings are slow-cooked in fat and seasonings for a rich, meaty duck rillette.
Luma's mostly meatless menu is overseen by chef and (maybe a little ironically) butcher Travis Day, who used to own Petaluma's Thistle Meats. The revamped 3,600-square-foot interior is filled with soft organic colors, modern furnishings and a spectacular new bar as well as a heated patio overlooking the river.
The main menu is broken into sections with snacks ($8 to $10), appetizers ($14 to $22), mains ($24 to $28) and sweets ($12). Mixing, matching and sharing are highly suggested.
Favorite dishes include braised greens and beans ($28) with charred cabbage, Swiss chard and beans in broth, and pillowy gnocchi ($24) with roasted sunchokes and mushrooms.
Mixologist Alfie Turnshek heads a well-thought-out bar program with a large selection of low- or no-alcohol concoctions with fresh herbs, juices, and syrups. The refreshing Changeling includes aquavit, gin with a pineapple- vanilla infusion, Icelandic yogurt, lemon and fennel liqueur for a drink that's remarkably refreshing yet creamy and warming. A new favorite is the Hard Aport with bourbon, rye, Port, espresso, and orange oil.
"We want people to understand that we are here to listen to them. We want to make this a place you want to go. I think Petaluma is ready for this," Lalicker says.
50 E. Washington St., Petaluma. 707-772-5037, lumaeatery.com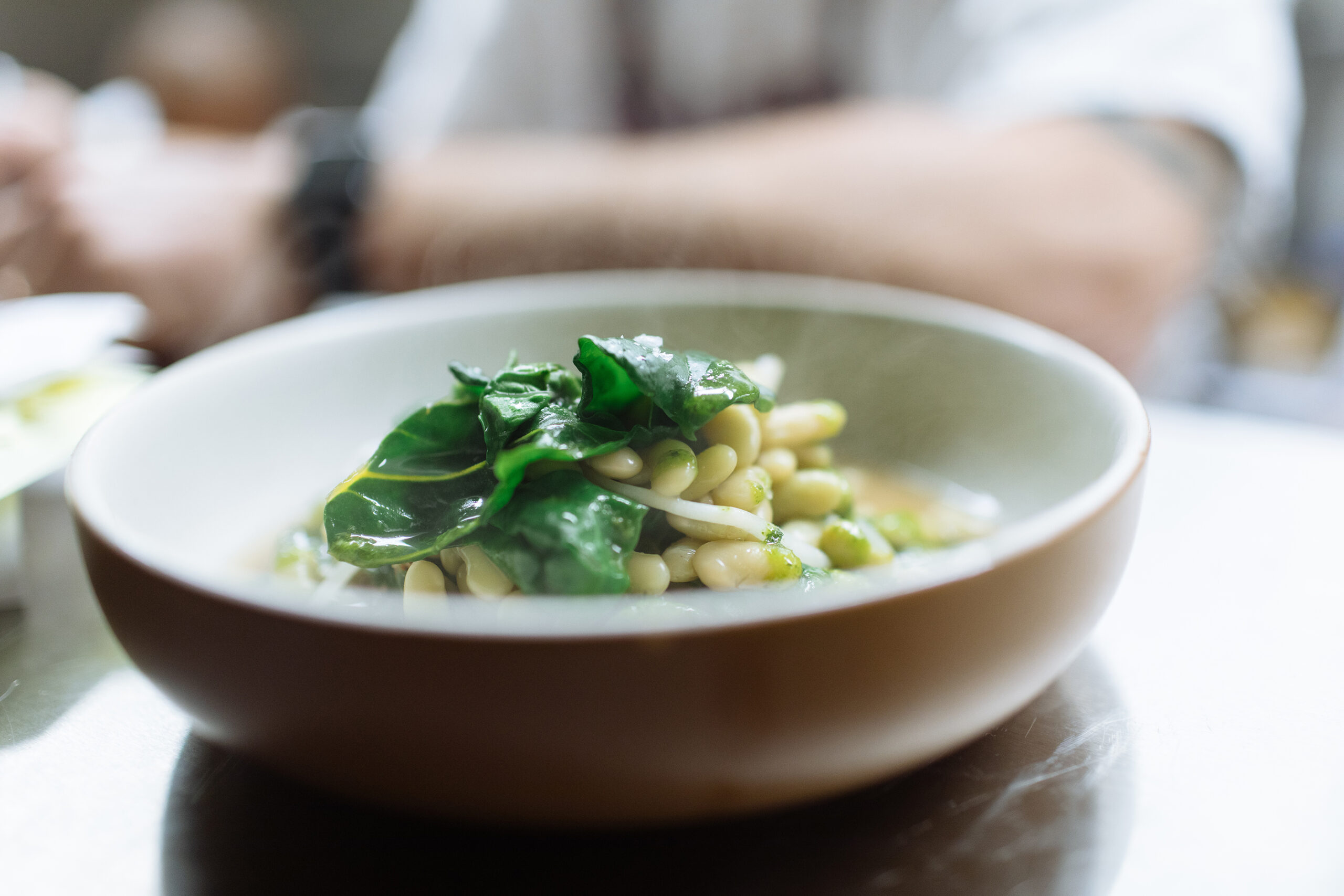 Lunch Box
Like other new brick-and-mortar restaurants that bustled into existence in 2022, Lunch Box is a well-tested pop-up concept that gained fans slowly before moving into a permanent space in Sebastopol. The concept features gourmet riffs on classic burgers, fries, grilled cheese melts, and hoagies.
A well-trodden favorite, the Burger Harn ($18), which oozes with cheddar, "fancy sauce," onion butter, red onion and shredded iceberg, gets our nod for the ultimate bun-and-meat combination.
Kimchi Grilled Cheese ($16) is a proper bit of sandwichery, with melted Highway 1 fontina, Jack, and Cheddar cheeses, housemade kimchi, and garlic-chile aioli on Red Bird sourdough.
Thick and creamy tomato soup is a perfect soulmate for any of the grilled sandwiches, including meatball hoagies. And for prime French fry dipping, it beats ketchup any day.
128 N. Main St., Sebastopol. lunchboxsonomacounty.com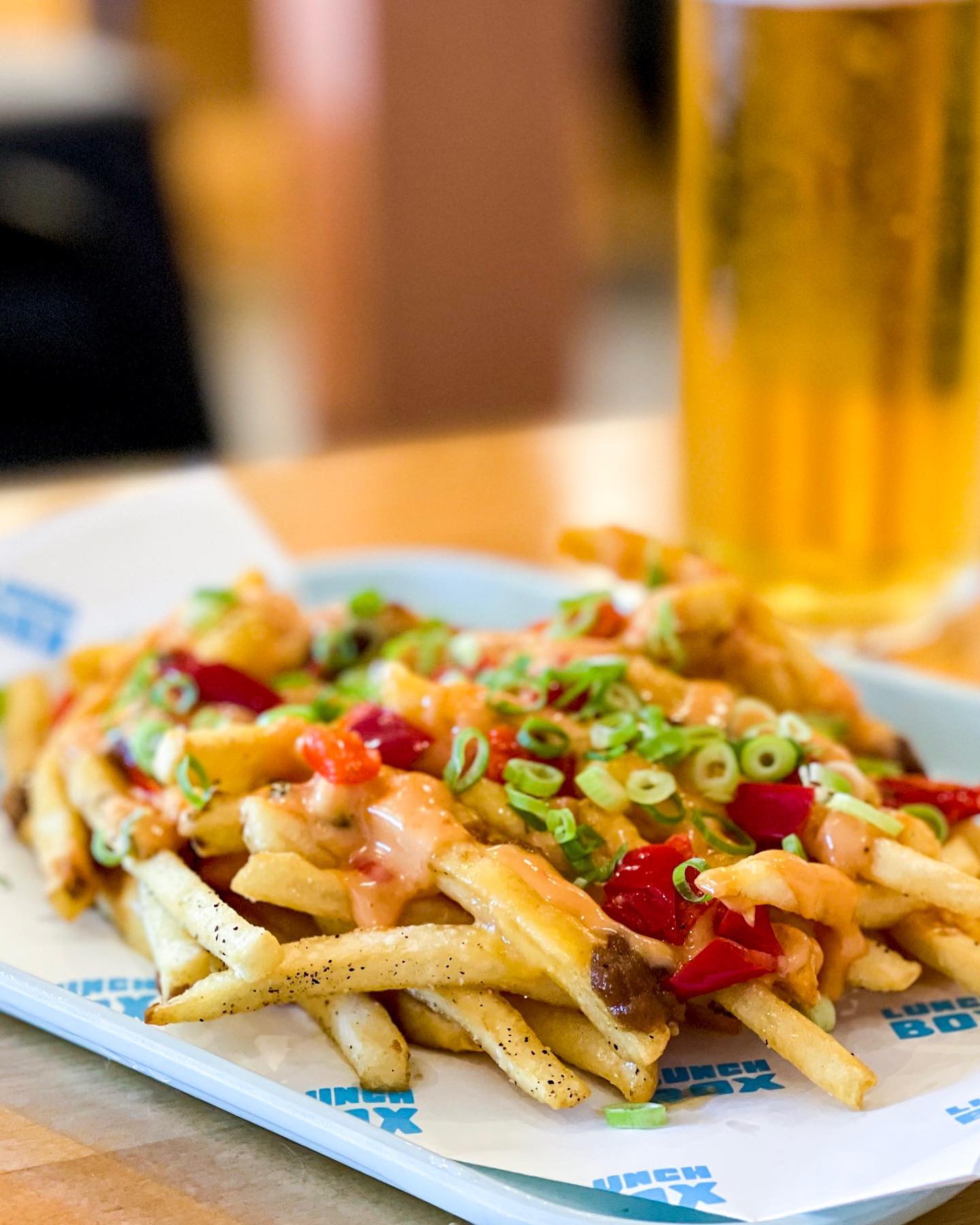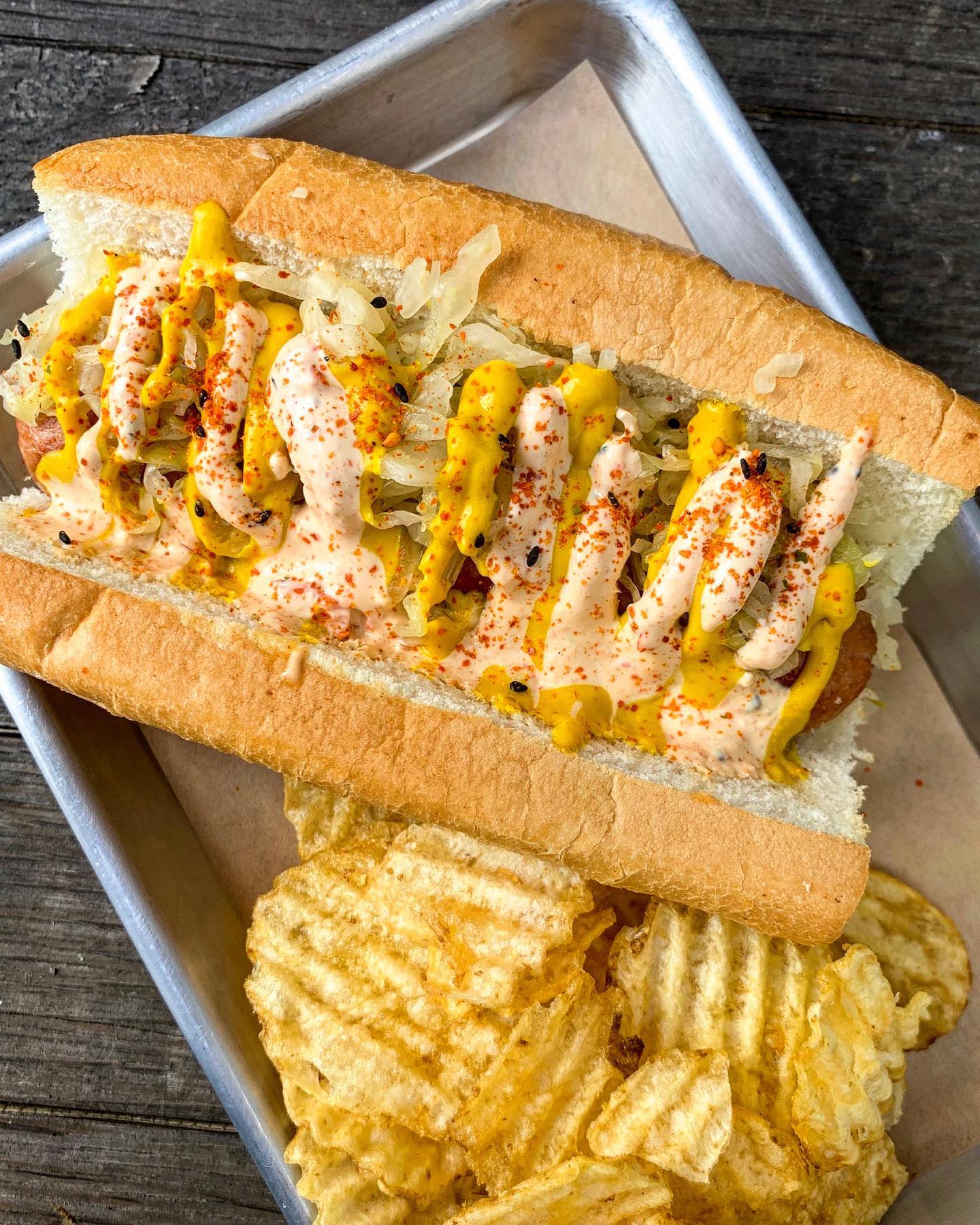 Chila-Killer Cafe
The name riffs on the restaurant's signature dish, chilaquiles, a hearty breakfast (or hangover helper) of fried corn tortillas soaked in red or green salsa and topped with eggs, cheese, crema, and pork carnitas .
They are, in fact, killer. The all-day breakfast cafe also serves classic American diner food (eggs Benedict, pancakes) as well as Mexican classics ( chorizo con papas) and cross-cultural mashups like churro French toast and espumante sparkling-wine cocktails with horchata, tamarind, or guava juice. Don't miss the Mexican hot chocolate with cinnamon and whipped cream.
5979 Commerce Blvd., Rohnert Park. 707-595-1779
Vine Burgers
Chef James Byus really doesn't want to cook you a well-done burger at his Santa Rosa restaurant, Vine Burgers.
He will, of course. But it pains him to see his high-end, locally sourced beef, pork, and lamb turn into a hockey puck. (The lesson: Let the man do his thing.)
"I want to bring burgers up and wine down, making them both really good and approachable," says Byus, who opened his off-the-beaten-path burger and wine spot in early 2021.
His crab cake sammy ($24) pays homage to a Maryland upbringing with seafood from Costarella in San Francisco. Excellent burgers abound here, including lamb with feta sauce ($16) and ground tuna with Cajun seasoning ($18). Byus also wants to get you excited about pairing some wine with that burger, with a well-curated lineup of pairings.
3579 Industrial Dr., Santa Rosa. 707-536-9654, vineburgers.com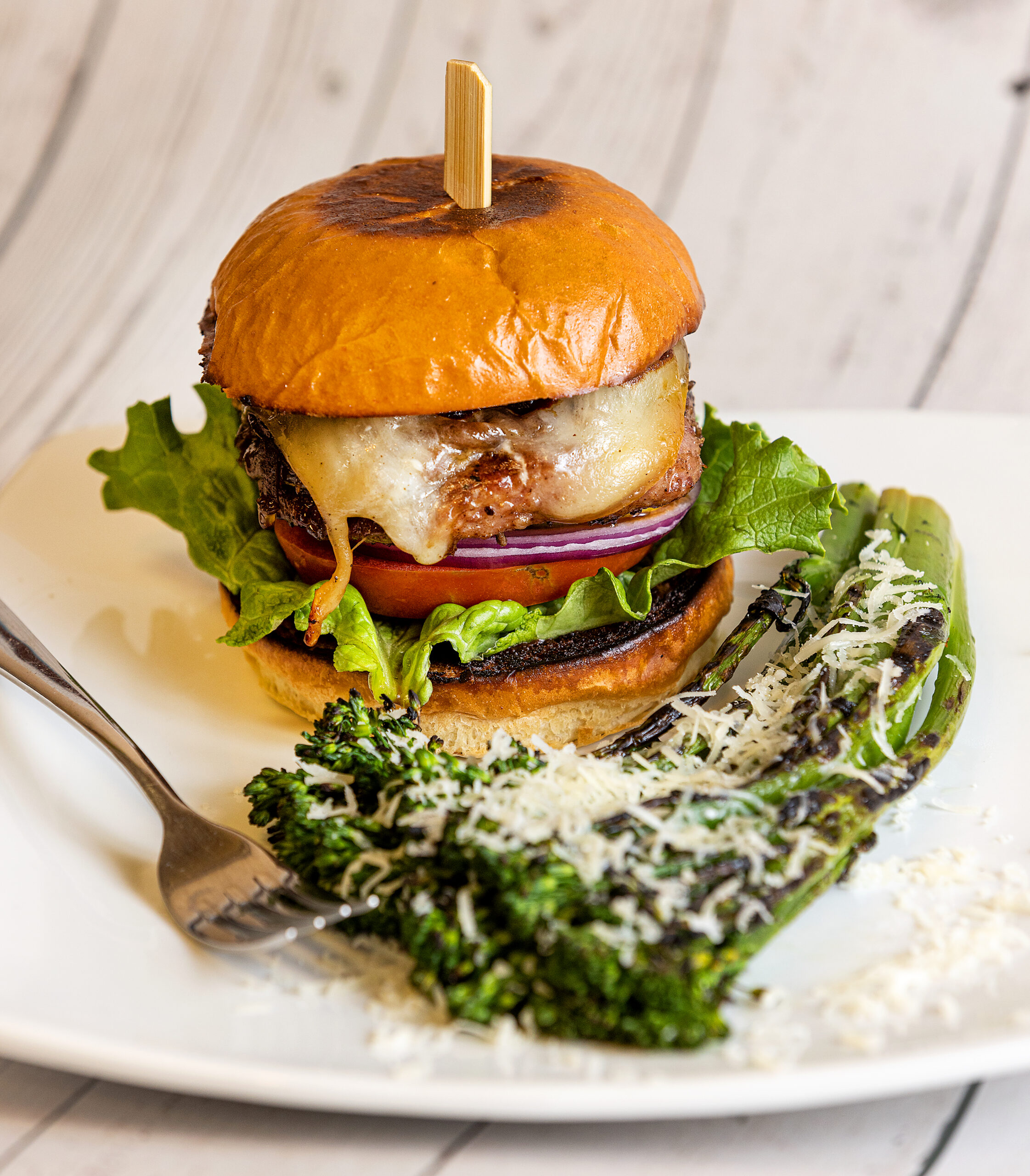 Piala
After months of speculation about its future and a delay linked to sexual harassment and assault accusations against co-owner Lowell Sheldon, the county's first Georgian restaurant and wine bar has opened in Sebastopol.
Piala co-owner Jeff Berlin, a longtime Bay Area wine director and restaurateur, says he is a longtime fan of the country's food and wine traditions. Georgian food reflects the country's location, with its Black Sea coastline and neighboring countries Turkey, Azerbaijan, Armenia, and Russia. The result is a delicious mashup of European, Persian, Turkish, and Mediterranean cuisine. "The country is the size of Switzerland but has 22 winegrowing areas, and every village and town has its food specialties," Berlin says.
The menu is concise, with just a handful of dishes developed by Berlin and chef Irma Hernandez. There is pkhlovani , a cheese pie with greens; soko , a mushroom dish with tarragon; ch'visht'ari, cornbread with cheese; mtsvadi , grilled pork with pomegranate and marinated onions; and khinkali, meat-filled soup dumplings.
The development of Piala stalled last year when co-owner Lowell Sheldon was accused of sexual harassment and, in one instance, sexual assault, by a dozen former employees. Sheldon denied the accusations. Several business partners distanced themselves from Sheldon, and Sebastopol's planning department initially rejected Sheldon's application for an alcohol license. The permit is now in Berlin's name, and conditions bar Sheldon from drinking or serving alcohol and from directly managing employees.
"This is a passion project for the two of us, and I don't think hiding from the issues was ever an option," Berlin says, adding that Sheldon had chosen to confront the accusations head-on and remain involved in the project. "This is just something we both dreamed of doing," says Berlin.
7233 Healdsburg Ave., Sebastopol. 707-861-9186, pialanaturalwine.com
Subscribe to Our Newsletters!