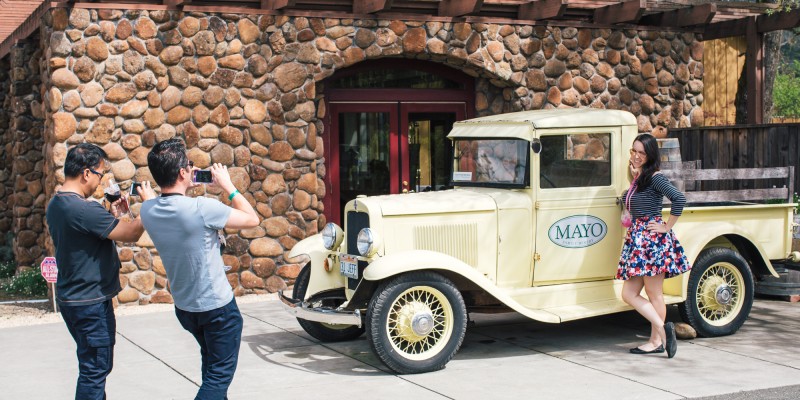 Move over bottles, it's all about the barrel! This year's Savor Sonoma Valley, March 18 and 19, will feature seventeen wineries pouring future wines straight from the barrel and sampling current releases, all paired with winemaker meet and greets, music, food and fun. Here are five must-do experiences during Savor Sonoma Valley.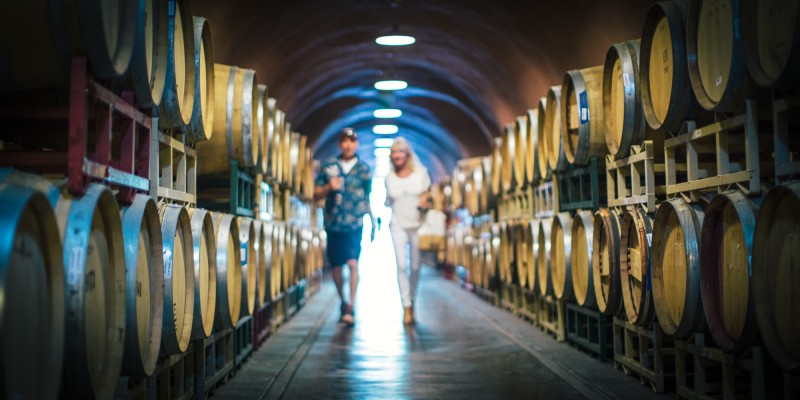 Experience the art of wine blending in the heart of the caves at Deerfield Ranch Winery
Start your visit to Deerfield Ranch with a blending experience at their production facility, where you'll taste wines straight from the barrel and learn how they are blended to create the perfect wine. After, stroll through their 23,000 square feet wine cave to taste wine. Before you leave, say hello to the giraffes!
Taste clones, drink Pinot and chill out at rustic La Rochelle Winery
To make great Pinot Noir you need great clones! Learn about how Pinot Noir is made at family-owned La Rochelle –  you'll taste clones made from French grapes grown in Sonoma Valley and then a Pinot Noir blended from the clones. Sip your glass while enjoying the rustic vibe of La Rochelle – chickens included!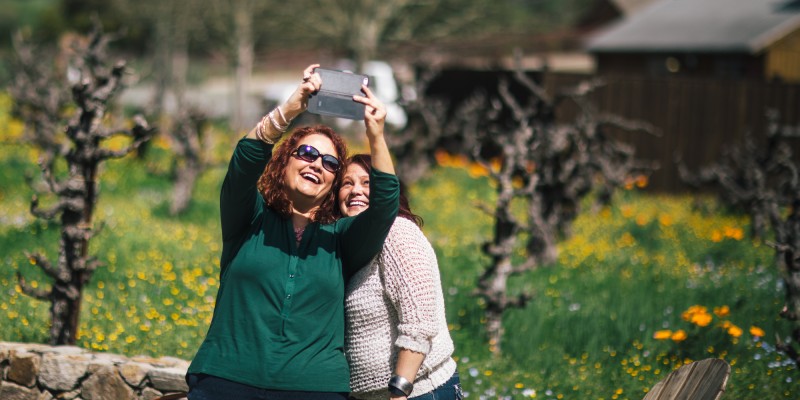 Small but mighty: experience the wine, the orb and the art at Orpheus Wines
Orpheus Wines winemaker-owner Marc Krafft produces sustainable wines inspired by fine art and family. During Savor Sonoma Valley, you'll taste barrel samples of their small lot (and we mean super small: only 20 to 250 cases are produced of each wine!) red, white, and orange wines – they make an Orange Muscat that is sure to please the palate. You'll also be able to check out the orb: an eco-friendly wine keg that holds up to 130 glasses of wine!
Swap Pinot for handcrafted Cabernet Sauvignon and gourmet food at Ty Caton
Right next door to Orpheus Wines, Ty Caton will serve up barrel tastings single-block Cabernet Sauvignon and Malbec from estate grapes. Next, taste their flagship wine, Tytanium, a proprietary red blend of six grapes grown on their estate vineyard. You can also taste more current releases alongside Ty Caton's own collection of gourmet mustards, oils and vineyards.
Hang with winemaker Dan Barwick and sip Rosé all day at Paradise Ridge
Wrap up the afternoon at Paradise Ridge's Kenwood tasting room with samples and future releases poured straight from barrel to glass by winemaker Dan Barwick. Alongside Paradise Ridge's sustainable red wines, he'll be pouring their soon-to-be released 2016 Rosé. Grab a glass, head outside to the back patio, and cheers to the good life.
Savor Sonoma Valley takes place March 18 and 19 in Glen Ellen and Kenwood. Weekend passes are $65 and designated drivers are free. Visit heartofsonomavalley.com for more information.