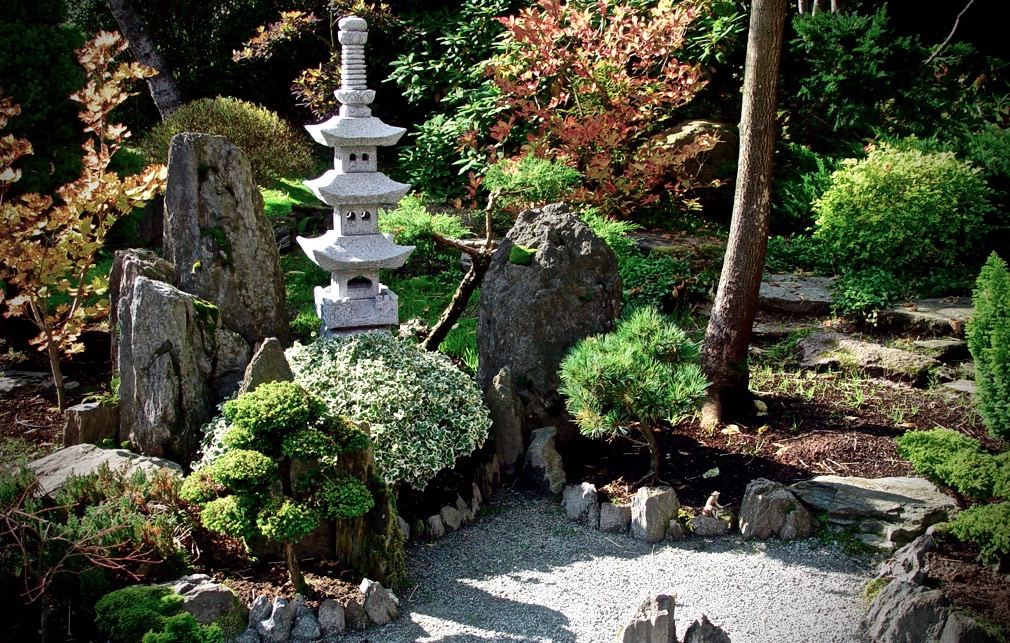 I have a lot of fun in my backyard – barbecuing, playing with the kids, hosting dinner parties. But sometimes, when the workday is done and the house is in chaos, I just want to step outside, catch my breath and relax – alone. This is why I decided to add a zen space to my backyard.
Modern zen gardens usually serve as an addition to a larger yard, offering a peaceful corner for quiet reflection. Sand, pebbles, rocks and simple lines are used to create a sense of simplicity while water features, moss, bamboo, pruned miniature bushes and trees, please the eye and calm the senses.
Here is some inspiration for how you can create your own zen space and information about where to find zen essentials in Sonoma County:
Sand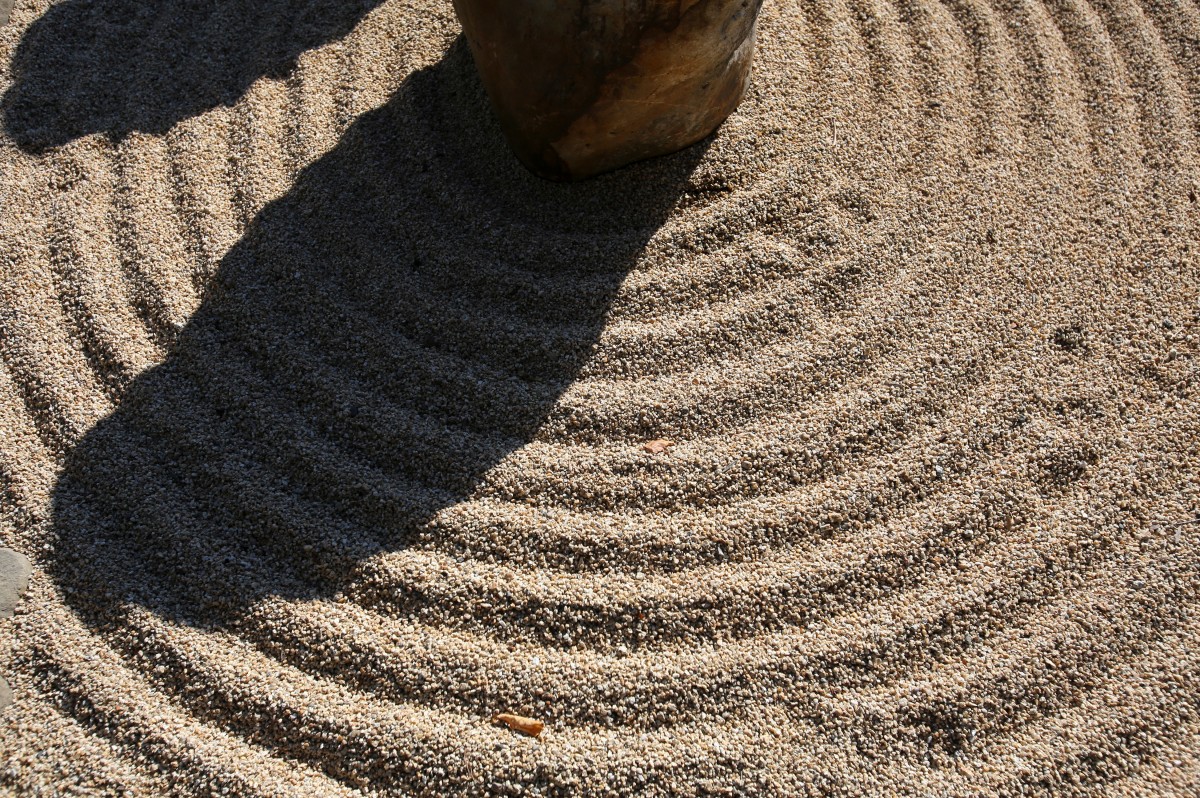 Well maintained and carefully raked patterns in sand play a central part in zen gardens. The lines are meant to mimic the ripples found in water, while the stillness of the sand inspires a feeling of tranquility. The raking itself can offer relaxation and aid meditation.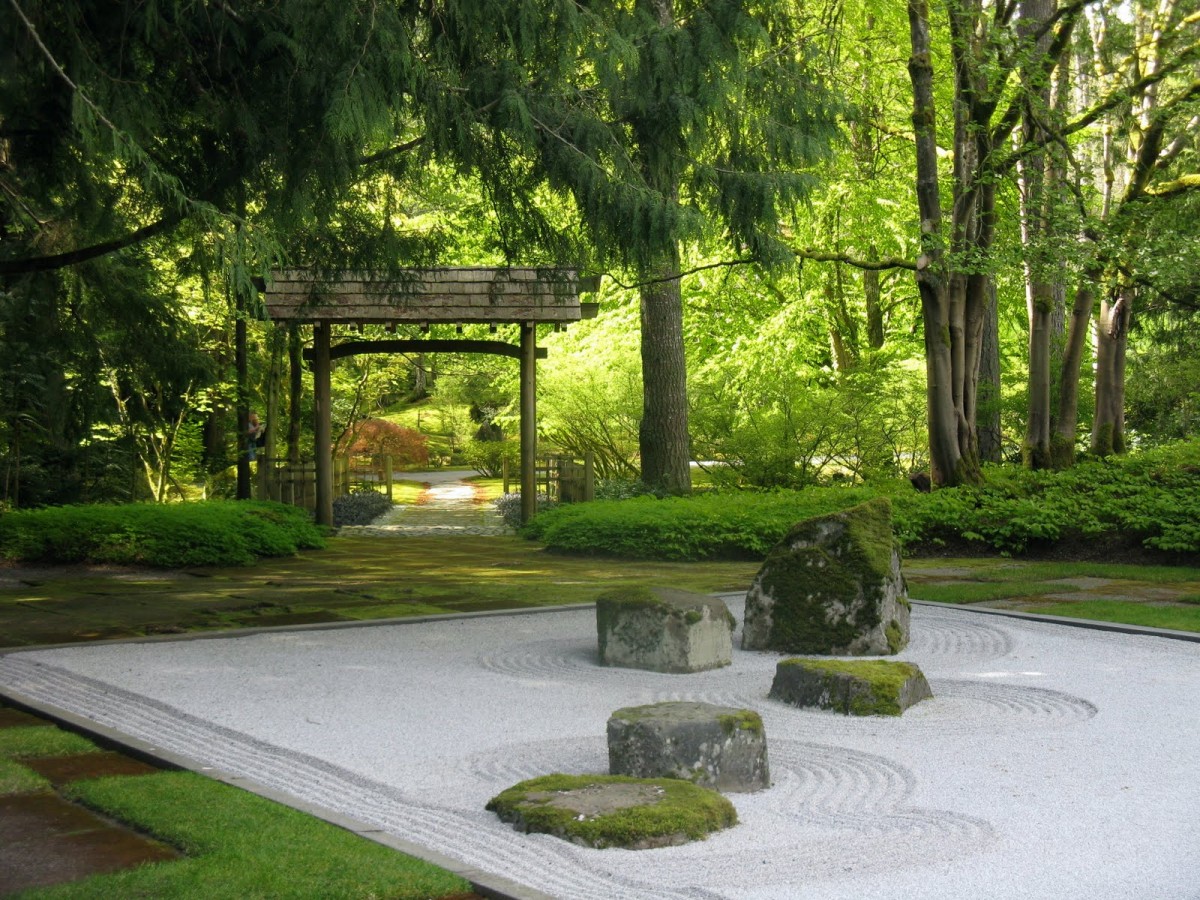 Rocks are added to the sand in careful arrangements to create a miniature landscape representing either hills or islands. The way the sand interacts with the rocks is important; the direction of the lines will suggest the way water would interact with these elements. (Image via HotThemes)
Get this zen accessory: Smith Harold & Son Inc. (707) 963-7977
Rocks & Boulders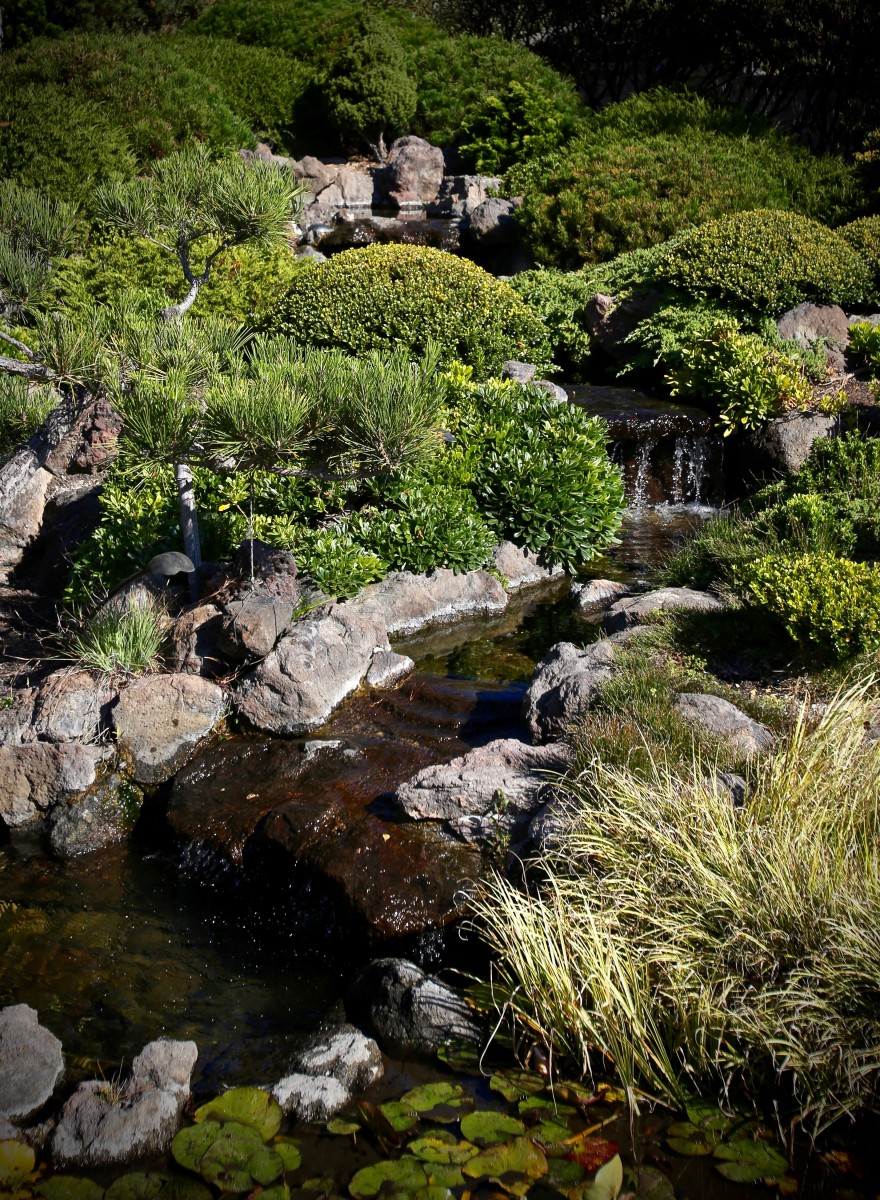 River rock and gravel can be used in place of sand to create a more permanent zen garden without having to worry about the sand being perfectly raked. The meditation garden at Osmosis Day Spa Sanctuary in Freestone incorporates a small waterfall feature running through the rocks. A waterfall is said to represent how the universe always changes but, at the same time, stays the same.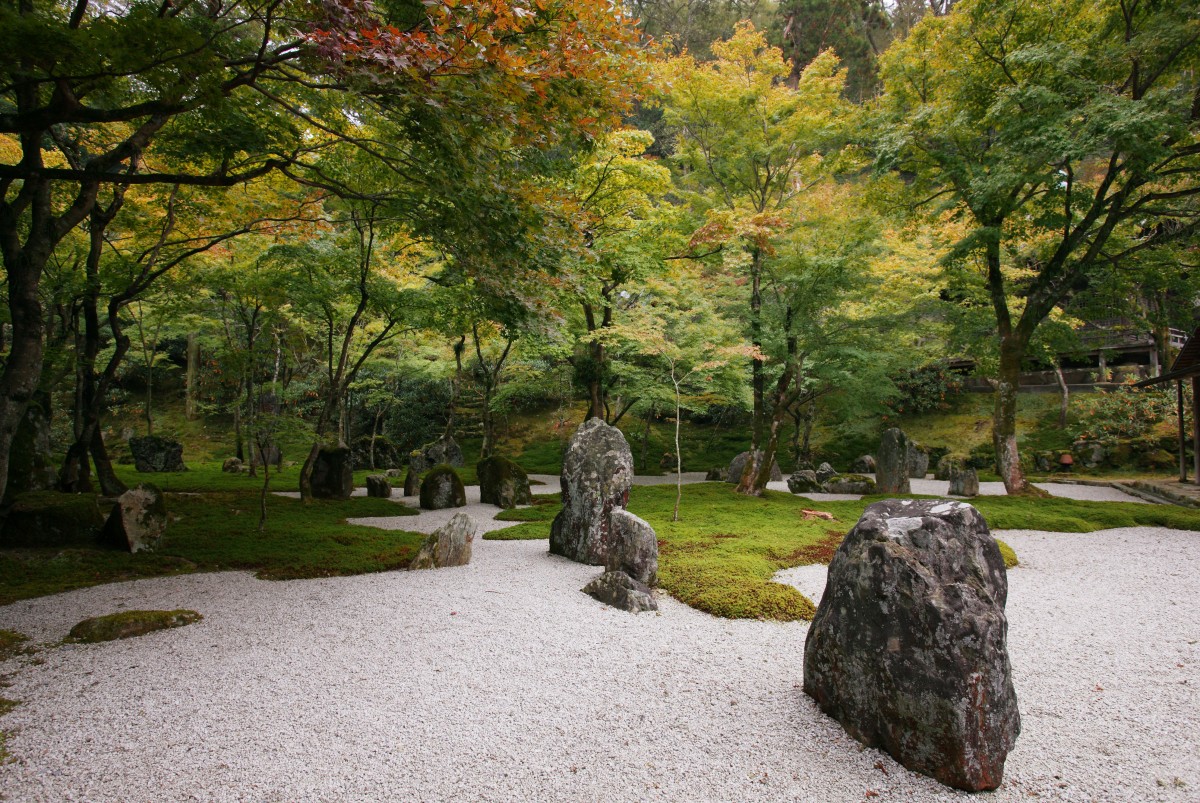 If you have a large backyard, boulders can be used to represent mountains, or add an organic sculptural element. According to zen philosophy, a boulder represents being unmovable in the face of adversity or difficult times. (Image via wallpapers.com)
Get this zen accessory: Ramm Rock and Landscape Supply, (707) 528-6067
Statuary & Decoration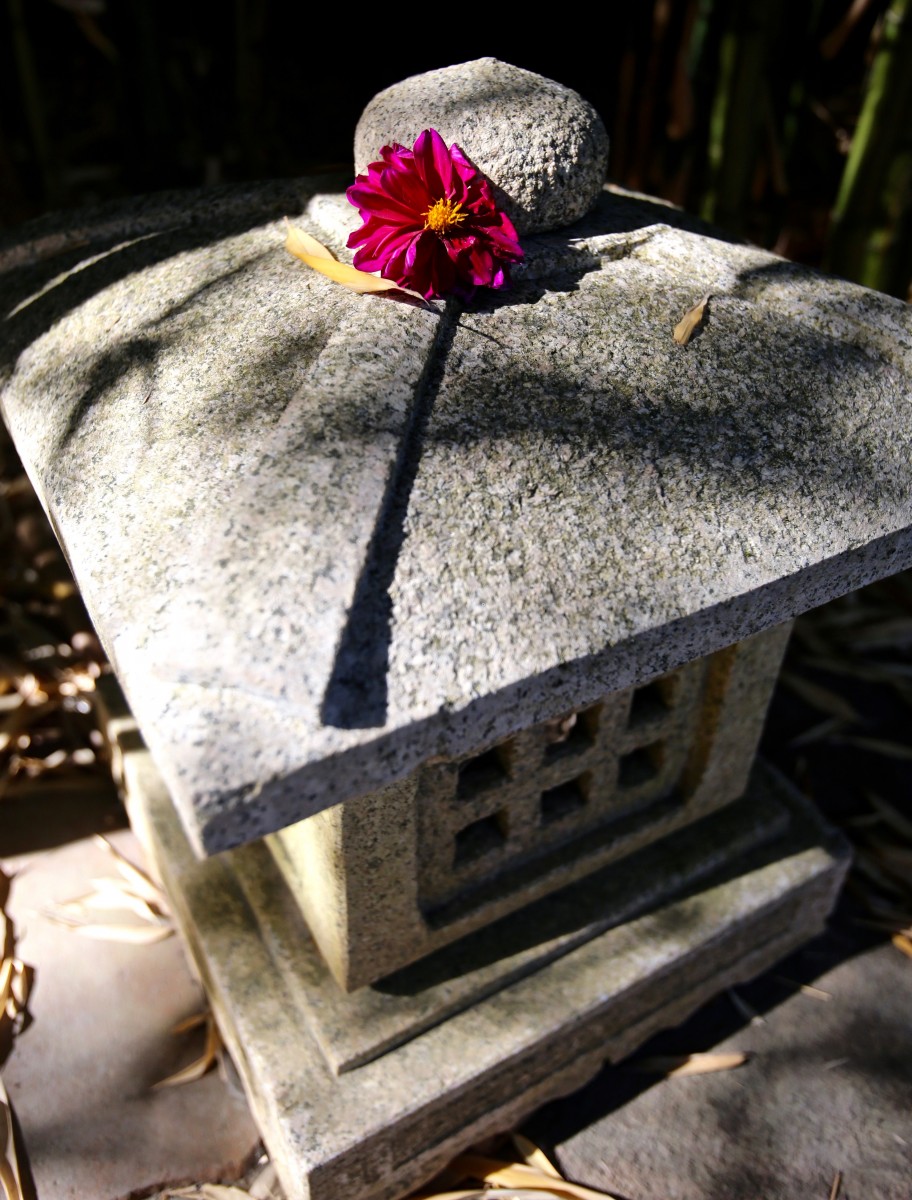 Outdoor sculptures, such as stone pagodas, Buddha statues, and abstract sculptures, can help transform your zen garden into a meditative space by separating it from the rest of the backyard. (Image via Design Toscano)
Get this zen accessory: Pottery World (916) 624-8080
Koi Ponds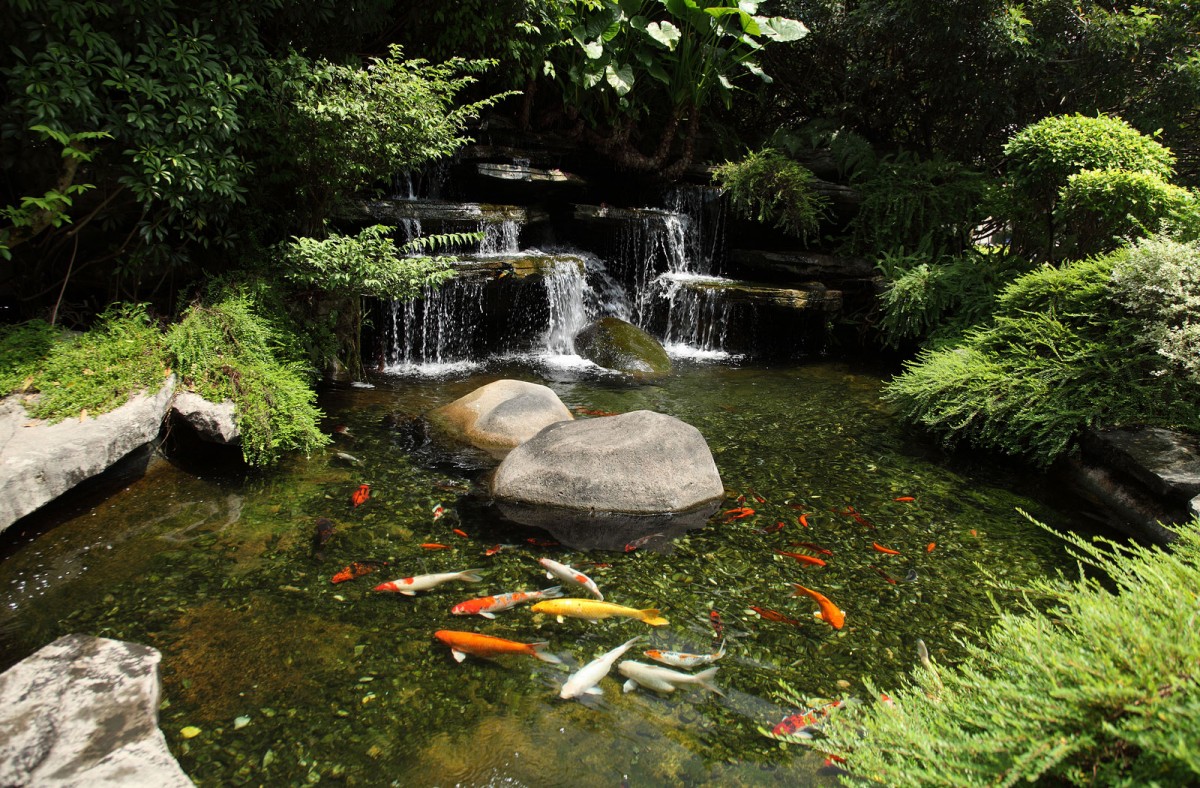 In Japan, raising and breeding Koi is considered an art form, and when they're added to a zen garden they serve as a reminder of life in motion and transition. (Image via Albright Aquariums)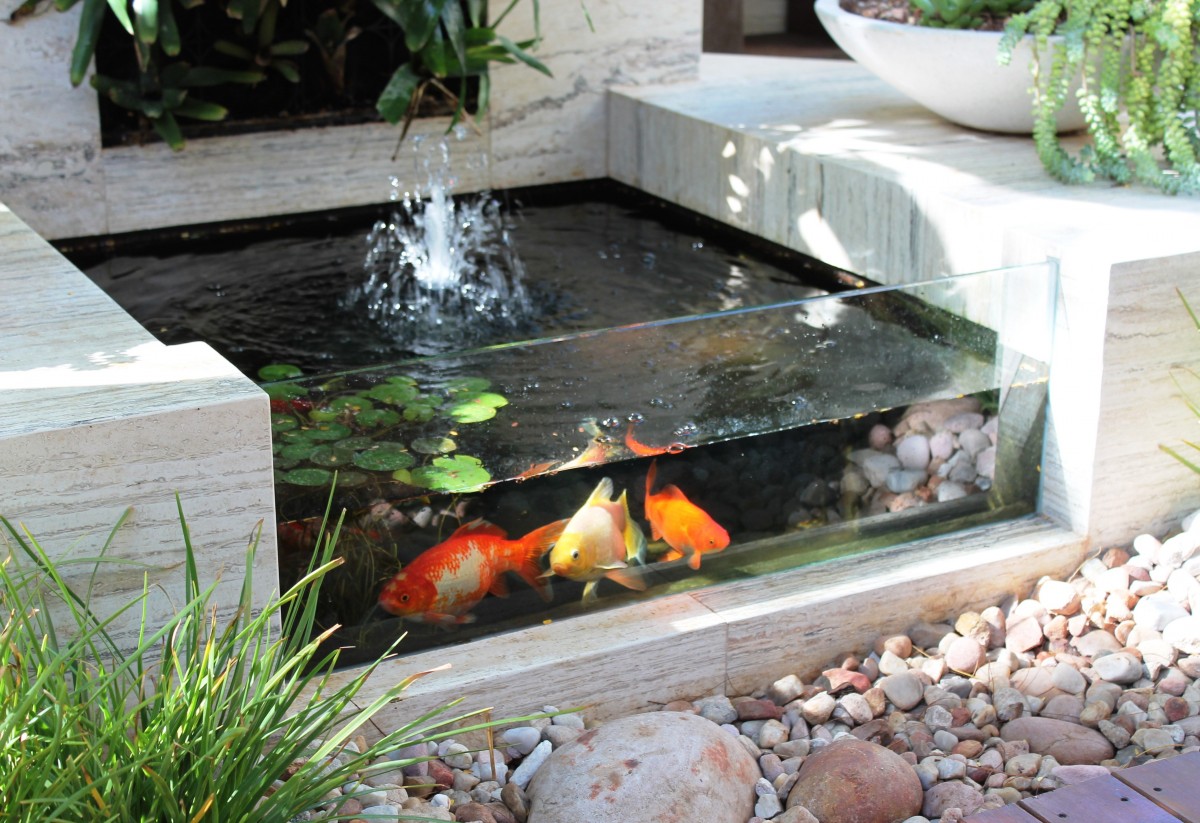 While Koi ponds are absolutely gorgeous, a few things need to be considered before deciding to have one installed in your backyard. First, if you have a small backyard, it may not fit: the ideal size for a Koi pond is considered to be over 1,000 gallons and at least three feet deep. Second, the fish themselves can be costly. While smaller fish may not break the bank, larger and more mature fish can cost thousands of dollars. And third, the pond must be carefully maintained, and there's also the worry of backyard predators. If you have cats or raccoons visiting your yard, a Koi pond may not be a good idea.
Get this zen accessory: Bridge Way Koi, (707) 494-2609
Bamboo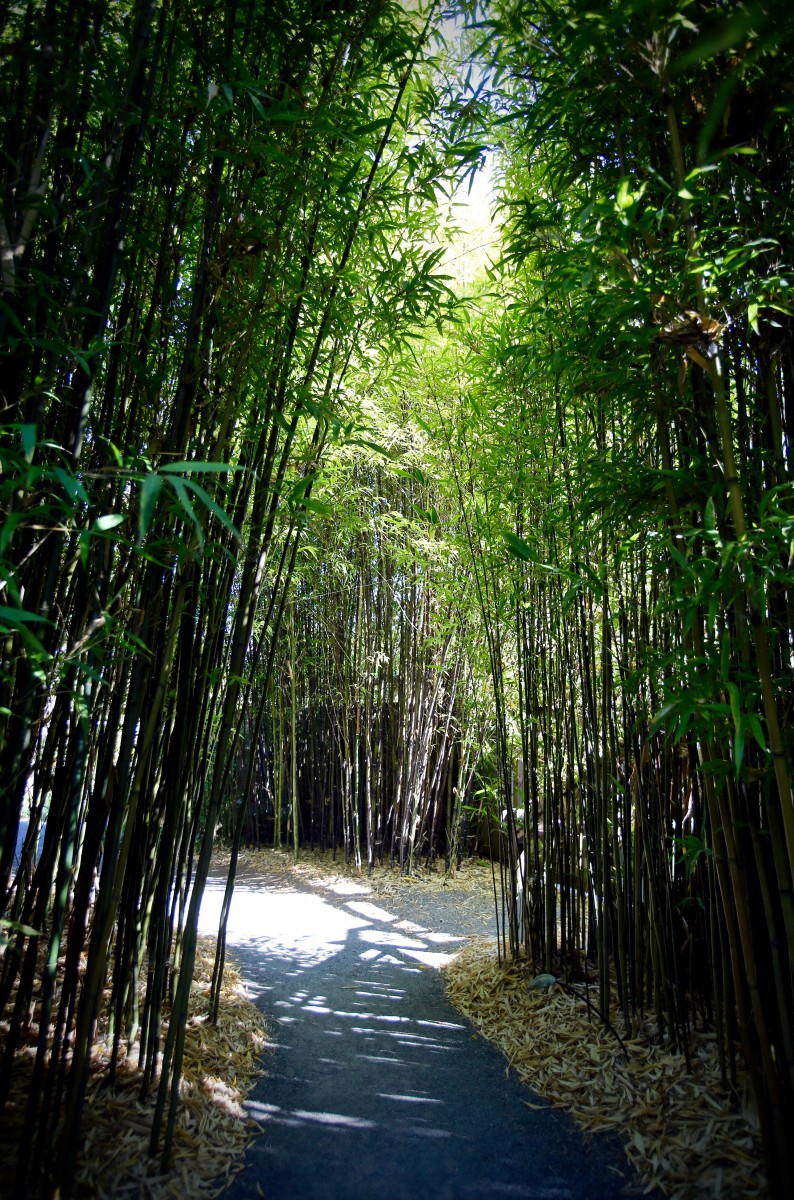 Bamboo forests are common in Japan – the plant is appreciated for the way it will sway in the lightest breeze, while still being deeply rooted in the ground. It is difficult, if not impossible, to remove it completely. This sturdiness has inspired the zen saying, "Bend but don't break. Be flexible yet firmly rooted." (Image via homestyler.com)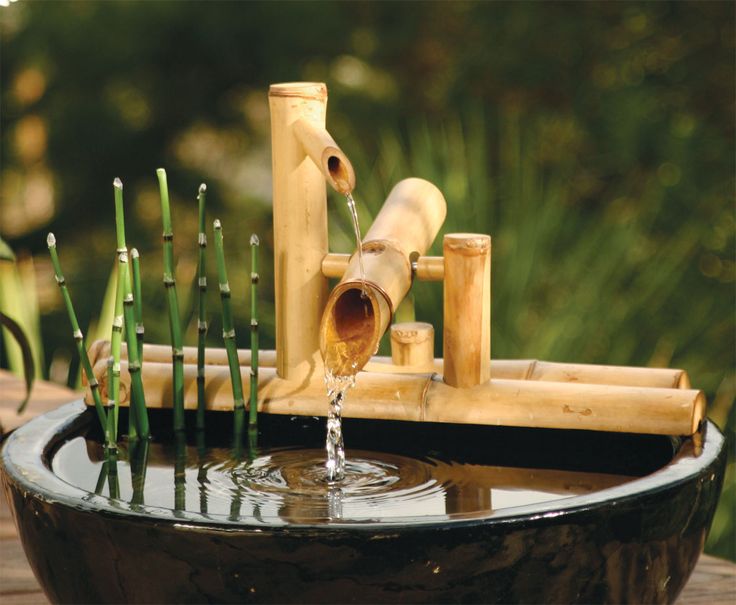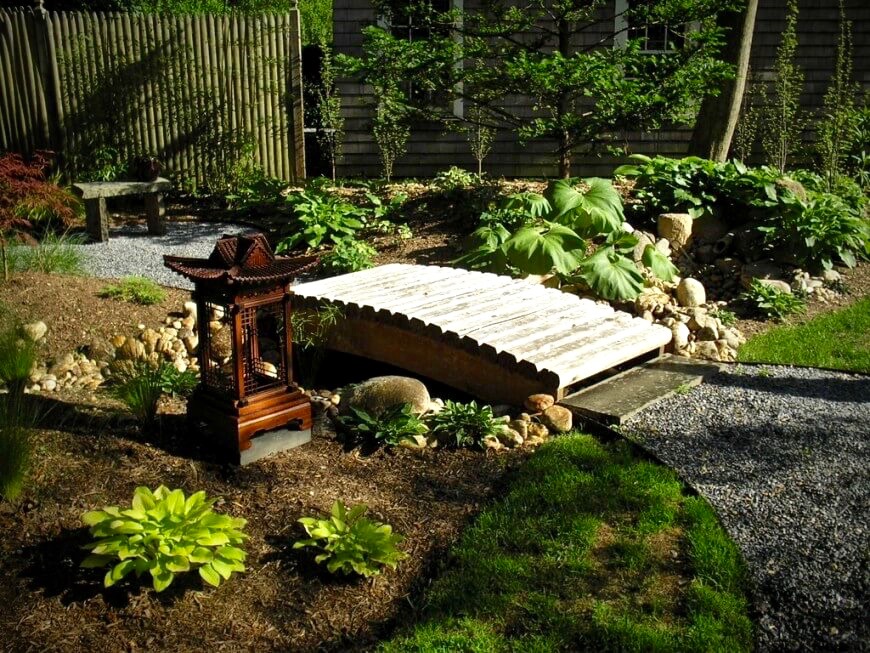 Bamboo fences can be used to separate the Zen garden from the rest of the yard, creating a more private space for meditation. (Image via Zillow)
Get this zen accessory: Jungle Bamboo & Palm Nursery, 707 794-8292
Moss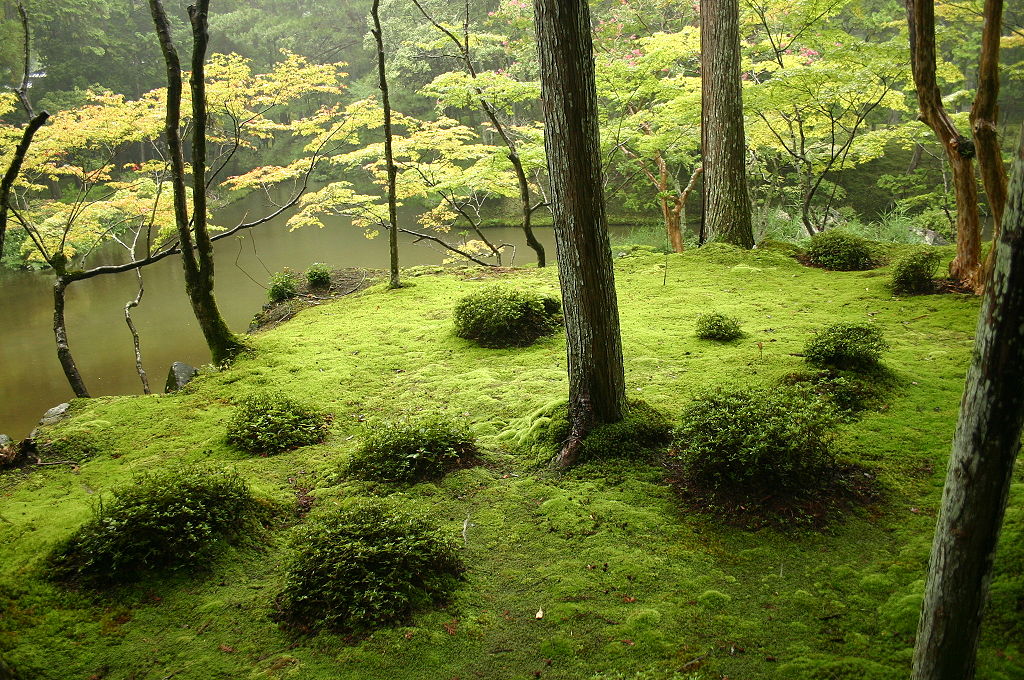 Moss is a tenacious plant that occurs naturally in some zen gardens. It is also placed purposefully on rocks to represent tranquility and gentleness – the softness of the moss provides a counterpoint to the hardness of the ground and rocks. (Image via Wikimedia)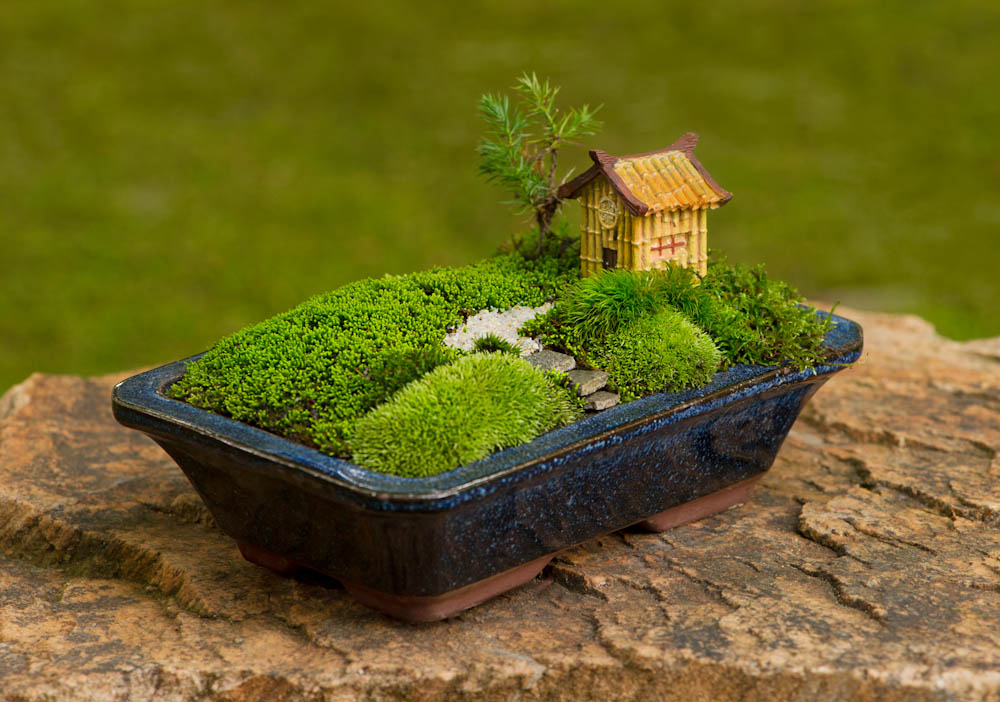 Moss is also an ideal addition for tiny, desktop zen gardens. (Image via MossStoneGardens.com)
Get this zen accessory: King's Nursery, (707) 542-4782
Bushes & Trees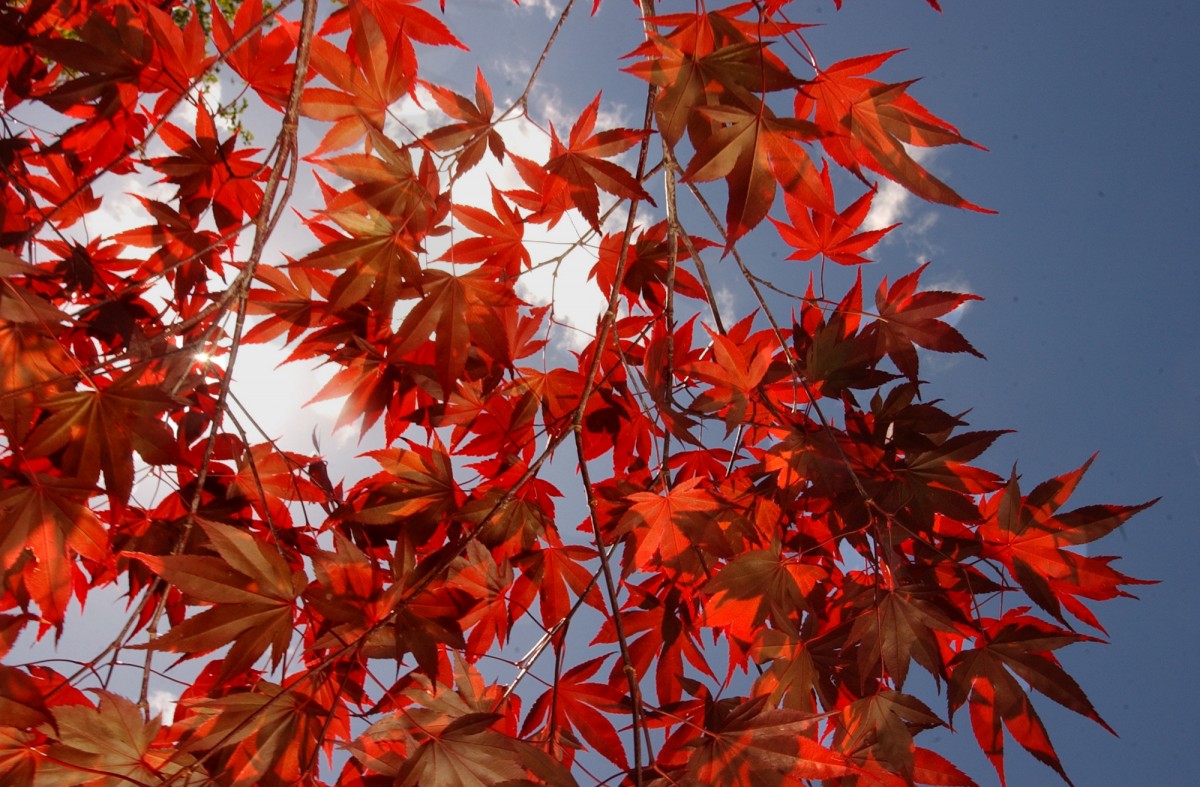 While traditional zen gardens are devoid of plant life, modern gardens incorporate plants such as miniature cedar, Japanese maple or bonsai trees. The Wildwood Nursery in Kenwood is host to 250 different Japanese maples, 50 varieties of dogwoods, and companion plants. The Wildwood gardens showcase a variety of different plants, which can serve as inspiration.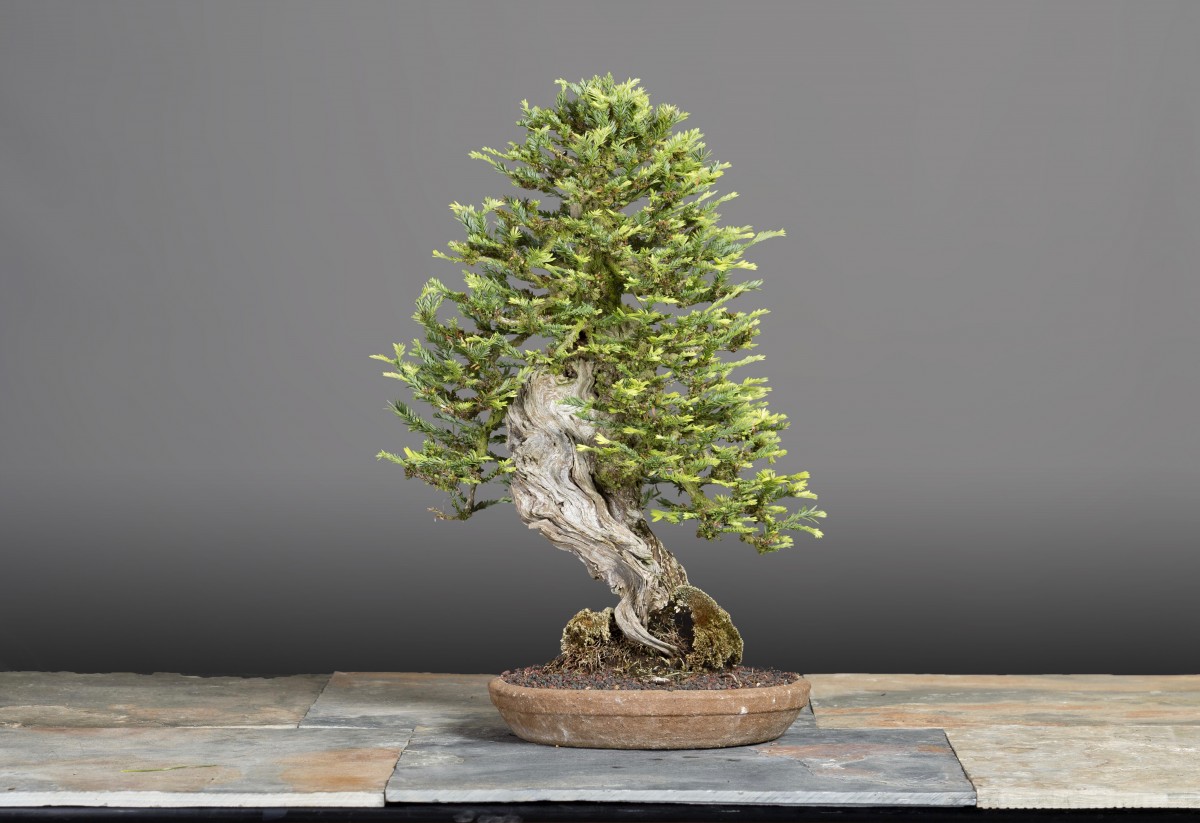 Looking for local inspiration for your zen garden (or simply some tranquility)? I highly recommend visiting the Meditation Garden at Osmosis Day Spa Sanctuary in Freestone, Quarryhill Botanical Garden in Glen Ellen, the Wildwood Maple Tree Nursery in Kenwood and the Redwood Empire Bonsai Society Show in Santa Rosa (August 20-21).