Pad Thai made with ketchup is an abomination, and I'm not the only one who thinks so. It's like using margarine in chocolate cookies, or Miracle Whip in tuna salad — you can do it, but it fundamentally changes everything and makes it gross.
I'd all but given up on this sweet, smoky, savory Thai noodle dish because — ketchup. I know exactly who adds it to their noodles, which is why I also know who doesn't. Tiny Thai in Cotati doesn't*, and for that, we should all be grateful.
Nestled between a hair salon and Redwood Cafe, it's barely a blip between the bars, restaurants and…more bars on Cotati's main street. Fortunately, Tiny Thai is also a great spot to cure your hangover so, you're welcome.
Besides the Pad Thai, here's why I'm a fan…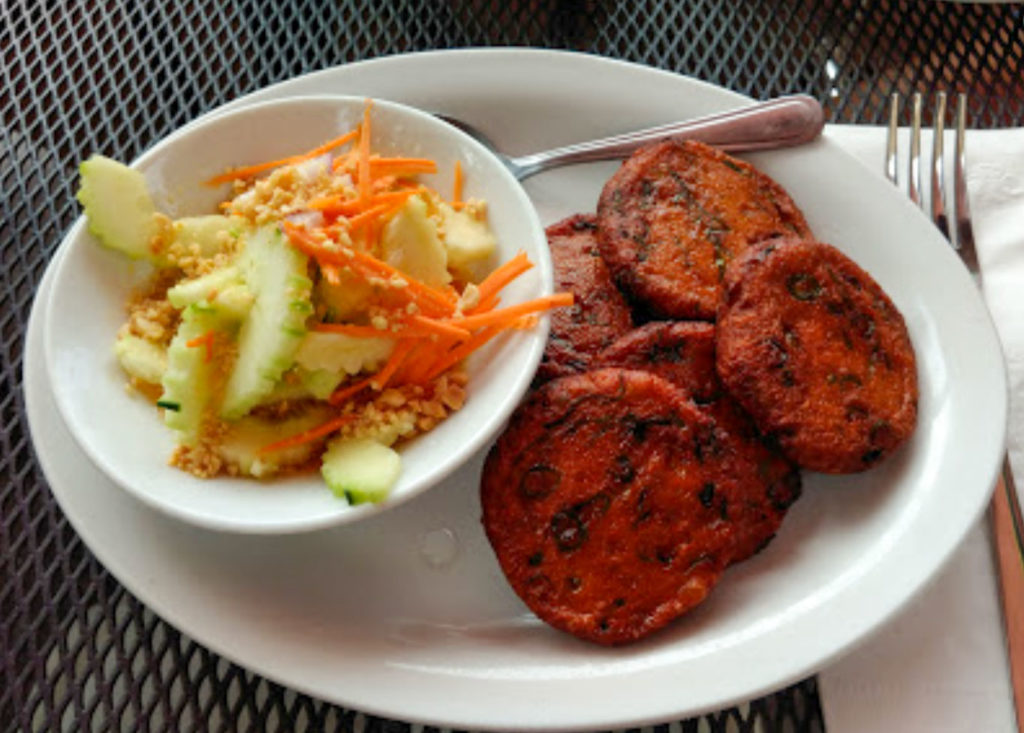 – Fish cakes: This isn't a dish for everyone, but if you're a fan of these chewy, light cakes made with white fish and curry paste, they're delightful.
– Papaya Salad (Som-Tum), $7.95: Julienned strips of green papaya are tossed with tomatoes, string beans, tomatoes and crushed peanuts. Chili and lime juice gives it a punch, but it won't land you on the floor with too much heat.
– Tom Kha, $5.95/$7.95: A sour-but-creamy coconut milk soup studded with galangal (similar, but totally different than ginger), peas, mushrooms, lemongrass, kafir lime,  and carrots. It's even delicious cold.
– Pumpkin Curry, $11.95: Rough cut chunks of soft pumpkin swim in a lightly spiced red curry sauce. Lip-smacking with plenty of vegetables mixed in for good measure. Fried tofu is our favorite add-in, though prawns would also be a good pairing.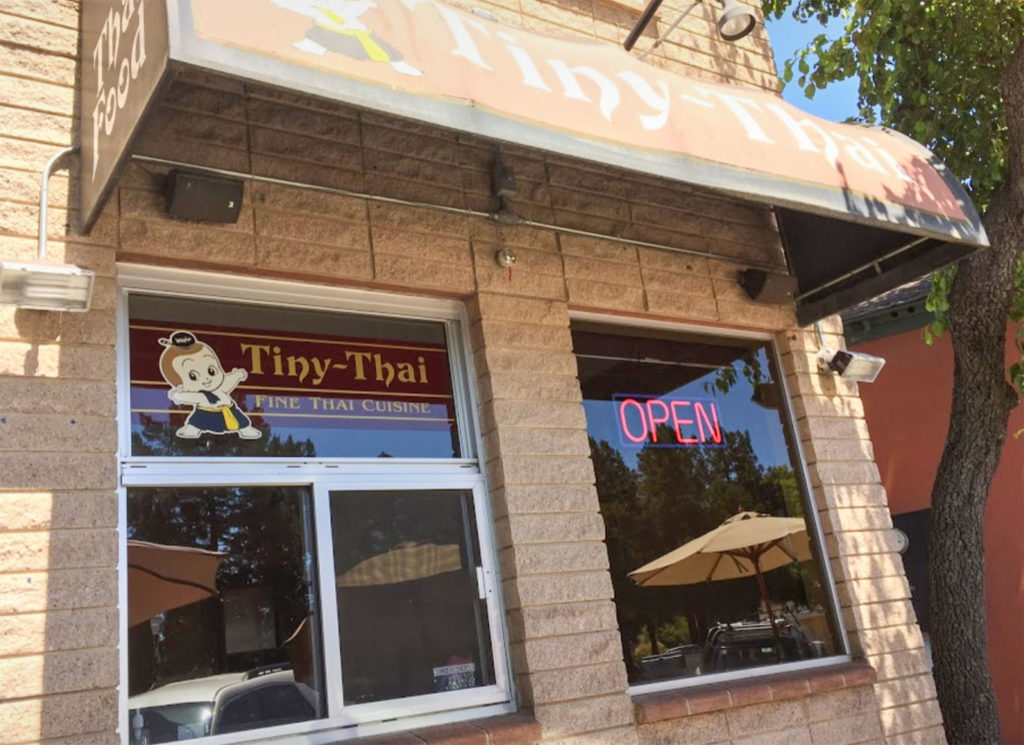 – Pad Thai, $9.95: Wok hay (the breath of the wok) is strong with this one, giving it a slightly smoky flavor. It's a little on the sticky side, but it's really a top-notch version.
Tiny Thai is located at 8238 Old Redwood Hwy., Cotati, 707-794-9404. Open daily from 11 a.m. to 3p.m. for lunch and Wednesday through Monday for dinner from 5p.m. Lunch specials are available.
*At least as far as I know…