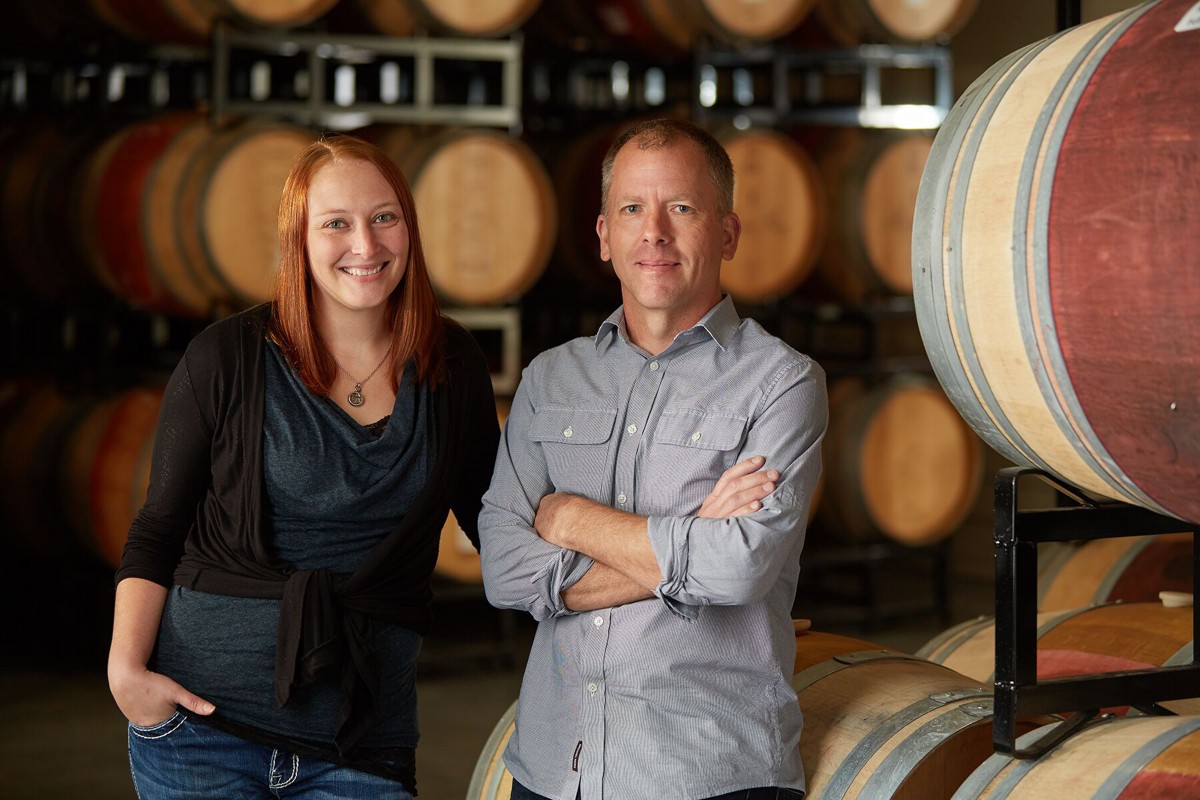 Bill Batchelor was a "beer guy" back in the early 1990s, when there was an explosion of craft brews. Soon he found the same fascination with wine.
Batchelor is behind our wine-of-the-week winner, the Angeline, 2015 Sonoma County Reserve Sauvignon Blanc at $15. This is a refreshing sauvignon blanc with notes of lime, mango, kiwi, mineral and a hint of jalapeño. The Angeline finishes crisp, with a zesty lime quench. It's a remarkable wine for the price.
Batchelor said there's a duo behind this wine, and he credits assistant winemaker Lindsey Haughton for being an integral part of the process. Both are responsible for producing the Angeline and Martin Ray brands.
"I see winemaking as a collaborative effort," Batchelor said. "There really aren't any egos involved here, and perhaps like a lot of chefs, Lindsey and I would be content if we could anonymously hide in the 'back of the house' and just craft great wines all day."
Batchelor said the uninitiated may not know about the breadth of the sauvignon blanc grape.
"It's not all lemon tarts and grass and steel (and doesn't have to smell like cat pee)," he said. "Sauvignon blanc can be made in many styles, depending on the climate and source of fruit as well as winemaker influence. We like ours to be ripe and full, with pleasing aromatics."
Pinpointing when to pick is the most challenging part of producing sauvignon blanc, Batchelor said.
"If you pick too early, you're stuck with herbaceousness all year," he said. "However, if you wait too long, the defining acidity and tropical notes drop out, and you're left with dull, flabby, shapeless wine."
The sprint to harvest complicates picking, Batchelor said.
"Critical timing becomes challenging during the heat of harvest, when tanks are full, growers are pressured to pick, and we can't get it all done in the ideal time frame. When to pick often becomes semi-educated guesswork considering all the variable moving targets. Intuition is key."
Batchelor, 45, graduated from Sonoma State University in 1992 with a bachelor's degree in anthropology.
"Ditching my initial career ambition of doing film and photography, I dove head first into the Sonoma County wine industry in 1996 and got a cellar rat job at Preston Vineyards in Dry Creek Valley," he said. "Twenty years on, I'm still here and learning new things every day."