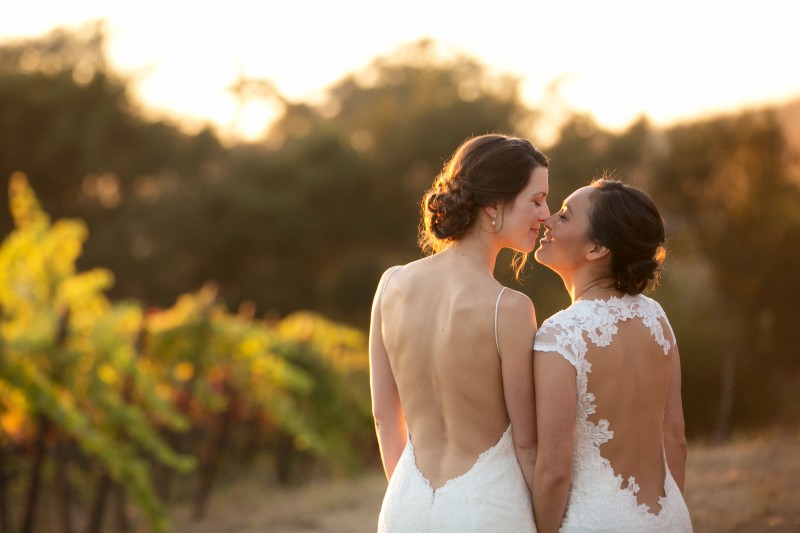 A college assignment led to lasting love for Californian Chrissy Filipp and her Honolulu-born wife, Kelly Matayoshi. Chrissy didn't know Kelly well when she asked to join her on a police ride-along assignment during their first semester at Wellesley College. Both soon realized the night meant much more than schoolwork. They spent the next three years together at Wellesley, building boats to float on the college's picturesque Lake Waban and taking walks in the snow.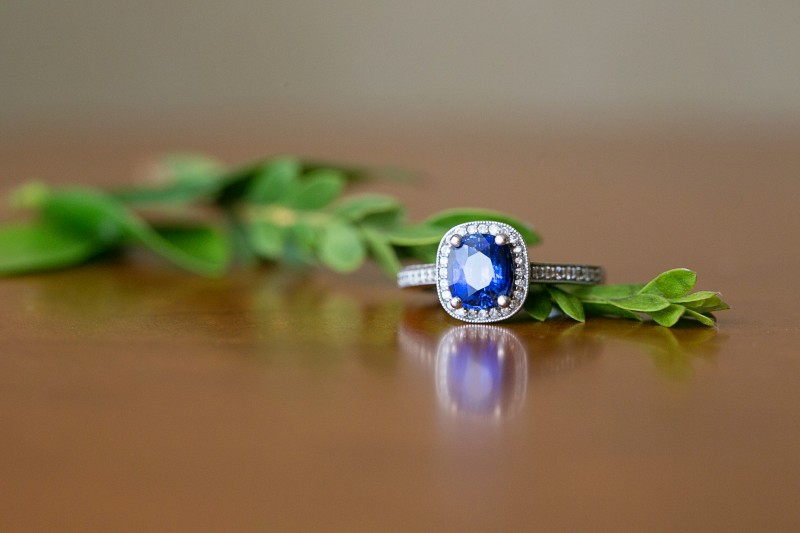 Chrissy's and Kelly's engagement rings.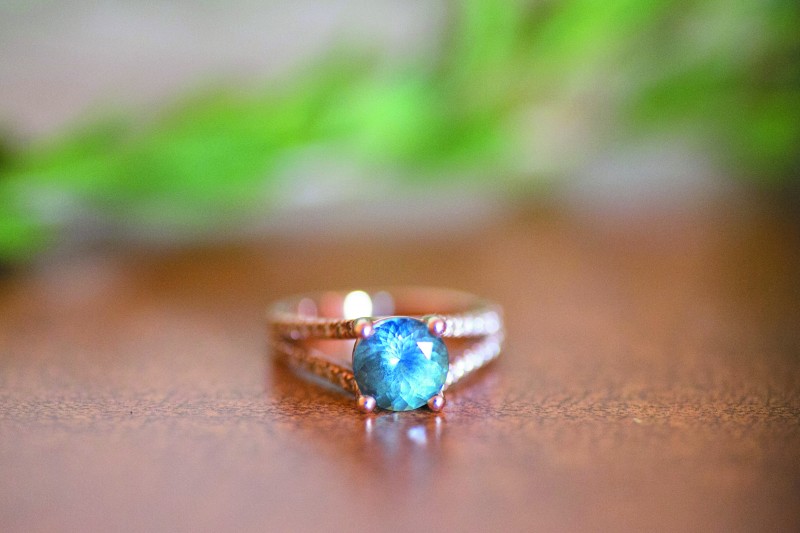 Both majored in political science and headed to law school, though at different programs. After graduation, they studied for the bar exam together and each accepted a job offer in San Francisco. In 2014, Kelly surprised Chrissy with plans for a once-in-a-lifetime European trip. They traveled to the Cote d'Azur, Monaco, Milan, Geneva, and Paris. While in Cannes, they took a ferry to Île Saint-Honorat, a tiny island with a monastery and winery. Kelly set up their camera at a secluded spot along the rocky shore and surprised Chrissy with a gorgeous sapphire ring. It was a perfect moment, set next to the intense blue ocean and backed by the wind and the waves. A few months later, on New Year's Eve, Chrissy presented Kelly with a Montana Teal sapphire set in rose gold.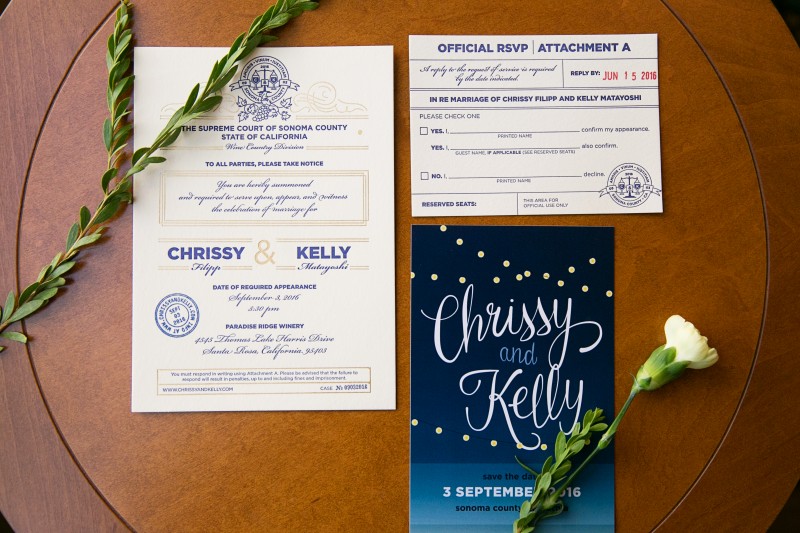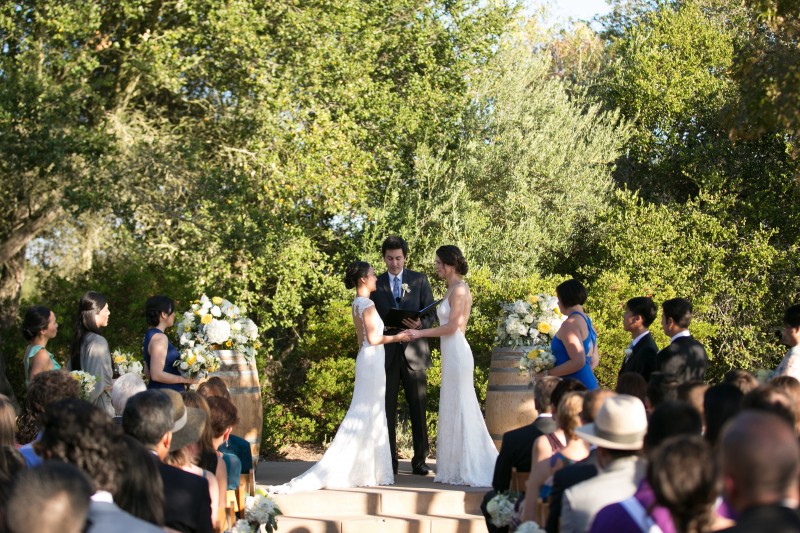 Both Kelly and Chrissy wanted to be hands-on with wedding planning. They loved Sonoma's natural beauty and could imagine their guests having a great time over an extended Labor Day weekend celebration. They fell in love with Santa Rosa's Paradise Ridge Winery for its panoramic views and outdoor ceremony site, not to mention the chance for a cocktail hour under a historic valley oak.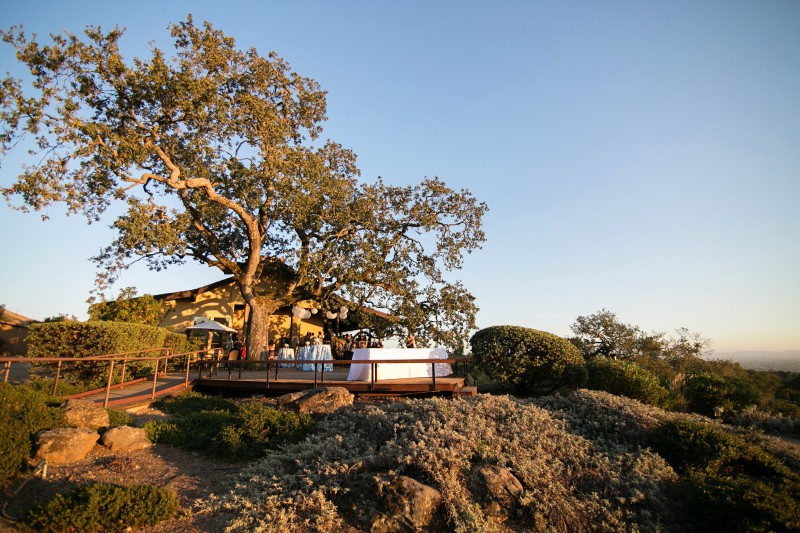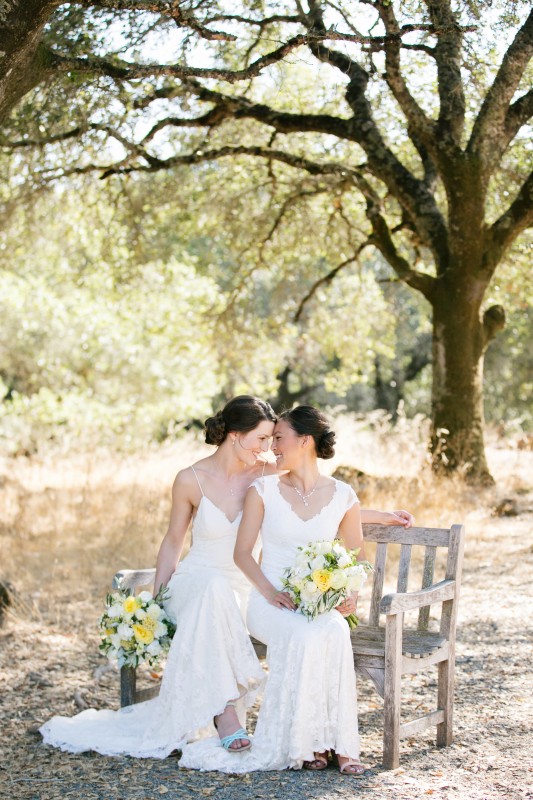 With help from a terrific wedding planner, the couple developed a vision of a family-centered weekend with plenty of help from loved ones to make the day meaningful. A friend created their legal-themed invitations, which featured a C&K seal and proved popular with the lawyers in their group. The same seal was printed on the wine glasses that served as wedding favors. Honoring Japanese tradition, Kelly folded a paper crane symbolizing hope, to fit in each glass.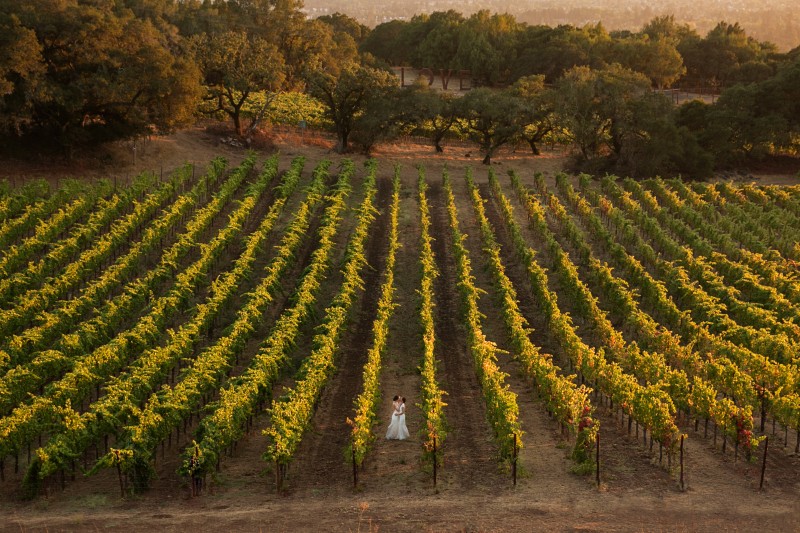 The 6 p.m. ceremony time was chosen to catch the golden light of sunset filtering through the oaks on the terrace. They walked down the aisle to acoustic guitar versions of Beatles songs: "Blackbird" for Kelly and "In My Life" for Chrissy. Striking a light note, the couple's dog, Penny Lane, made her appearance to the well-known piano theme from "Peanuts."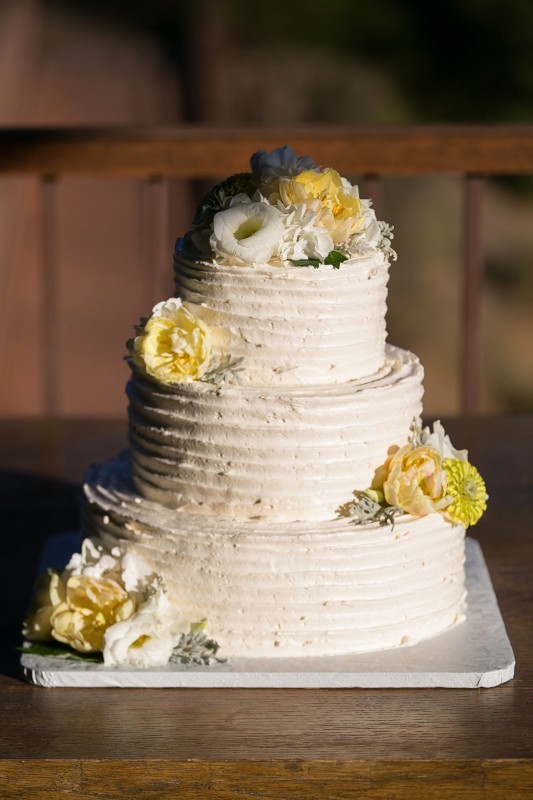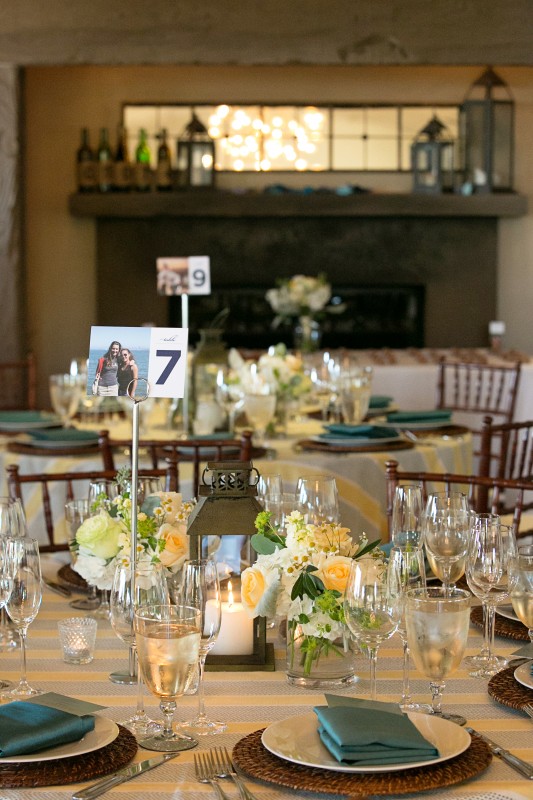 During the reception, Kelly's father got the party going with a traditional Japanese banzai toast, rallying guests for several rousing cheers to wish the couple 10,000 years of happiness. Everyone danced the night away to a local band, JumpStart, and Chrissy and Kelly capped off the evening with a joint performance of "Baby Got Back" — a college favorite and Kelly's go-to karaoke song. The band busted out inflatable toy guitars and handed over the microphones to the fun-loving couple and their friends. (They joke that they hope no video exists!) Kelly and Chrissy plan to return to Paradise Ridge and Sonoma for anniversaries and getaways to bring back the feeling of their golden wedding day.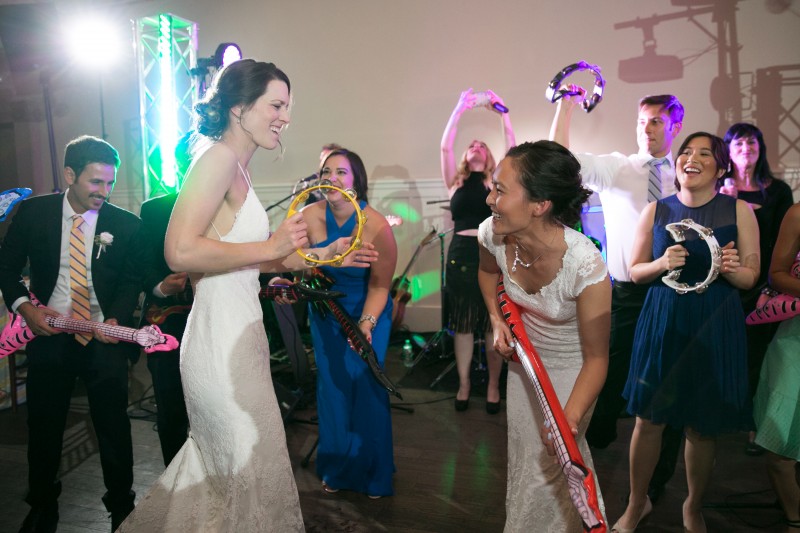 Venue: Paradise Ridge Winery
Florals: Vanda Floral Design
Catering: Grapevine Catering Company
Cake: Krumbs Cakes
Band: JumpStart with 707 Wine Country Entertainment
Hair and Makeup: It's a Date at the Powder Room
Kelly's Gown: Olvi from Bridal Image
Chrissy's Gown: Willowy by Inez
Invitations: Shannon Miwa
Photography: Mariah Smith Photography
Planner: Echo Wright, A Dream Wedding
Subscribe to Our Newsletters!