Design inspiration abounds at the 44th San Francisco Decorator Showcase, which opened April 29 and continues Tuesdays through Sundays until May 29.
This year's showcase is housed in an 18th century-style Spanish-Mediterranean mansion in San Francisco's Sea Cliff neighborhood. The 6000-square-foot home, built in 1927 by renowned architects Samuel Lightner Hyman and Abraham Appleton, features 28 spaces styled by the West Coast's top designers.
The showcase covers a variety of eras and styles, from classic to midcentury t0 modern; from minimalist to maximalist; from constrained to whimsical. A few local designers and vendors have contributed to this year's exquisite display. 
Cotati artist Elan Evans (of Elan Evans Decorative Finishes) has decorated the three-level home's elevator with paper cutouts of foxes and florals covered in gold leaf paint that contrasts beautifully with the deep-toned walls in the elevator and the rose-colored wall just outside. Evans came up with the idea for this design concept on a drive home from work, seeing sunlight reflecting off the plants along the road.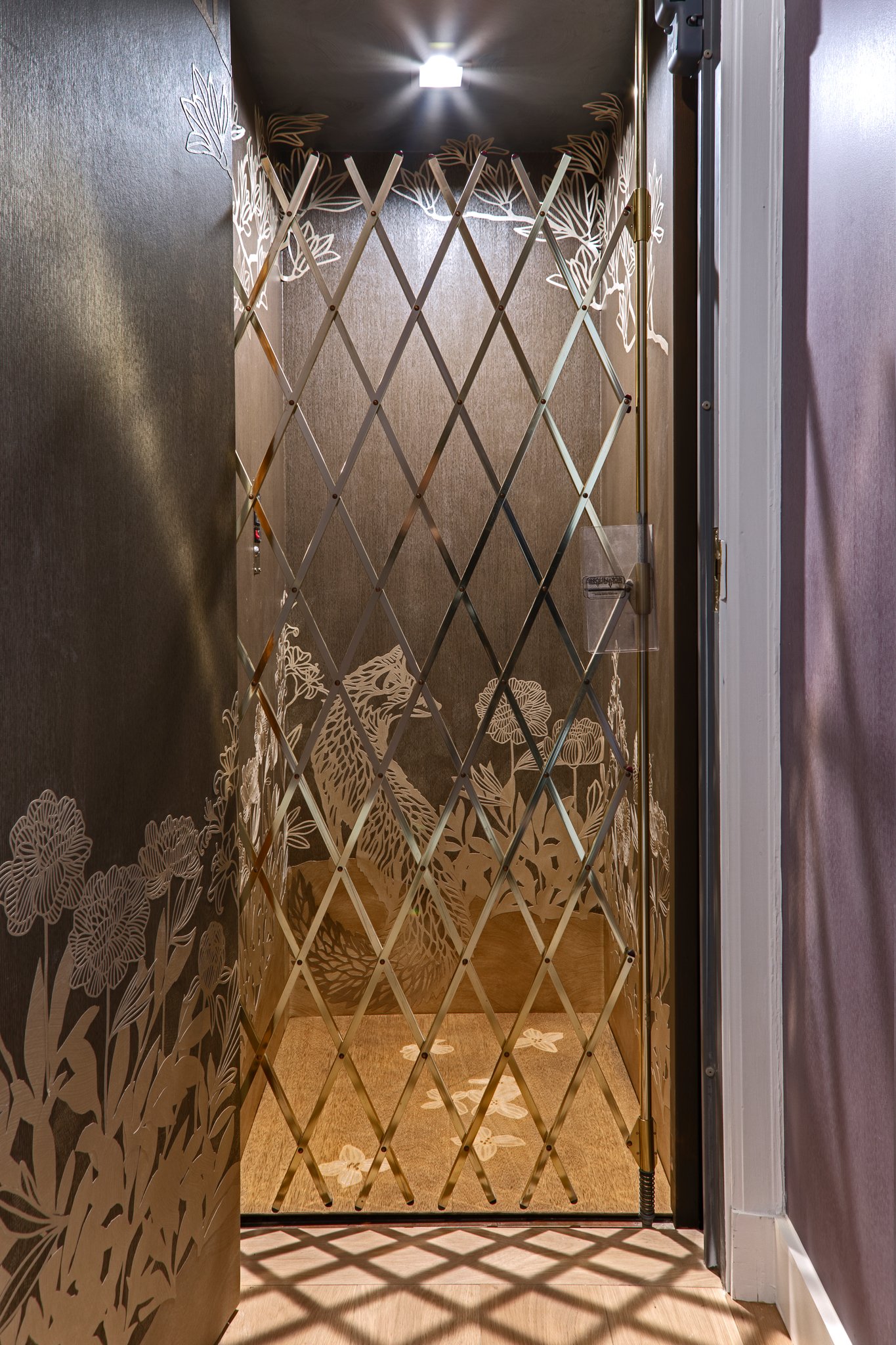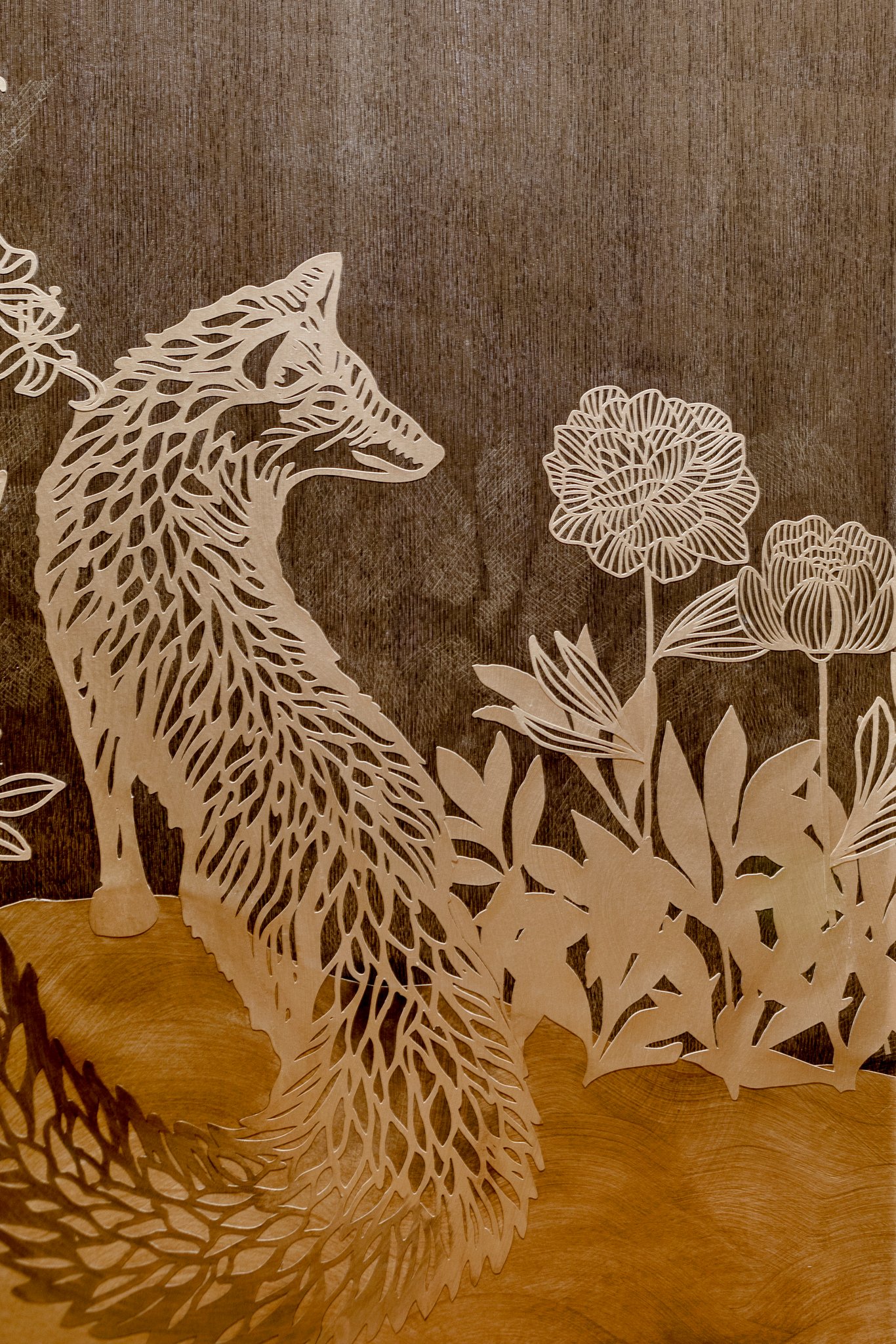 Napa interior designer Miyuki Yamaguchi (of Miyuki Yamaguchi Design Studio) has created a wisteria-themed bedroom. A hand-painted motif on de Gournay silk wallpaper and silk fabric covers the walls and sets the scene. Additional fabric creates a partial canopy and adds more softness and texture to the room. A wisteria branch is perched dramatically on a sideboard thanks to a clamp and vase system developed by Sonoma-based designer and curator Dave Allen (of Artefact Design and Salvage).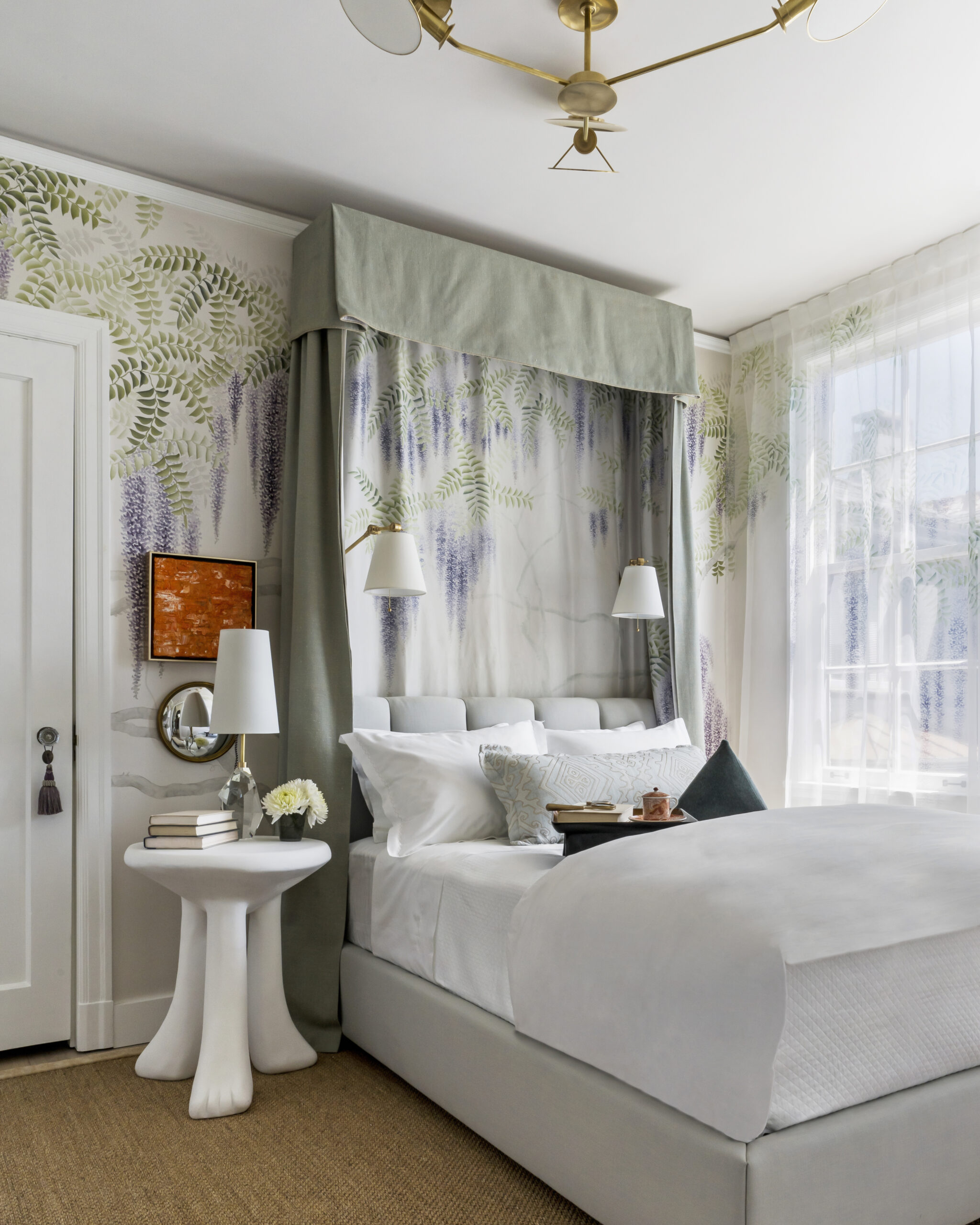 San Francisco-based designer Noz Nozawa and the Noz Design team have taken whimsy to cosmic levels in a combined movie room and wine cellar. The bottles appear to take flight via an acrylic wine rack, fashioned by Architectural Plastics of Petaluma. Pillows, rugs and cozy spots to sit and relax bring the look down to earth.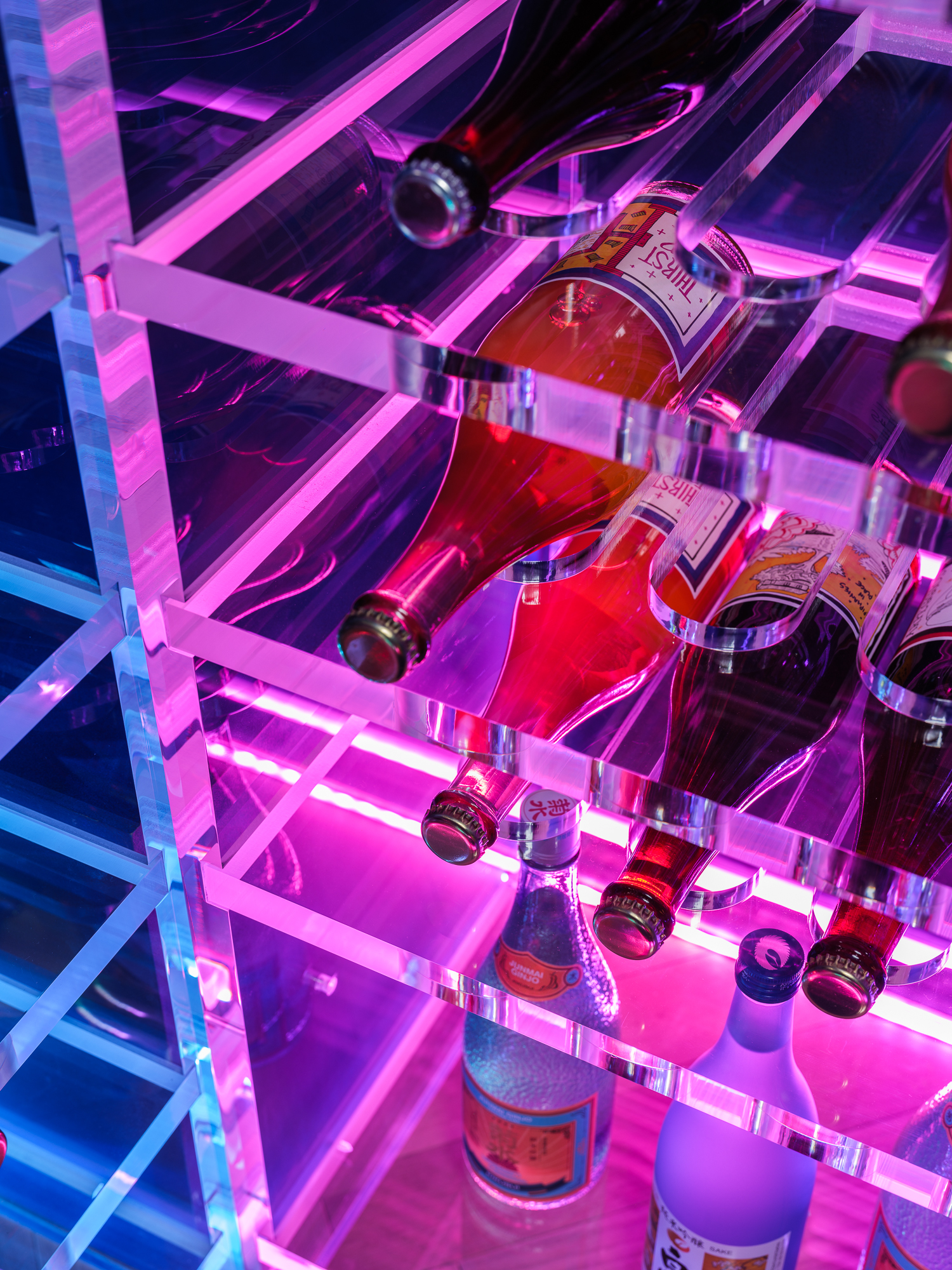 Showcase regular Dina Bandman has created an elegant tea room, with a rich yet featherlight aesthetic. Hand-painted de Gournay wallpaper with jasmine and bougainvillea cover the walls while subtle shades of sage allow the shapes in the room – a beveled pedestal table, a palm chandelier, geometric floor patterns – to do all the design talking. Proper accessorizing is a must in this delicately designed room: elegant, light-reflecting glassware completes the look. (Many of the design elements in this room were sourced from Anthem SF, which has a store in Healdsburg.)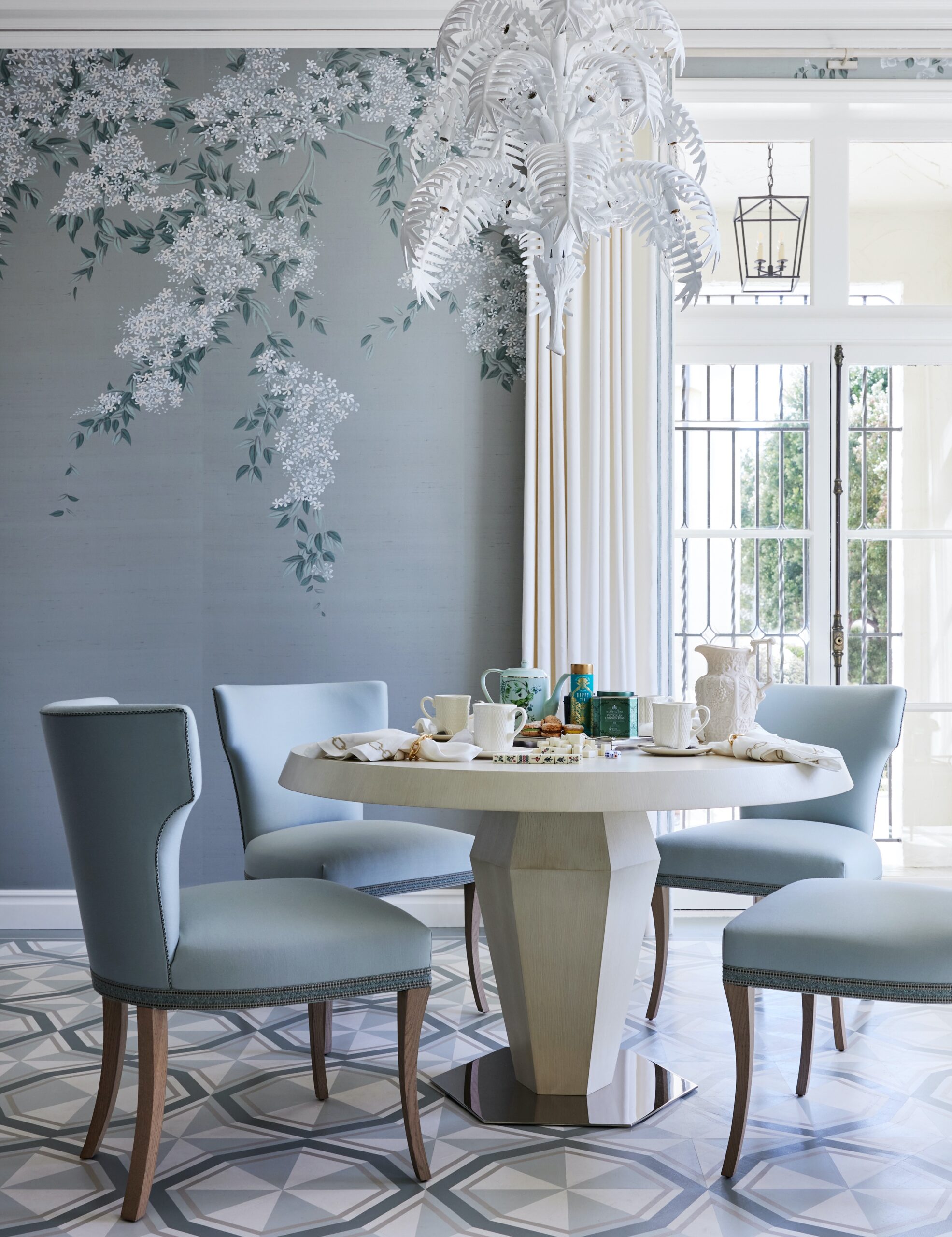 The decorator showcase serves as a fundraiser for San Francisco University High School's Financial Aid Program. To date, the showcase has raised over $17 million. Click through the above gallery for a peek inside a few of the rooms. 
The 44th Annual San Francisco Decorator Showcase, at 625 El Camino Del Mar, is open 10 a.m. to 3 p.m. (last entry) Tuesday-Saturday and 11 a.m. t0 4 p.m. Sundays, until May 29.  $45 for general admission; $40 for seniors (60 and over). For more information, call 415-447-5830 or visit decoratorshowcase.org.