With the holidays fast approaching and the season creeping closer to winter, now is the time to take advantage of some of the last warm weekends and enjoy the beauty of the Sonoma Coast or nearby Russian River. Here are four places to stay for a relaxing waterfront weekend: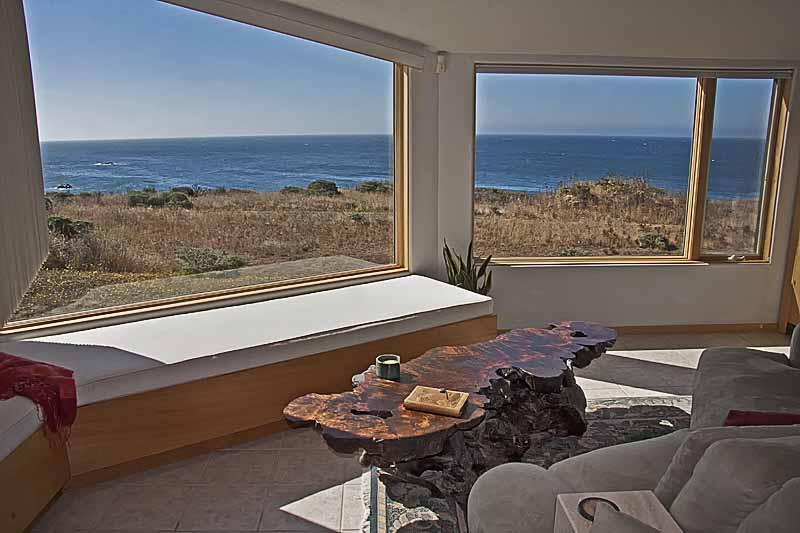 There's an undeniable advantage to having an entire house to yourself, especially if you're going on a vacation with the whole family. Along the Sonoma Coast, there are 'communities' of vacation homes, like Sea Ranch Escape, that give you the freedom to come and go as you please without the worry of shared walls, cleaning service interruptions, or inflexible check-out times. Below is the entry to one of Sea Ranch Escape's featured homes, the Agua Blanca.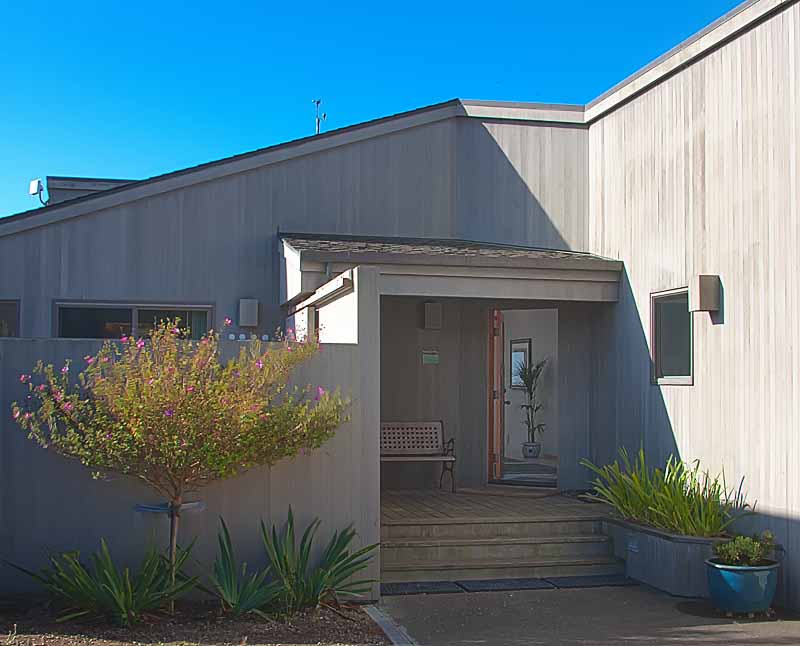 The Agua Blanca is a one level home that allows up to four people to stay comfortably. This is one of several homes available for adults only. When staying at the Agua Blanca, you don't need to worry about packing a book to read. The owners of this home are editors and authors, so there's plenty of interesting books to browse in the library.
Sea Ranch Escape, The Coastal Real Estate Company – Liisberg & Kalinoski, 35590 Verdant View, The Sea Ranch, 95497, (707) 785-2426, searanchescape.com. Agua Blanca: $1,006 for two nights, or $2,766 for seven nights.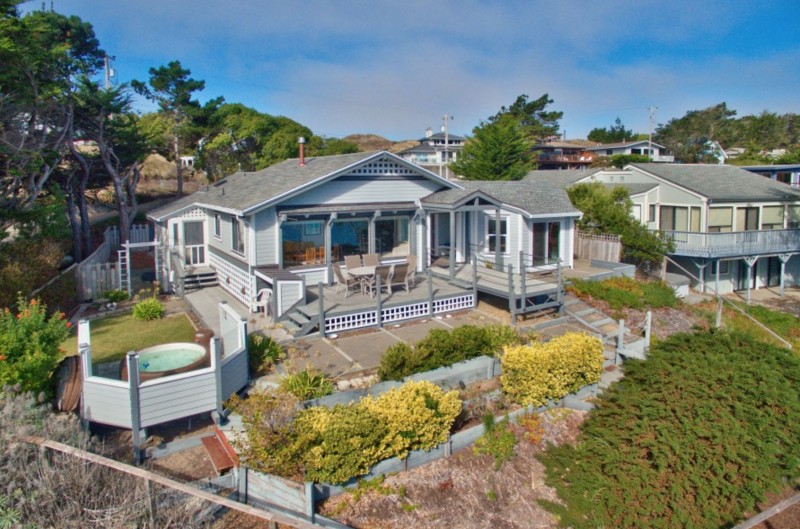 Another vacation home community, Bodega Bay & Beyond has over 50 homes for short-term rental right on the coast, or near the dunes of Salmon Creek. This model is called the Captain's Lookout – a 3 bedroom, 2 bathroom home that sleeps 6 people and has panoramic views of Bodega Bay. Kids are welcome, but pets need to stay home.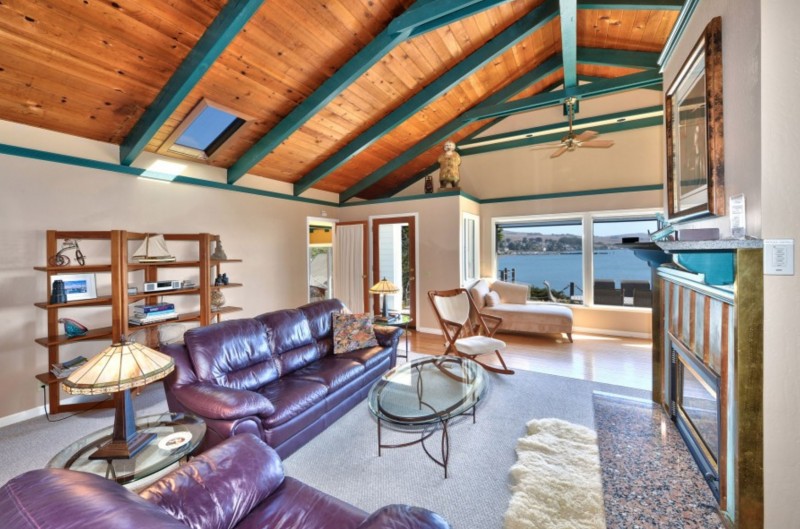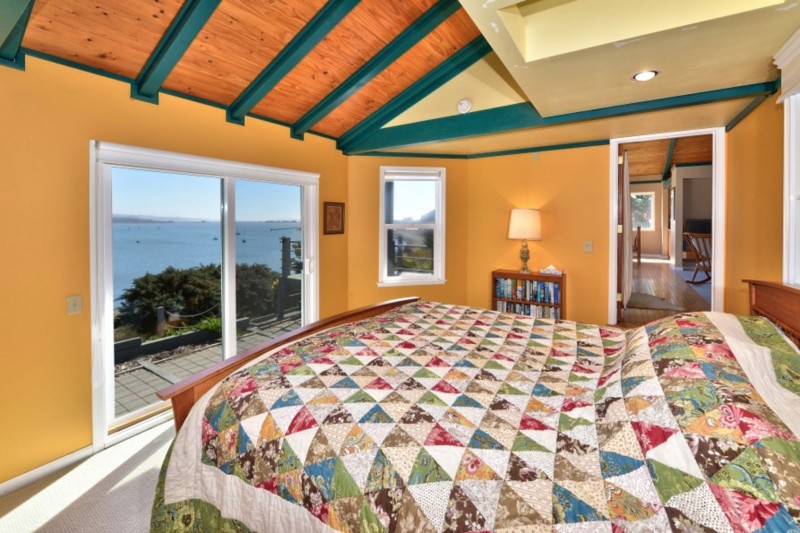 The master bedroom at the Captain's Lookout is spacious and comfortable, with a sliding door leading to a patio where you can enjoy a nice Cabernet while soaking up the sights and sounds of the ocean.
Bodega Bay & Beyond, 575 CA-1, Bodega Bay, 94923, (707) 785-2426, www.sonomacoast.com. Captain's Lookout: two nights are $750, an extra night is $325, a week is $1,900.)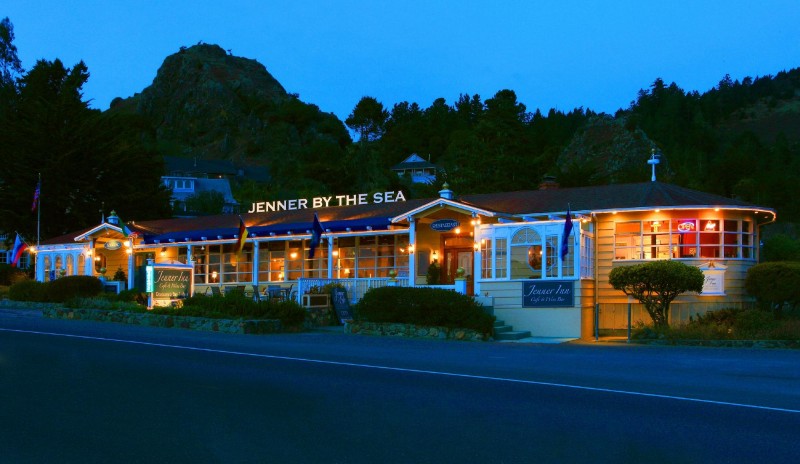 The Jenner Inn is uniquely located where the Russian River meets the Pacific Ocean. With views of the Russian River estuary, this inn is a wildlife lovers dream offering glimpses of eagles, seals, river otters, sea lions, and pelicans. Your vacation here can simply consist of watching the wildlife and taking a leisurely stroll on the beach.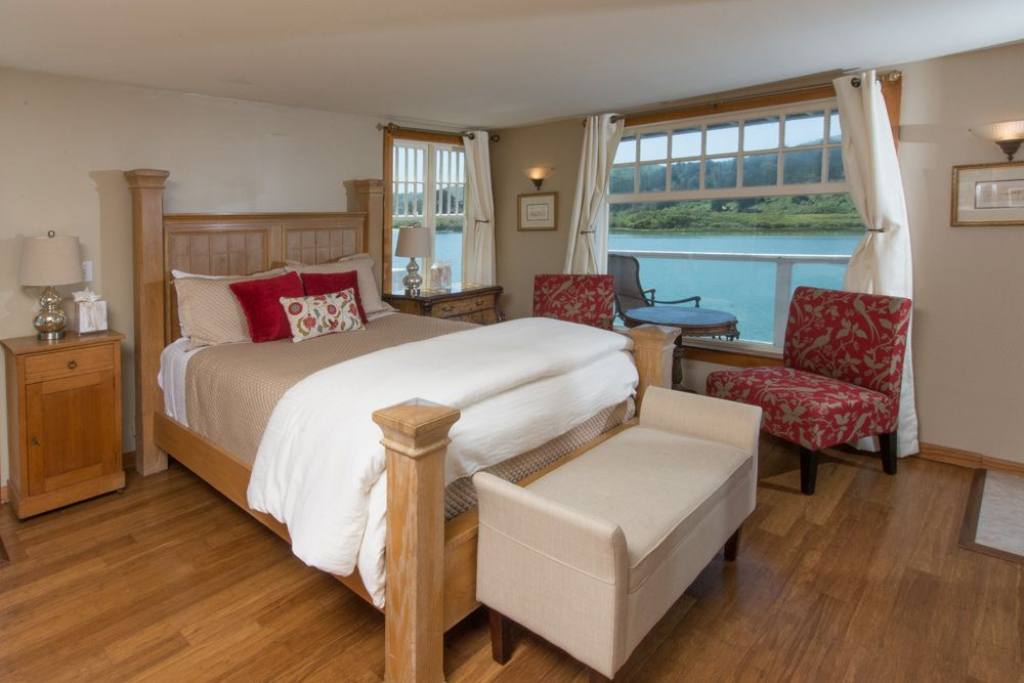 The rooms at The Jenner Inn each have different themes. While some of the rooms may be extra plush, this one – called the Milky Way – prides itself on being comfortable and home-like. Pets aren't allowed, but Fido will forgive you when he sees how relaxed you are when you get back home.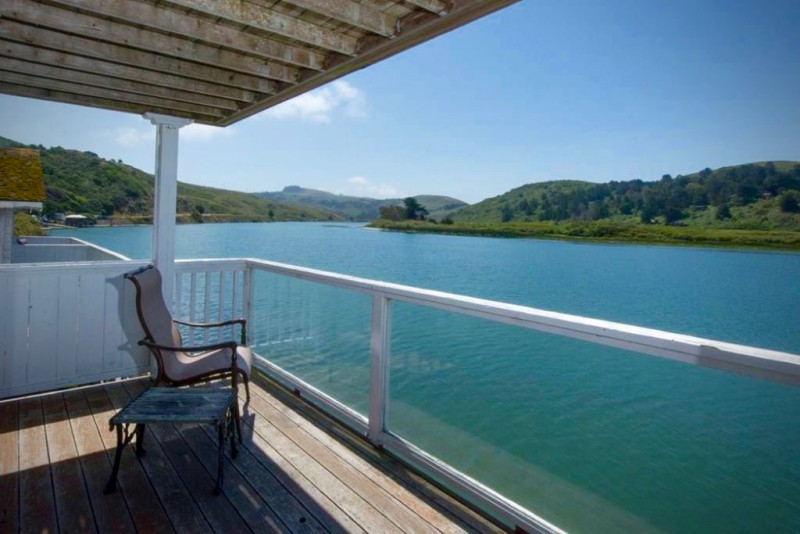 If you'd like to kayak on the Russian River, you couldn't find a better spot to stay. You could also just take a well-deserved day off, relaxing and watching the river flow by.
Jenner Inn, 10400 Coast Route 1, Jenner, 95450, (707) 865-2377, www.jennerinn.com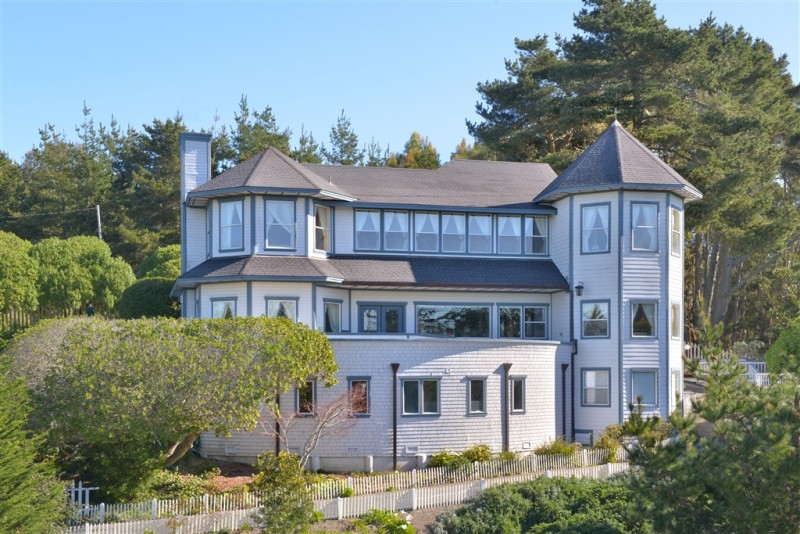 The Bay Hill Mansion Bed & Breakfast is a charming Queen Anne estate, perched at the base of Mt. Roscoe at the north edge of Bodega Bay. Until 2013, this B&B was a private residence. There are only five suites available, so early reservations are advisable if you'd like the opportunity to stay here.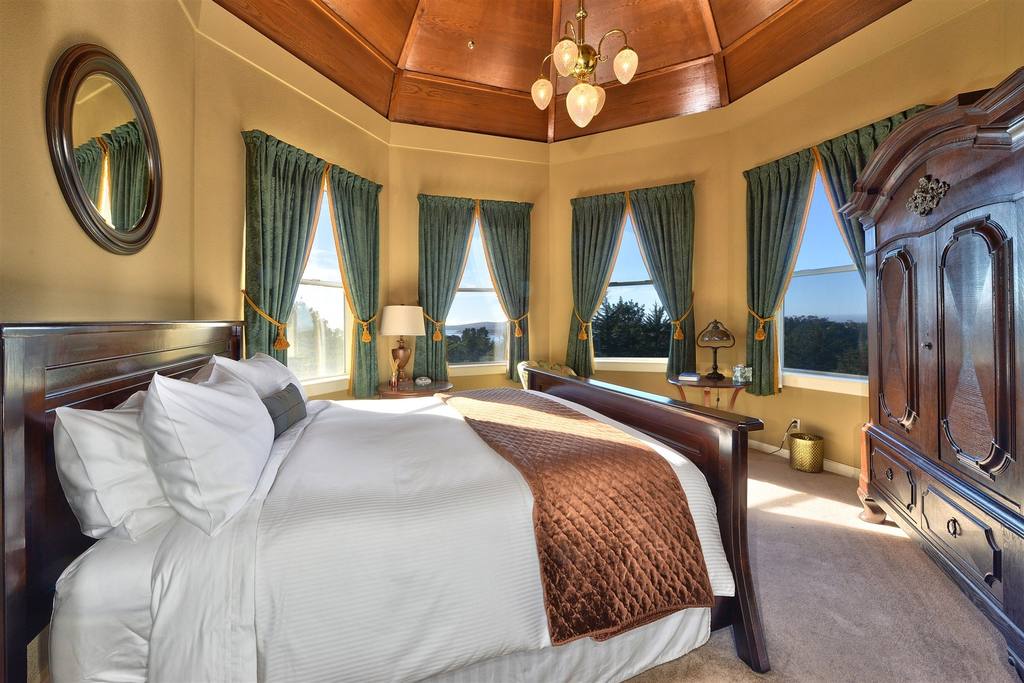 Bay Hill Mansion offers a pampered experience with casual ambiance. The rooms feature classic appointments, such as chandeliers and plush over-sized beds and chairs, as well as original art. A homemade breakfast with fresh and organic ingredients is served daily.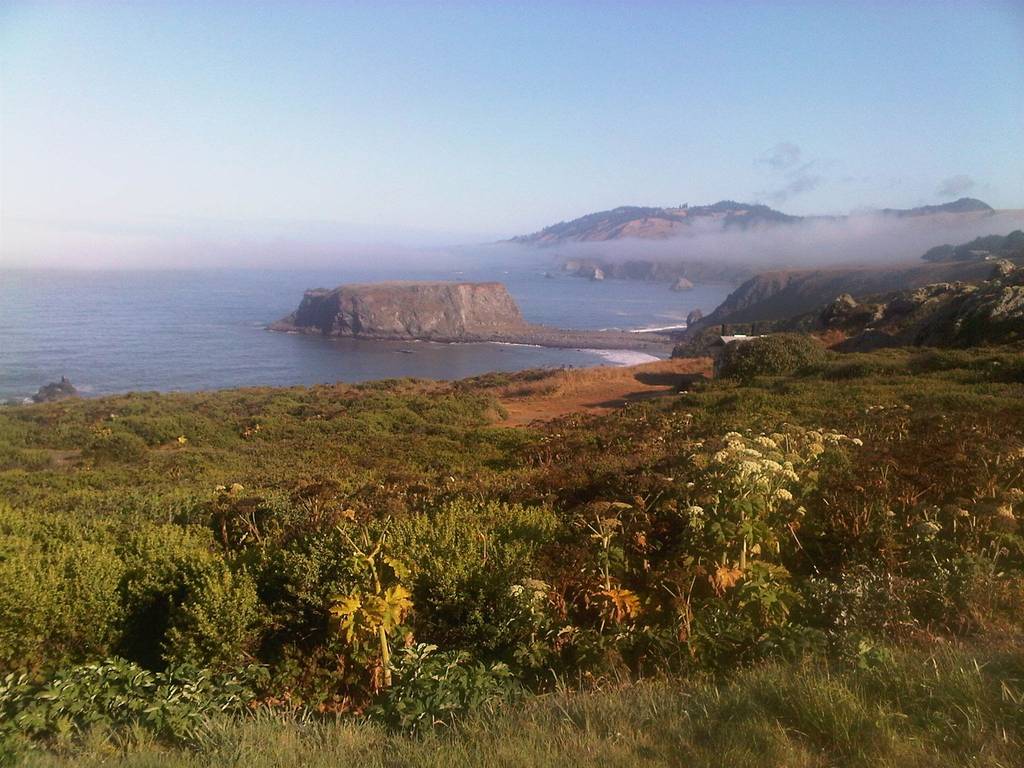 9 miles down the road from Bay Hill Mansion is Goat Rock beach and stunning seaside views. This is the kind of place that lends itself to leisurely strolls or simply decompressing.
Bay Hill Mansion Bed & Breakfast 3919 Bay Hill Road , Bodega Bay, 94923, (877) 468-1588, www.bayhillmansion.com