Occidental is about to get the buzzy, Instagram close-up it has so long deserved, thanks to the Altamont General Store.
This is no trust-funded, smoke-and-mirrors overnight success, however. Jenay and Andzia Hofftin's labor of love was nearly 150 years and five generations in the making.
The wife-and-wife team spent nearly four years rehabbing the town's iconic 1876 hotel, housed in the West County hamlet's oldest building. Hailing from pioneering stock, Jenay's family has been part of the town since the two-story way station was built.
The family also has run a century-long restaurant dynasty. Jenay's mother owns Howard's Station and her grandmother owns the iconic Negri's.
"Now we each have our own restaurant," Jenay said. But rather than competing with family, she's offering up new fare, like soft serve ice cream, grab-and-go meals, an eclectic selection of wines, espresso drinks, Insta-worthy bowls and dolled-up hot dogs.
Nearly sidelined by the pandemic when they opened in March 2020, the couple say they're thankful for a yearlong soft opening that let them evolve slowly.
"COVID allowed us to get our feet underneath us," Jenay said. "This is a very family, grassroots thing. We didn't have a huge financial cushion." Knowing they had to open, however, they pivoted like everyone else, working at a deficit and feeling the squeeze.
With life beginning to return, their store is quietly but quickly becoming a destination-worthy eatery and market serving up wildly creative dishes that appeal to the diversity of West County residents as well as travelers heading to the forest or beach from farther afield.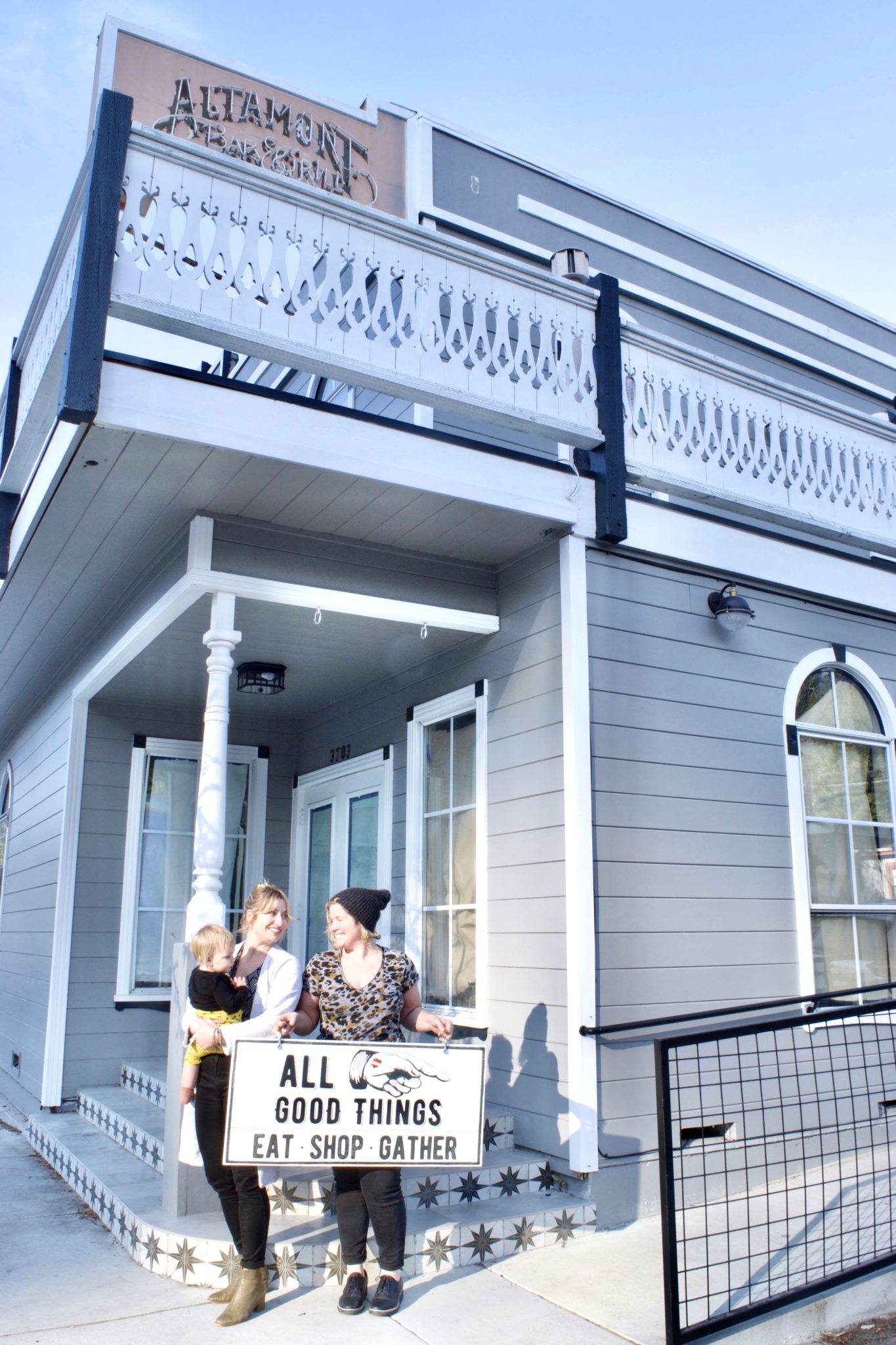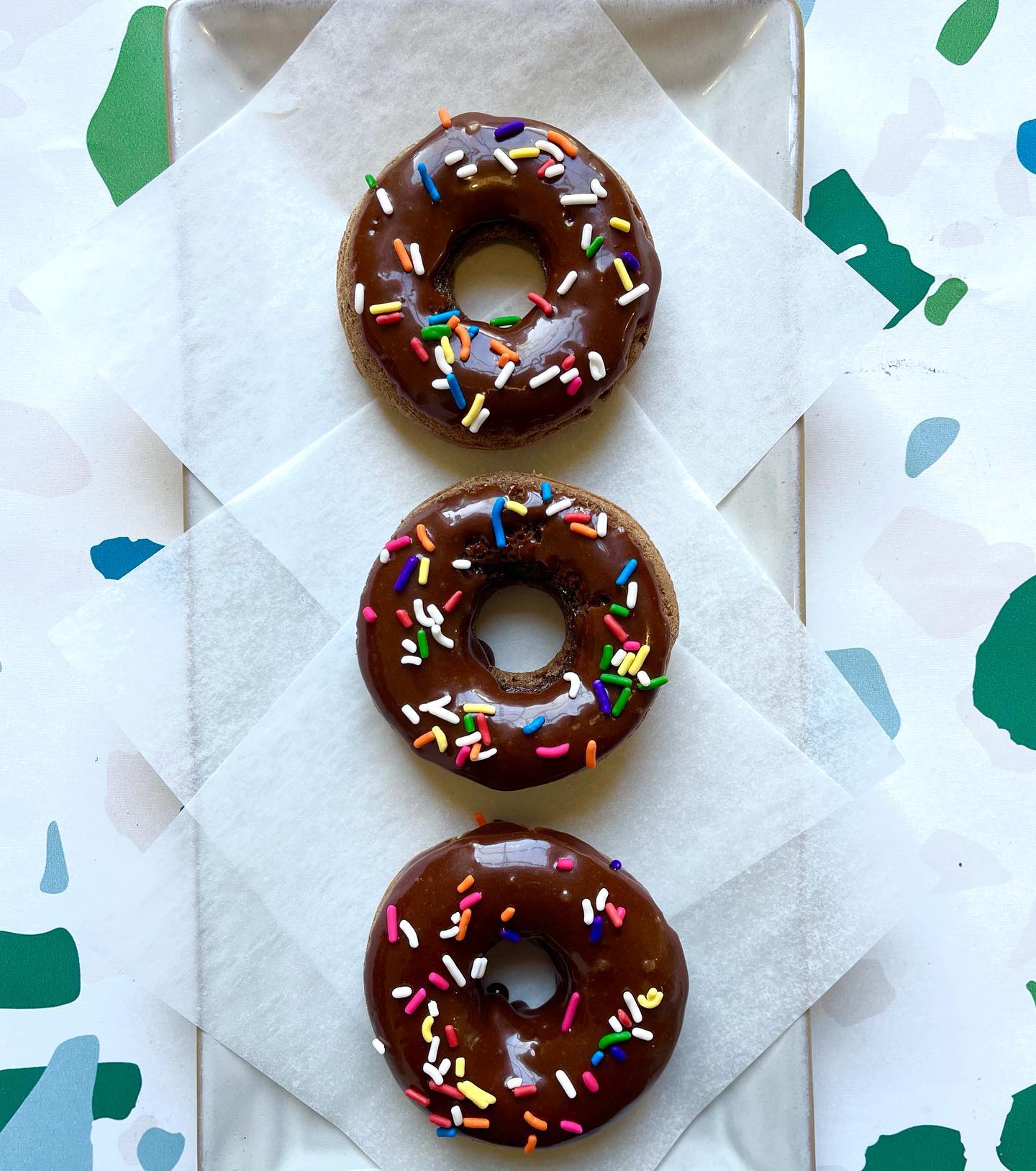 "We want the food to be accessible and approachable," said Andzia, who heads the kitchen. "There are so many kinds of people here — ranching, the commune element, a new wave of city people — and we didn't want to be excluding anyone."
That means plenty of vegan and vegetarian meals along with dishes like forbidden rice with chia and mango or egg salad toast with edible flowers that make foodies salivate. Families can find plenty on the menu, too, even those with picky eaters.
Though Jenay and Andzia collaborate on recipes, Andzia has a special fondness for the kitchen. With a background in fine dining service and a passion for the melting pot of flavors from her native Hawaii, she enjoys layering dishes with what she calls "sneaky vegetables, sneaky pickles and sneaky sauces" that include cleansing herbs from their farm.
"That's our nonofficial official line. The goal is to be nourishing with as much that is healthy as possible. It's about starting from the ground up. And it's about how you feel after you eat," Andzia said.
The two describe themselves as serial entrepreneurs. Jenay founded Lotus Feed, a yoga retreat on her family's 108-acre farm. With Andzia, she later expanded it to include epic communal meals at an 80-foot-long table. Jenay also has a yoga studio above the marketplace called Anjenaya Yoga Studio. They also have a 2-year-old daughter and are expecting a new baby in July.
Their hope, after the pandemic, is to have not just a restaurant but a community hub as well.
"Slowly, slowly it's coming into vision," Jenay said. "We want this to be a place where you can get a glass of wine, a meal, a salad and just hang."
Best Bets:
Boho Bowl, $15.50: It's rare that I find a vegan bowl as thoughtfully composed as this. What sets it apart is the mix of textures, flavors and spices. There are calming lentils and rice, earthy sprouts, aromatic curry-spiced cauliflower, sour beets and kraut, piquant arugula and (should you choose to add it) cool and creamy crème fraîche.
Egg Salad Toast, $9: Whine if you will about fancy toast, but like fried chicken and pizza, it's comforting. Creamy egg salad is so anachronistic, but we're finding it on more and more menus as a nod to simpler days of picnics with family and friends. This version gets a boost with pickled mustard seeds, salty capers and arugula. The Swiss cheese seems an unnecessary addition to this perfect open-face sandwich, and I'd advise leaving it off.
Bodega Rancho Salad, $13.50: There is a special place in my heart for restaurants that can put together a big, fat salad with brilliantly curated ingredients layering fresh flavors on top of flavors. This is one of those spots. Carrots, pickled red onions, Rancho Gordo beans, roasted sweet potatoes and Little Gem salad greens are topped with an herbed ranch dressing that will make you wonder what you ever saw in Hidden Valley.
Beef Hot Dog, $10: There's no shame in dressing up a dog here. Pickled green mango, kraut, mustard seeds, spicy ketchup, yuzu aioli and crispy shallots on a brioche bun turn my usual hot dog aversion into a craving. If you're a traditionalist (or a child), they'll dress it down to a simple dog with ketchup. Or mustard. Or whatever.
Rotisserie Chicken, $9.99/$16.95: The gals call this their labor of love, brined chicken with a spice rub. You'll find it in several of their prepared dishes, including the chicken salad, chicken melt and roti chicken bowl, but if you want a straight-up bird, make sure to call ahead.
Straus Soft Serve, $3.95/$6.95: Chocolate, vanilla or swirl, this is the crème de la crème of soft serve. Daily toppings change up, but the shrub drizzle is what we're talking about.
And the rest
What's so much fun about Altamont is the discovery of everything that isn't on the regular menu. A large display case of bakery goods changes daily — from muffins to vanilla Rice Crispy treats and freshly baked bread to (don't be jealous) pineapple bread pudding with crème Anglaise that brought me to my knees. Pastry chef Desiree Blanc recently has taken over sweets duty, and we hear mochi doughnuts are on the way.
Nearly every dish is either gluten-free or can be made so with breads from Mama Mel's Bread in Petaluma.
Drinks: Coffee and espresso, nitro cold-brewed milkshakes, small-production wines from around the world, super cool beer and all sorts of other drinks — alcoholic and not — you're dying to try.
Plus, Jenay said the building was so big, they needed help to sustain it. So, they created a marketplace concept with local makers selling their one-of-a-kind wares including from pottery maker Clay Folk, florist Studio Choo and Angeline Apparel, with more artisans to come.
Altamont General Store is at 3703 Main St., Occidental, 707-874-6053, altamontgeneralstore.com. Open 9 a.m. to 6 p.m. Thursday through Sunday.
Subscribe to Our Newsletters!