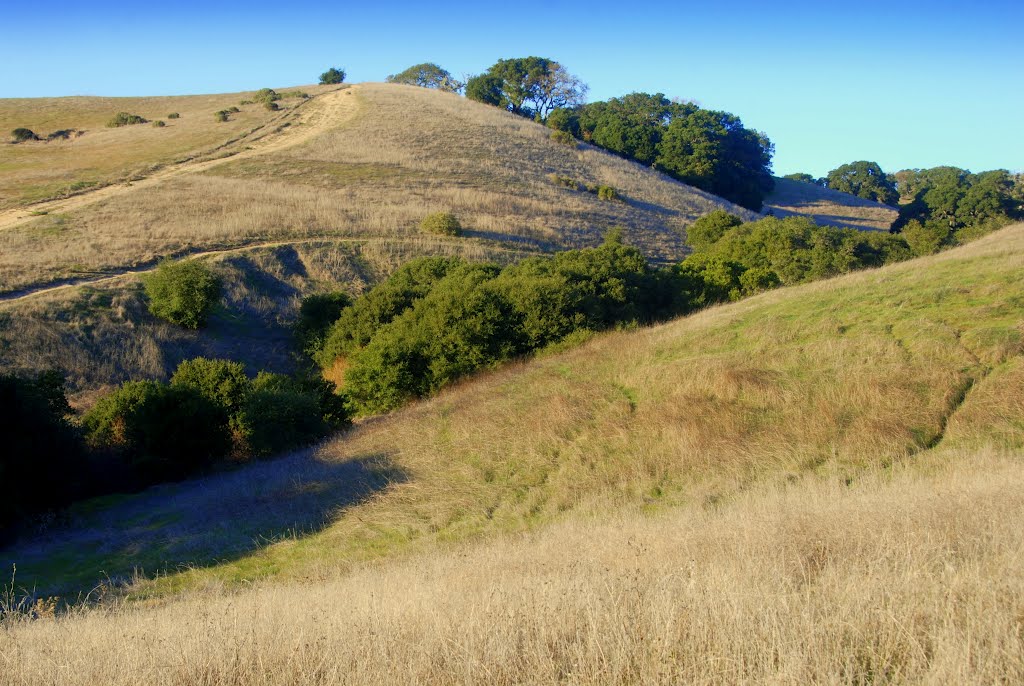 Helen Putnam Regional Park is located in the Petaluma countryside two miles southwest of downtown. The 216-acre park lies across rolling open meadows punctuated by mature oak savannah.
The park also includes a shaded picnic area, playground, and a fishing pond. Hiking, biking and equestrian trails wind through the hills, with panoramic vistas of southern Sonoma County and northern Marin County. Eight well-marked trails wind through the park. This route follows the park's perimeter and visits Fish Pond. Dogs are permitted on leash, no longer than 6 feet. License required.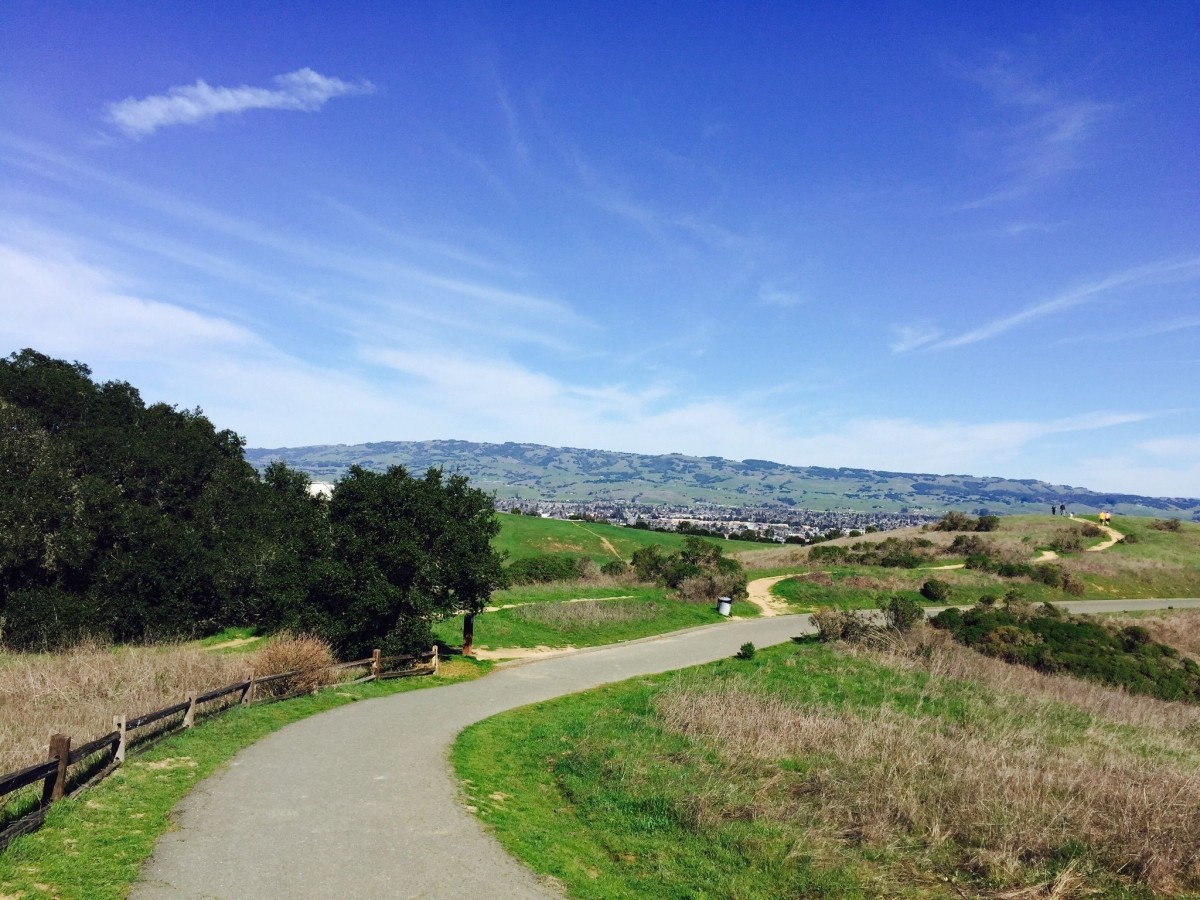 To the Trailhead
411 Chileno Valley Road, Petaluma
38.212608, -122.664466
From Highway 101 in Petaluma, exit on Washington Street. Drive one mile southwest to Petaluma Boulevard. Turn left and go one block to Western Avenue. Turn right and continue 1.8 miles to Chileno Valley Road. Turn left and drive 0.8 miles to the posted park entrance. Turn left into the parking lot. A parking fee is required.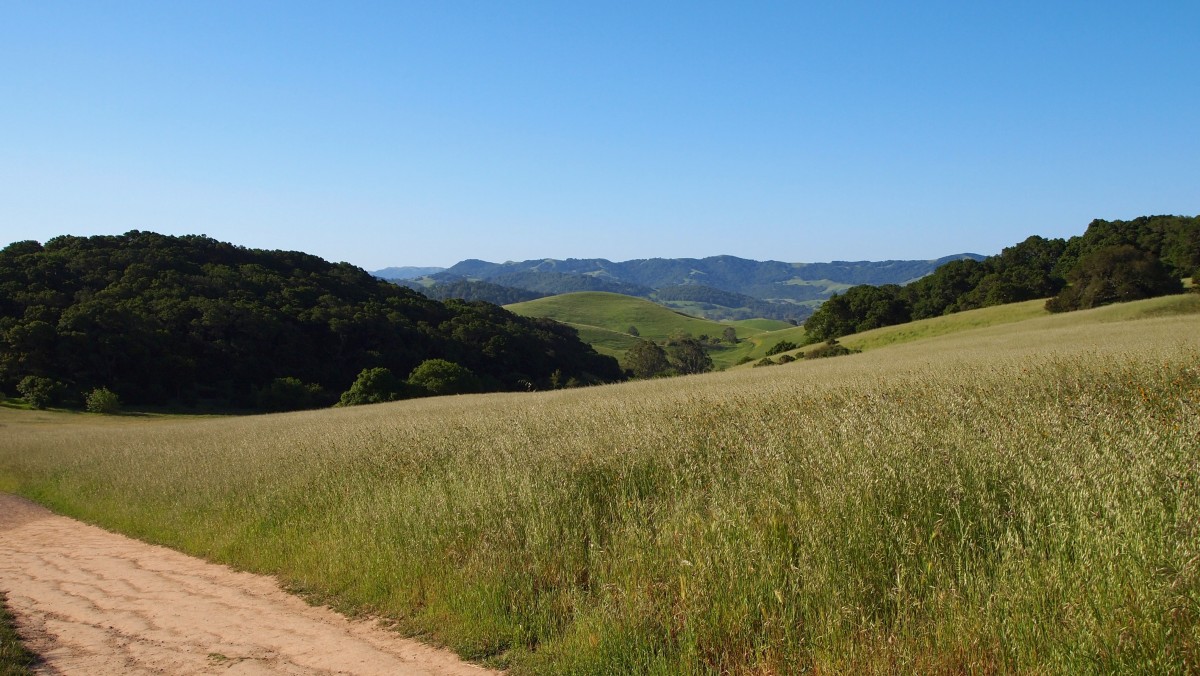 The Hike
From the far end of the parking lot, bear left by the map kiosk on the Arroyo Trail. Walk 0.1 mile to a junction. Go to the left on the Panorama Trail and climb the grassy hill. At the ridge is an overlook of the rolling pastureland with pockets of oaks. A bench sits next to a sprawling, majestic coast live oak. Top the slope to a junction with the Pomo Trail at 0.4 miles. Bear left, staying on the Panorama Trail, and descend on the gentle slope.
Head uphill to the oak grove and horse pasture at the west park boundary. Continue on the upper ridge east, and bear left on the Pomo Trail. Descend into a shaded oak woodland and follow the ridge. Loop right to a posted fork at 0.9 miles. Bear left on the Fillaree Trail.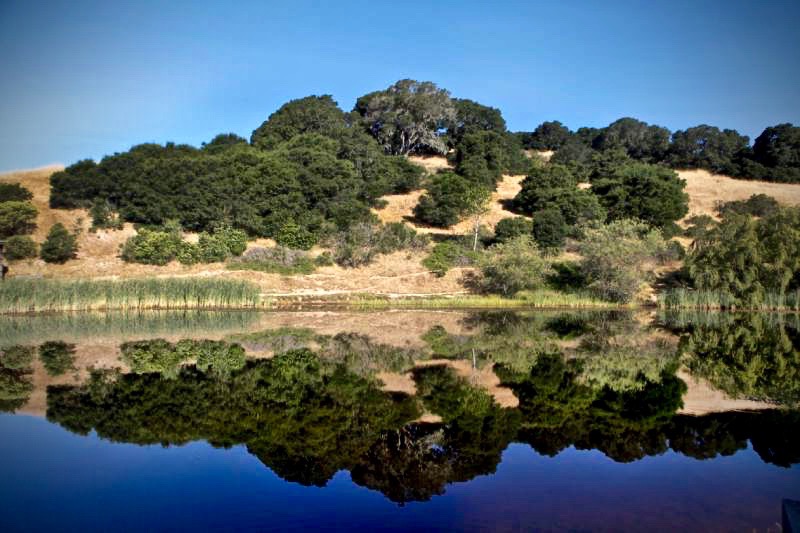 Meander through the oaks to a T-junction with the paved Ridge Trail at 1.3 miles, located at an overlook of Petaluma, the Chileno Valley, and the coastal hills.
Take the right fork up the gentle grade, passing the Pomo Trail on the right and the South Loop Trail on the left. (The loop trail leads to a 500-foot vista point.) Sheltered by hills on three sides, begin descending.
Walk parallel to a small seasonal creek to Fish Pond at 1.9 miles.
Curve around the east shore of the oval pond to a junction. Leave the paved Ridge Trail, and veer right along the south end of the pond to the water tank. Go to the left on the Ridge Trail and traverse the hillside. Pass the Savannah Trail on the right, returning to the parking lot.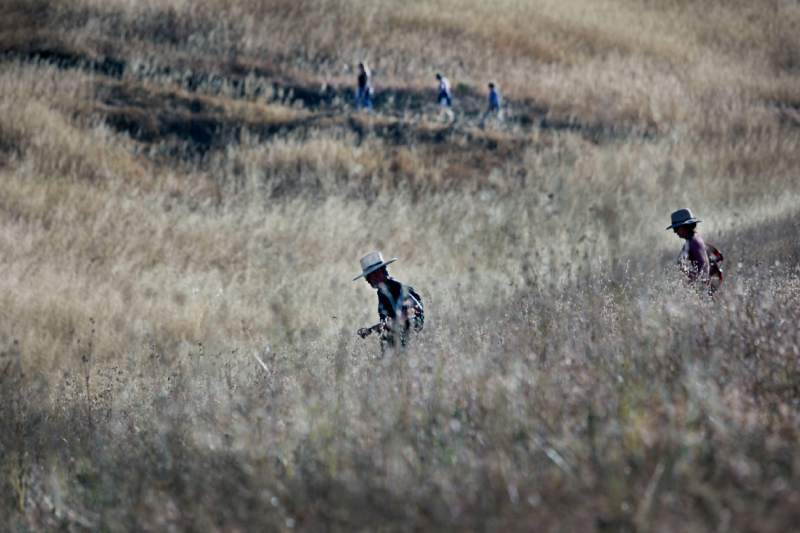 Subscribe to Our Newsletters!