Fans of modern architecture have something to swoon over in a recently listed Calistoga estate overlooking Knights Valley. The property's 3,100-square-foot main home is located at 2,200 feet above sea level and features three bedrooms, three-and-a-half baths, sleek design features and modern amenities throughout.
An 800-square-foot guest house echoes the aesthetic of the main residence and a recently constructed 2.5-mile of hiking trail allows the homeowner to experience the property to its fullest. The estate is listed for $3,995,000.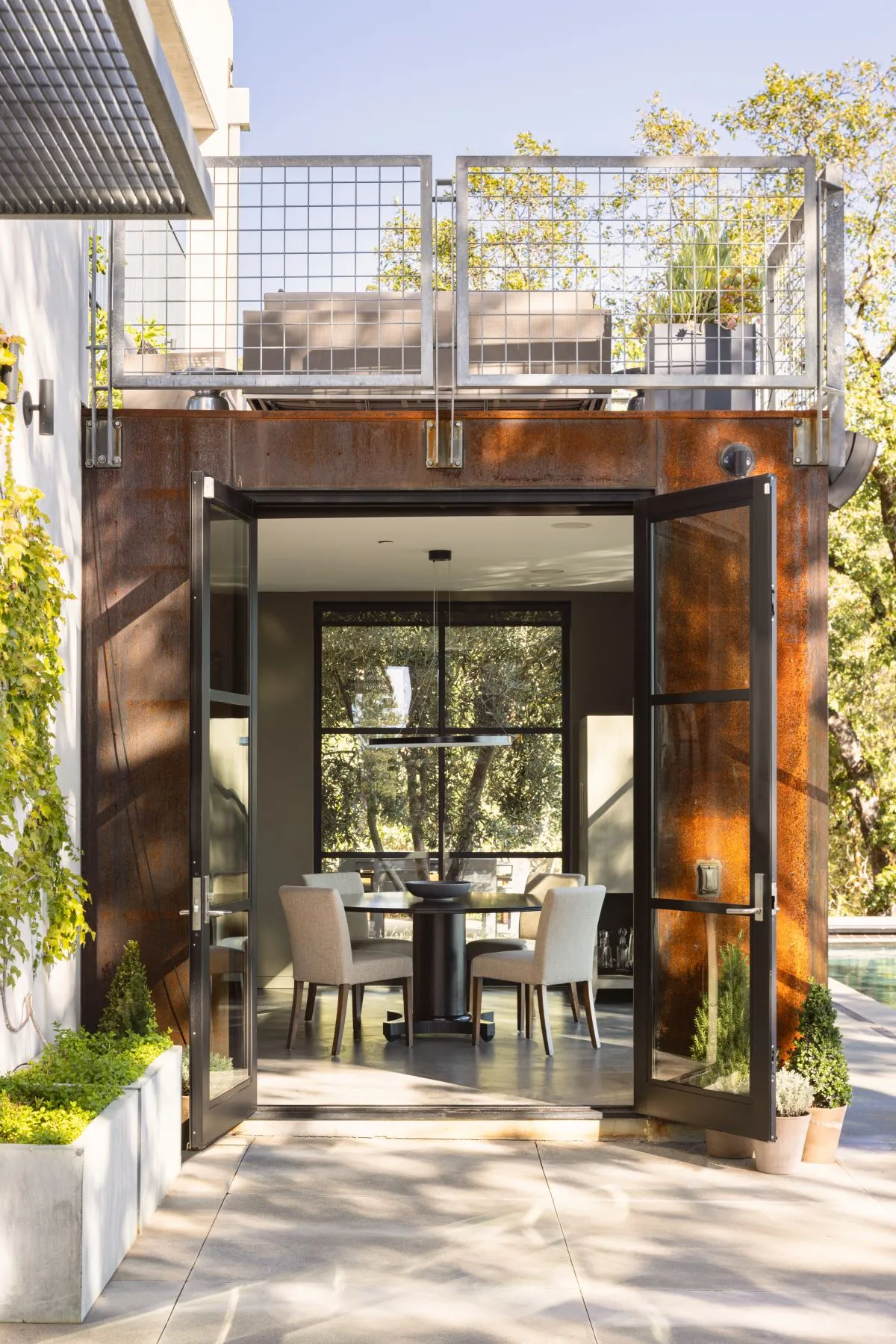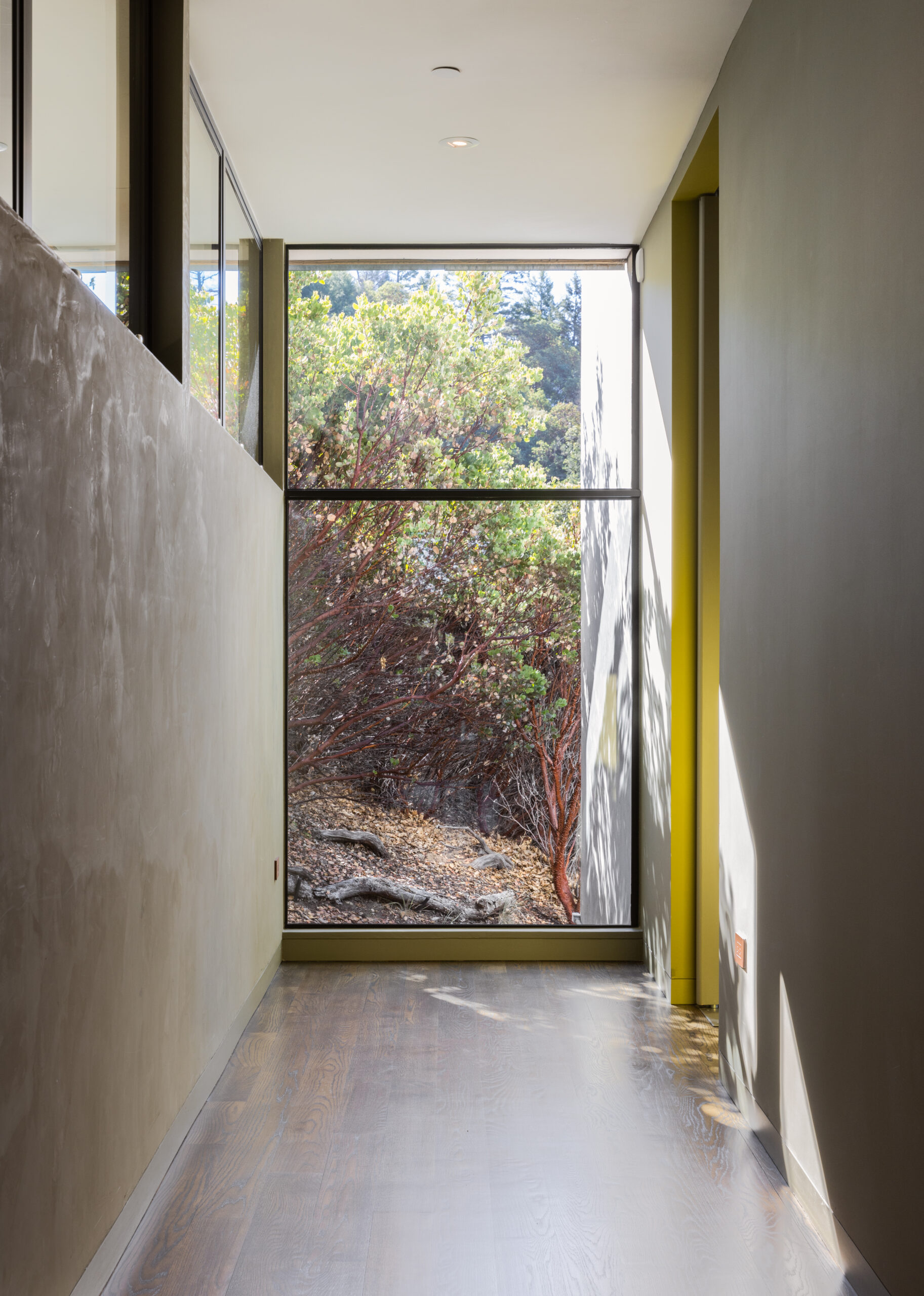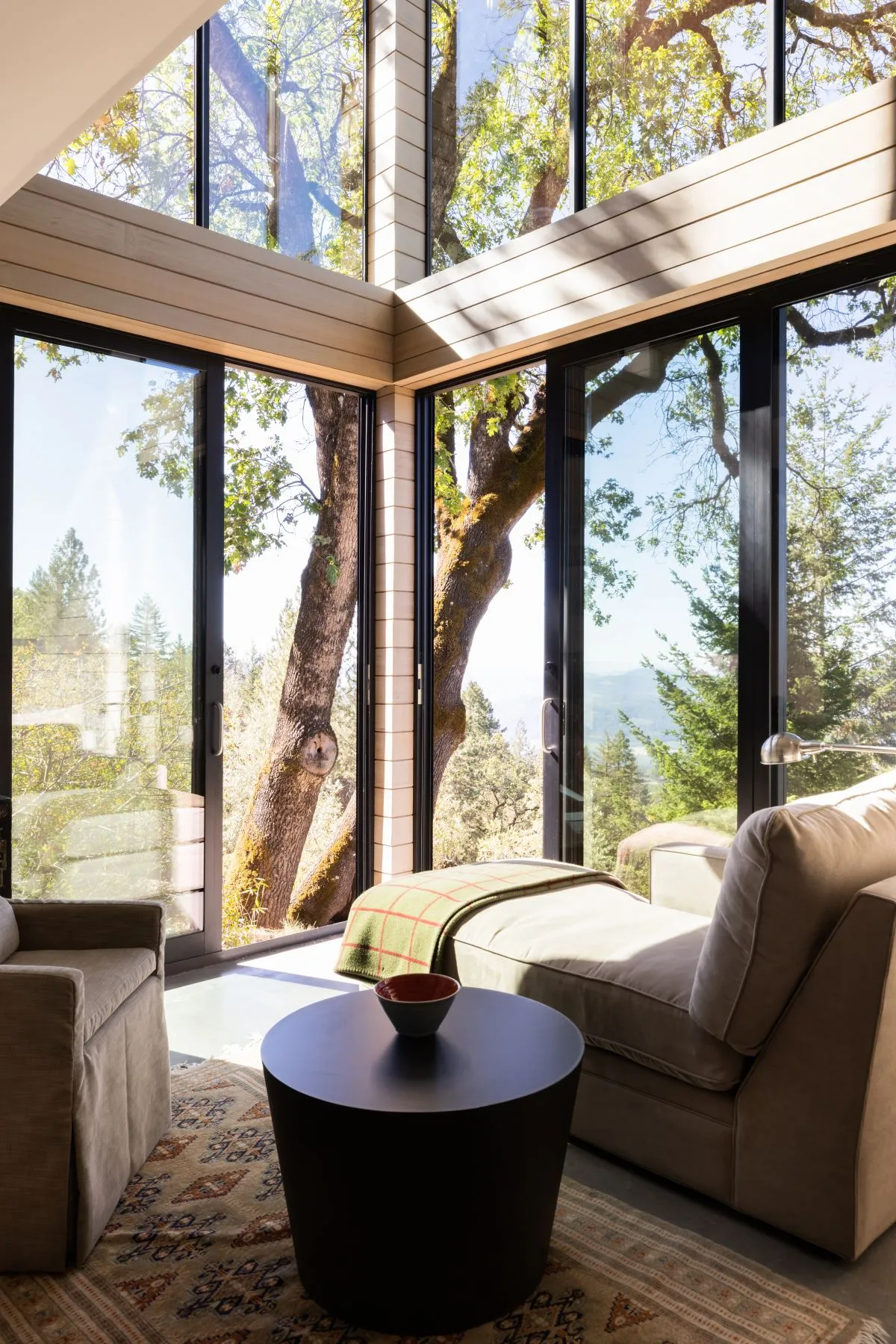 Steel-framed floor-to-ceiling windows take full advantage of dramatic views from every room. The interior palette veers from "modern white" and goes into deep but peaceful hues: honey-stained wood paneling and paint in shades of greens and grays that blend with the woodsy surroundings.
An open plan layout offers the kind of spacious feel many homebuyers are now craving. A black-bottomed lap pool with a simple concrete surround blends with the surrounding landscape like a naturally occurring pond — if ponds were perfectly rectangle-shaped.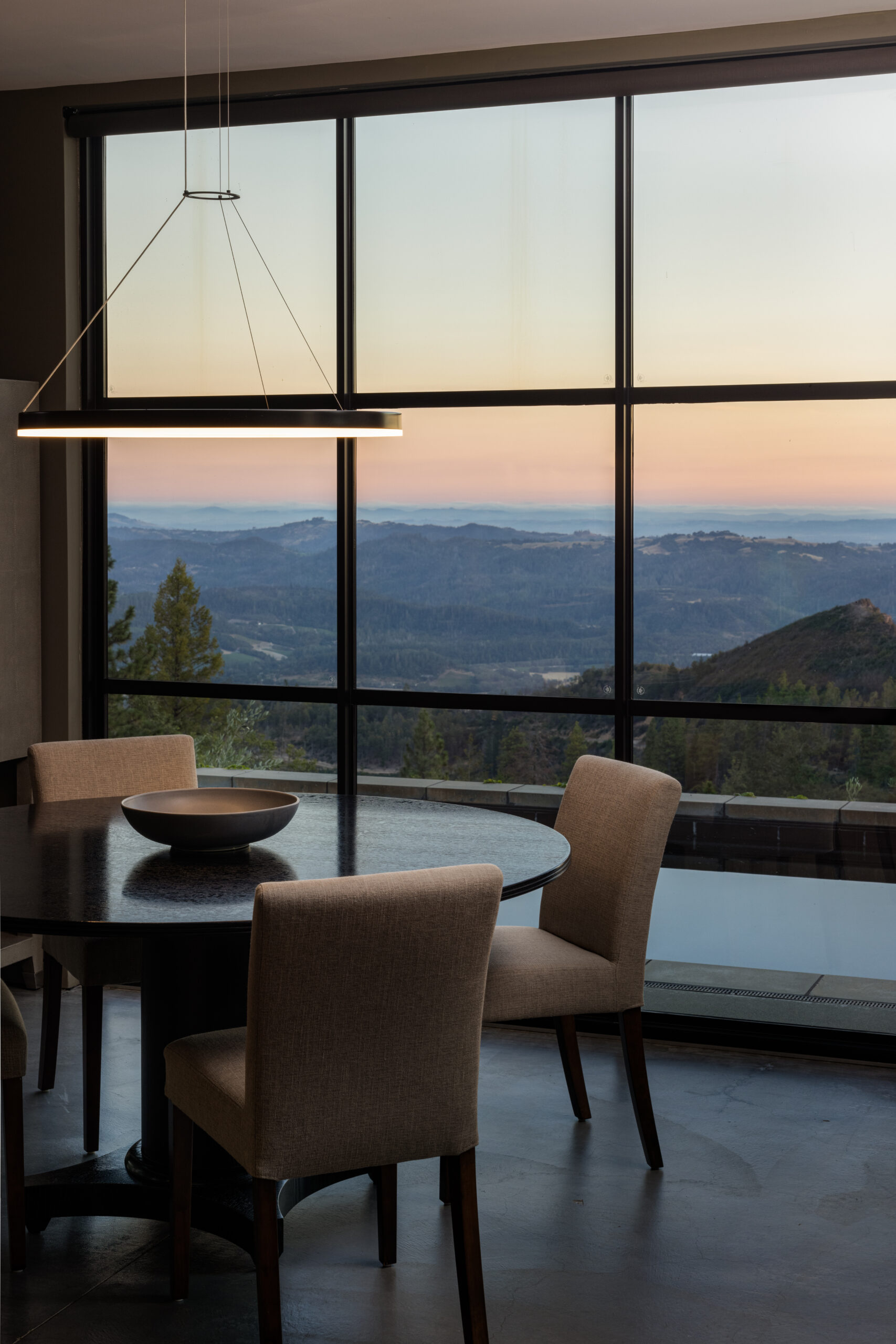 The home is constructed of concrete with spots of Cor-Ten steel siding, which develops a ruddy patina. This gives the building Wabi Sabi design characteristics, wherein transience is embraced and weathered imperfections are prized as authentic and, therefore, beautiful.
Click through the above gallery for a peek at the property.
For more information, contact Bob Pennypacker, Sotheby's International Realty, 707-799-6032, bobpennypacker.com, sothebysrealty.com, or Eric Ziedrich, 707-495-0118, ericziedrich.com