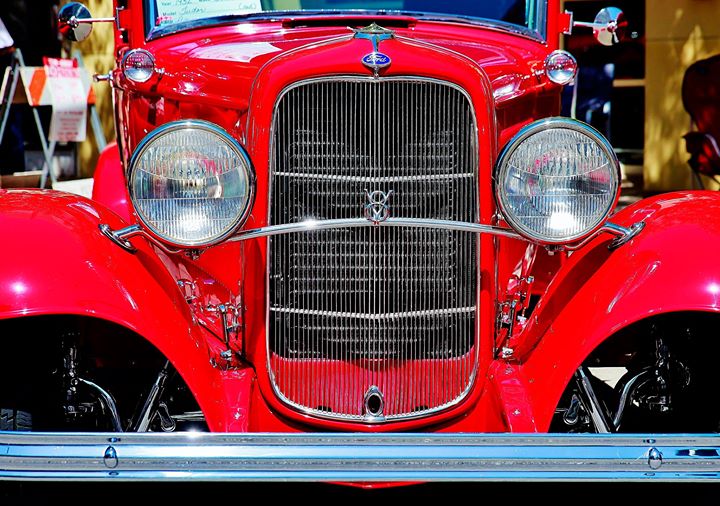 Hotrods and Screamin' Machines, Floats and Food Trucks, Bands, Horses and Bikes… The Luther Burbank Rose Parade, The Amgen Tour, Salute to American Graffiti, Off the Grid Food Truck Fleet, and so much more! It's a busy weekend in Sonoma County! 
---
FRIDAY, May 20
Salute to 'American Graffiti':  'Cruise-in' and kickoff social, 4-8 p.m. May 20, Petaluma Plaza and Plaza North shopping centers. Free. Cruise and Festivities on Saturday, May 21. 762-3394, americangraffiti.net. (Friday and Saturday)
Sonoma Bach Choir: Fifty-member 'Voices and Pipes: Tongues of Fire' concert, 8 p.m. May 20, Schroeder Hall, Green Music Center, Rohnert Park. $15-$25. (877) 914-2224, sonomabach.org.
Los Lonely Boys: Texas rock-blues-soul-country trio of musician brothers, 8 p.m. May 20, Uptown Theatre, Napa. $40-$50. 259-0123, uptowntheatrenapa.com.
Tommy Castro and The Painkillers: Classic rock, blues and soul, 8 p.m. May 20, HopMonk Tavern, Sebastopol. $20. 829-7300, hopmonk-sebastopol.ticketfly.com.
Anderson Valley Pinot Noir Festival: Winemakers, pinot and barbecue, 5-8 p.m. May 20, Pennyroyal Farm, Boonville. $50, sold out. Festival continues through Sunday, May 22. 895-9463, avwines.com.
Guarneri Jazz Quartet: Jazz in the Neighborhood concert series, 7 p.m. May 20, Copperfield's Books, Santa Rosa. Free. 578-8938, copperfieldsbooks.com.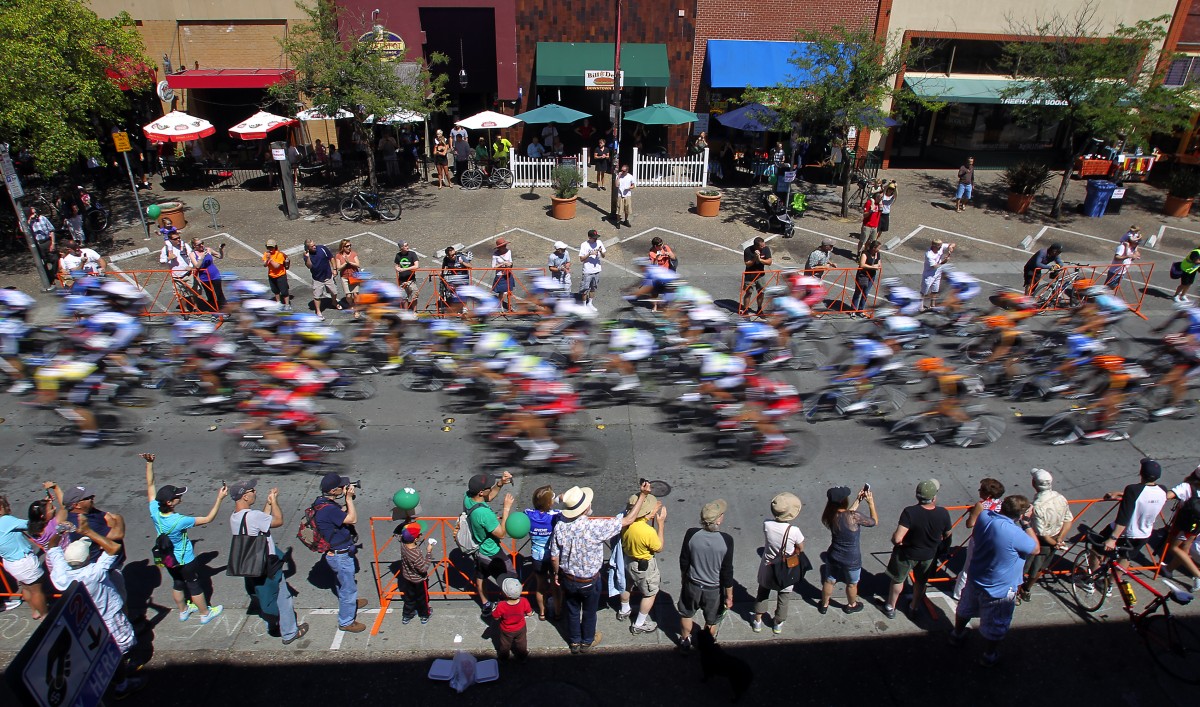 SATURDAY, May 21
Amgen Tour: Men's and women's cycling road races and Lifestyle Festival with live music and entertainment, 9 a.m.-4:30 p.m. May 21, downtown Santa Rosa. Free. tourrosa.com.
Luther Burbank Rose Parade: Floats, bands, horses and units march from Sonoma Avenue and E Street, 12:15 p.m. May 21, downtown Santa Rosa. Free. 542-7673, roseparadefestival.com.
Andre Nickatina: Hip-hop/rap artist (formerly Dre Dog), plus Husalah, 8 p.m. May 21, Phoenix Theater, Petaluma. $25. 762-3565, thephoenixtheater.com.
Fête de la Fleur: Wine tasting in the gardens blooming with spring flowers, 11 a.m.-3 p.m. May 21, Chateau St. Jean Winery, Kenwood. Free admission, food and wine for purchase. 257-5784, chateaustjean.com.
VOENA: 'Voices of Broadway' youth choir, 7 p.m. May 21, Napa Valley Performing Arts Center at Lincoln Theater, Yountville. $25. 944-9900, lincolntheater.com.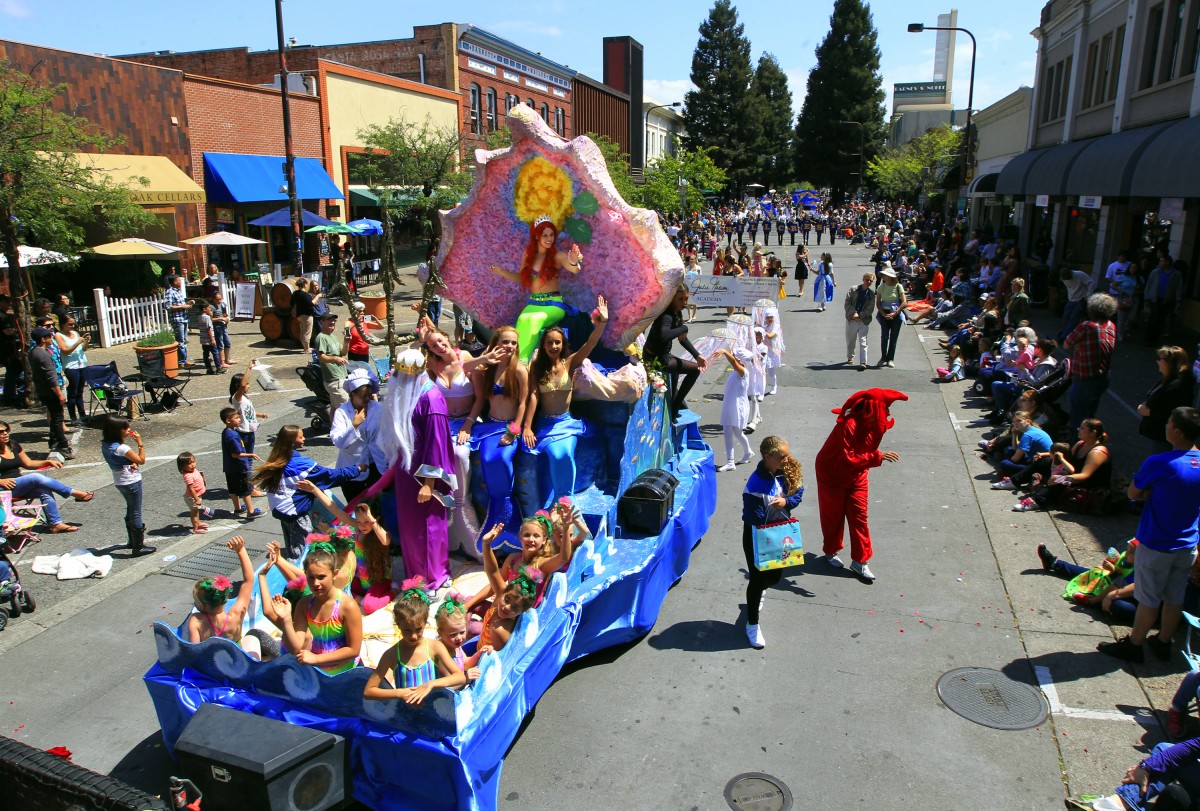 SUNDAY, May 22
Off the Grid in Santa Rosa: SF's wildly-popular Off the Grid street food round up — a conglomeration of food trucks, food tents, drink vendors and live music — is coming to Santa Rosa's Coddingtown Mall  (corner of Guerneville Road and Cleveland Avenue) beginning Sunday, May 22 and every Sunday thereafter from 11a.m. to 3p.m. http://offthegrid.com
Santa Rosa Symphonic Chorus: Mozart's 'Requiem,' 3 p.m. May 22, Glaser Center, Santa Rosa. $15. 527-4999, ext. 9228, santarosasymphonicchorus.com.
'Double Take' Gala: First-birthday celebration and fundraiser for the Museums of Sonoma County, 5 p.m. May 22, Vintners Inn, Santa Rosa. $200. 579-1500, sonomacountymuseum.org.
Wavy Gravy's 80th Birthday: The Woodstock legend is throwing a party to raise funds for Seva Foundation's global sight restoration programs and has big names slated to entertain the masses, 2-10 p.m. May 22, Sonoma Mountain Village Event Center, Rohnert Park. $20-$150. seva.org.
Leon Russell and Lee Gallagher & The Hallelujah: Music legend plus up-and-coming Bay Area band, 8:30 p.m. May 22, Mystic Theatre, Petaluma. $36-$41. 765-2121, mystictheatre.com.
Guy Gavriel Kay: 'Children of Earth and Sky' author at Brave New Worlds series, 2 p.m. May 22, Copperfield's Books, Petaluma. Free. 762-0563, copperfieldsbooks.com.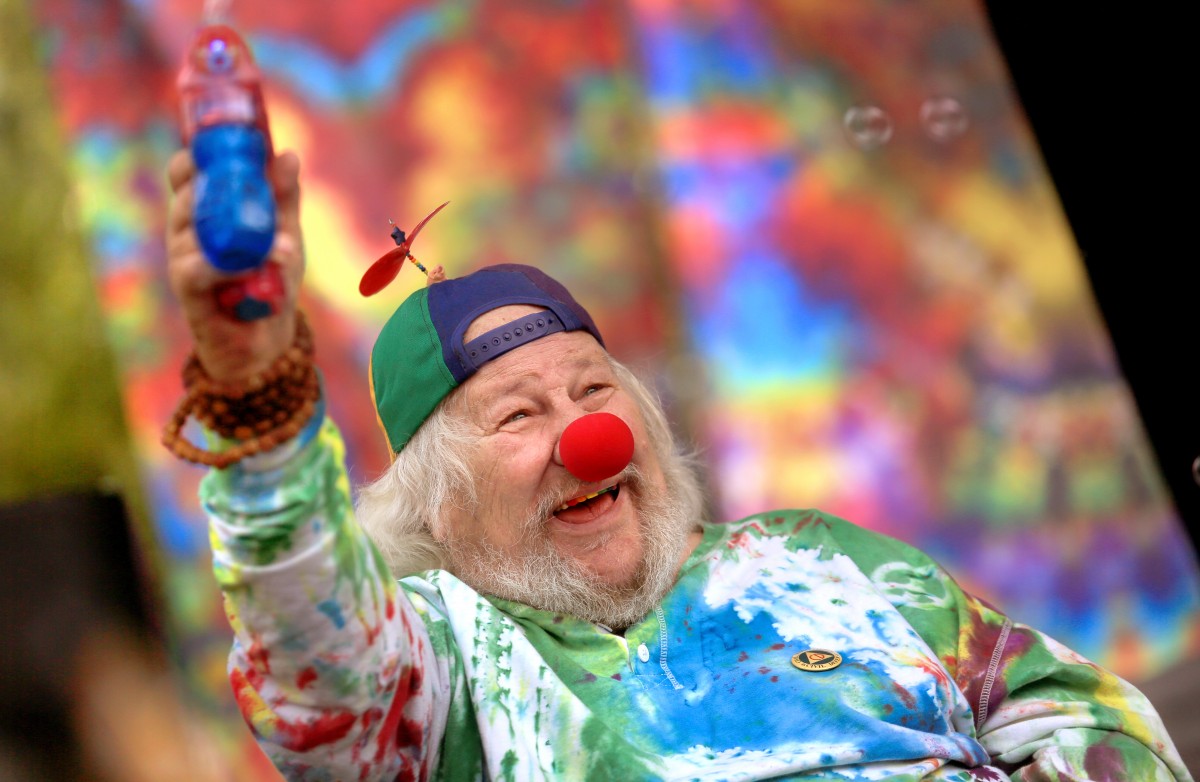 Subscribe to Our Newsletters!