Rainy spring days are perfect for trying new recipes, organizing or simply curling up with a cup of tea and a good book. Spring in Sonoma also means outdoor adventures, regardless of the weather. Amy Schaus has some ideas for whatever spring brings.
FEED YOUR FACE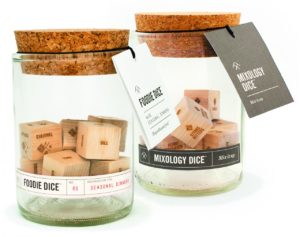 Mixin' It Up
Tired of asking what's for dinner? Ready to wow friends with a new cocktail? Foodie Dice and Mixology Dice, created by Santa Rosa sisters Liz and Sarah Downey under the Two Tumbleweeds brand, lend a hand. Throw these clever cubes for thousands of combinations for easy-to-cook, seasonal meals, including vegetarian options. Packaged in a tumbler made from reclaimed wine bottles, the Mixology set promises more than 1 million combinations for making artisan cocktails. Who doesn't want to try a blackberry sage tequila smash?
$38, Made Local Marketplace, 529 Fourth St., Santa Rosa, 707-583-7667, madelocalmarketplace.com
One-Bowl Wonder
Leftovers will look even better in a hand-painted ceramic bowl by Yokohama Studio. From freezer to fridge to microwave, these incredible bowls can handle it all. Available in four sizes and lots of patterns, they're even safe in the dishwasher.
$7.95-$14.95, Sign of the Bear Kitchenware Cookware, 435 First St. W., Sonoma, 707-996-3722, visit on Facebook.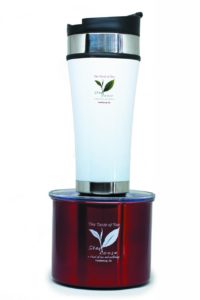 Tea Time
Portable and functional, the Planetary Design Tea Tumbler infuser mug is a hit with college students and business folks alike. Made from double-walled stainless steel to keep tea nice and toasty, the mug uses a French press-style plunger to brew loose tea.
$24.95, The Taste of Tea, 109 North St., Healdsburg, 707-431-1995, thetasteoftea.com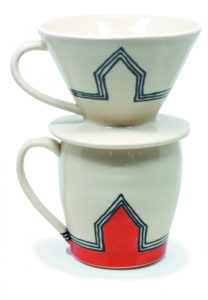 Coffee Talk
Designed for java lovers with patience, this Toast Ceramics pour-over coffee cup is made by an artist who believes that everyday items should be durable and look great on the countertop. Adored by coffee enthusiasts, the pour-over method delivers a clean, simple brew.
$65, LittleFour Handmade Goods & Studio, The Barlow, 120 Morris St., Suite 100, Sebastopol, 707-861-9886, littlefourstore.com
INDOOR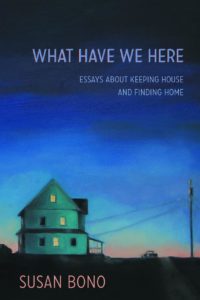 Home, Sweet Home
When the flurry of spring cleaning is done, relax and reflect with Petaluma author Susan Bono's debut book, "What We Have Here: Essays About Keeping House and Finding Home," which celebrate all aspects of everyday life. A former editor, her writing includes friends, family, and the homes she's lived in and dreamt of, including the one she's called home since 1981.
$15, Copperfield's Books, locations in Healdsburg, Petaluma, Santa Rosa and Sebastopol, copperfieldsbooks.com.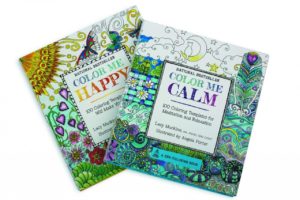 Mindful or Mindless?
Created by a licensed art therapist and a professional artist, "Color Me Calm" and "Color Me Happy" coloring books have more than 100 templates designed to promote relaxation and contentment. Organized in sections including nature, music, art and architecture, these Zen books will provide hours of creative bliss.
$16.99, Village Art Supply, 715 Hahman Drive, Santa Rosa, 707-575-4501, villageartsupply.com
Busy Hands, Happy Minds
Show your local love with these embroidery kits. Filled with everything you need to stitch a miniature masterpiece, the designs include San Francisco's Golden Gate Bridge and the Palace of Fine Arts.
$20.50, Cast Away and Folk, 100 Fourth St., Santa Rosa, 707-546-9276, castawayandfolk.com
Spring Green
Bring some green indoors with these ceramic wall pockets. Designed to hold succulents, air plants and fresh flowers, these modern containers mount easily yet look equally nice sitting on a shelf or kitchen window. They're available in several sizes and can be grouped or hung alone.
$52 for the large size, The Silo, 624 McClelland Dr., Windsor, 707-657-7837, siloamericanmade.com
OUTDOOR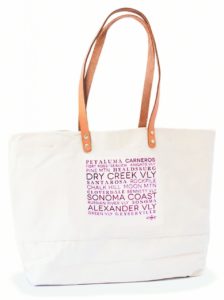 In the Bag
Be ready for a spontaneous picnic with this sturdy canvas bag from Olive and Poppy, complete with an interior pocket for a bottle of wine. Designed in Sonoma, it sports the names of local appellations, printed in real Cabernet Sauvignon ink. It's just waiting for a spring adventure.
$76, Talullah, 333 B Healdsburg Ave., Healdsburg, 707-473-9277, shoptiques.com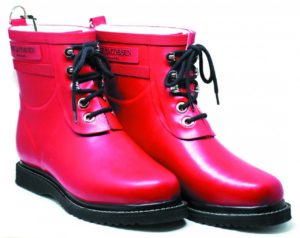 A Real Kick
These boots were made for talking! Not just practical, these lace-up short boots for women from Ilse Jacobsen are so stylish, they demand to be worn rain and shine. Made of natural rubber and lined with cozy cotton, these are an instant classic.
$189.95, G's General Store, 19 W. Napa St, Sonoma, 707-933-8082, visit on Facebook.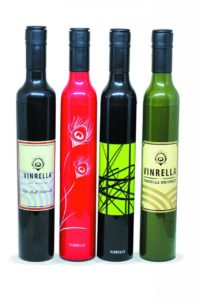 Maxwell Smart Umbrella
Slip this Vinrella "wine bottle" into your bag and you'll be ready for spring rain. The bottle is actually a case that holds an umbrella. Simply pop the top and the brolly inside is ready for opening. Turn heads and protect your own from showers.
$22, Atrellis Flower & Gift Shop, 816 McClellan Drive, Windsor, 707-837-8080, atrellis.com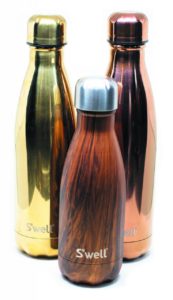 Drink Deep
Stay hydrated at work and on the road with these reusable bottles from S'well, which epitomize form meeting function. Large enough to hold ice cubes yet small enough to fit in a car cup holder, they're available in fun finishes and colors. Made of the highest-grade stainless steel, the bottles keep beverages cold for 12 hours or warm all day long.
$25-$45, Tamarind, The Barlow, 180 Morris St., No. 170, Sebastopol, 707-861-9513, shoptamarind.com