The names of fall chiles are as colorful as the chiles themselves: Lemon Drop, Satan's Kiss, Trinidad Scorpion, Carolina Reaper. Cinderella gets its name from its squat, pumpkin-like shape, and the Lunchbox is sweet and mild enough for a child's lunch.
All chiles start out green; some stay green to maturity. Others take on an array of fall colors as they ripen, from pale yellow to orange, red, purple, even chocolate. Chile season in Sonoma continues until the first frost, usually sometime in November in most areas of the county. Some farmers anticipate this moment, pulling plants and hanging them in a cool barn, where they can be harvested for a few more weeks.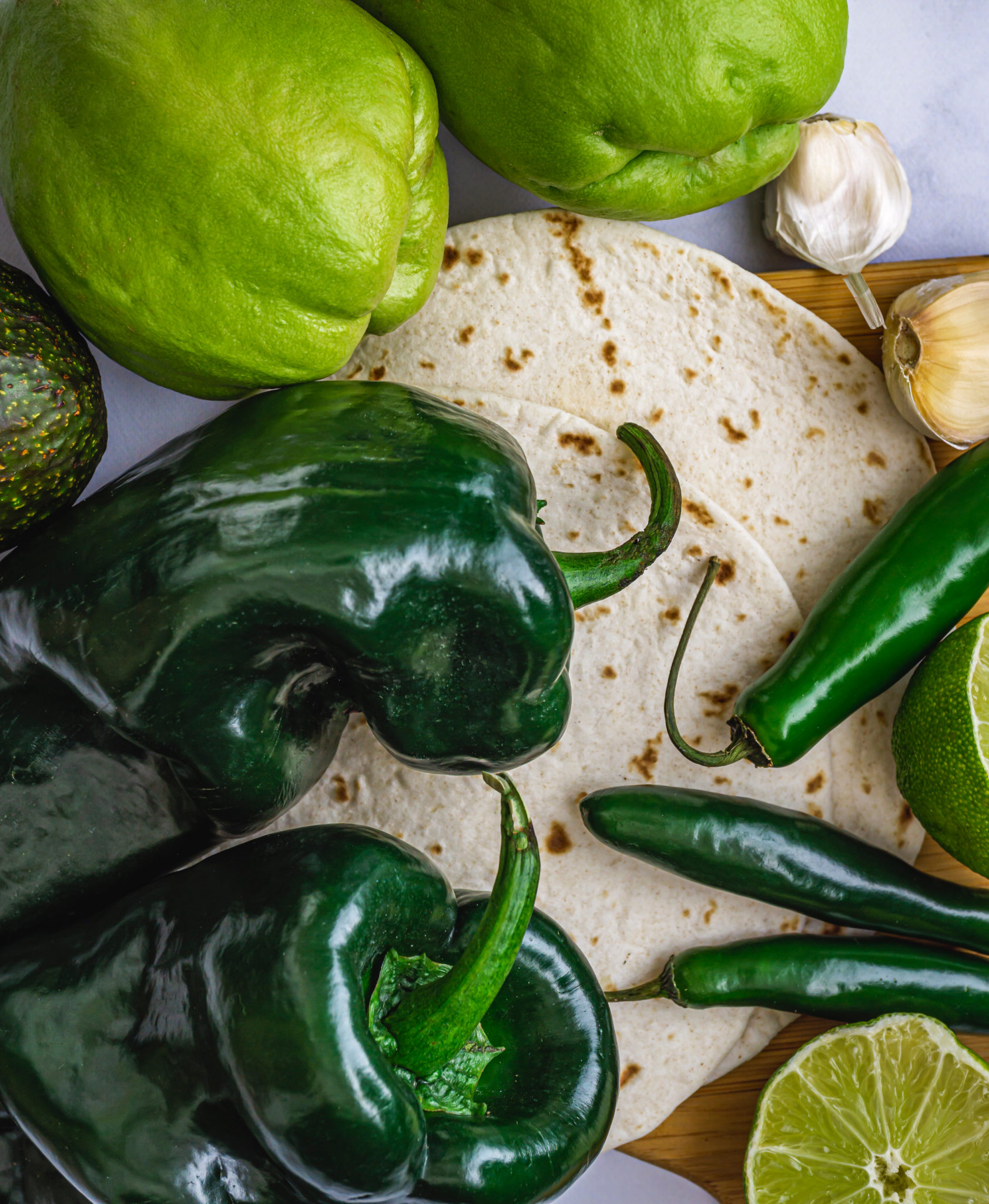 Stuffed Poblanos with Corn Salsa
Serves 4
• 8 poblano chiles
• 4 to 6 ounces Vella Mezzo Secco, Bellwether Carmody, Matos St. George, or similar cheese, sliced
For corn salsa
• 1 large ear of fresh corn
• 2 tablespoons minced red onion
• 1 small serrano chile, minced
• 2 tablespoons olive oil
• 1 tablespoon lime juice
• 2 tablespoons chopped cilantro
• salt to taste
For serving
• 8 corn tortillas, hot but not crisp
• 1 lime, cut in wedges 
First, make the corn salsa. Cut the kernels off of a large ear of fresh corn, and place in a small bowl. Toss the kernels with the remaining ingredients and a couple pinches of salt. Adjust salt and lime juice to taste.
Using tongs, sear the chiles over a high flame or very hot burner, turning as their skins take on color and loosen. Set aside, cover, and let cool. When cool, preheat the oven to 350 degrees, then use your fingers to peel off the charred skins of the chiles as completely as possible. Cut off the stem ends and pull out the seed cores. Divide the cheese between the chiles and insert into the cavity. Put the stuffed peppers on a lightly oiled baking sheet, set on the middle rack of the oven, and cook until the cheese is melted, about 6 to 7 minutes.
Remove the chiles from the oven. Top with corn salsa, and enjoy hot with corn tortillas and lime wedges.
Subscribe to Our Newsletters!