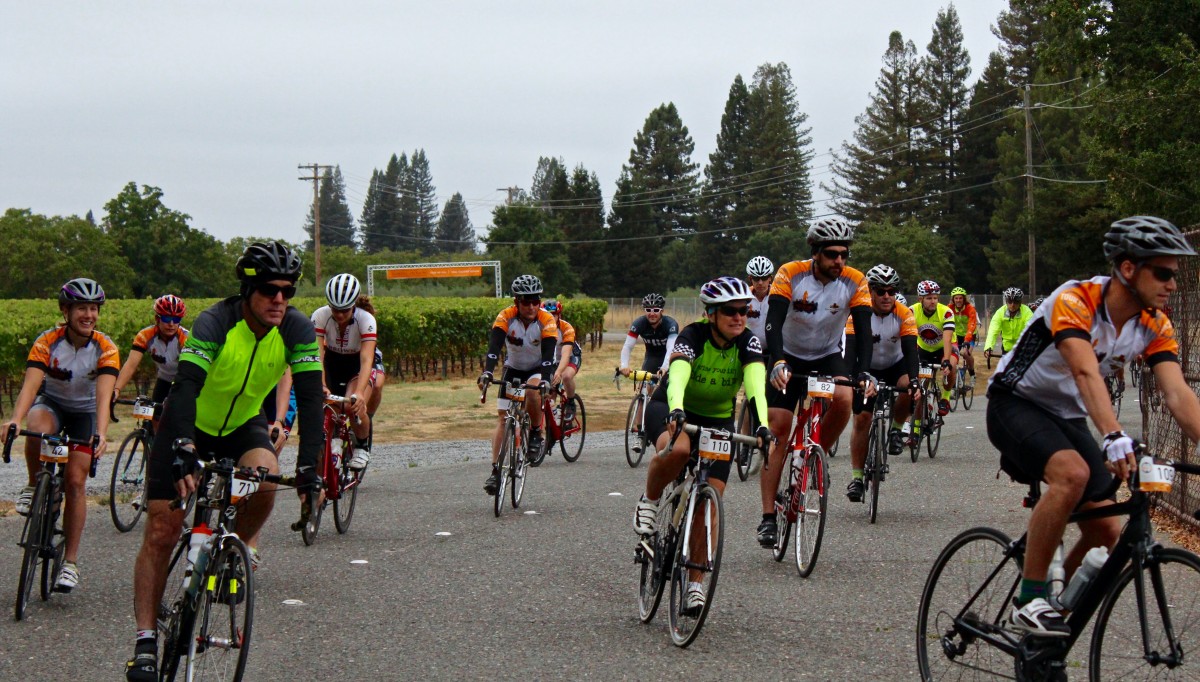 650 cyclists took to Sonoma Country backroads last Saturday for the final Wine Country stretch of the Tour de Fox, a charity ride in support of Parkinson's research.
Riding on roads flanked by vineyards, via Guerneville, Dry Creek Valley and Shiloh Ranch Regional Park, local tour participants and donors raised $580,000 (and counting) to benefit the Michael J. Fox Foundation. Ten percent of the proceeds will go to GOALS Foundation, which supports special needs children and adults through soccer.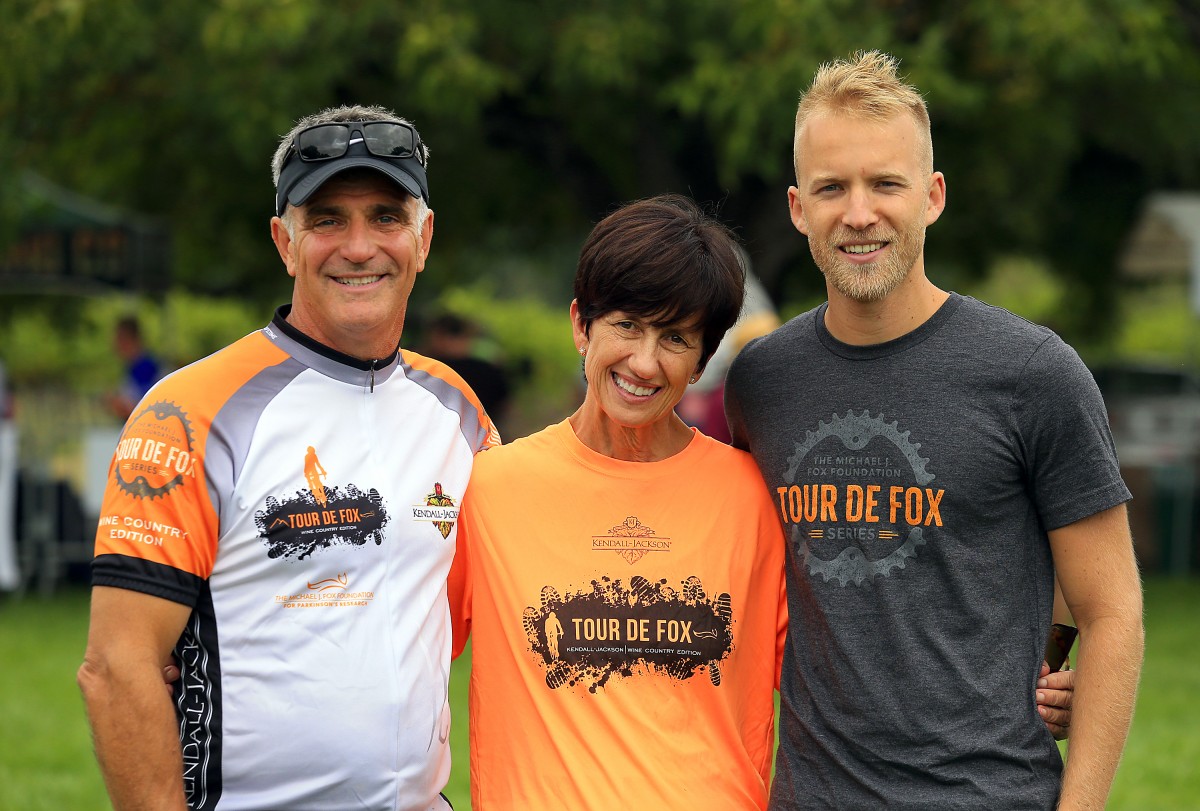 The Tour de Fox was launched in the summer of 2015 by Sam Fox, an extreme athlete (no relation to Michael J. Fox), in honor of his mother who has lived with Parkinson's for 15 years.
The inaugural tour covered a 14,000 mile route from Maine to Vancouver (8,000 miles were biked by Sam Fox), passed through all 48 contiguous states, and ascended their highest peaks. The tour raised $2.5 million in support of Parkinson's research, and included a Wine Country chapter organized by Rick Tigner, president of Santa Rosa-based Jackson Family Wines. Mr. Tigner's wife, Wendy, was diagnosed with Parkinson's in 2006.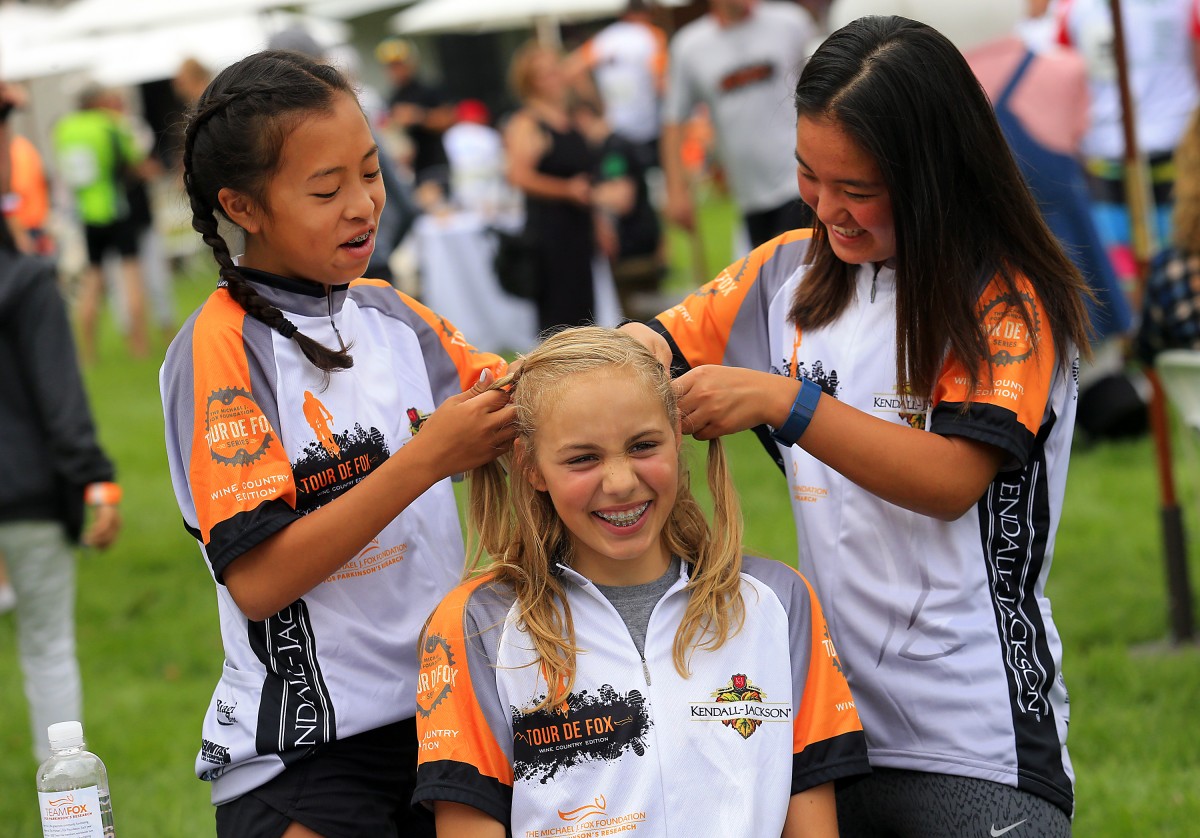 After the success of last year's race, Mr. Tigner brought the event back to Sonoma County in 2016. This year's 73-mile Wine Country race (also available in shorter 51, 31.5 and 10-mile options) ended with a Finish Line Festival at Kendall-Jackson Wine Estate & Gardens. Mr. Tigner was the top fundraiser, raising $98,645. Team "Chowdogs," led by energy executive Richard Chow, raised $31,135. A 2017 tour is in the works, with another Sonoma County event tentatively planned.
For more information or to make a donation, visit: tourdefox.michaeljfox.org/winecountry