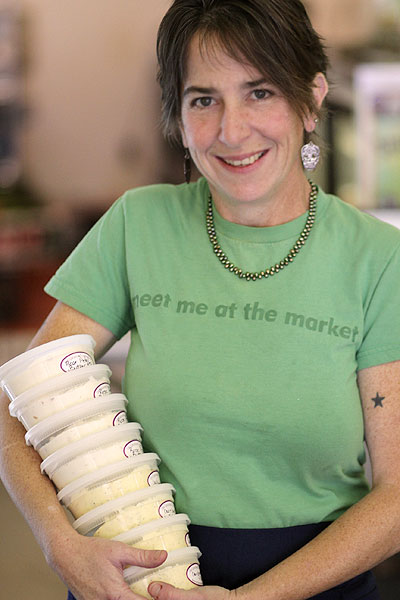 We've been mentioning over the last few weeks a benefit for cheesemaker and Epicurean Connection owner Sheana Davis, which happens Sunday, Oct. 13 from 1 to 4p.m. at the Maysonnave House, 291 First St. in Sonoma. The lineup, not surprisingly for such a high profile foodie, is stellar, and includes food from Wild Thyme Catering, Depot Hotel, Uncommon Brewers, Eric Ross Winery, and of course plenty of cheese from her friends.
Donations for the silent auction and raffle are from Treme writer and cookbook author Lolis Eric Elie, Bob Kantor of Memphis Minnie's, and local restaurants Crisp, Hot Box, the Red Grape and Davis' friends at the French Laundry.
The fundraising goal is $45,000 to help Davis get critical treatments and pay off bills for multiple surgeries that have left her struggling. Tickets for the event are $50 per person at the door. To make a donation online, go to sheanadavisfund.com.
Editor's Note: Travel, dining and wine tasting can be complicated right now. Use our inspirational ideas to plan ahead for your next outing, be it this week or next year. If you visit restaurants, wineries, and other businesses during the pandemic, remember to call ahead, make reservations, wear a mask and social distance.