Round and Round: Must-Haves for Bicyclists

If the number of customized, carbon-fiber road bikes zipping around Sonoma County is any indicator, we take our cycling seriously. Just check out the many organized rides in the region and the preponderance of high-end bike shops. Finding hot gear isn't a problem; putting the financial brakes on your hobby just might be.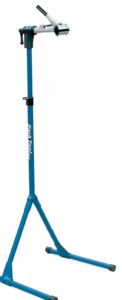 Park Tool Deluxe Home Mechanic Repair Stand
Trying to hold up your $5,000 bike while adjusting brake cables just isn't kosher. For home bike techs (if you've shelled out that kind of money for a bike, you'll want to know how to fix it), a trustworthy repair stand is worth its weight in gold. Adjustable clamps and a quick-release cam will get even fine-tuning jobs done fast.
$300, Mike's Bikes, 264 Petaluma Blvd. N., Petaluma, 707-776-0606, mikesbikes.com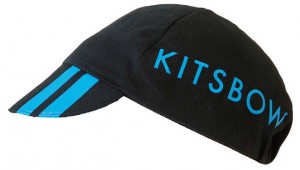 Kitsbow Cycling Cap
You gotta have the gear if you're going to look the part, and it starts with a cool cap. Marin mountain-biking outfitter Kitsbow gets right to the point with its #justridedammit cotton twill noggin-hugger. Wear it under your helmet for extra sun and sweat protection or with the brim turned up for that devil-may-care daytime look.
$25, kitsbow.com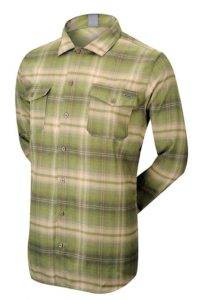 Reflective Dress Shirt
Like Superman, transform from a mild-mannered dinner date to Reflector Man with this stylish, flannel-look shirt. Built into the stripes are reflective threads that light up the night. Internal sleeve cuffs keep arms warm and a zippered back pocket holds your wallet, keys and Clark Kent glasses.
$84.99, Performance Bicycle, 1993 Santa Rosa Ave., Santa Rosa, 707-526-6291, performancebike.com
Smoke This: Tools for the Griller
Every serious 'cue nut has a secret way to cook the perfect piece of meat. Along with special spices, rubs and sauces, there's a whole world of gadgets and devices to take your outdoor cooking to the next level.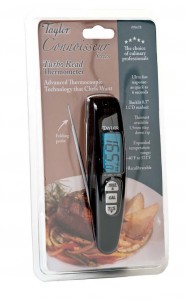 Thermapen
There's a saying about cooking thermometers we heard somewhere: Buy an expensive thermometer and you'll only cry once. If you've been a victim of faulty readings, burned fingers and overcooked meat, you'll understand. When it comes to serious grilling, an accurate temperature can mean the difference between triumph and disaster. The Thermapen is a top choice for chefs and grillers because of its quick readings, accuracy and simplicity.
$96, Sur La Table, 2323 Magowan Drive, Montgomery Village, Santa Rosa, 707-566-9820, surlatable.com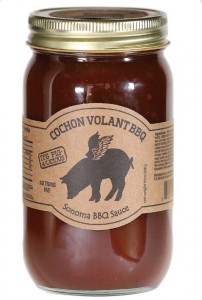 Cochon Volant BBQ Sauce
Sonoma chef Rob Larman is a regular at winery events, music festivals and farm markets with his portable smoker and immediately recognizable flying pig sculpture. But what folks line up for (in addition to his amazing brisket) is his outrageous sweet-smoky Sonoma BBQ Sauce. It's got chipotles, passilla chiles and a whole lot of sass.
$12, The Epicurean Connection,
122 W. Napa St., Sonoma, 707-935-7960, theepicureanconnection.com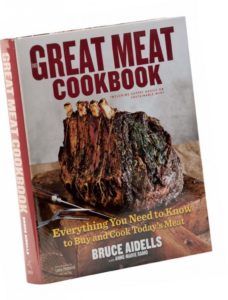 The Great Meat Cookbook
Wine Country chef Bruce Aidells, famous for his sausages, is a man who knows meat. At nearly 650 pages, his cookbook is an epic tome that claims, "Everything you need to know to buy and cook today's meat." Though it's not specifically aimed at grilling, it's a good primer on best practices, choosing great cuts, and how to marinate and sear properly.
$40, Copperfield's Books locations in Sonoma, Napa and Marin counties, copperfieldsbooks.com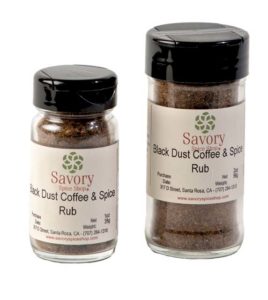 Black Dust Coffee & Spice Rub
You can marinate, inject and mop all you want, but the secret to a flavorful sear is a good rub. The bolder, the better. A mix of coffee, black pepper, cumin, smoked salt, brown sugar, cocoa and chipotle is one of our favorite not-so-secret recipes for a perfect steak; this blend is available exclusively at the two Savory Spice stores in Sonoma County.
$12.95 for 8 ounces, Savory Spice, 317 D St., Santa Rosa, 707-284-1310; 201 W. Napa St., #5, Sonoma, 707-721-1570, savoryspiceshop.com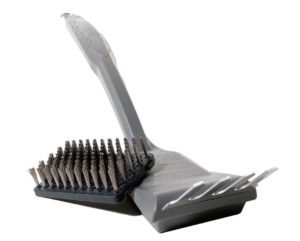 Saber Grill-Cleaning Brush
The secret to not having brass bristles in your hamburgers? Don't buy a cheap brush to clean your grill. In addition to tasting bad, broken bristles can be a choking hazard. The stainless steel bristle head and scraper blade of the Saber brush keep grates clean while offering the convenience of being made for the dishwasher and having a replaceable head (which should be changed at least once a year).
$25.67, Outdora, 128 W. Napa St., Sonoma, 707-227-1528, outdora.com
Chef Stuff: Clever Kitchenware
Every food lover has a collection of favorite tools, pans, pots, kits and implements they swear they can't live without. Sonoma's enthusiastic culinary culture has a variety of specialized stores catering to the whims of chefs and home cooks, with some of our favorites listed here.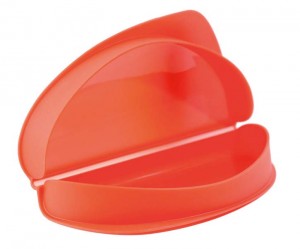 Lekue Omelet Cooker
We're not usually into gimmicky, one-trick kitchen gadgets, but Lekue has developed silicone cookware that turns out a perfect omelet in the microwave without tons of fat — and no pan. Just pour in eggs, veggies, cheese and seasoning, close the lid of the stylish red cooker and zap your way to breakfast.
$15, Sur La Table, 2323 Magowan Drive, Montgomery Village, Santa Rosa, 707-566-9820, surlatable.com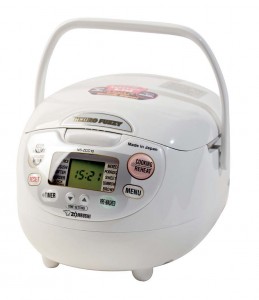 Zojirushi Neuro Fuzzy Rice Cooker
Say goodbye to burnt rice forever. The top choice of Japanese homemakers, this adorable egg-shaped rice cooker uses computer logic to adjust pre-soaking, cooking times and temperatures for absolutely perfect grains and rice. Menu settings accommodate sushi rice, brown rice and porridge, and vegetable and fish steaming.
$199, Hardisty's Homewares, 1513 Farmers Lane Plaza, Santa Rosa, 707-545-0534, hardistys.com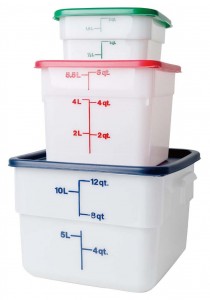 Cambro Food Storage Containers
You'll never go back to cheap plastic containers once you experience the durability and convenience of restaurant-grade food storage. Available in a variety of sizes, from 2 to 22 quarts, these hard-plastic containers have sturdy lids, won't collapse or absorb odors, can go in the dishwasher, and withstand a cranky sous chef (or surly teenager) throwing them across the kitchen. They're stackable and fit nicely in the refrigerator.
$3.50 to $15 each, Myers Restaurant Supply, 1599 Cleveland Ave., Santa Rosa, 707-570-1200, myersrestaurantsupply.com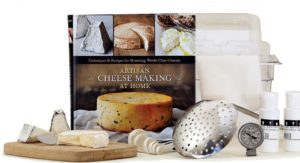 DIY Cheesemaking Kit
Sure, you can buy a hokey kit to make ricotta (basically milk and a bit of vinegar), but when you're ready to graduate to something a bit more impressive, say Brie, feta or mozzarella, you'll need a few more ingredients. Santa Rosa's The Beverage People is the spot for all things fermented, and its universal cheesemaking base kit is the ultimate hobbyist's dream. It includes reusable supplies such as ripening and draining trays, low-temperature thermometer, vegetarian rennet and calcium chloride, as well as an instruction book, stainless steel ladle and other basics.
$99, The Beverage People, 1845 Piner Road, Suite D, Santa Rosa, 707-544-2520, thebeveragepeople.com