Though the pizza in your freezer may be ancestrally related to Neapolitan pizza, it's a cousin more distant than the moon.
Making more than just a pie, the great Pizzaiuoli (pizza bakers) of Naples are considered as critical to humanity as Indian yoga, the Great Barrier Reef or the Galápagos Islands, according to UNESCO.
But you don't have to travel 6,000 miles for a taste. Santa Rosa has its own Neapolitan Pizzaiuolo trained in the generations-old traditions — and he's making some of the best pizza this side of the Atlantic.
L'oro di Napoli restaurant opened quietly in fall 2022 at the former La Vera Pizza restaurant in downtown Santa Rosa, offering up a carefully curated selection of the thin-bottom, dark-spotted, puffy-crust pizzas.
I'm embarrassed to say that last fall I tried one, and it was good. However, the delivery driver didn't get it to my door as hot and delicious as I'd like, and it subsequently fell off the radar.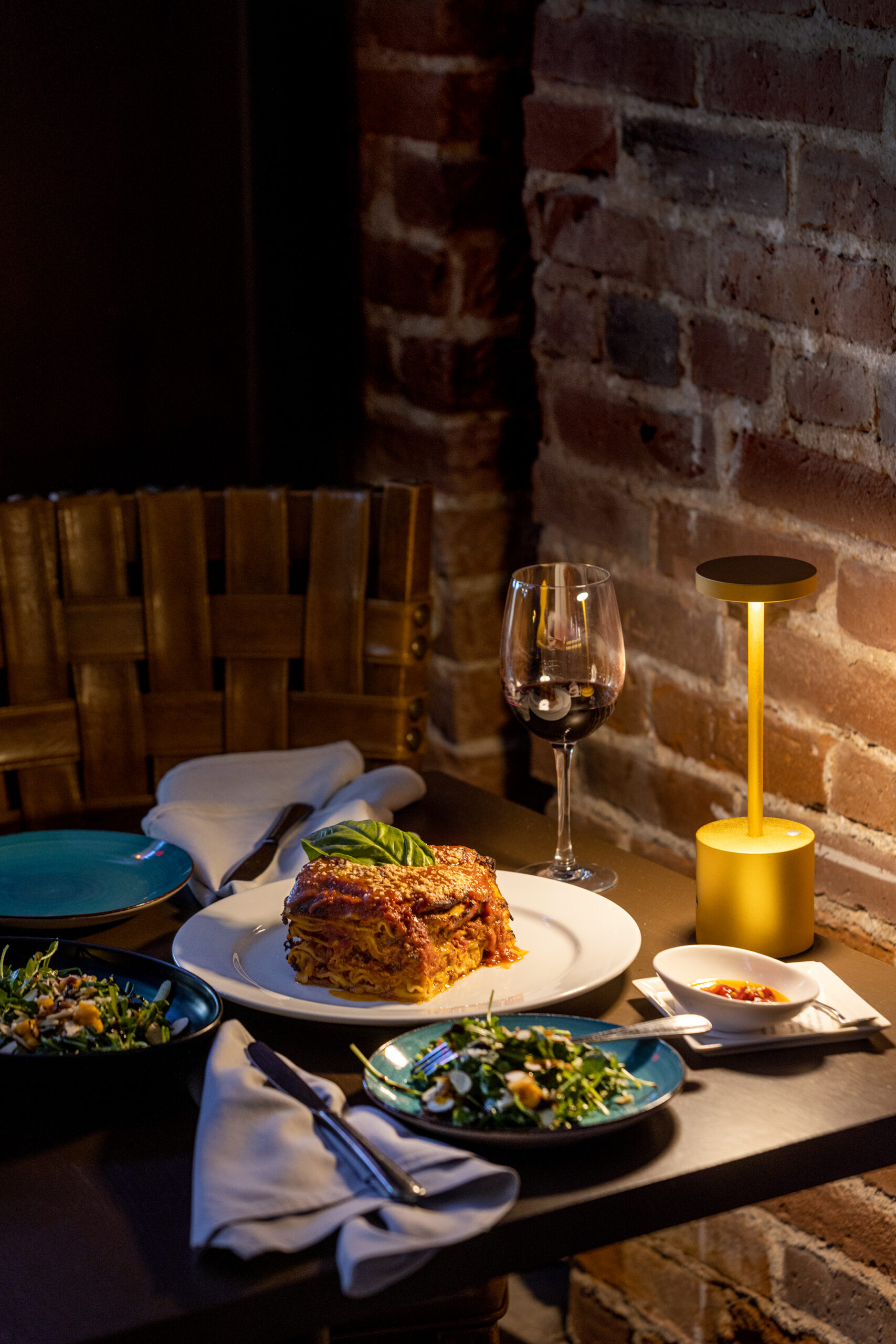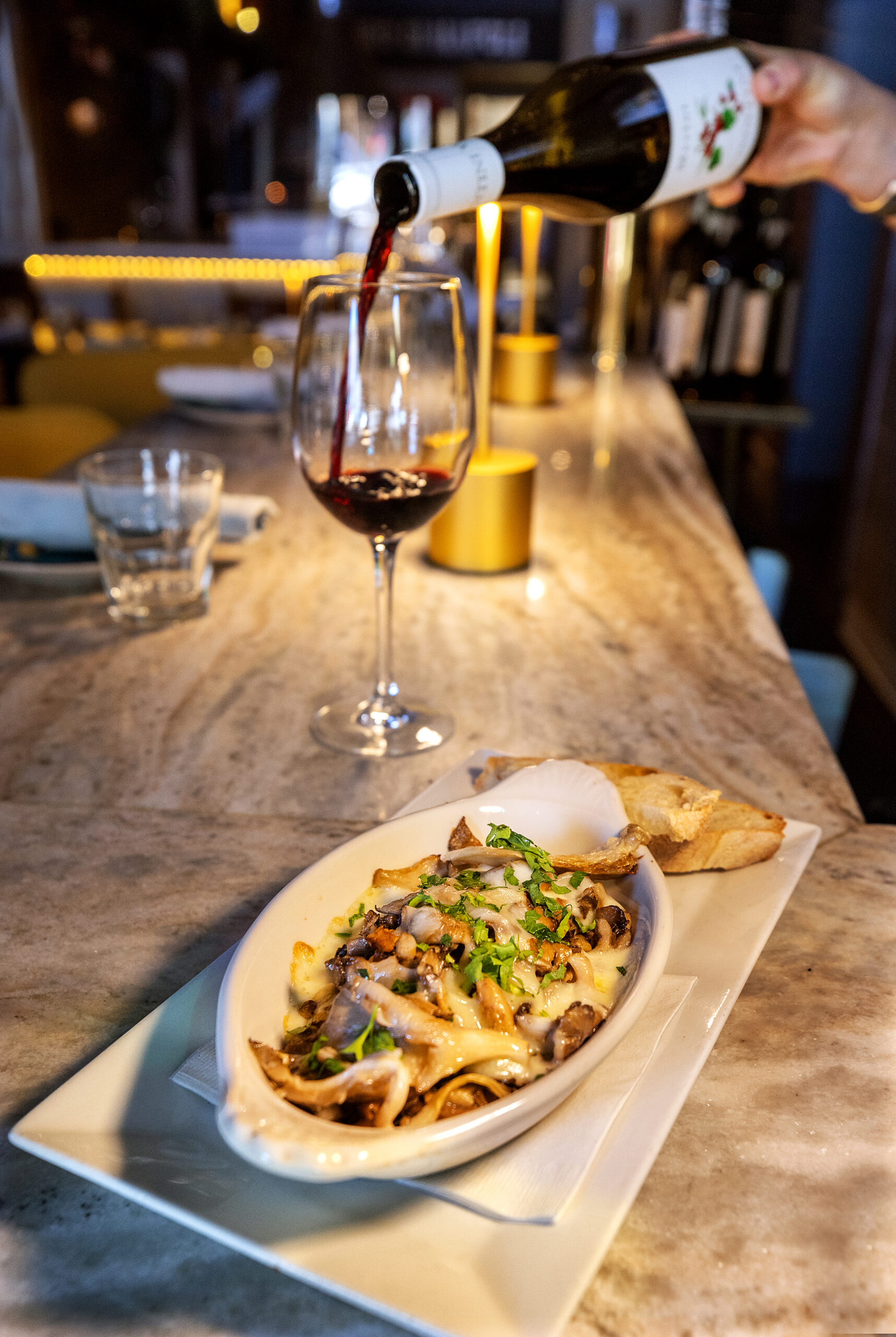 Foodie social media channels recently crowed about the restaurant's buzzy homemade lasagna, leading me to see what all the hubbub was about. Turns out I failed to understand Neapolitan pizza entirely the first time.
By a mile.
The historic galley-like restaurant that served up pizza and pasta for more than 40 years still has its exposed brick walls, outdoor patio and upstairs dining area. But that's where the similarities end.
Pizzaiuolo Domenico De Angelis and co-owner Roberto Sbaraglia have transformed the space into a Naples street scene complete with second-story balconies hung with laundry and traditional food baskets lowered down by nonnas.
Also new is a domed pizza oven sitting center stage with De Angelis hand-pulling dough and monitoring the Italian-made wood-fire stove that reaches nearly 1,000 degrees. It's a fascinating dance to watch the chef's fluid moves as he creates platter-sized pizzas in 90 seconds.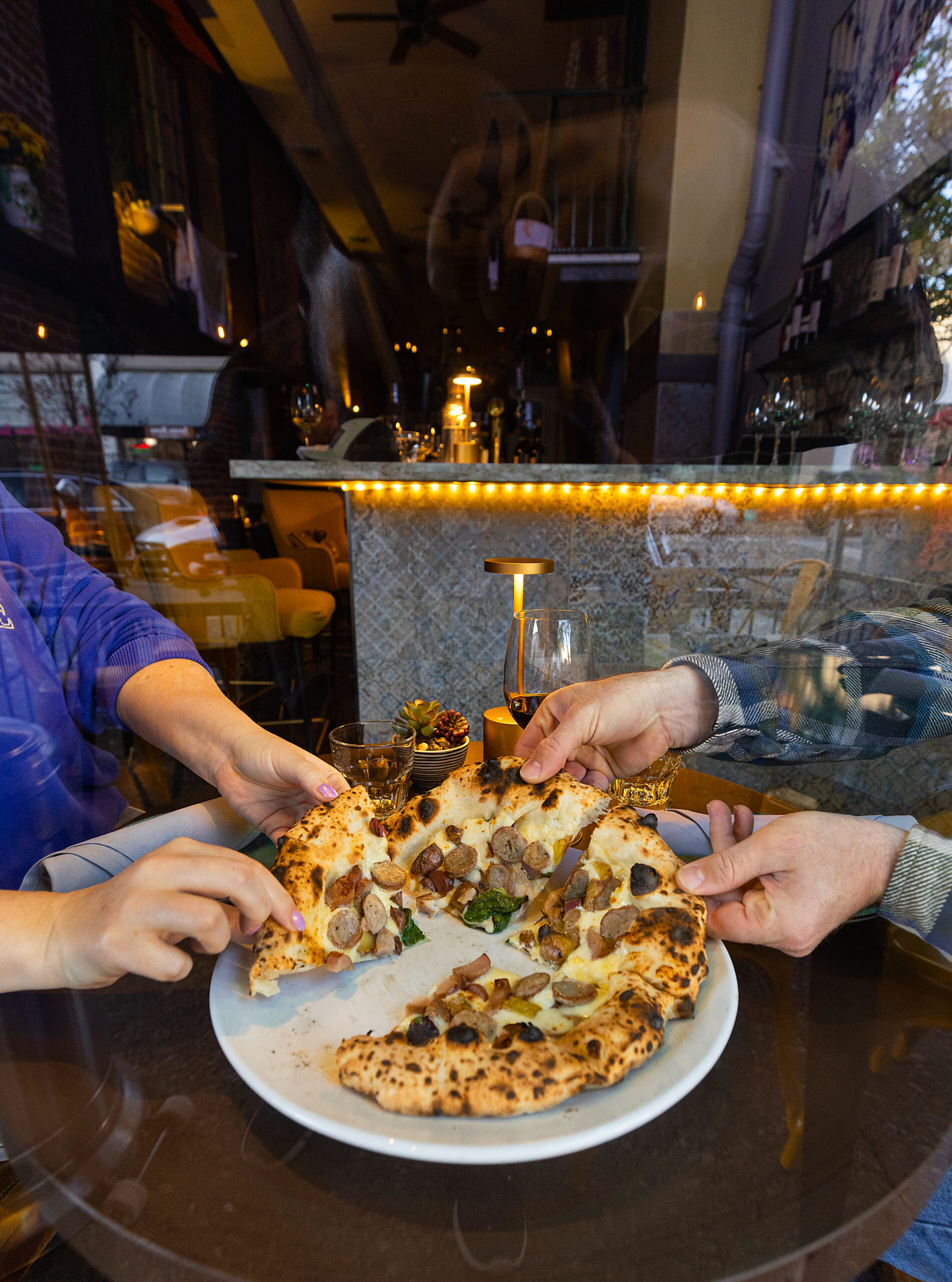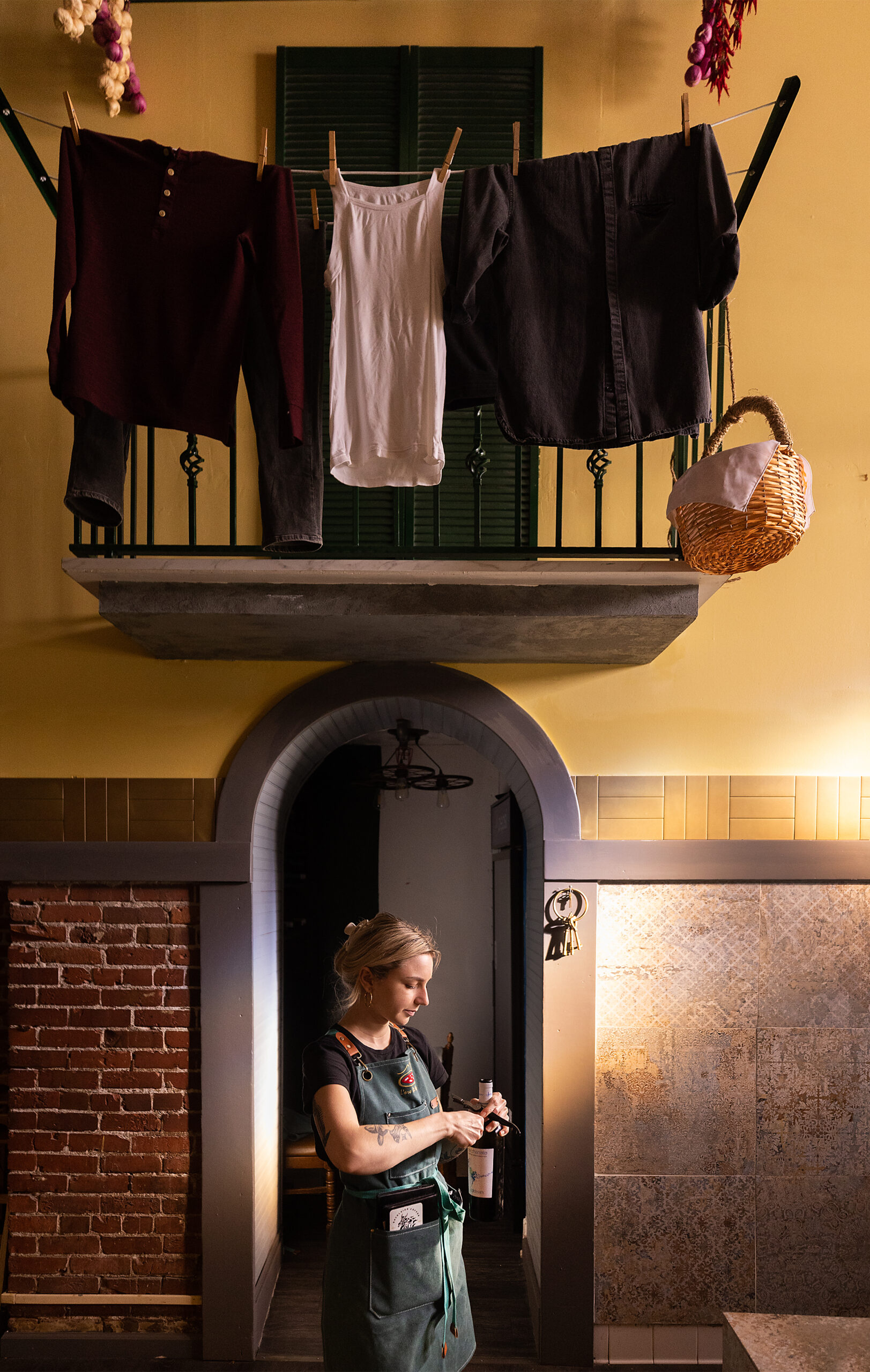 Unlike American pizzas that are, literally, a pale facsimile of those made in Naples, De Angelis' crust is dotted with what's referred to as leopard spots where the dough has been charred (no, not burned; it's supposed to be that way).
A pillowy halo around the edges called the cornicione holds in the restrained toppings of tomato sauce, cheese, olive oil, fresh basil and maybe a few anchovies, spicy sopressata, sausage or olives.
Never pepperoni (that's an American thing), piles of cheese or, heaven forbid, pineapple. The paper-thin bottom of the pizza would simply collapse from the weight and shame of it all.
"The dough here is too heavy," said De Angelis in a thick Italian accent. His dough proofs for 24 hours vs. three to four at American chain pizzerias. De Angelis then pops the soft dough and toppings into the tiled oven with a long-handled wooden paddle to puff and cook atop a stone from Mount Vesuvius, a volcano that shadows his hometown of Naples.
The oven took 20 days of careful monitoring to temper the stone. Left unattended, it would have to be seasoned again for several weeks.
He's rightly proud of his pizzas, and there's just one thing De Angelis asks — skip the ranch dressing.
"They ask me for ranch," he said, "and I say, 'You're gonna kill my pizza.'"
Best bets
More than 85% of L'oro di Napoli's ingredients come directly from Italy, including the highly digestible flour, sun-ripened tomatoes, olive oil and cheese.
You'll notice the difference in both taste and the lightness of the pizzas. Lighter styles of pizza like the Marinara or Margherita can easily serve one at a sitting.
Pizzas range from $18 to $24 each, but the simple Quattro Formaggi with mozzarella, Parmesan, Gorgonzola and fontina is especially good.
Lasagna, $25: Easily enough for two to four people, it's six layers of beef Bolognese, béchamel, tomato sauce and Parmesan cheese. It's the best nonna-style lasagna you'll ever eat.
Polpette della Nonna, $12: These golf ball-sized meatballs are terrific, but the simple marinara sauce astounds. San Marzano tomatoes aren't too acidic, resulting in a smooth, perfectly balanced bite.
Also great: The restaurant sometimes has other specials, depending on the day. Take a chance, because they're always good.
Tip: If you do order their pizzas for delivery, four minutes in the oven on broil (keep an eye on it) should restore it to new.
L'oro di Napoli is at 629 Fourth St., Santa Rosa, 707-293-9540, lorodinapolisr.com.