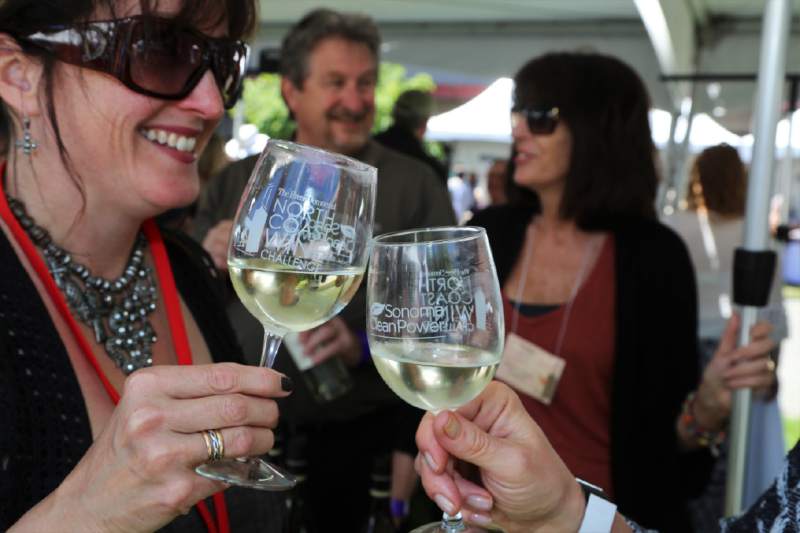 A line of people snaked around the booth of chefs Daniel Kedan and Marianna Gardenhire's pop-up tent as the couple, who own Backyard Restaurant in Forestville, scrambled to fry enough chicken for the waiting crowd.
"I'm just trying not to boil in here," said Gardenhire, who moved between assembling the tiny sandwiches and putting rosettes of whipped cream on tiny cups of chocolate caramel budino (a rich chocolate pudding). "But we always have a great time, and it's a beautiful day," Gardenhire laughed, as she kept the line moving and the chocolate and fried chicken flowing.
But most of the attendees of Sunday's North Coast Wine Challenge tasting event at Sonoma Mountain Village weren't in as much of a panic. Holding full wine glasses and plates of food from the dozens of chefs and wineries serving at the event, the afternoon was more about sipping and strolling in the spring sunshine.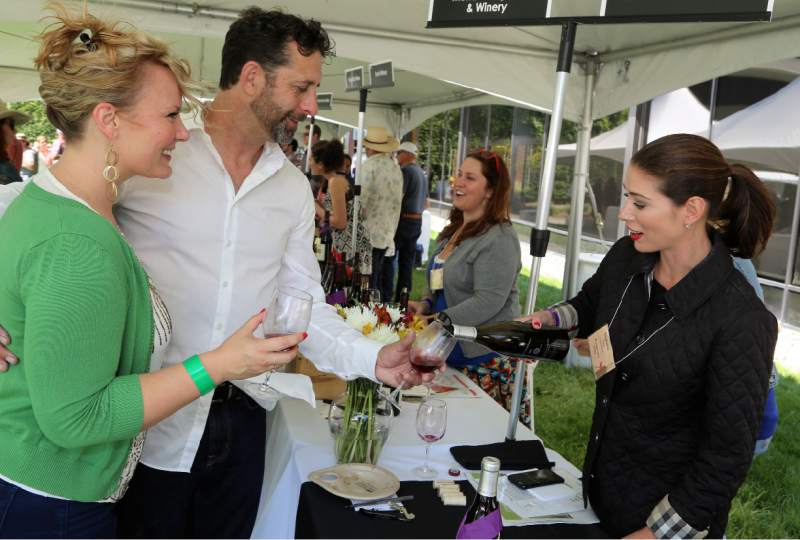 The event, hosted by The Press Democrat, featured eight of the county's top toques and 80 wines given gold medals by a panel of judges at the recent North Coast Wine Challenge. Now in its fourth year, the event attracted more than 1500 attendees, according to organizers.
"My husband and I look forward to this event every year," said Kim Norts of Santa Rosa, who sipped a glass of cabernet sauvignon with her husband, Dennis Vozaitis. "It represents Sonoma County at its finest."
The most-awarded winery at the event, Westwood Winery, also had a long line of oenophiles eager for a taste of its 2014 Annadel Gap Vineyard Clone 37 Estate Pinot Noir, which judges gave 99 out of 100 points possible.
"I'm very humbled by this award, and having a great time introducing this wine to everyone," said winemaker Ben Cane.
The walk-around tasting experience also included several panels discussing the restaurants, food producers and great everyday wines of Wine Country.
"This is the most exquisite day ever. We are drinking the world's great wines and eating great food among the redwoods right here in Rohnert Park," said food and restaurant consultant Clark Wolf. "What more could you ask for?"
Browse the photos below for a sweet recap of the event… Photography by Will Bucquoy.