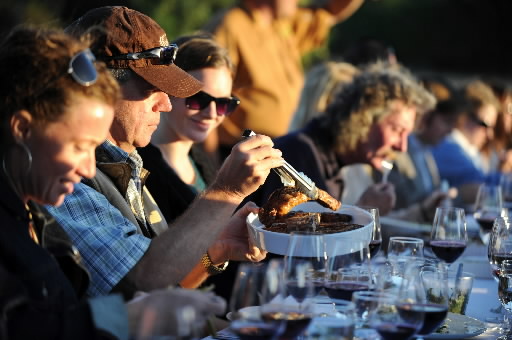 Quivira: Summer Farm-to-Table Dinner
Saturday, July 28th , 5pm – 9pm
$125 per person /  $105 Queue members
Guests get an in-depth look at Quivira's Biodynamic farming practices and winemaking, complete with a multi-course wine and food experience prepared by local Diavola Chef, Ciara Meaney, using produce from the winery's 1-acre garden. Meet Farm Manager Andrew Beedy, visit Ruby the resident feral pig and learn about biodynamic winegrowing philosophies from Winemaker Hugh Chappelle.
Editor's Note: Travel, dining and wine tasting can be complicated right now. Use our inspirational ideas to plan ahead for your next outing, be it this week or next year. If you visit restaurants, wineries, and other businesses during the pandemic, remember to call ahead, make reservations, wear a mask and social distance.