"I think there's just so much potential here," says designer Austin Carrier, as his husband and design partner Alex Mutter-Rottmayer nods in agreement. "We want to be a part of that—new growth and a new generation coming to town," he says.
He is referring to an energetic and sustainably minded design community springing up around the town of Sonoma. But he could just as easily be talking about the potential other tastemakers see in the two young standouts themselves, who work together under the name the Hommeboys.
Interior Design magazine praised the firm's contemporary California design for the new tasting room at Healdsburg's Marine Layer Wines, and the couple was recently tapped to collaborate with retailer Crate & Barrel. And their new line of furniture debuts later this year—all of which is to say that the two would certainly win the award for "Sonoma residents most likely to be on the cover of Elle Décor," if such an honor existed.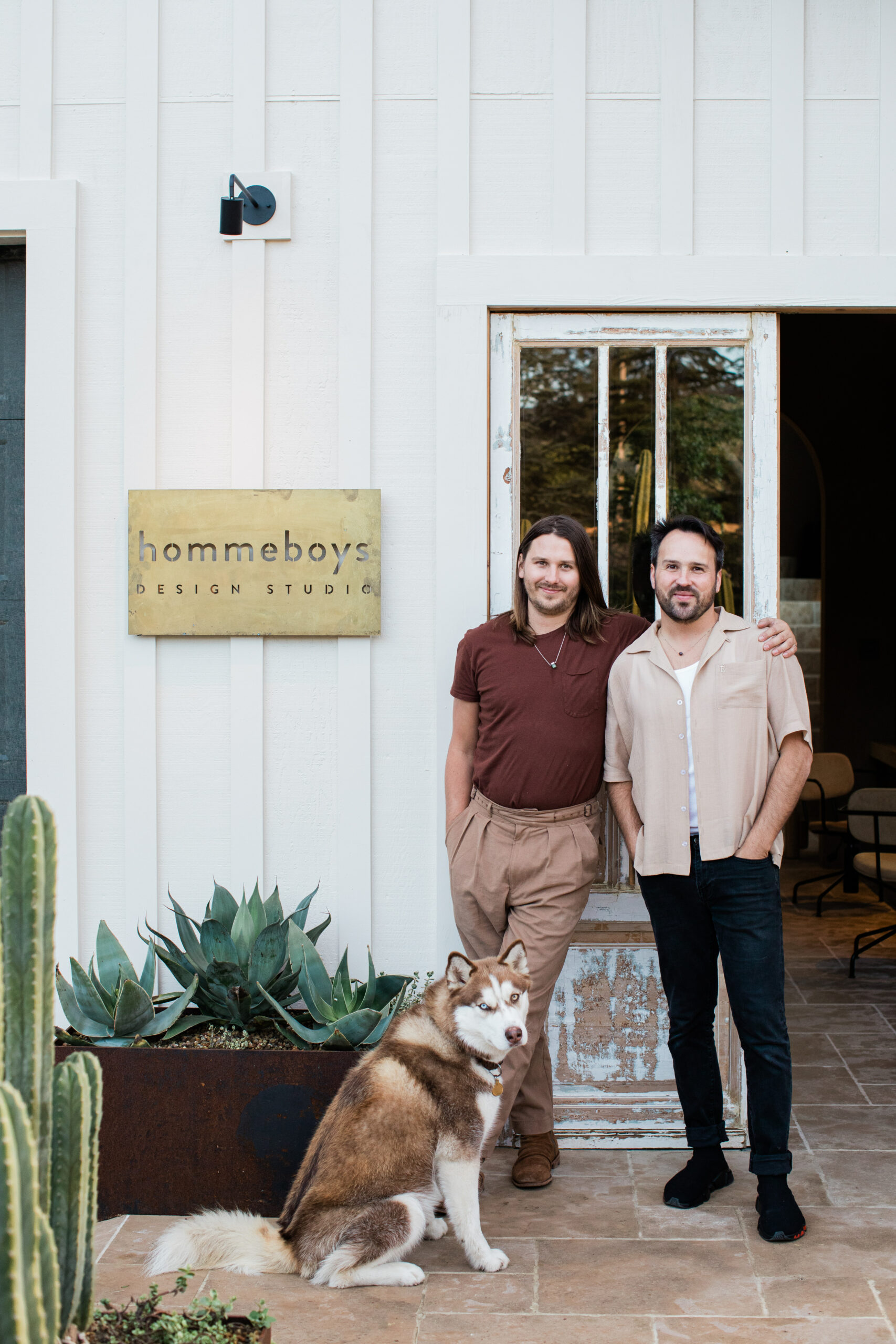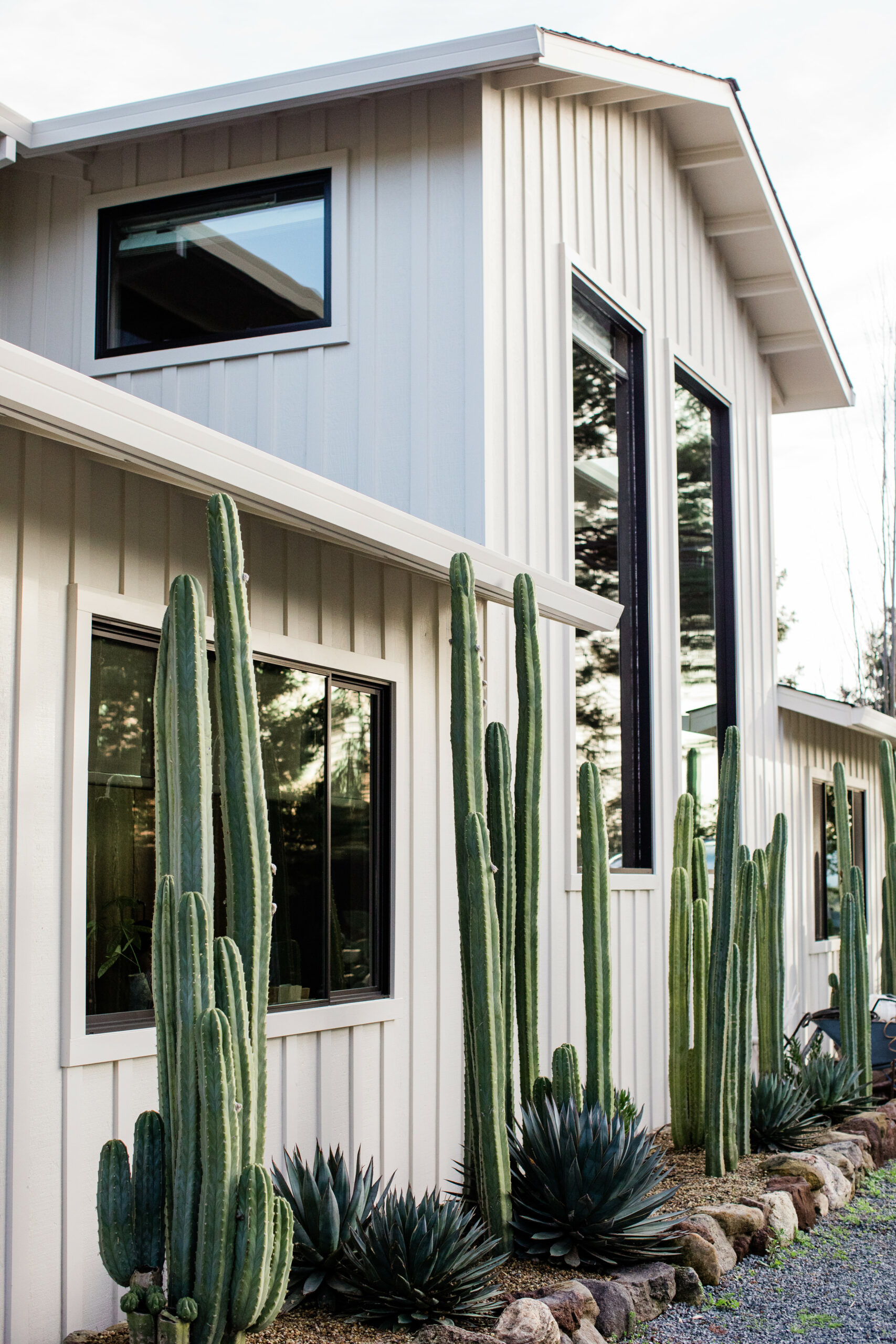 Austin and Alex's own richly layered home is located just east of the town of Sonoma, on a family property that also includes a house for Alex's parents and a cottage for his aunt. Alex, who grew up in Marin, and Austin, who grew up in Memphis, Tennessee, moved to the property in 2015 after a detour running an organic farm together in Washington state. Their large, barnlike apartment, which sits atop a design studio and a cabinetry workshop, has become a creative hub and testing laboratory, a place to think big and stretch their boundaries with new looks and materials. "I think we've done five remodels on our apartment at this point," says Austin.
"If you took the wood ceiling off over there, there'd be wallpaper underneath, and then black paint, and then blue. All the layers you'd see as if you were uncovering the decades in an old house—but we did it in five years."
"We always laugh that anyone who moved in here would be like, 'Whoa, what is that?'" says Alex.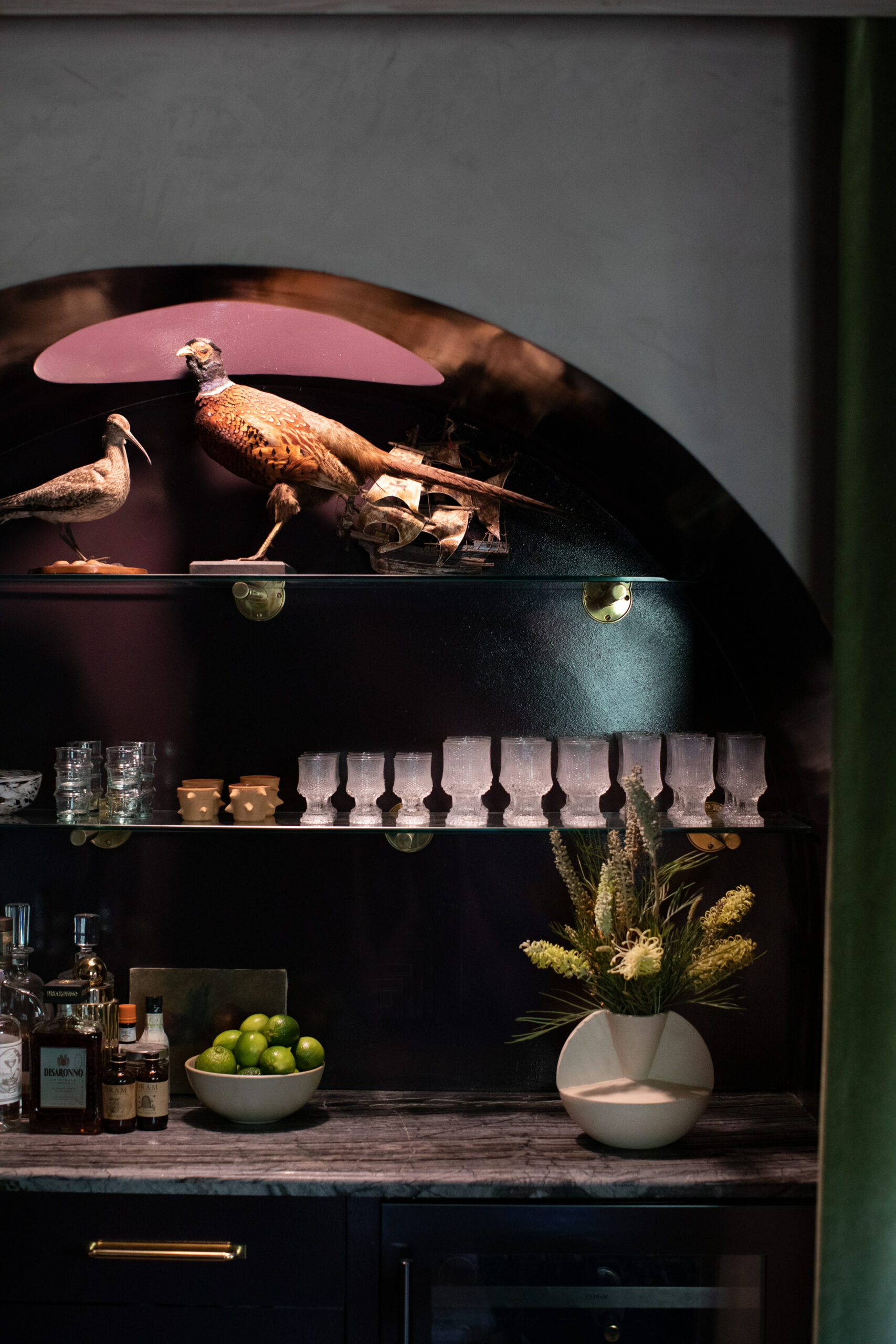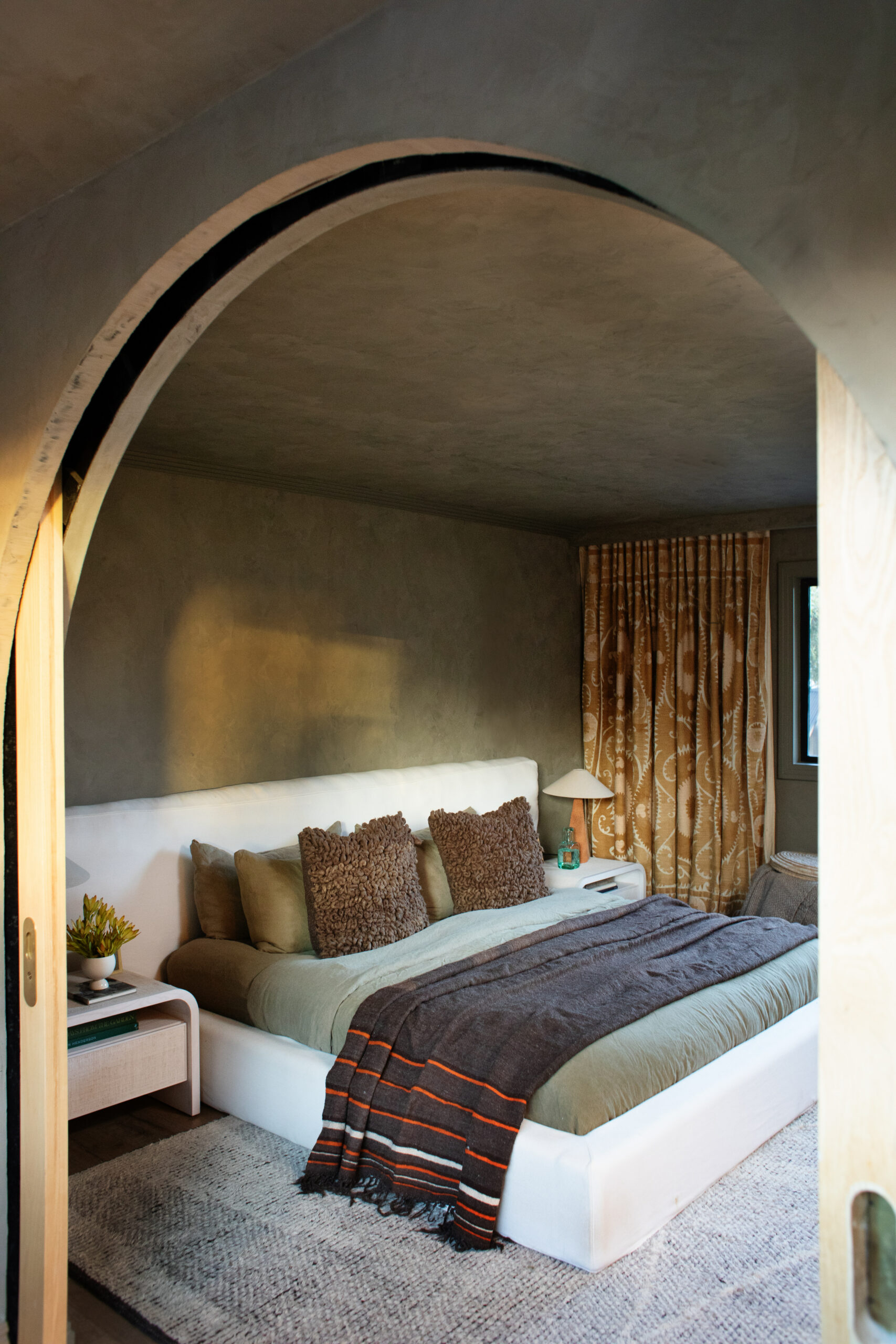 The home is a place to experiment with materials and techniques, ideas the couple are intrigued by but want to experience firsthand before recommending to a client. Thus, the striking Roman clay on the interior walls upstairs, painstakingly applied by hand last summer ("before we ever tried that for anybody else, we did it for ourselves and fell in love with it," explains Austin) or exposing the delicate wood trusses in the ceiling above their massive stone dining table.
The jewel box of a living area is built around conversation pieces, including a specimen cactus and a tall wooden armchair, a traditional Windsor style stretched to cartoon heights. Two prototypes from the couple's upcoming furniture line—a zig-zag end table and a nubby, glossy black coffee table—bookend a navy velvet couch, while custom arched shelves display African art and mementoes from a recent scouting trip to Venezuela. It's a playful mix, saturated with color and texture.
Across the room, the darkly dramatic open kitchen, with boldly veined stone counters and backsplash, took shape over time. Back in 2015, they made a project out of building their kitchen cabinets out of oak, then lived with inexpensive butcher block counters while they saved up for stone. "We always kind of laugh because it's like the cobbler without the shoes… We'd get one part looking good, and then we'd start in on the next. After a period of time, it was like, 'OK, now we can actually afford to put in the countertops,'" says Austin.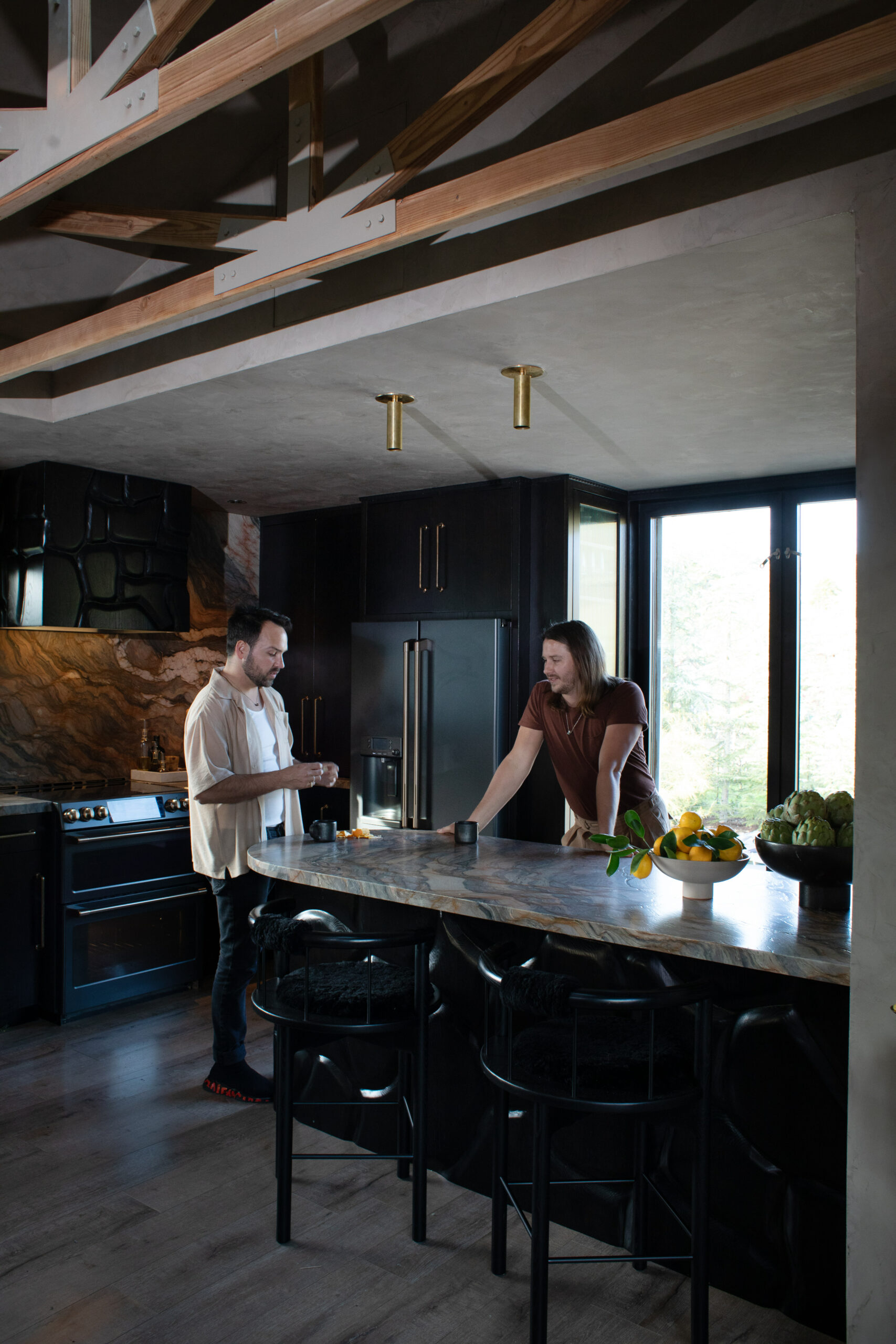 The process in their own home echoes how they've worked with clients on larger overhauls that take place in stages, aiming always for quality over quantity. "We'll say 'Do these things first,' and then here's the idea for the next step, two years from now," explains Alex.
Downstairs, their new design studio, with wenge wood cabinetry to hold tile and fabric samples and open shelves for their library of design books, has introduced a layer of healthy separation between work and leisure.
Alex admits, though, that it's hard for the couple to set projects aside entirely. "I don't think there are nonworking hours. I mean, seriously, our brains are never turned off. But we love it so much that it doesn't feel like work." The couple share an easy back and forth, an unspoken understanding of each other's strengths and weaknesses. They work side by side at a long, shared desk, each occasionally pausing to turn the computer screen toward the other to get feedback on designs.
"After all," says Alex, "if I can't sell my idea to Austin, then I know it's not going to be a go with the client."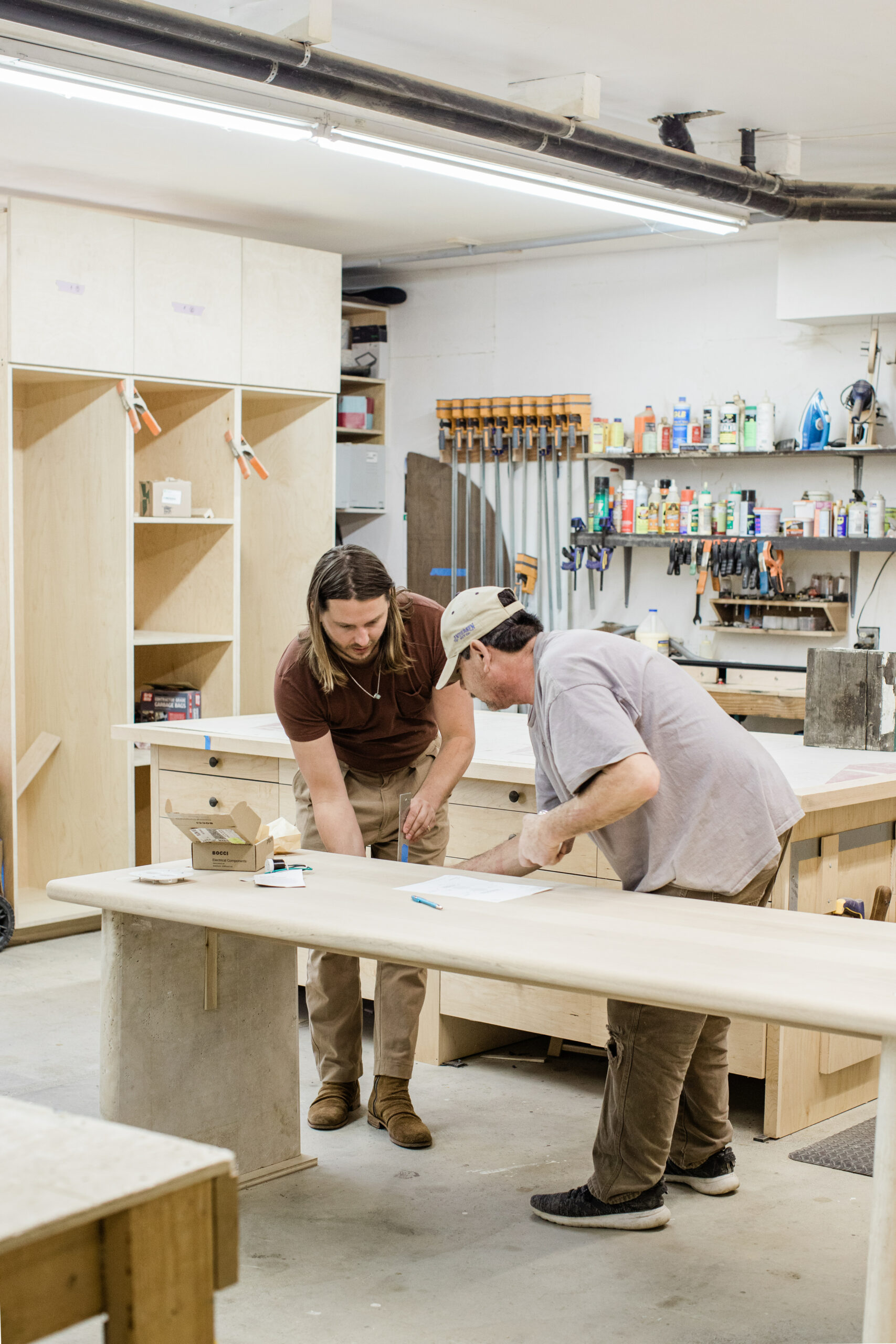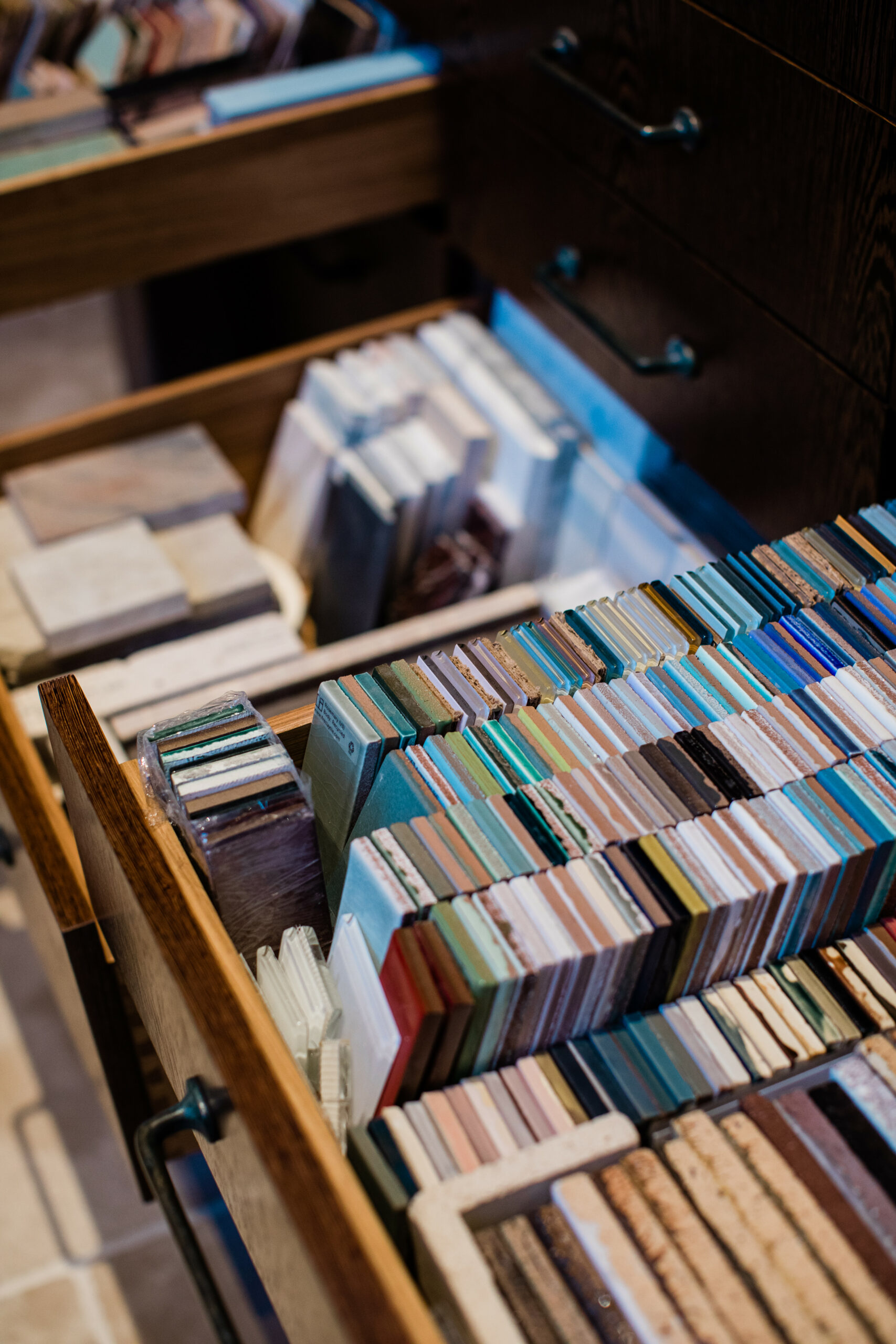 They say a key to their work with clients is never taking themselves too seriously. "We always want clients to like our first design, but it's almost more interesting when they're pushing back a bit, because that will make us think of so many other different ideas," says Alex.
"I always tell people that this is a collaborative process, and if it wasn't, it wouldn't be fun," explains Austin. "Part of the fun is seeing what the client's quirks are, their likes and dislikes, and evolving our design around those concepts."
The studio space downstairs connects to the outdoors via large picture windows, one located right above their shared desk, and a pair of vintage doors from Egypt that the pair found on a scouting trip to Round Top, the famous antiques festival in Texas. The surrounding gardens include raised beds for veggies, a grove of olive trees, and a line of tall San Pedro cactus the couple bought on Craigslist and propagated to fill in beds at the edge of the barn. Last summer, next to a vintage Airstream they use as guest quarters, they planted a lush new garden of natives and succulents. "There's something so incredible about living on the land," says Austin. "In Sonoma especially, it's so intense how much life comes out in the spring."
The growth they observe in the garden in spring is paralleled in their business's recent success. "A lot of people ask us what's our secret," says Austin. "And I'm like, I don't know if there is necessarily a secret. We're just very passionate about what we do."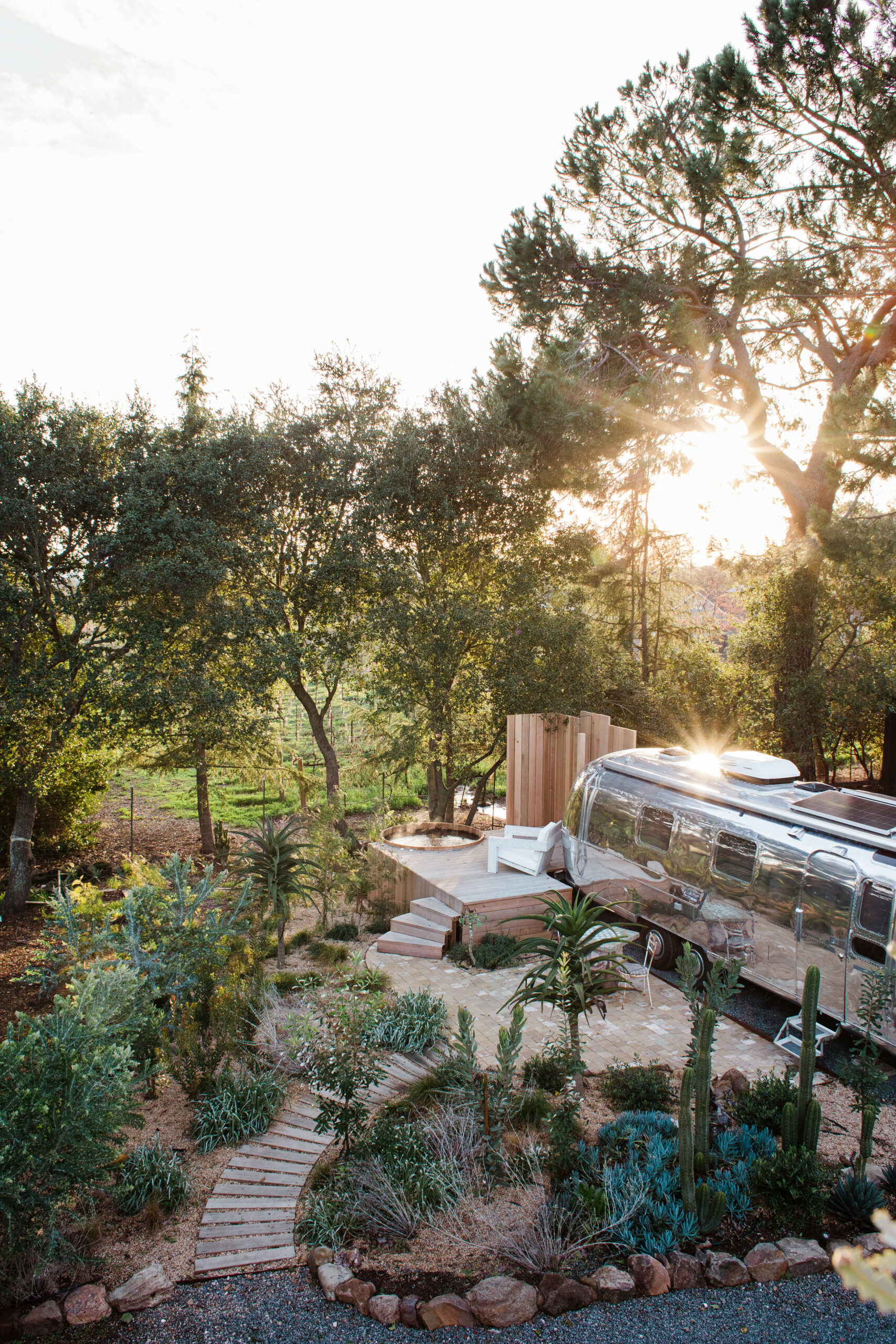 Around Sonoma with the Hommeboys
Austin Carrier and Alex Mutter-Rottmayer moved to Sonoma in 2015. Two of the spots they return to again and again are Sonoma's Valley Bar + Bottle and Healdsburg's Marine Layer Wines, both of which they helped design. And they love Scribe Winery, where they celebrated their wedding a few years back. Other local favorites include:
Artefact Design and Salvage: "Dave Allen travels the world and brings back incredible finds to the town of Sonoma. Unique, exciting, and unexpected." 20490 Broadway, Sonoma. 707-933-0660, artefactdesignsalvage.com
Jungle Bamboo & Palm Nursery: "If you ever find yourself fantasizing about having a tropical paradise, go here! It's full of unique palms, bamboo, and dryscape plants." 503 W. Railroad Ave., Cotati. 707-7948292, junglebambooandpalms.com
Reeve Wines: "Tucked in a quintessential California oak woodland, Reeve is one of our favorite places to get lost for a few hours. Every single wine is killer, but a favorite is the Riesling. Plus, they have cute goats and are dog friendly."4551 Dry Creek Road, Healdsburg. 707-235-6345, reevewines.com
Subscribe to Our Newsletters!