The trip to Forestville's French patisserie, Pascaline Patisserie and Cafe (4550 N. Gravenstein Highway, Sebastopol), has always been fraught with peril — at least for my car's interior. Chef Didier Ageorges and new pastry chef Lea Schleimer make croissants so flaky they threaten to shatter into crumbs if you even look at them hungrily.
Pascaline's pastry case is filled with buttery Kouign-Amann, crown-like caneles and other goodies that leave greasy fingerprints and brown flakes everywhere as you inevitably snack on them while you drive home.
Pascaline recently opened a new outpost — in Santa Rosa, closer to home for many of us.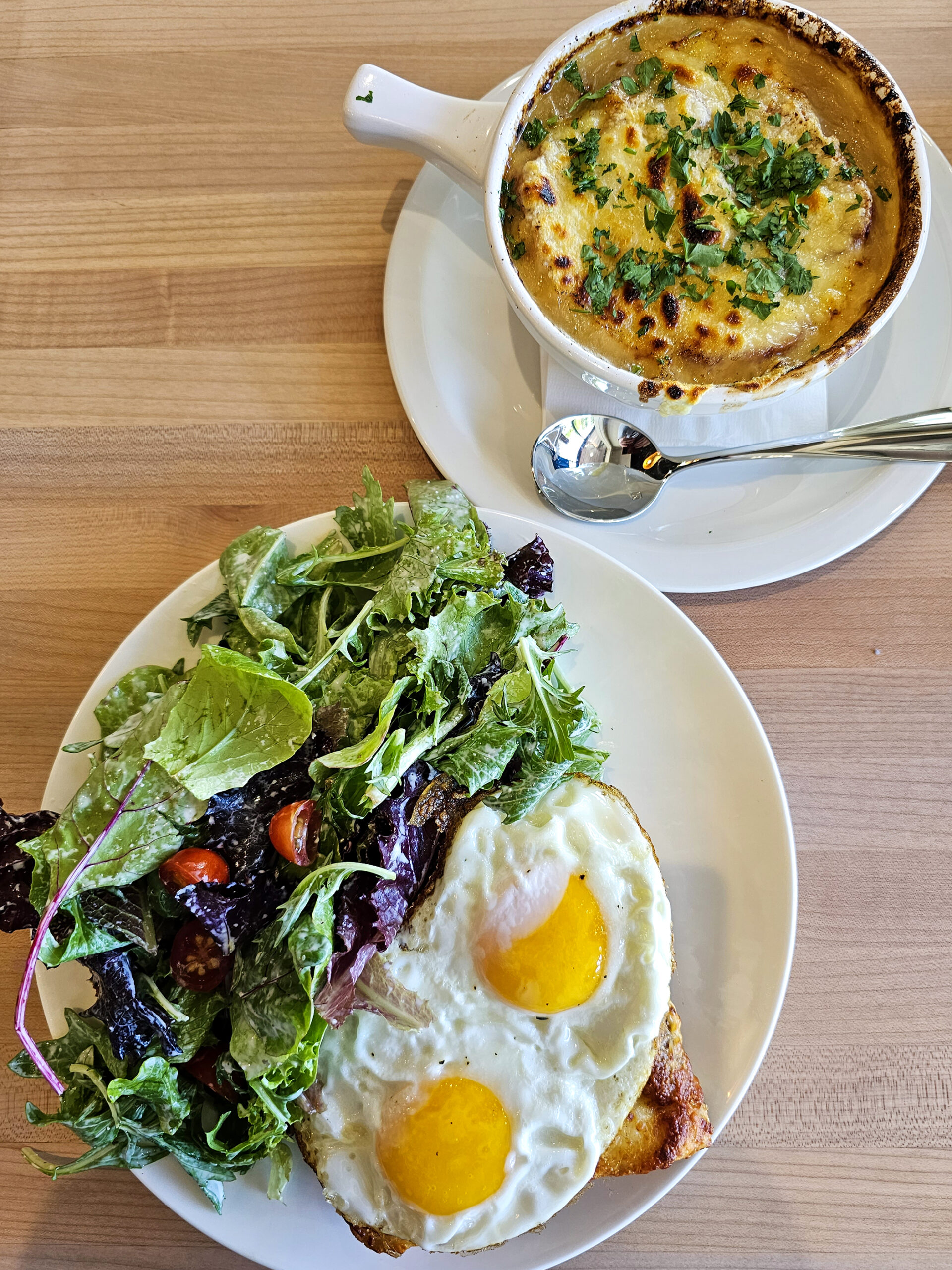 Lunch begins at 11 a.m., with soups, salads and sandwiches like the iconic French onion soup and croque-monsieur with ham, Swiss and Bechamel sauce on crispy Pullman bread. The opening menu is abbreviated but will expand as the staff gets up to speed. Currently, there are no espresso drinks, but coffee is sold.
The new location is in the former space of Worth Our Weight, a beloved culinary training program and working cafe for at-risk youth directed by Evelyn Cheatham, who died in 2019. Many local chefs, including Ageorges, John Ash and Duskie Estes, worked with the students and hosted pop-up events at this spot near Montgomery Village. We can't help but think Cheatham would be happy to see such sweet joy in the neighborhood again.
Open 7 a.m. to 4 p.m. Wednesday through Sunday. 1021 Hahman Drive, Santa Rosa, pascalinepatisserieandcafe.com