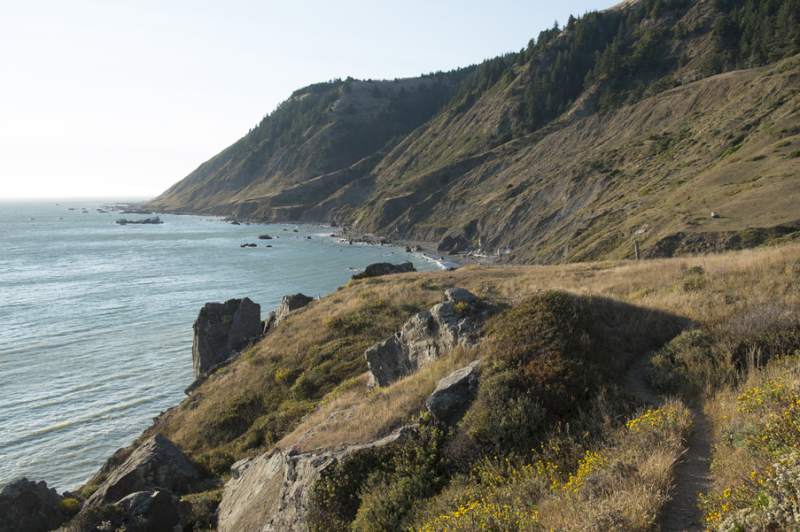 An unusual forest on the northern Mendocino Coast where the arms of ancient "candelabra" redwood trees mysteriously rise straight toward the skies will become accessible this week to the public for the first time in more than 100 years.
The so-called "Enchanted Forest" will become accessible to hikers on Friday via a new 2.3-mile trail at the southern end of the 58-mile Lost Coast trail, according to Save the Redwoods League.
The League purchased the grove, along with 957 acres known as Shady Dell, from the nonprofit Redwood Forest Foundation Inc. for $5.5 million in 2011.
Only the trail itself will be open to the public for now, said league spokeswoman Jennifer Benito.
"We are currently focusing on fire safety and restoration at this time and will evaluate additional access later," she said.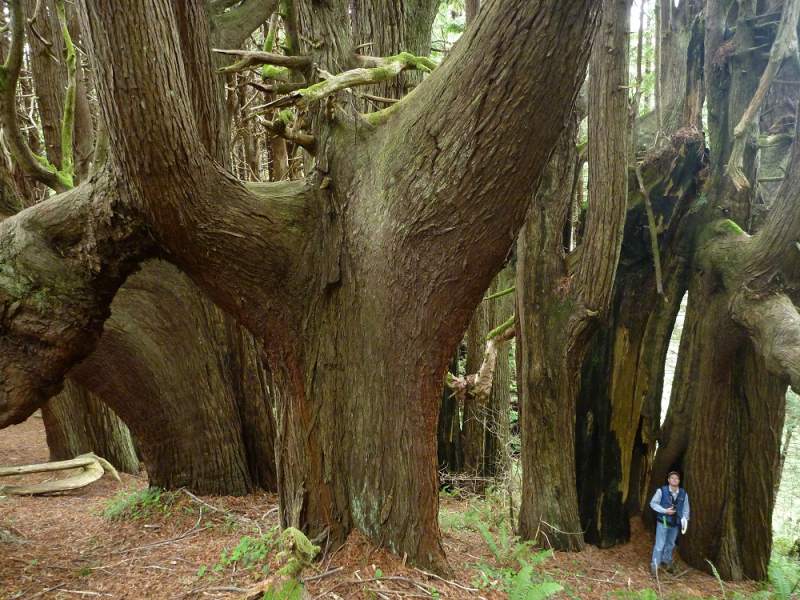 The trail is dedicated to Peter Douglas, a champion of preserving the coast. He helped draft the referendum that established the California State Coastal Commission in the early 1970s. He also helped write the Coastal Act of 1976, which gave the commission — which he headed for 26 years — permanent status as a quasi-judicial agency. He died in 2012 at age 69.
The Enchanted Forest contains about two dozen candelabra redwoods, some as old as 500 years, according to league officials.
The oddly twisted trees are believed to be the result of strong winds and salt air. They likely are the only old-growth trees on the property, apparently saved from logging by their unusual deformities, league officials have said.
Shady Dell is slated eventually to be united with Sinkyone Wilderness State Park, which ends at Usal Beach, the southern tip of the park and of the Lost Coast.