You know you're visiting a home with spirit when the owners show off a pet named Barack O'Llama. That's the atmosphere at the farmhouse belonging to Natalie Marks and Kevin Howe, perched high in the hills above Santa Rosa's Rincon Valley.
Howe, a Santa Rosa native, is an orthopedic surgeon; Marks, who grew up in Santa Barbara, is a physician's assistant. The couple head up a blended family with five children between them—two away at college and three still living at home full time. Also at home full-time are the family's many farm animals: the presidential llama, plus alpacas, two steers, chickens, rabbits, and pigs that the kids are raising for 4-H.
All the kids are expected to pitch in on the farm. "It makes them well-rounded, and they understand where the food comes from," Marks says. "Plus, it's good, quality food."
Howe and Marks purchased the 7-acre property and an original Cape Cod-style home in 2016, looking for a place where their family could find connection with one another and with the land.
They lived there just a year before losing the home in the 2017 wildfires.
The morning after the blaze, the couple's thoughts had already turned to rebuilding. Howe reached out to a former classmate at Santa Rosa High School, Kevin Zucco of ZFA Structural Engineers. Within a week, he had helped Howe and Marks connect with two other Santa Rosa locals: architect Nate Bisbee and builder Richard Kirby, a volunteer firefighter who had been out fighting the blazes.
"We got really great people right away," Howe recalls. "We got people that we could trust and that were from our community. I mean, everybody who worked on this house is from here."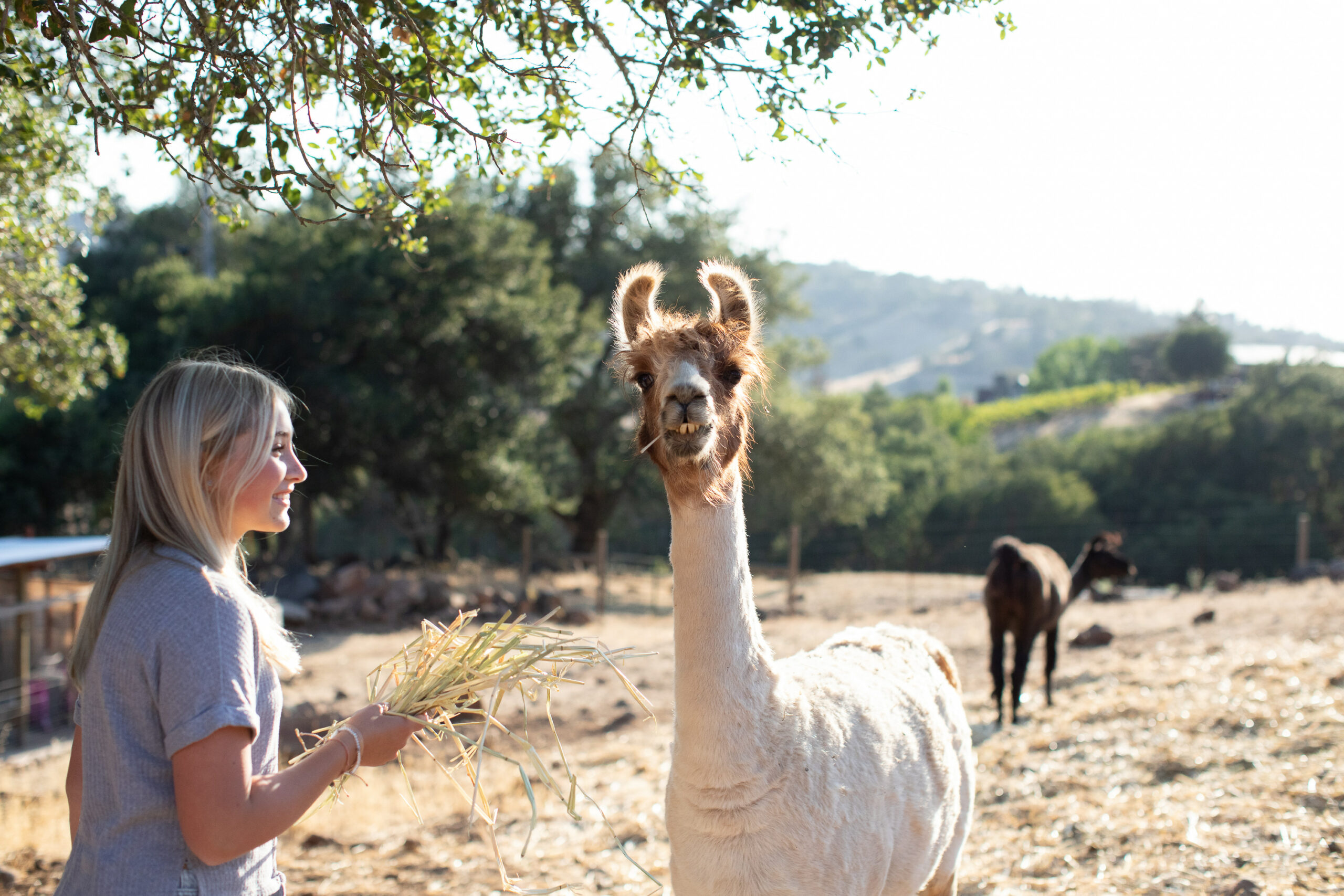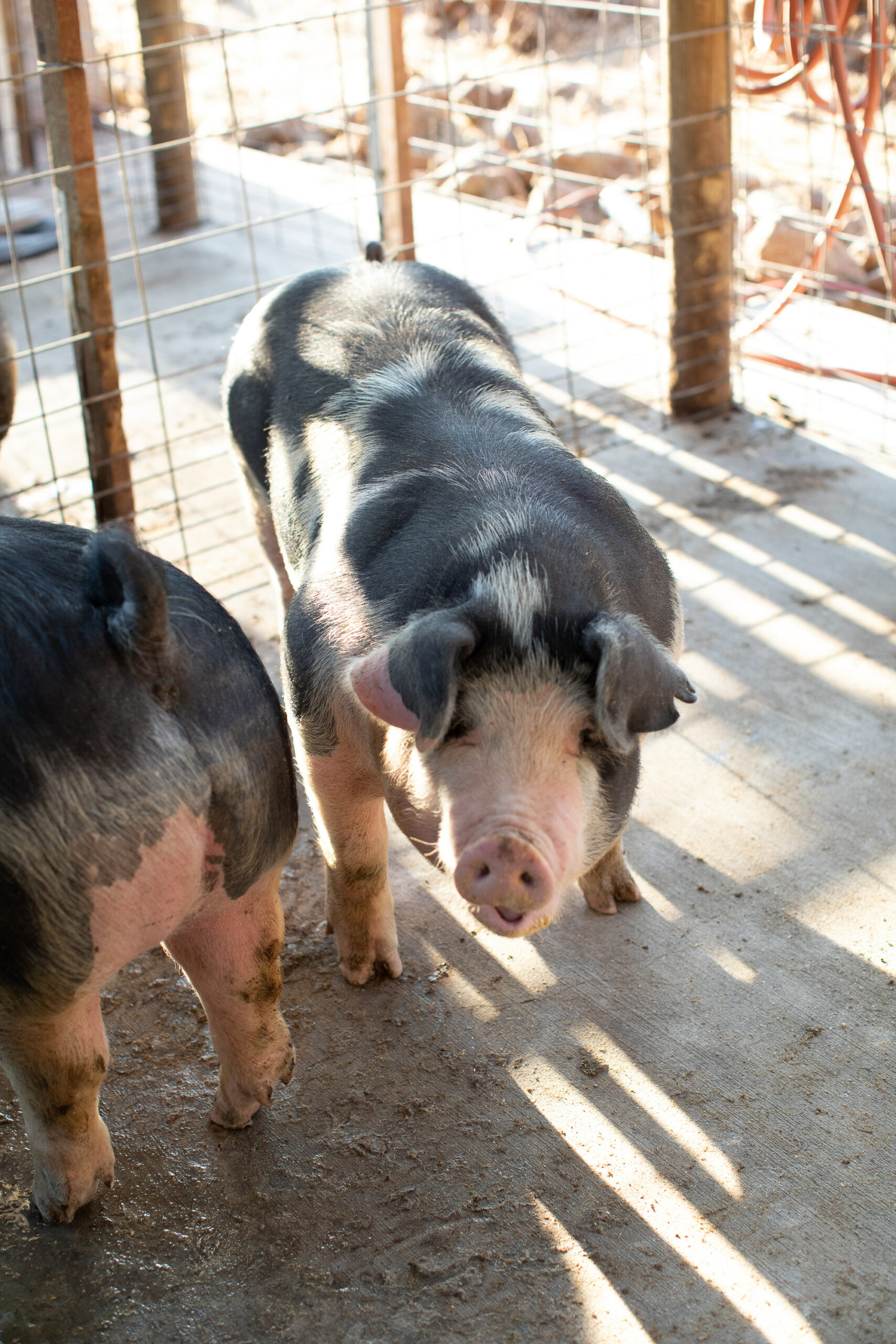 The family never considered leaving Sonoma County. For one thing, Howe says he couldn't leave his medical community. (His father is a retired Santa Rosa family practice physician.) Howe was back to work seeing patients and performing surgeries just a few days after the fires. "I feel like I'm a really good surgeon, so I want to see and help people in my community," he explains. "Isn't that why I do this?"
Marks and Howe lived with the kids in a Petaluma rental during the two-year rebuild, returning home in December 2019. Architect Nate Bisbee says his clients insisted the rebuild be an enjoyable process.
"Clearly they were stressed and experiencing a sort of trauma," Bisbee says. "At the same time, they had this positively fun attitude about building this house."
The original home in the rural Rolling Oaks community had multiple levels and a 1970s aesthetic. Howe and Marks wanted the new place to feel uncluttered, modern, and simple by design. The painted white exterior, corrugated metal roof, and large front porch reflect an agricultural feel. And with 3,770 square-feet of open-plan living space, there's plenty of room for the family to spread out.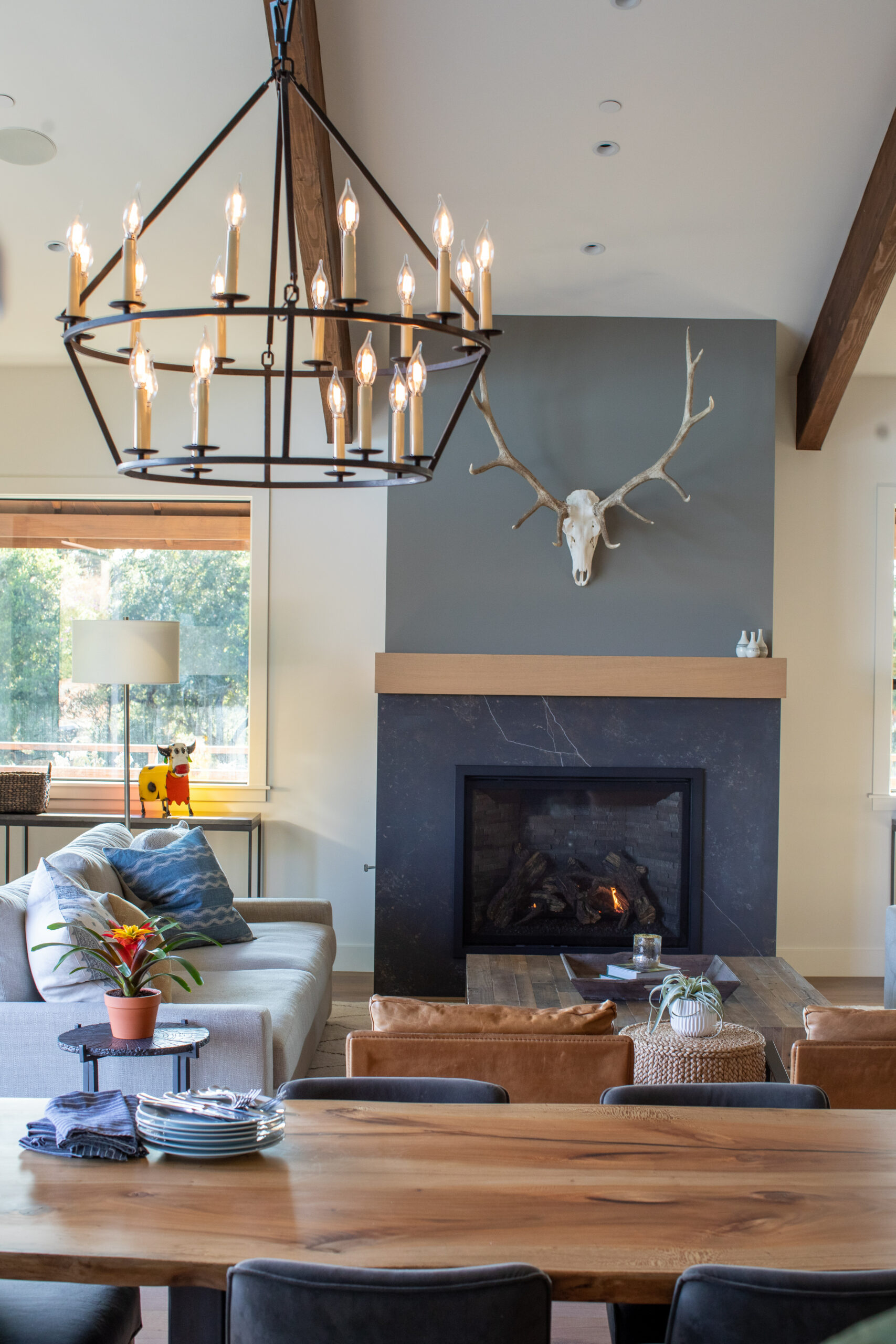 The home is a single story, except for a downstairs bedroom and wine cellar. A sliding glass door opens from the main living areas out onto the deck, dominated by a lap pool and hot tub. "The pool is a dream that I wasn't going to let go of no matter what, even when we hit budget problems with our building," Howe says.
Marks prevailed on other features, including the grand staircase at the entrance of the home, heated towel racks in the main bathroom, and a washer and dryer set in the walk-in closet.
A 20-foot dining table, built out of sycamore by Jesse Almos of Sonoma Woodworks, anchors the dining area, next to a large, family-friendly kitchen with a quartz-topped island. In the living room, the defining feature is an elk skull above a new gas fireplace.
Howe, who is a hunter, had taken the animal at a hunt in Colorado before the fires. The fact that it survived the blaze to be mounted in their rebuilt home is symbolic of the family's own journey, he says.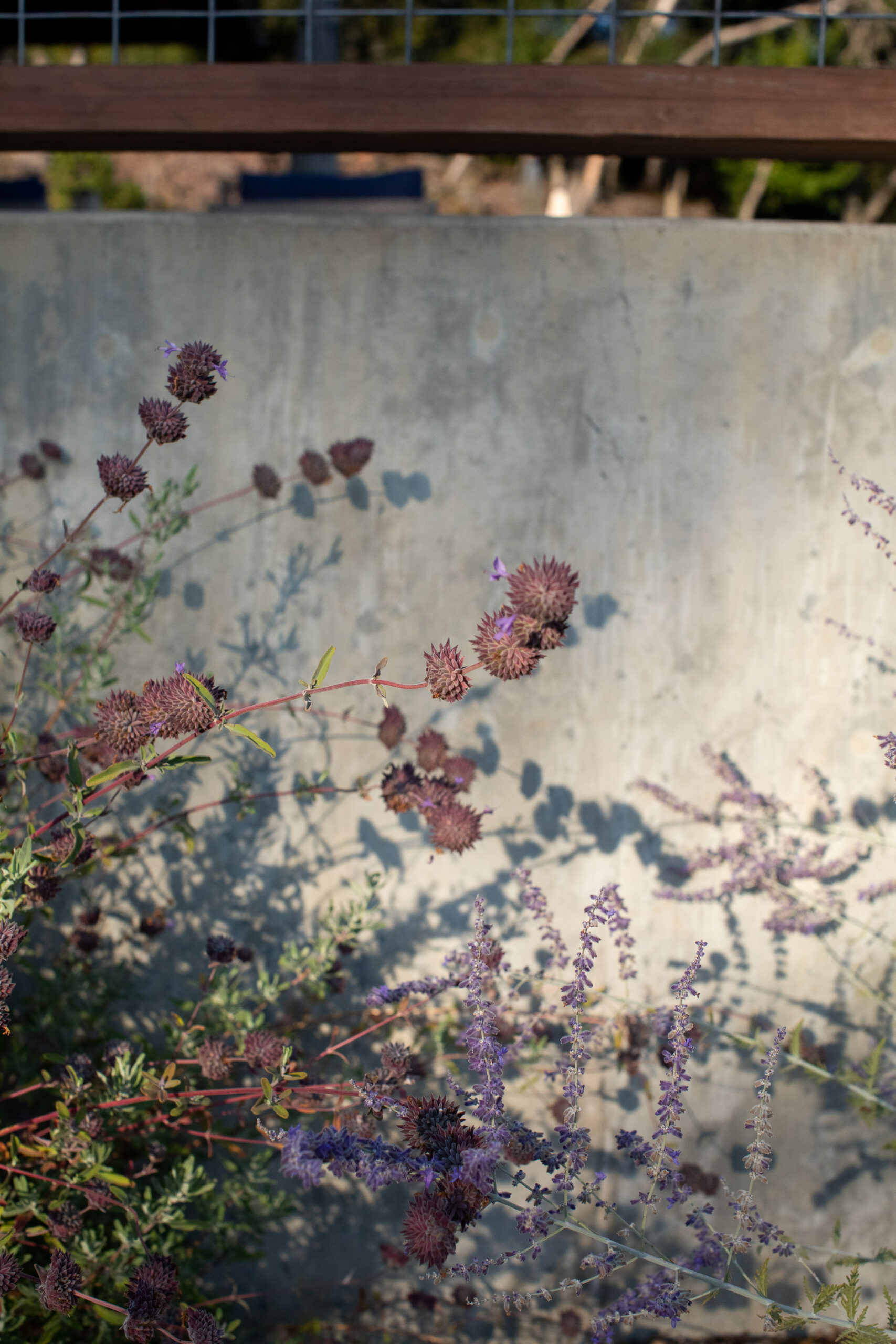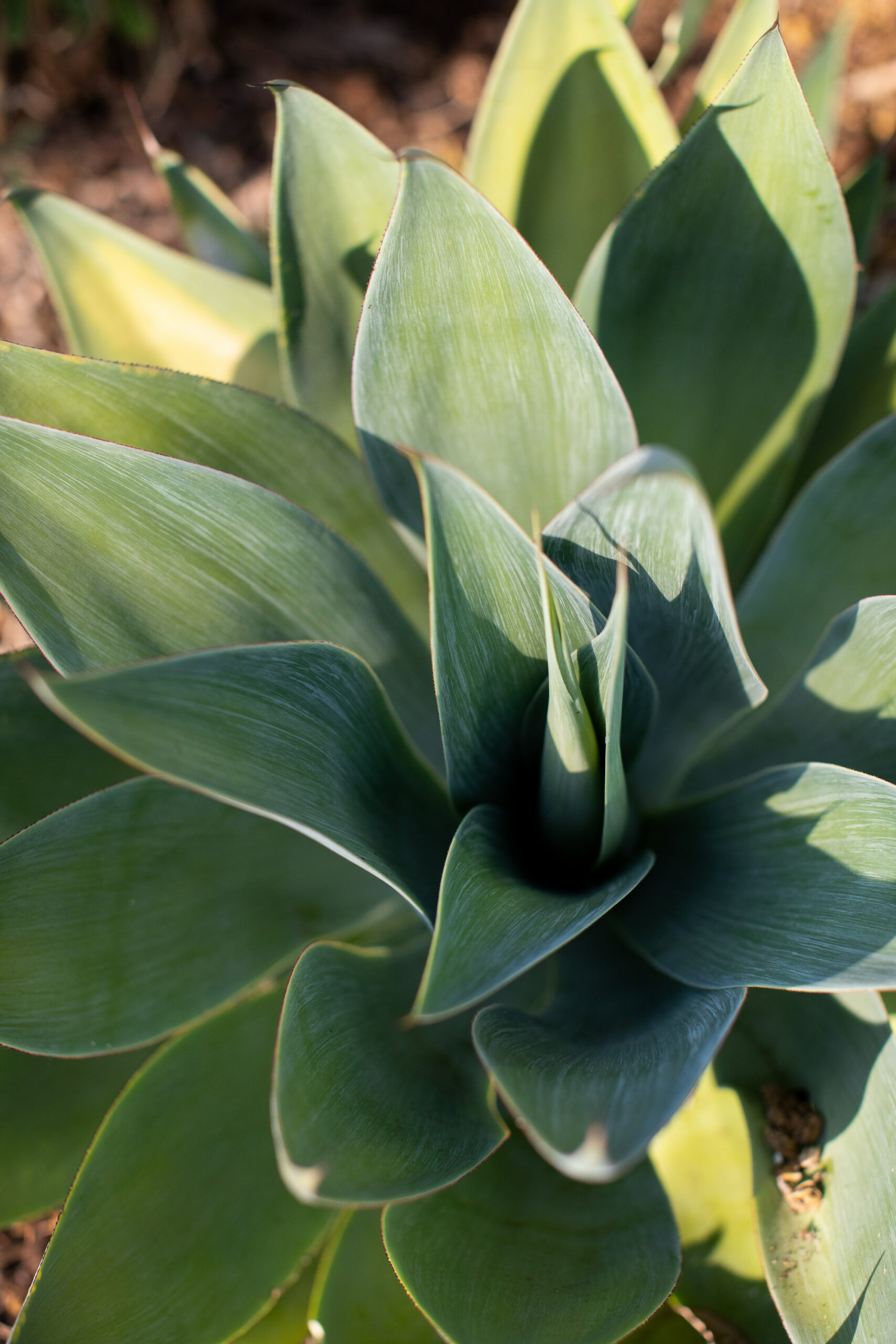 Howe and Marks often sit on the porch in the evening, sipping glasses of wine and watching the sun set. From here they also have a bird's-eye view of two of the property's three paddocks. Marks says she "feeds her soul" walking among the rebuilt, terraced gardens, now filled with pollinator-friendly plants and new fruit trees. Another favorite hangout spot is the pool deck, where the couple take in the views, chat about their day, and listen to birds and animals. From the hot tub, they can watch bats skim the pool for bugs.
In these quiet moments, the couple say they feel gratitude for being home again, in a place that fits their family perfectly by design. "We definitely had a hand in how this house turned out," Marks says.
"And it means something."
Resources
Builder: Richard Kirby, Annadel Builders, Santa Rosa, annadelbuildersinc.com
Architect: Nate Bisbee, Bisbee Architecture + Design, Santa Rosa, bisbeearchitecture.com
Interior Design: Carrie Bisbee, Bisbee Architecture + Design, Santa Rosa, bisbeearchitecture.com
Landscape Design: Tami Soler, Renaissance Garden Design, Sonoma County, renaissancegardendesign.com
Subscribe to Our Newsletters!