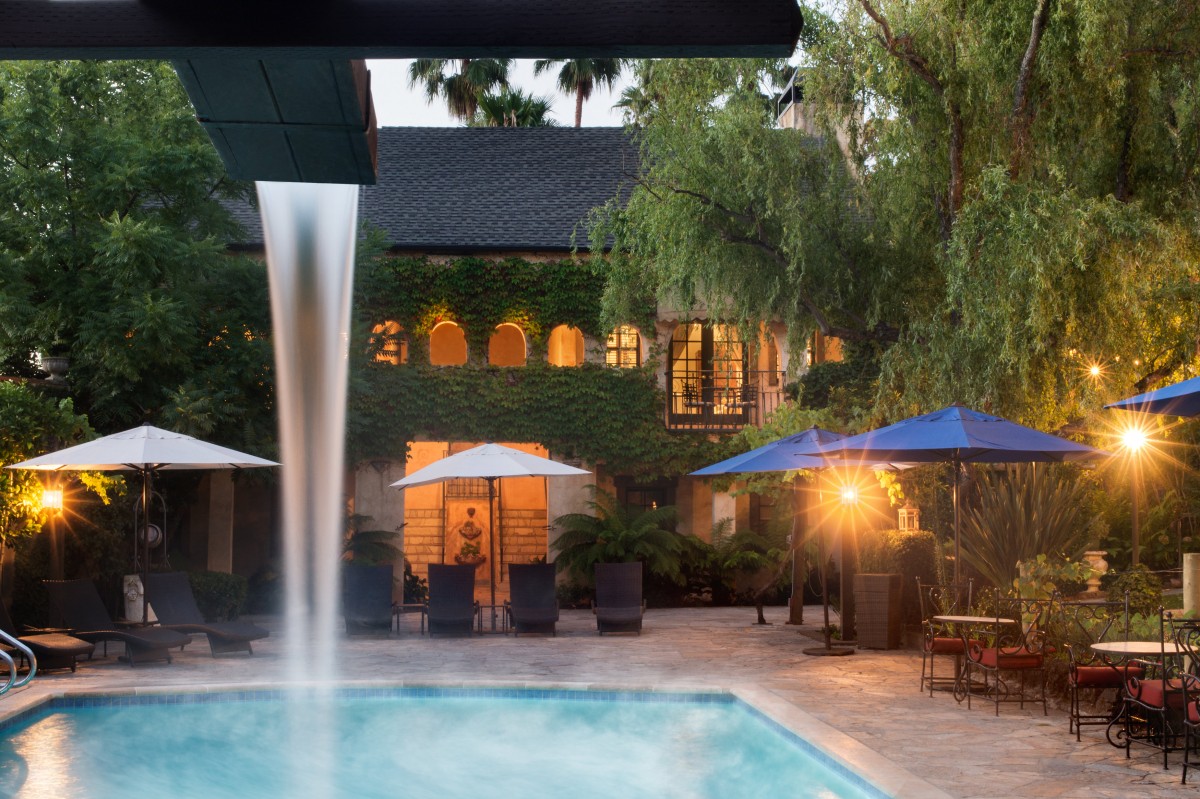 When you arrive at Kenwood Inn and Spa you feel the blissful freedom of having just checked your baggage at the airport. But this time it's your mental baggage you are free of — and with no extra weight charge.  
Situated just off the main vein of Sonoma Valley's Hwy 12, the quaint Italianate Kenwood Inn & Spa [KIS] blends into the countryside corridor seamlessly as if it's been there for centuries. Upon entering the inn, you do immediately feel as though you've stepped back in time to a place of enchantment steeped in tranquility, serenity and solace.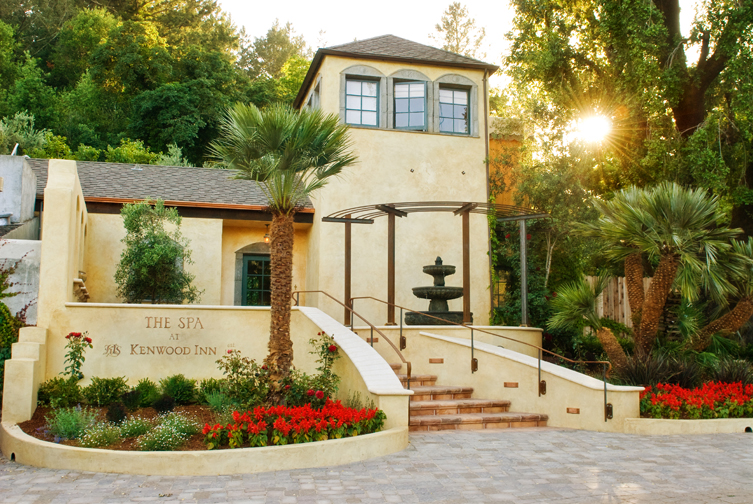 The alcove exudes charm and eloquence from the moment the concierge offers a complimentary glass of Prosecco. A slow blink, a long exhale, a big swish of bubbly and you say to yourself, "ah, I'm home."
You then discover the fruit tree-flanked center courtyard planted with avocado, fig, pomegranate and lemon, along with grapevine varietals such as cabernet, chardonnay, zinfandel and merlot.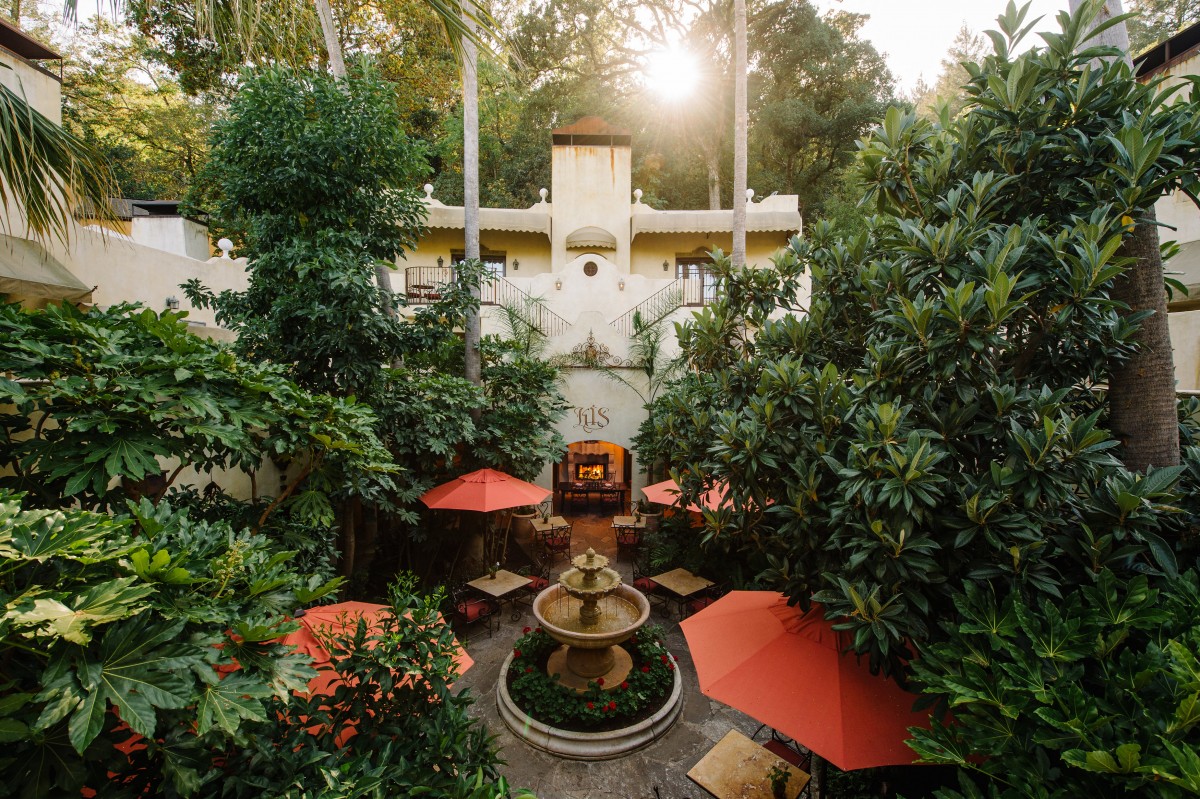 At KIS you experience luxury at its finest without the Napa Valley pretense. Although it is not formally a bed and breakfast, by first day's end, you'll be on a first name basis with all the guests and the staff at the 29 room, 2 acre property.
No request is considered unreasonable here. "Once I was working the night shift and a guest wanted hot lemon water in the middle of the night," room manager Don Hamilton said. "Because the kitchen is closed at 2:30 a.m., I picked a lemon from a nearby tree for her room service order. She was delighted."
At this Sonoma Valley inn, each day begins with a complimentary full breakfast by the central fountain, flanked with wild flowers and pops of red. Guests can enjoy daily specials like Kenwood Inn Signature Eggs Benedict; a poached egg, grilled portobello mushroom, spinach with hint of tomato infused hollandaise sauce or an Italian Frittata filled with asparagus, red pepper and parmesan cheese.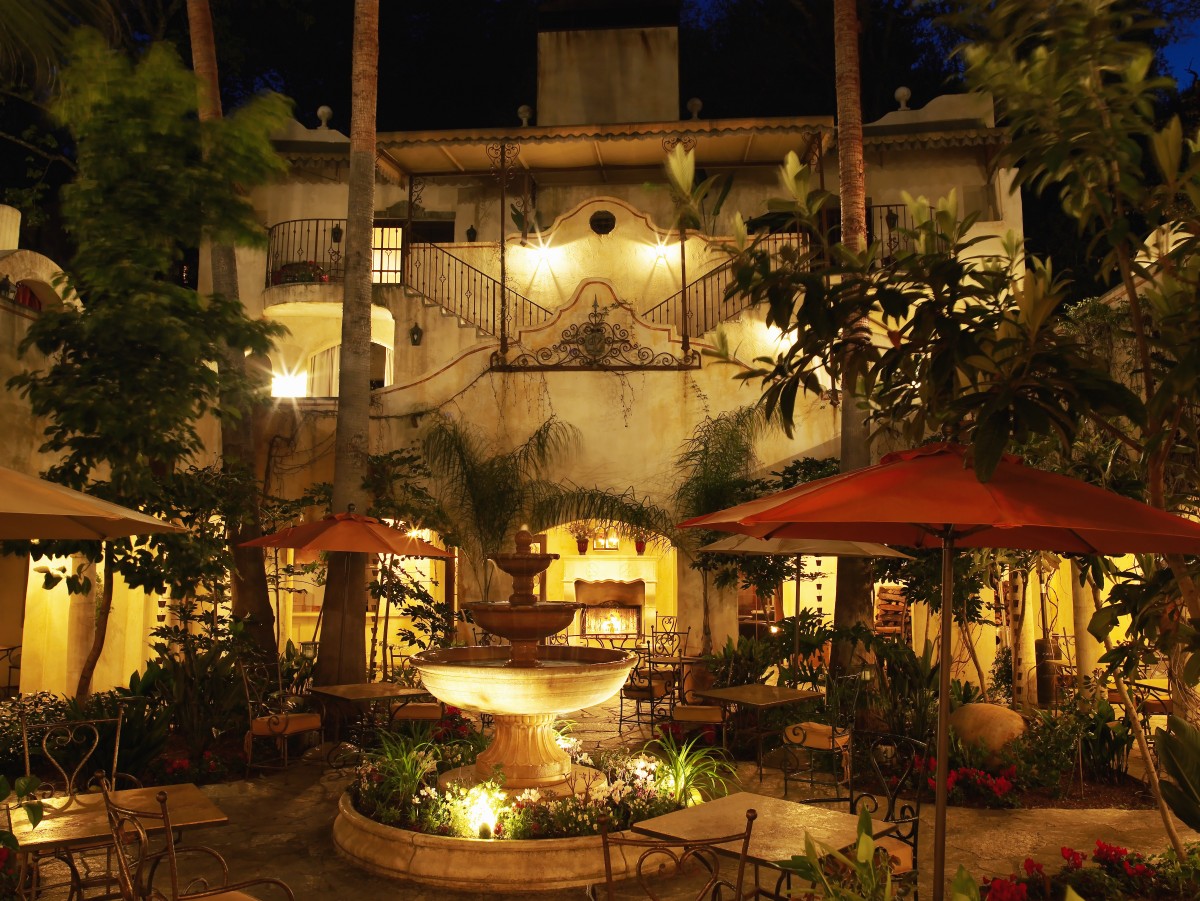 Dinner is served nightly from the resort's private restaurant for an added fee. The resort's coveted cuisine features local wine country ingredients. The menu can be found online at www.kenwoodinn.com.
KIS boasts a well-rounded array of wines from around the world and highlights about a dozen local wines like Papapietro Perry Pinot and Turley Zinfandel.  Nearby wineries include, St. Francis, Chateau St. Jean, Landmark, and VJB Winery.
For artisan beer lovers, the inn showcases local craft beers such as Lagunitas Brewery and Anderson Valley Brewing Company. Daily wine & beer service begins at 2 p.m. and ends at midnight.
---
Kenwood Inn and Spa
10400 Sonoma Highway, Kenwood, CA 95452
Reservations: 800.353.6966
---
Photo Courtesy Kenwood Inn & Spa