The best new way to entertain? Launch a regular wine tasting group.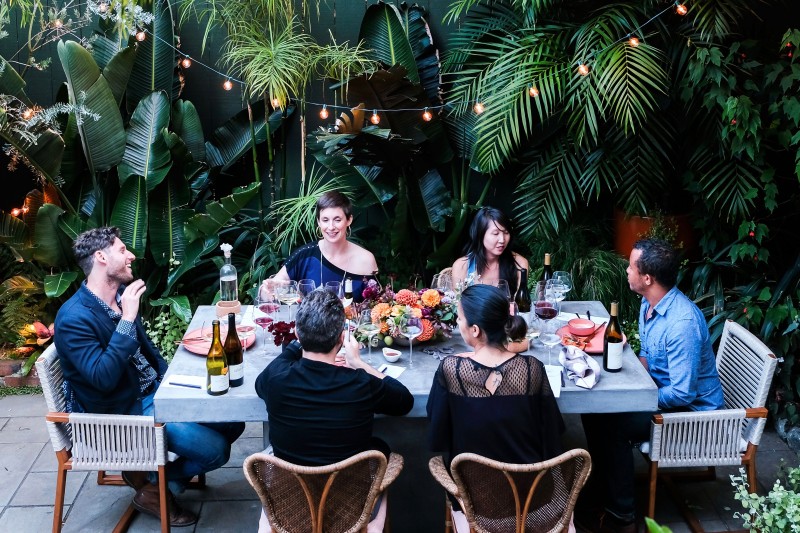 If you're reading this, we're guessing there's a fair chance you have a book club or two in your past. Excellent things, book clubs. But to be honest, sometimes the best part is the chance to get together with friends and drink great wine.
Why not get straight to the point and start a wine club instead! We're not talking about a typical wine club, where you sign on with a single winery to receive a couple of bottles every month. Instead, extrapolate from the book club model and plan regular gatherings focusing on a few wines that push the boundaries of your knowledge a little, but more important, create good times. We've thrown the first party, to get you started.
Here's the plan in four easy steps: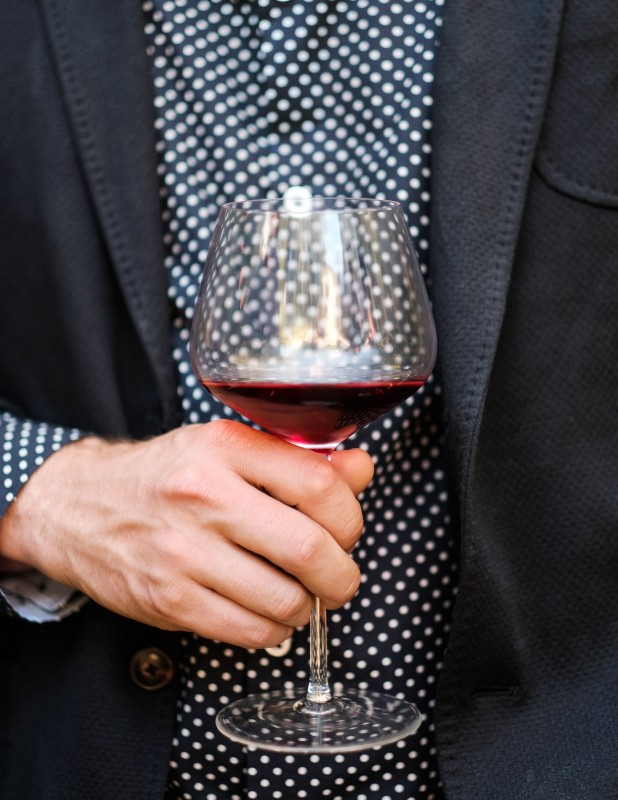 PICK A WINE THEME
Is there something about wine you've wanted to explore for a while? (Say, What's the difference between Syrah and Petite Sirah? Or, Do rosés made from different grape varieties really taste different?) The idea is to settle on a theme (as you would a book) that will give you a handle on an interesting pocket of the wine world by the end of the evening.
The theme we chose for our party actually derives from a fun fact: In Burgundy, France, if a wine is white, it's almost certainly Chardonnay; if it's red, it's Pinot Noir (those are the two dominant grapes grown there). An interesting question follows then: Do Chards and Pinots from Burgundy taste very different from West Coast versions? Perfect party theme: an Old World–New World comparison of Chardonnay and Pinot Noir! The handy bonus embedded here is the need for four bottles for the evening—not a bad number for four to six guests.
A knowledgeable wineshop clerk would be an invaluable resource for steering you to good bottles for most themes. For this party, though, we've made it even easier through Sunset's new wine club, Firstleaf. We chose a white and a red Burgundy and a California Chardonnay and Pinot Noir from the club. Below is the lineup, in the order we set them up for our tasting, from lighter to fuller bodied.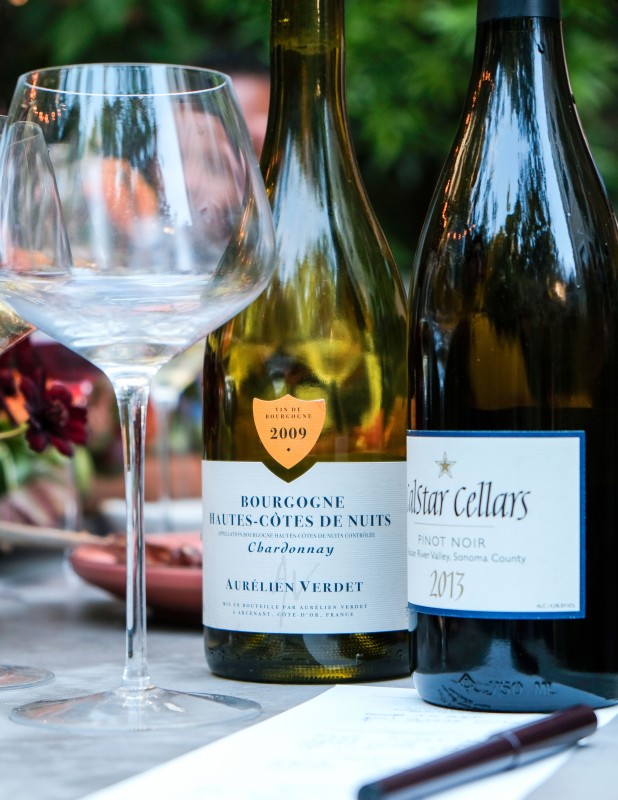 Bottles for our party:
The set of four wines is available from our Firstleaf wine club ($50 with membership or $70 without membership):
Aurélien Verdet 2009 Bourgogne Blanc (Hautes-Côtes de Nuits)
Annabella 2014 Chardonnay (Napa Valley)
Bourchard Père & Fils 2014 Réserve (Bourgogne)
Calstar Cellars 2013 Pinot Noir (Russian River Valley)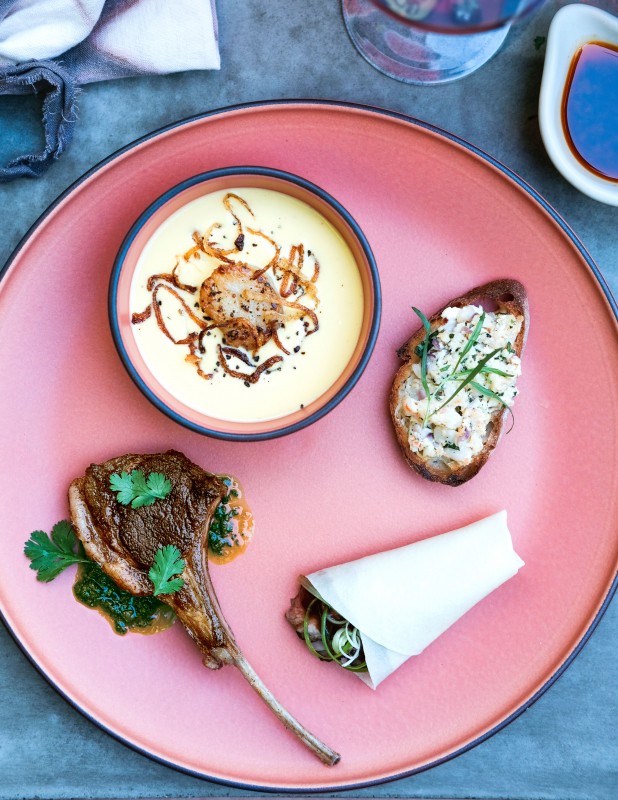 CREATE A MENU TO MATCH
The idea is to come up with a substantial nibble to pair with each wine—which together add up to dinner. Helpful principles to think about are, first, match the weight of the food and wine (lighter foods with lighter-bodied wines, richer proteins with heavier-bodied wines); second, echo the wine's flavors in your appetizers (fresh herbs, for instance, or specific spice flavors); finally, find complementary contrasts (acidity in wine cuts through rich foods, while lush fruit can tame heat).
We played with these principles in our Test Kitchen and came up with an appetizer for each wine. Our pairings were measured by the heartiness of the thumbs-up from the staff.
---
Recipes
Mustard-Tarragon Shrimp Toasts
For the white Burgundy
Sweet, succulent shrimp are a great flavor and texture match with Chardonnay. But the minerality and bracing acidity of the Burgundian Chard make an excellent foil for Dijon mustard and fresh tarragon. Recipe: Mustard-Tarragon Shrimp Toasts
Chilled Corn Soup with Seared Scallops and Crisp Onions
For the Chardonnay
Fresh summer corn is one of slightly buttery Chardonnay's dear friends. We've stacked the deck here with two others—tender scallops and caramelized onions, which echo the sweet toastiness in the wine. Recipe: Chilled Corn Soup with Seared Scallops and Crisp Onions
Moroccan-Spiced Lamb Chops with Charmoula
For the red Burgundy
An earthy Burgundian Pinot Noir is likely to have both warm and savory spices. We paired this one with a sauce that includes cinnamon and smoked paprika, as a bridge to the entire spectrum. Recipe: Moroccan-Spiced Lamb Chops with Charmoula
Asian Duck Wraps with Hoisin Dipping Sauce
For the California Pinot Noir
Duck is always a good starting point with the bright red fruit of Pinot. But with the riper, sweeter-seeming California version, we've matched a sweeter sauce and the warm range of spices included in Chinese five spice. Recipe: Asian Duck Wraps with Hoisin Dipping Sauce
Shortcut option: Buy, don't cook
If time is short, or your interest leans more to wine than cooking, substitute purchased appetizers for one (or all) of the pairings. Look to gourmet markets or creative ethnic restaurants for these picks.
Seafood sausages with a Dijon–crème fraîche dipping sauce for the white Burgundy (just mix a little mustard into crème fraîche).
Chicken empanadas with mango salsa for the California Chardonnay.
Duck-liver pâté or duck carnitas tacos for the red Burgundy.
A mix of charcuterie and sausages or, alternatively, Latin-style pulled, slow-roasted-pork tacos for the California Pinot Noir.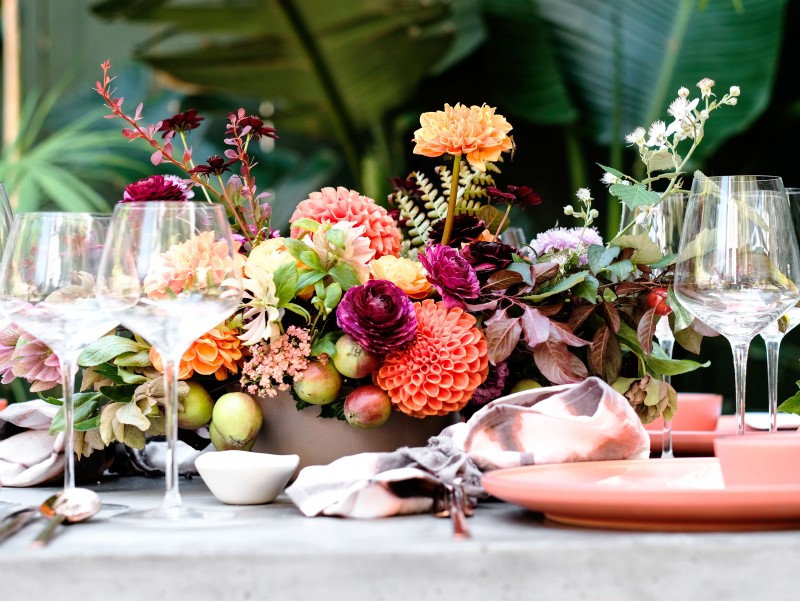 CREATE THE MOOD
One thing a wine party shouldn't be is formal. Precious linens and china only make guests more intimidated. Exuberant flowers, though, say, Celebrate! Just choose varieties that are fragrance-free, so the wines' aromas won't have any competition (such as the dahlias, ranunculus, and scabiosa in our arrangement pictured here).
Arrange all four appetizers on one plate for each guest, in the order you'll be tasting them. And arrange four wineglasses in the same order at each place setting. Ours are wide-bowled—the shape that's best for enjoying the aromas and flavors of Chardonnay and Pinot Noir. For napkins, go with a multicolored casual fabric that won't show wine spills. Finally, provide tasting-cards.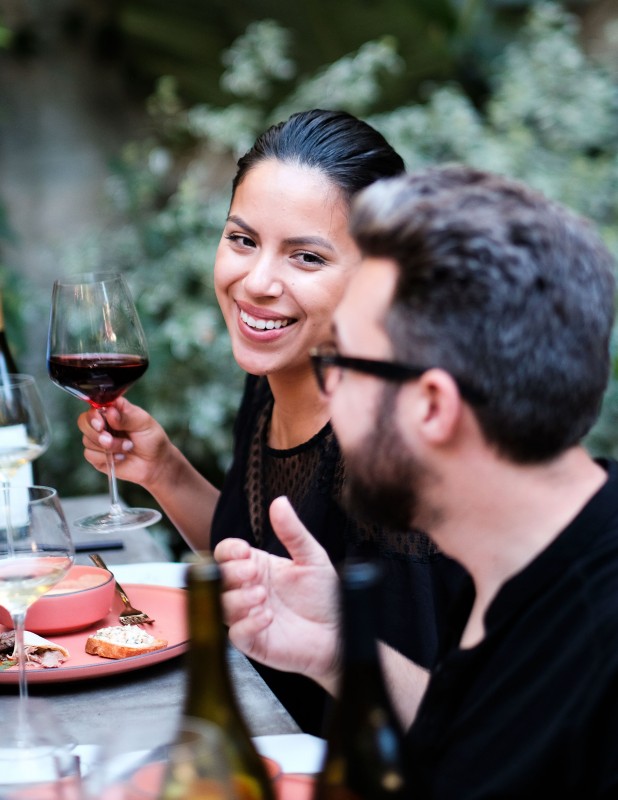 START THE CONVERSATION