From the sunny side of their Healdsburg street, Katrina Schjerbeck and Danny Brennan's vintage two-bedroom Healdsburg cottage looks freshly updated, with tall windows and a new roof and siding.
But getting to this end result took more than 10 years, as the family completed a series of projects over time. The cottage has grown into an expression of the family's values. It's sustainable, handcrafted and modest and no larger or fancier than it needs to be.
Schjerbeck, a jewelry designer and co-owner of Gallery Lulo in Healdsburg, and Brennan, a computer engineer who recently started a line of hot sauce, live in the home with their two sons, Lukas, 13, and Kristian, 9, plus an eager-to-please young pup, Charlie.
The couple met decades ago in Rome through a circle of expat friends. Schjerbeck, whose father was a member of the Danish diplomatic corps, grew up mainly in Africa. Brennan grew up in rural Louisiana. From Europe, the couple moved to New Orleans, where they renovated an older home together.
In 2007, after living in New Orleans through Hurricane Katrina and its aftermath, they were open to making a move. On a whim, Schjerbeck visited Healdsburg while in the Bay Area for a jewelry show.
"She came back to New Orleans and said she thought we should move there. And I swear, there was a bottle of wine on the table, and it said Healdsburg on it. And I was just, like, well, that's fine," Brennan said, laughing.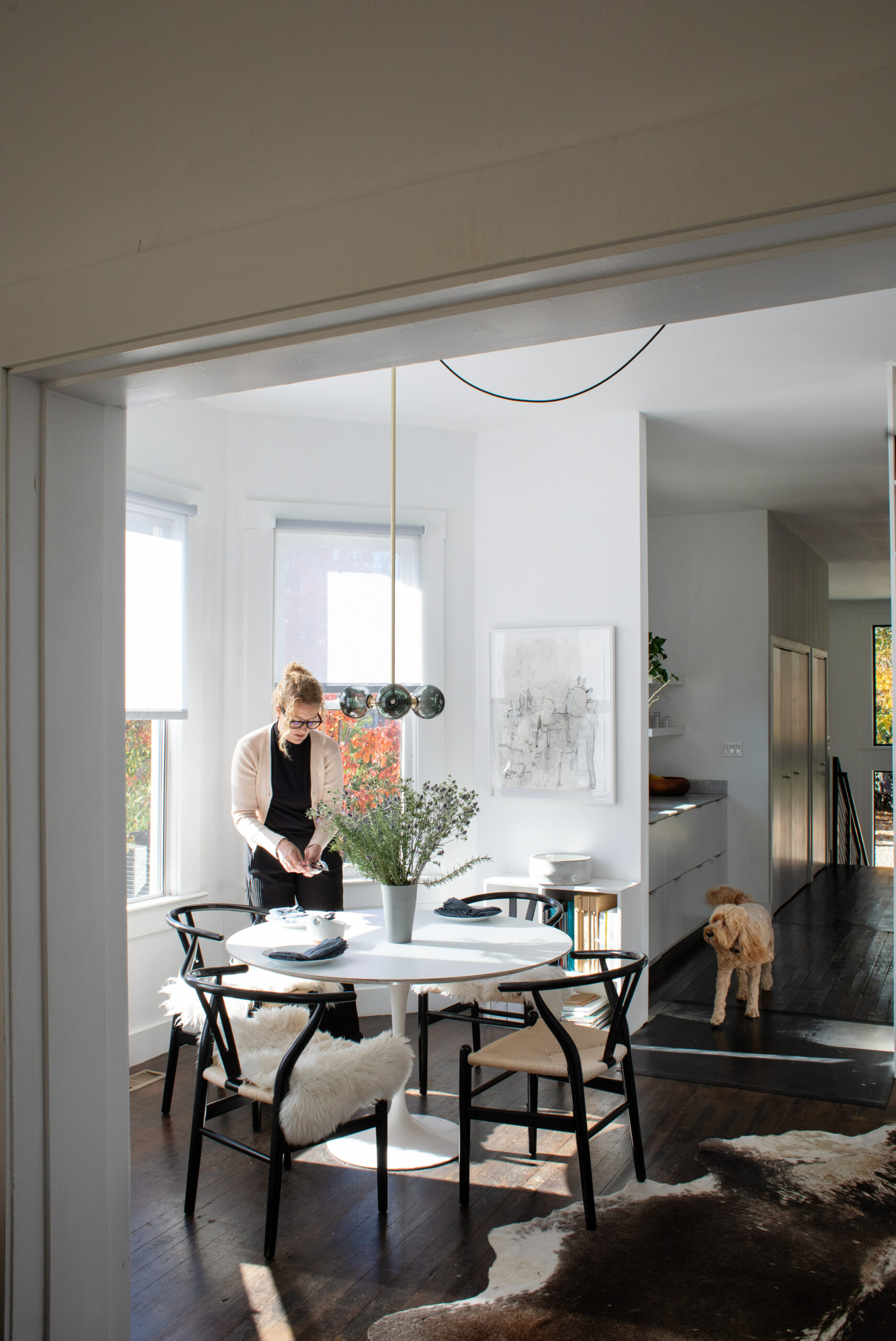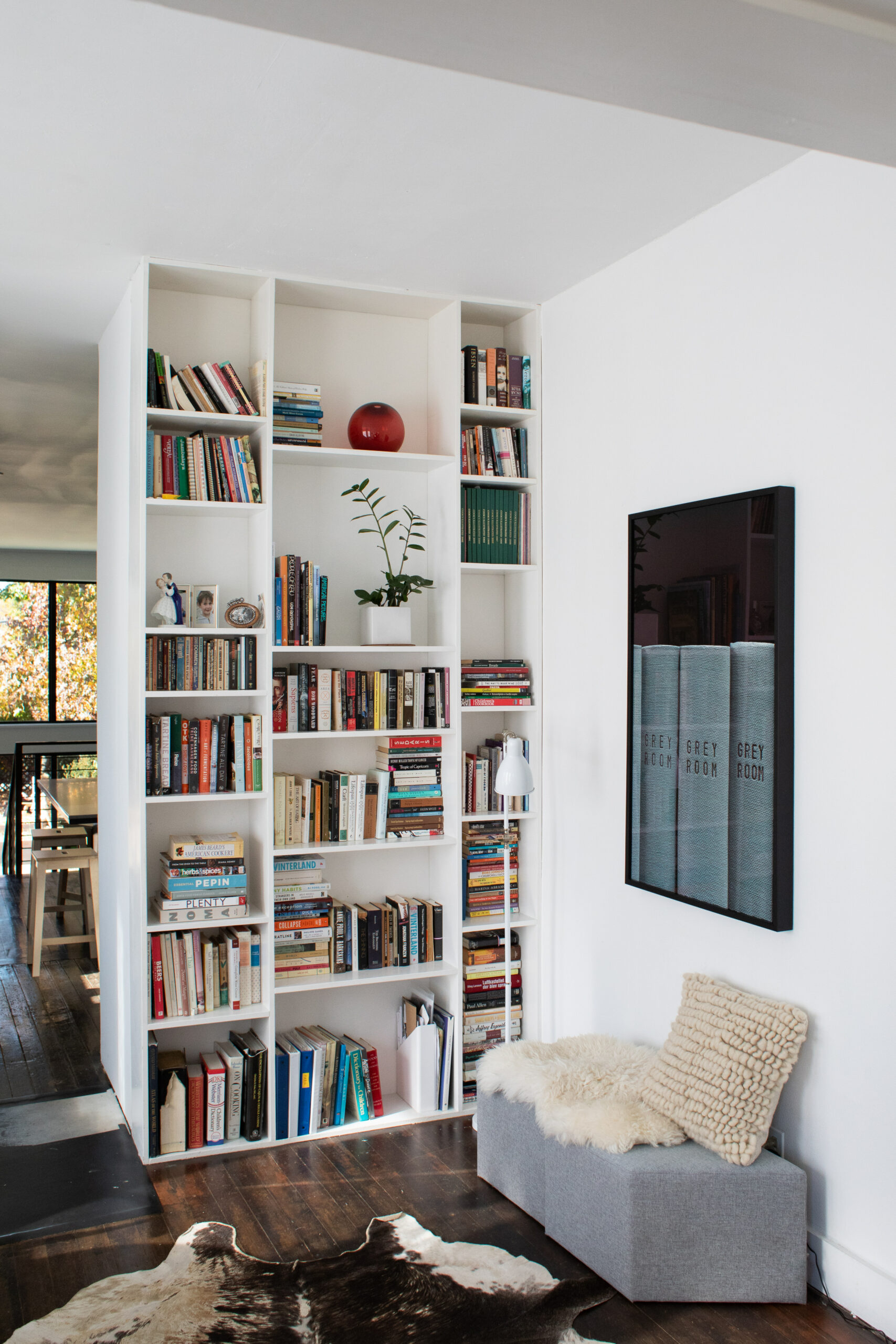 The perfect cottage
They rented in town for three years before finding their cottage, which is within walking distance of the plaza and Schjerbeck's gallery.
"It just looked like it was real — these tall, beautiful windows and vintage wood everywhere," Brennan said. "It reminded me of a 115-year-old house in New Orleans."
Schjerbeck and Brennan said the circa-1915 cottage was a classic case of good bones and possibility, but conditions inside were rough. The floors were slanted. There was no heat. The foundation was pretty much nonexistent ("it was just sitting on mud," Brennan said), and at the back of the house, a tacked-on utility room gave the overall layout an off-kilter feel.
They brought out the hammers and saws on Day One, determined to save money and do much of the work themselves, as they had in New Orleans. They hired contractors to do the heavy lifting with the foundation, but they tackled trim, tile and other finish work.
They removed layers of old paint to reveal beautiful original Douglas fir subfloors. "After the war, I think there was just a surplus of army green paint," Brennan mused. "You're thinking, that's gotta be someone throwing it down in the '50s just because it was free."
Those first five years were a bit of a whirlwind, with two young children, Brennan's full-time job, Schjerbeck's gallery and major renovation projects taking up their free time.
"I remember we were constantly scraping down popcorn ceilings, and we didn't have a dishwasher for years," Schjerbeck said. "The house was up on stilts while we did the foundation. You look back and are like, wow, how did you do that?"
"It was less stressful when you had a glass of wine at night," Brennan joked.
Quality of window light
They're finally at a stopping point, Schjerbeck and Brennan said, after recently completing a long-awaited new kitchen and adding a new family room and wall of windows looking out to the back garden.
For Schjerbeck, the quality of light from the windows, both vintage original ones and the contemporary window wall in back, make the home. She and Brennan described the look as pared-down and cozy, true to Schjerbeck's Danish roots.
"We always have music on and little candles in the winter. The kids love those things. And I love freshness. I love cleanness," Schjerbeck said. She and Brennan have filled the home with ceramics, art and books, especially handmade objects with detailed craftsmanship. They're not overly precious items, but things the family uses every day.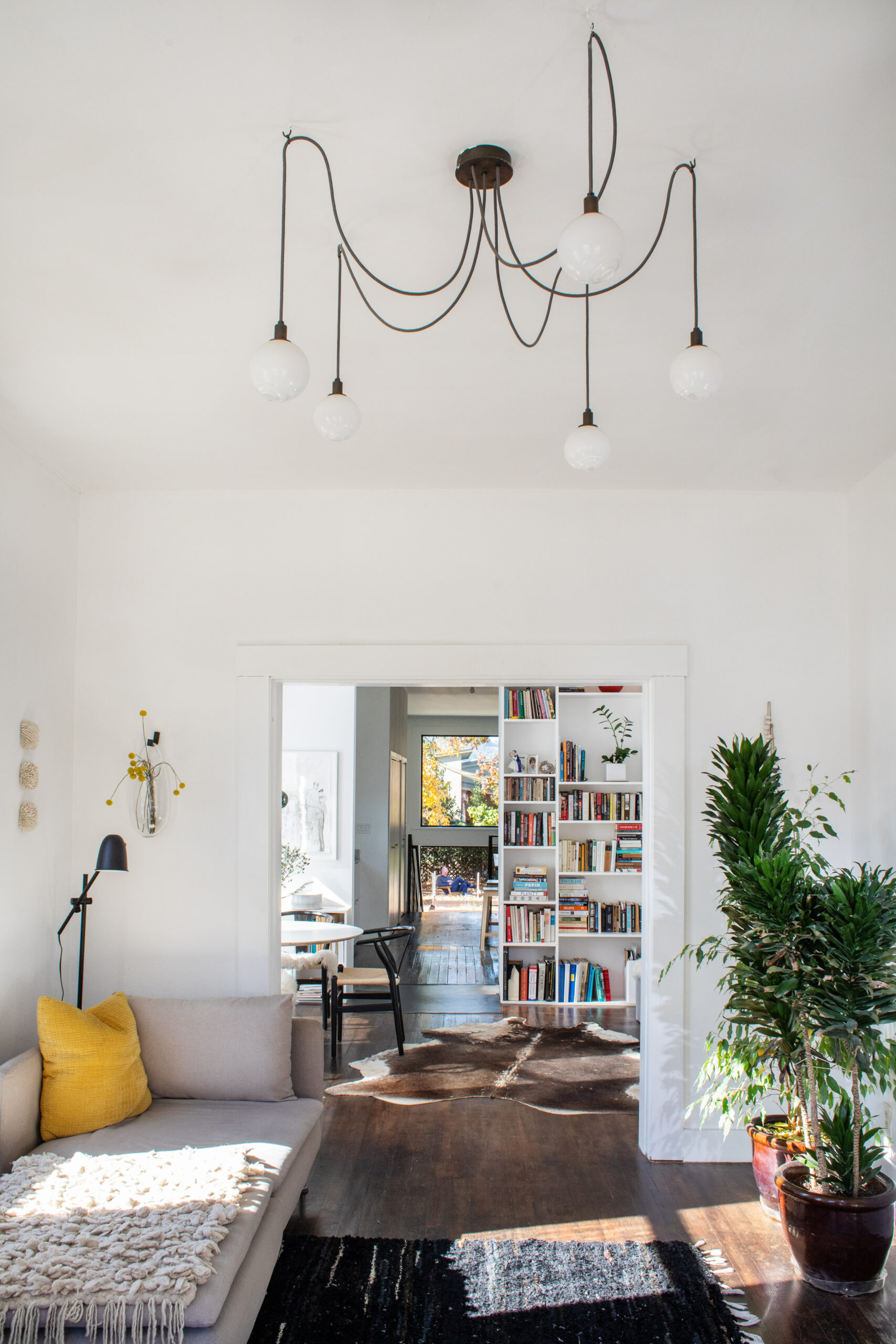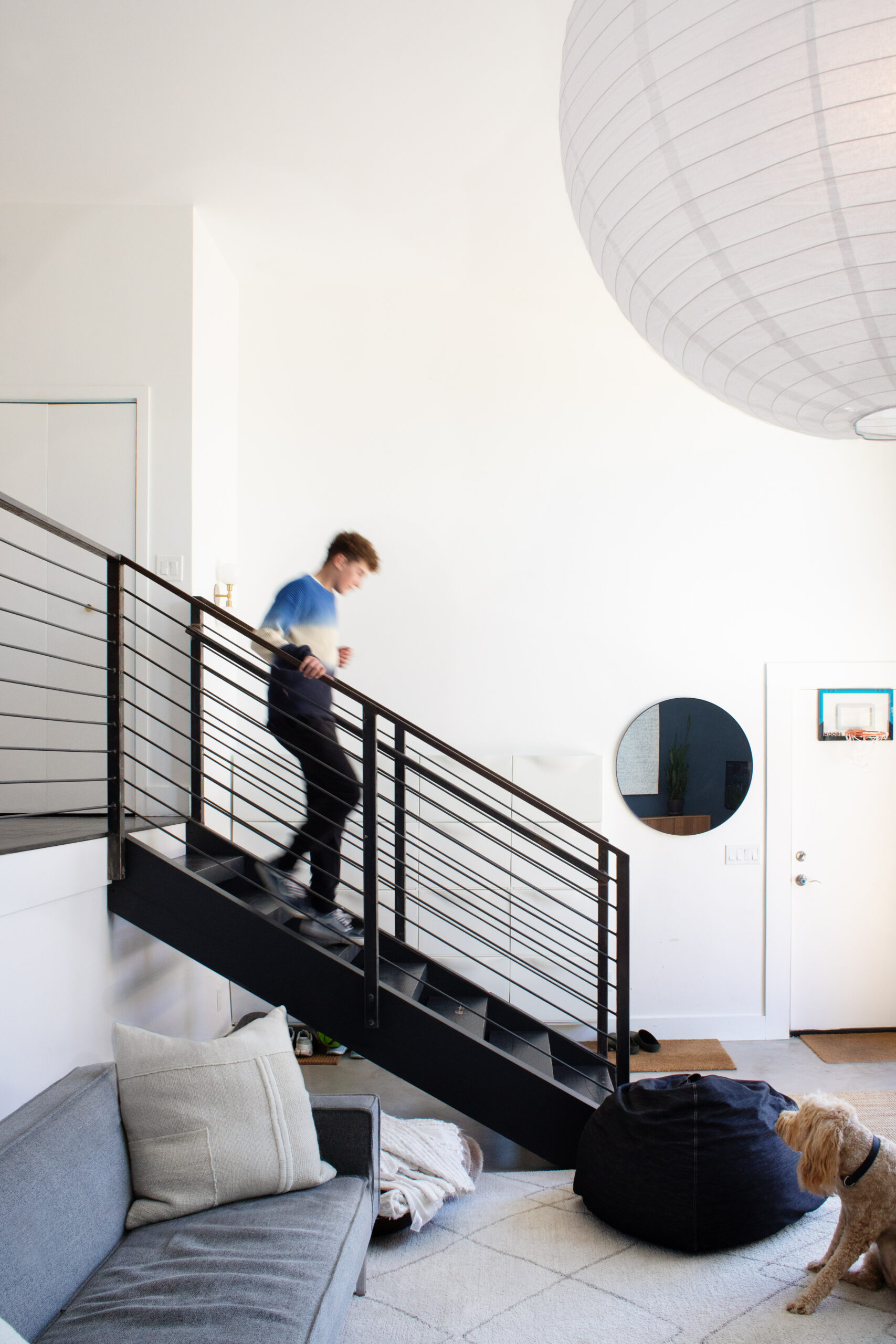 The most popular place in the home is the kitchen island, used for cooking together, art projects and homework. Schjerbeck loves to bake with the kids, and every Friday is homemade pizza night.
"We're big into farmers markets, and I'd say 75% of our life on the weekends revolves around food — shopping, prepping, eating," Brennan said.
Brennan and Schjerbeck said they hope they've cemented a love of older homes in their two sons.
"I think it's going to feel normal to them," Brennan said. "Like, this is what a building that was built in the 1600s or the 1900s feels like — solidity of the wood, the quality of the light."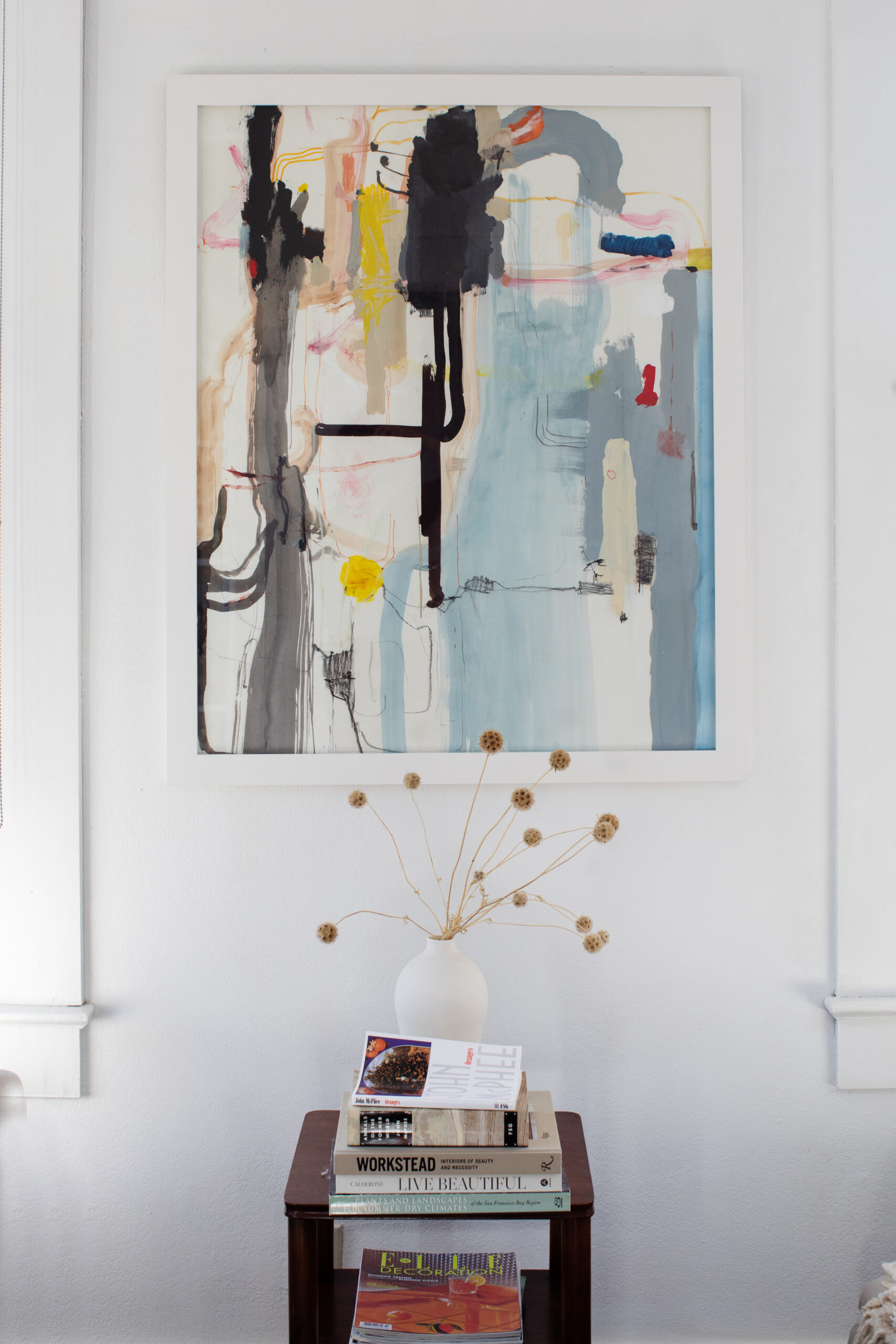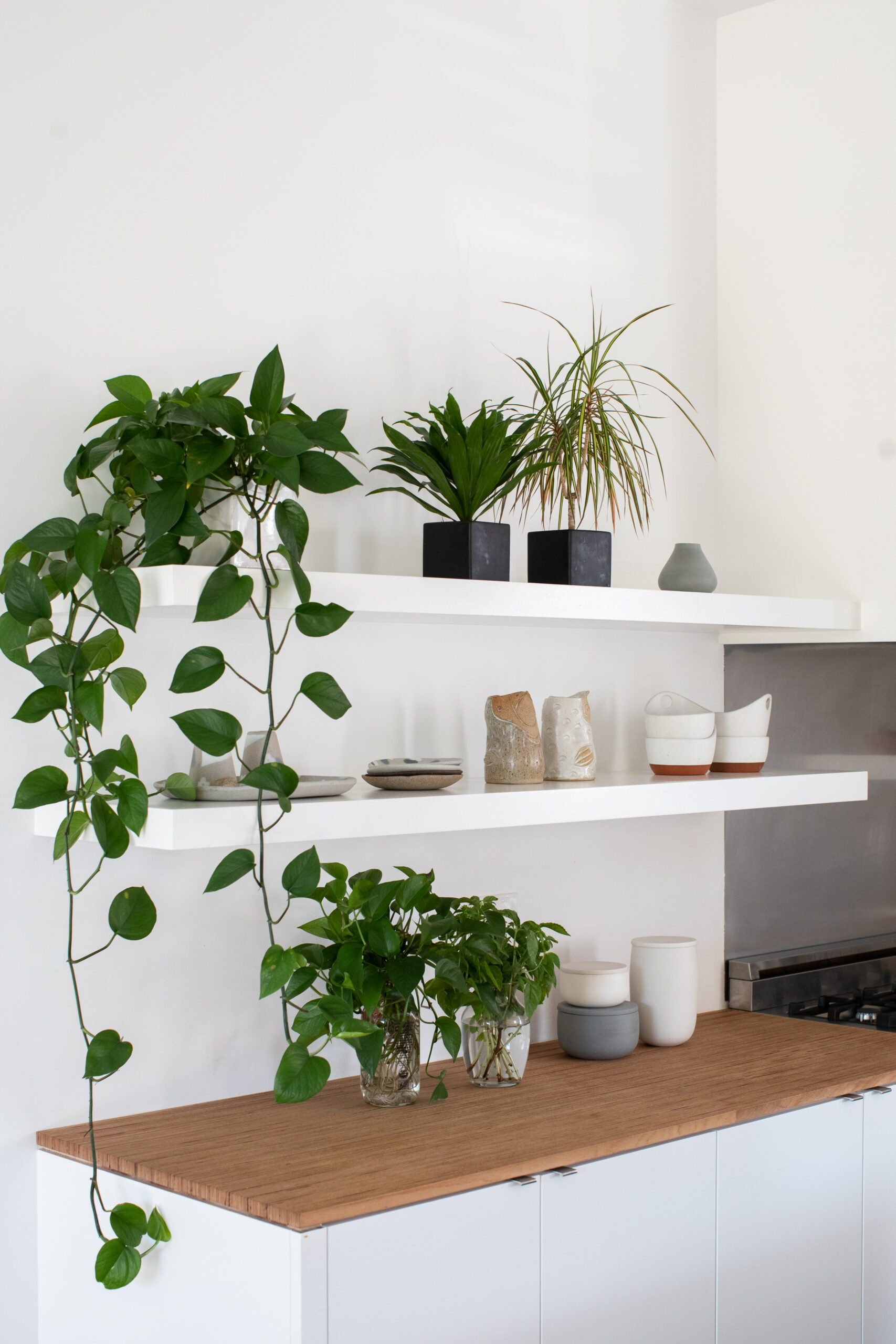 Lukas and Kirstian remember the stages of the renovation, and the family often talks about the work they've lived through and the projects they still want to complete. The couple want the boys to understand their lives are enriched by the time and effort they've invested in the home, and the transformation evolved over time, slowly and sustainably.
"It's like everything in our lives. We've had to do it little by little," Schjerbeck said. "You grow that way — and you know the foundation's really strong."
Gallery Lulo, which Katrina Schjerbeck co-owns with Karen Gilbert of glass art company SkLO Studio, focuses on modern craft and design. The partners carry the work of 40 jewelry makers and fine artists, including many from the Healdsburg area. 303 Center St., Healdsburg. 707-433-7533, gallerylulo.com
Last year, Danny Brennan launched Healdsburg Ferments, offering fermented cayenne pepper hot sauce. healdsburgferments.com
Around Town
Homeowners Katrina Schjerbeck and Danny Brennan say their weekends fall into a relaxed cadence of food shopping and farmers markets. A few of their Healdsburg favorites:
THE PARISH CAFÉ
Schjerbeck's go-to's are the fried green tomatoes and eggs Benedict. And the whole family loves that you can sit outside and bring your dog. 60 Mill St., Healdsburg. 707-431-8474, theparishcafe.com
LEVIN AND CO.
They say they can easily spend an hour or two browsing the books and art and listening to jazz on the stereo at this family-owned spot on the plaza, not far from Schjerbeck's gallery. 306 Center St., Healdsburg. 707-433-1118, levinbooks.com
FIDEAUX
Treats for Charlie at this downtown pet shop with funny toys and beautiful leashes and bandanas. 43 North St., Healdsburg. 707-433-9935, fideaux.net
PRESTON FARM AND WINERY
After a morning in town, it's a short, scenic drive out to Preston, where the family likes to bring picnics and sit out under the olive trees, and the parents can enjoy a glass of wine. "We love the informality of the place," says Schjerbeck. 9282 W. Dry Creek Rd., Healdsburg. 707-433-3372, prestonfarmandwinery.com