In an old white barn on a defunct chicken ranch west of Petaluma is Graham's Country Store, a throwback to the days when artsy-craftsy folks had a shop just around the corner to purchase materials for decorating wood birdhouses, making holiday wreaths, knitting sweaters and replacing the noggin on a vintage doll.
You could go to the nearest chain craft store, but why, when there's Graham's?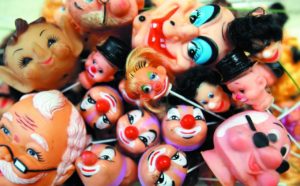 "If you love crafts, repurposing, junking like I do, it's nearly dreamlike to pull off the road toward the huge barn chock full of crafts that your mother — even your grandmother — enjoyed doing," said customer Rayne Wolfe of Petaluma. "What don't they have? It's an almost Christmas morning-like destination for crafters. They have the fixin's for everything."
Helen Graham founded the shop with her husband, Carl, in 1971, and they continue to run the place today. Buddy, a white shitzhu with an adorable underbite, is their canine representative.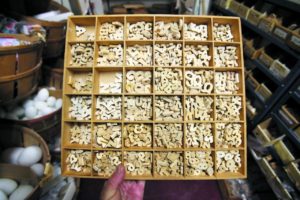 A person could easily lose track of time while browsing the aisles at Graham's. Shelves are laden with all types of craft supplies: paints and brushes, jewelry-making components, doll parts and tiny decorative lights that are no longer produced. The store also carries a large selection of ready-to-paint ceramics, one of its main draws. Friendly service and the Grahams' willingness to dig deep into boxes to find just the right item for a customer is another.
They also offer craft workshops for kids and adults.
"We teach whatever people want to learn," said Helen, 84, from painting ceramics to macramé.
"Yes," she added, "people still do macramé."
2865 Pepper Road, Petaluma, 707-795-7514, visit on Facebook.