A giant Adirondack chair on the side of Highway 12 marks the entrance to the  Cornerstone Sonoma marketplace. While the big, bright orange chair captures the whimsy of the 9-acre complex, it only scratches the surface of the many different things awaiting those who visit.
Here, at the south end of Sonoma Valley, you will find a microcosmos of Sonoma — tasting rooms, restaurants, gardens, boutiques and fine art that, together, capture the spirit of this area. As an additional bonus, the marketplace blends outdoor and indoor spaces in a way that feels just right, right now.
Home to Sunset magazine's test kitchen and gardens, Cornerstone is dotted with collections of plants — from lush pollinator gardens to raised beds, currently bursting with late-summer bounty: pumpkins, tomatoes and huge stalks of corn. Sturdy aloe vera plants juxtaposed with wispy wildflowers are pleasing to the eye, while a children's garden— complete with a mini vineyard and brightly colored nesting boxes for barn owls — is a fun space for little ones.
Throughout the landscape, you will also find fine art iron sculptures as well as elaborate art installations — some permanent, others revolving. Take a moment to stand still and take in the scenery, or snap a selfie, in the Serenity Garden against a backdrop of vineyards.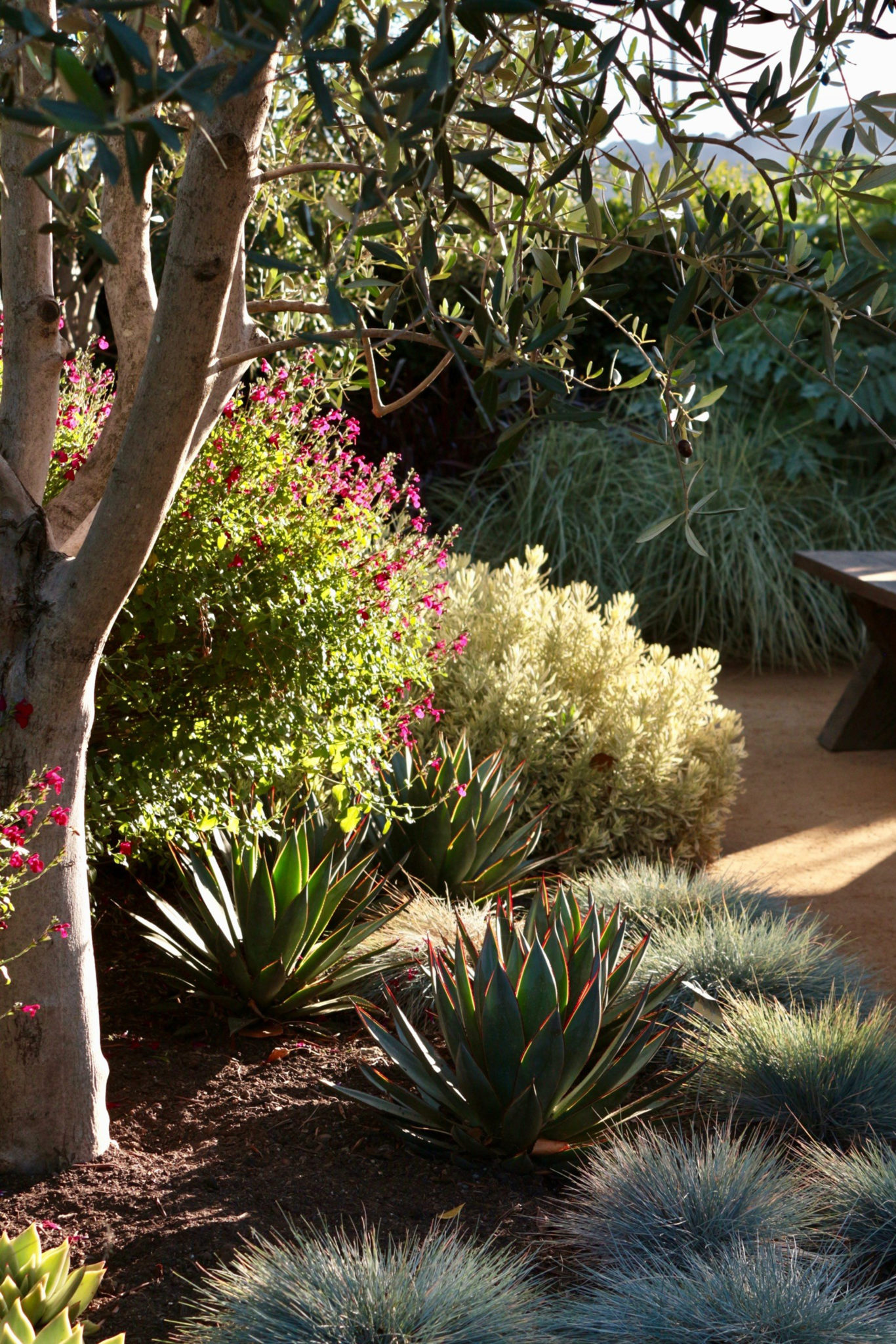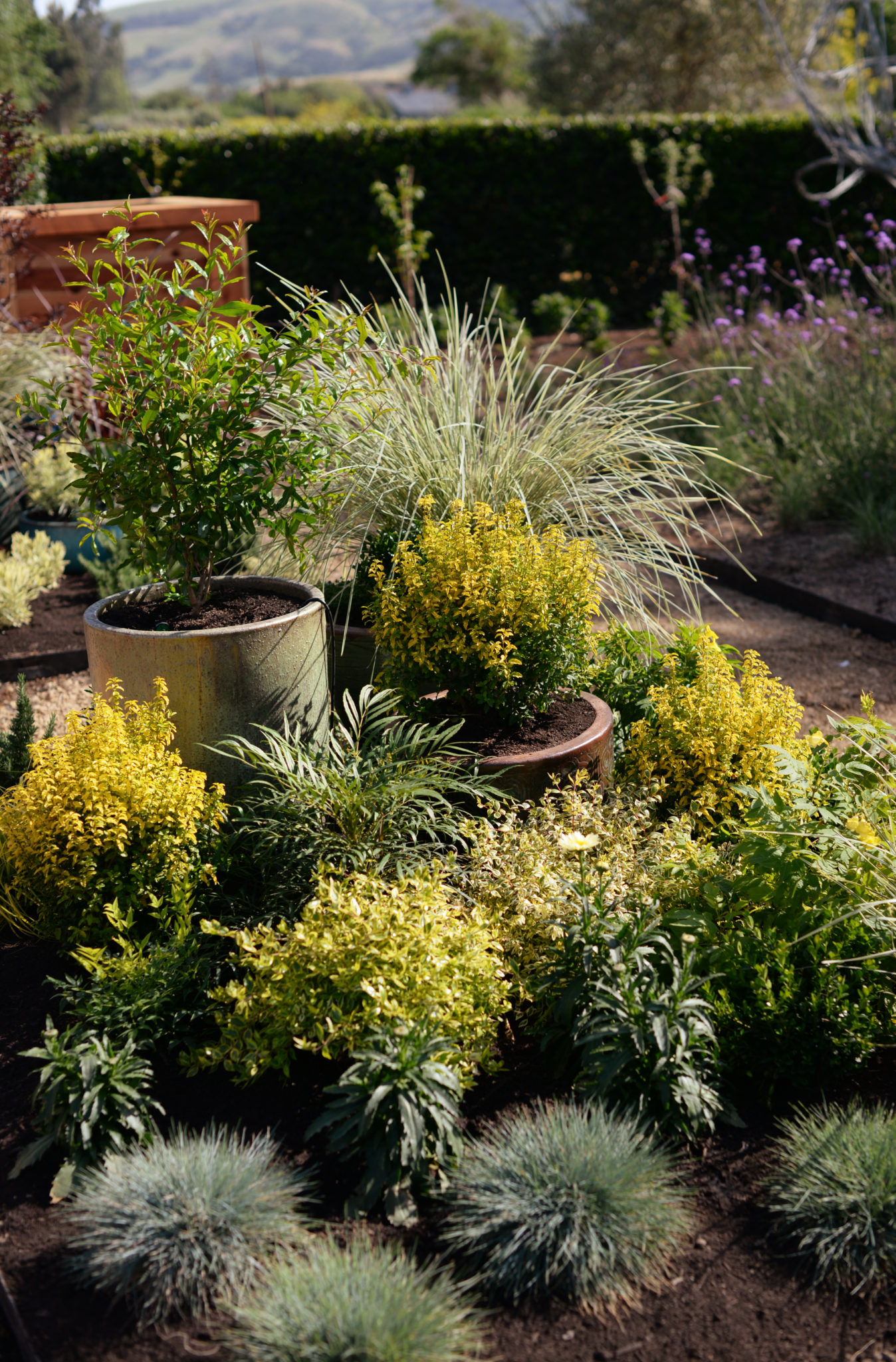 Cornerstone currently houses a trio of stores: Potter Green & Co, Eurasian Interiors and The Loop. (Chateau Sonoma, seller of French vintage finds, is currently in the process of relocating to the Sonoma Plaza and Artefact Design and Salvage has closed). The winery tasting rooms — Highwayman Wines, Meadowcroft Wines and Obsidian Wine Co. — are open for outdoor tastings and sell wine by the glass or by the bottle to-go, while Prohibition Spirits, a producer of limoncello, figcello, bourbon and gin, has a cocktail garden with an array of herbs used for mixed drinks. (Craft spirits to-go are also available for purchase in the tasting room).
After strolling in the gardens and sipping wine and spirits, you may have worked up an appetite. Visitors can bring  a picnic—there are tables on the lawns and you can purchase drinks from the tasting rooms—and on Fridays, Saturdays and Sundays (11 a.m. – 5 p.m.), Ramekins Catering hosts pop-ups with wine country fare: wood-fired pizzas with local ingredients, fresh takes on crostini (like peaches on burrata) and flavorful salads.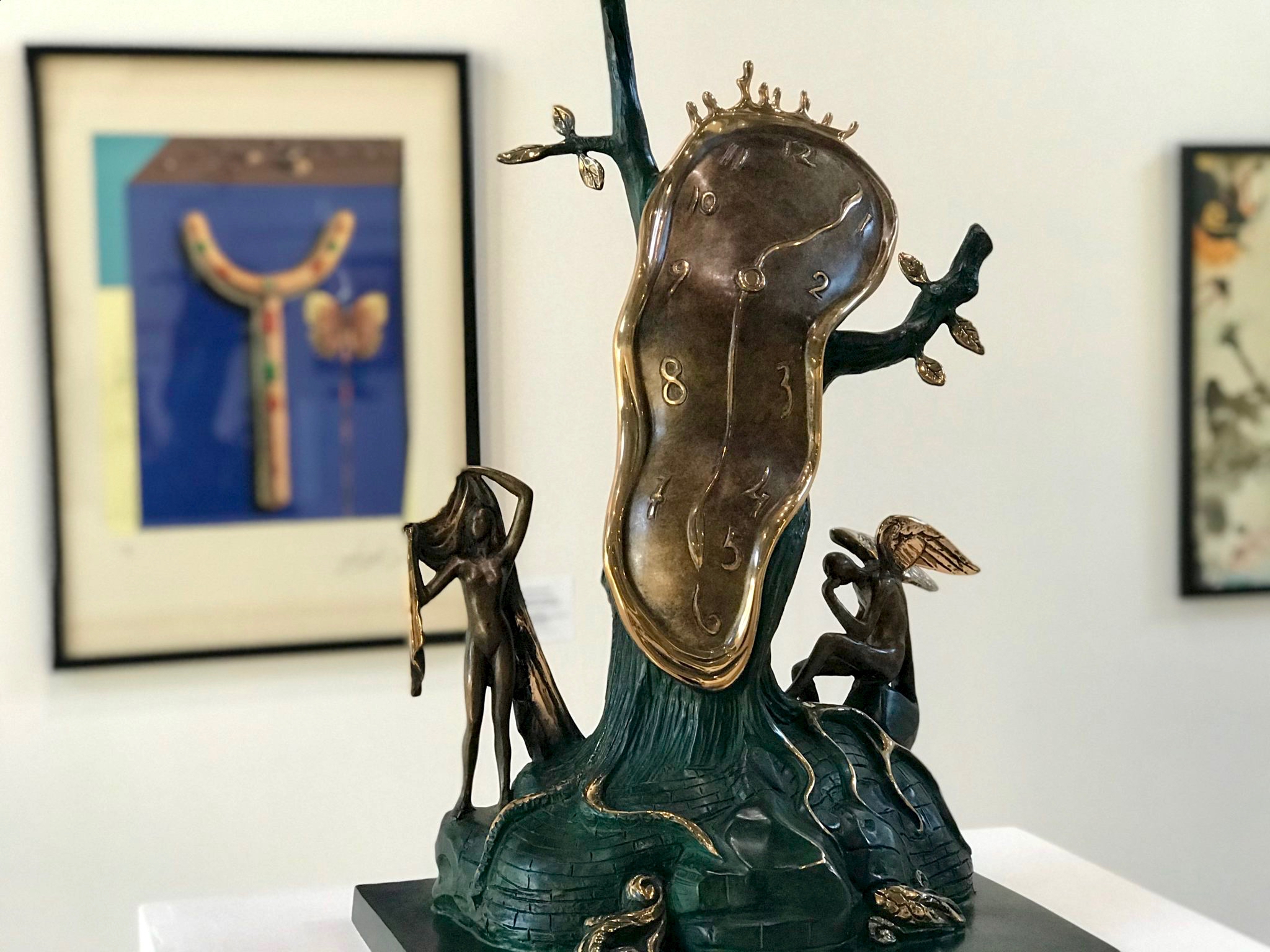 For more art, the SBHG gallery is currently showing (and selling) Salvador Dalí sculptures, lithographs and paintings. The Spanish surrealist's famous distorted clocks are on display throughout the exhibit, which is free and has been extended to October. With many art museums and galleries closed due to the pandemic, this small and airy space is the perfect spot for a quick art fix.
Another summer highlight at Cornerstone Sonoma is the biannual French Flea Market, hosted by Chateau Sonoma. This year, due to the pandemic, it is taking place online, September 19-20, 2020.
Cornerstone Sonoma, 23570 Arnold Dr., Sonoma, 707-933-3010, cornerstonesonoma.com, Gardens are open from 10am-4pm daily. Restaurant, shops, tasting rooms and Salvador Dali exhibit are open from 10am-5pm.  Hours may vary due to special events.