On the anniversary of the firestorm, Sonoma Magazine shines a light on those who fought through our region's darkest hours. During the month of October, we'll introduce you to some of our neighbors who sought to make a positive difference. 
Out of the ashes, heroes emerged: firefighters, paramedics and police officers; friends and strangers. Chefs cooked and distributed food. Neighbors took us into their homes and shared clothes, housewares and compassion. Caped crusaders entertained children in shelters. Mental health professionals gave counseling. Artists sought to make sense of the catastrophe, console and inspire.
Piece by piece, kindness by kindness, shingle by shingle, we came together to help our community on that long road back to normalcy. This is a part of the story we should remember as vividly as the fires themselves—the sense of hope borne out of acts of compassion.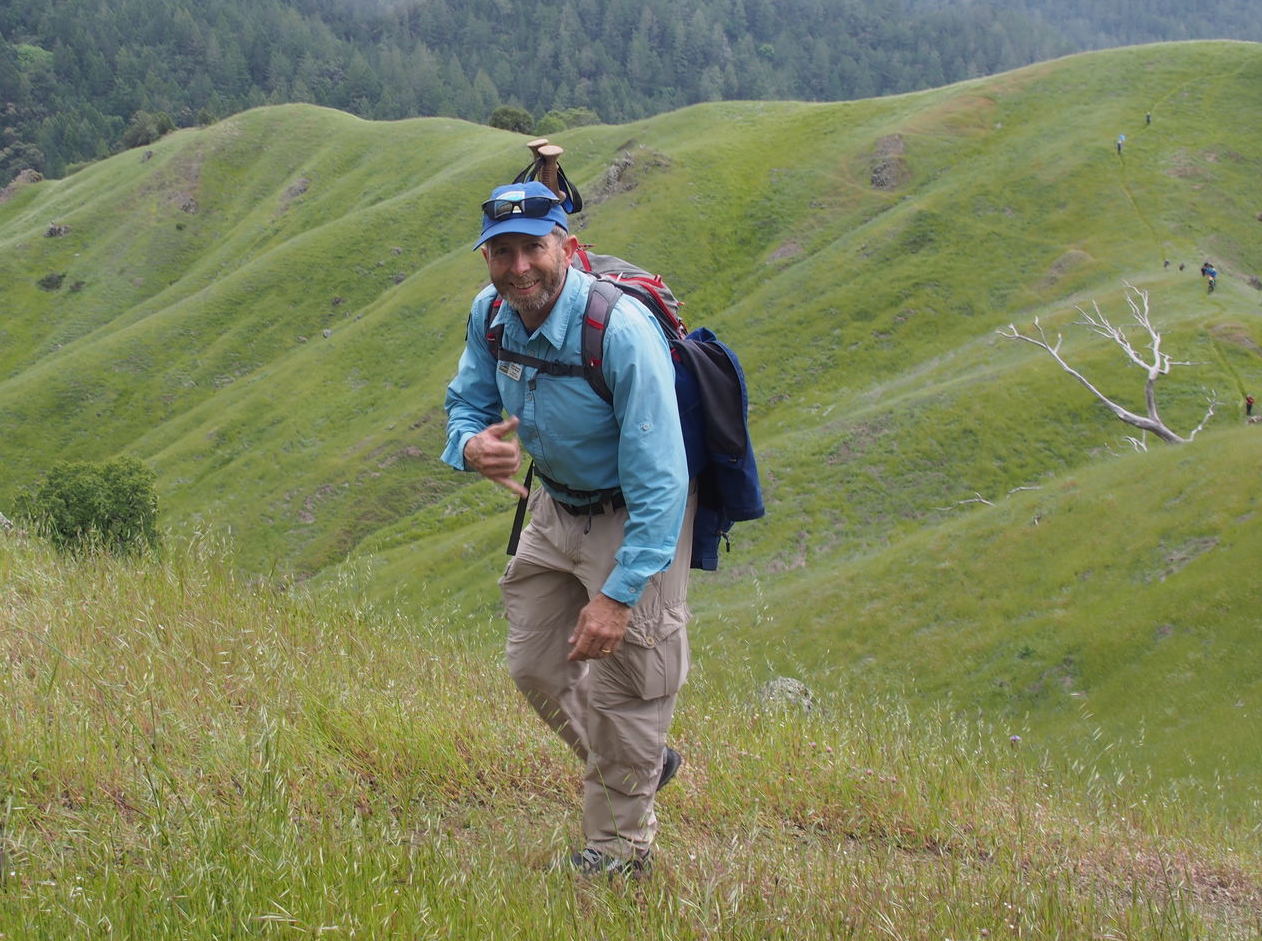 John Roney, 56, Santa Rosa, Park Manager, Sugarloaf Ridge State Park
"The night of the fires I was home, preparing for a trip to the East Coast the next day. I got a call from the park around 10 p.m. saying there was a tree down in the canyon with power lines in it. When I called dispatch, they said they were dealing with fires and didn't know when they could get to the tree. I realized I needed to take care of the tree myself. As I was driving to the park, I got a notification on my phone that there were fires in Kenwood. By the time I got to Adobe Canyon Road [to get up to the park], there were fires on either side. It was a full-on evacuation by then. Nobody had any idea there were houses up Adobe Canyon so I went up there and knocked door-to-door to wake people up and get them out. I had a bullhorn. I stopped at each house honking. I must have hit at least 20 houses. Some places there was fire all around. I finally evacuated around 5 a.m. Months later, in December, we started with trail rehab. We finished the last major rehab project—a large bridge—on the fire anniversary. We still have three small bridges left, but for the most part reconstruction is done. We literally couldn't have done all that work without volunteers. For me that's the lasting impression: the community coming together to support the park. As part of the rehab, we had to carry three 20-foot redwoods a half-mile by hand. They weighed 650 pounds each. Four people on each side carrying them along. We're still coordinating volunteers to help with rehab at sugarloafpark.org. Without these people I'm not sure where we'd be right now."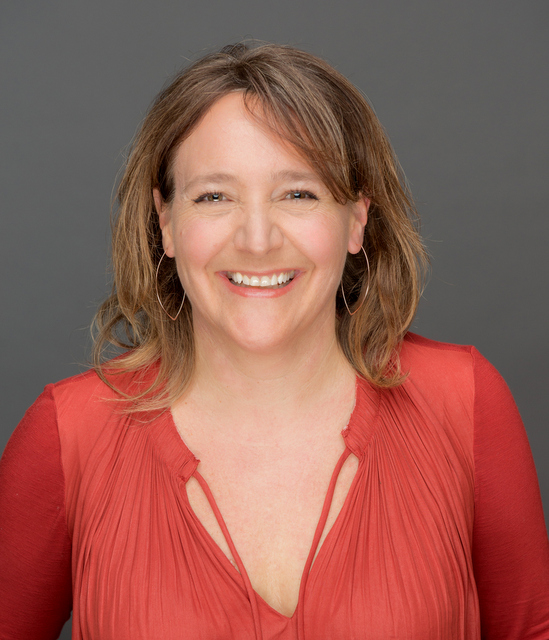 Sonia Byck-Barwick, 50, Healdsburg, Co-Owner Paradise Ridge Winery
"We heard about the fire from our facilities manager, who lived in Fountaingrove. My husband, who is our winemaker, left our house in Healdsburg and went to the winery. By the time he got close, the fire was jumping the freeway. There was nothing we could do. We finally got up there on the morning of Oct. 10, 2017—two days after the fire. It was total devastation. Everything was a disaster. You looked around and it was chaos. I was really upset. Feeling very down. Then we talked to my Dad, who said, 'Don't worry, we're going to rebuild.' He didn't even hesitate. There was no question for him—that's what we were doing. I didn't realize it at the time, but I needed to hear that. The place was his dream. He was determined to bring it back. In the days that followed, the story of the LOVE sign was one of the things that kept me going. It was not destroyed in the fire and became such a symbol of strength. My brother had taken a picture of it and shared it and unbeknownst to me that picture was everywhere. People shared it. People made it their profile picture. I got a text from someone I went to high school with; she lost her home in the fire but the picture of the LOVE sign was on her kids' Facebook page. The fact that it was a sign of hope for so many people was moving. Art will continue to be a huge part of what we do at Paradise Ridge. We broke ground on rebuilding earlier this month and that project means a lot to us and the community. I feel lucky knowing how many people are behind us and cheering us on."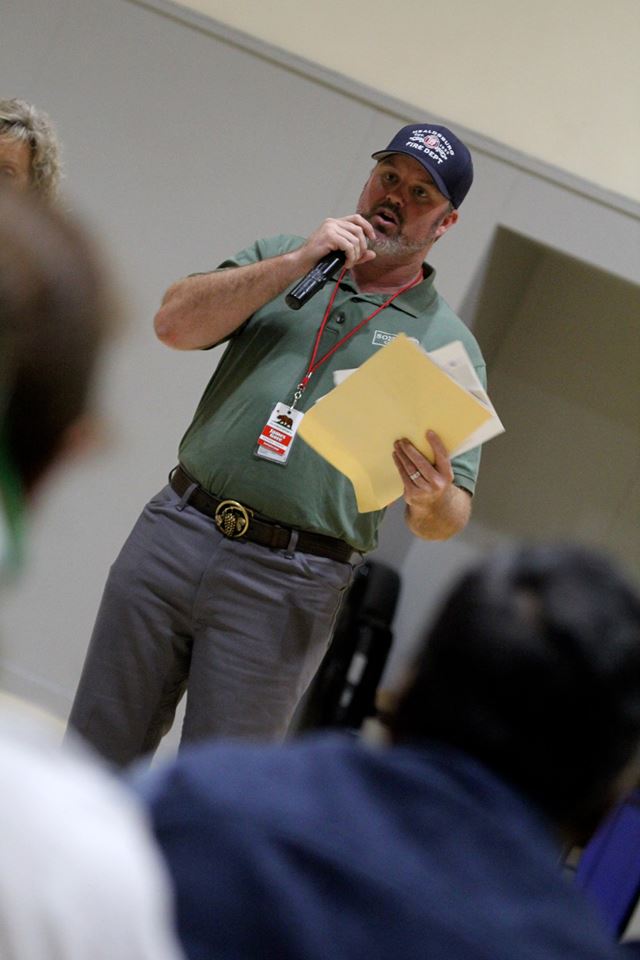 James Gore, 40, Healdsburg, Supervisor, 4th District, Sonoma County
"When we had those bad floods a few years ago, I was doing video updates, and people were interested in that. When this disaster happened, I knew the messaging was something I needed to do even better. I also was frustrated with sitting in county's center with a bunch of elected officials when I knew that videos were what people wanted. So I went out into the field, found the right people to interview for the latest information and presented that information to people on my Facebook page. I shot the videos guerilla-style. These interviews weren't about me; they were about people I was interviewing. I have access and I have an ability to communicate with people. That was all I needed to get this done. The process was interactive; people were commenting on the videos and asking me to do updates on certain areas. I would read them and go and bird-dog what they asked. I became an investigator more than anything. I'd take questions, ask the questions, and incorporate the answers into my videos. About three days in, I realized I wasn't doing anything in Spanish. So I started doing that at night. The responses were amazing. My normal posts get a few hundred likes. These started around 1,000 likes and the next day they would jump to 10,000. The comments jumped from 100 to 450. Some were shared tens of thousands of times, in cases far beyond our community. It was inspiring to use social media for real news in a time when it's so often affiliated with hate and trolls. The whole experience proves that it's not really about the tool you use, but how you use it."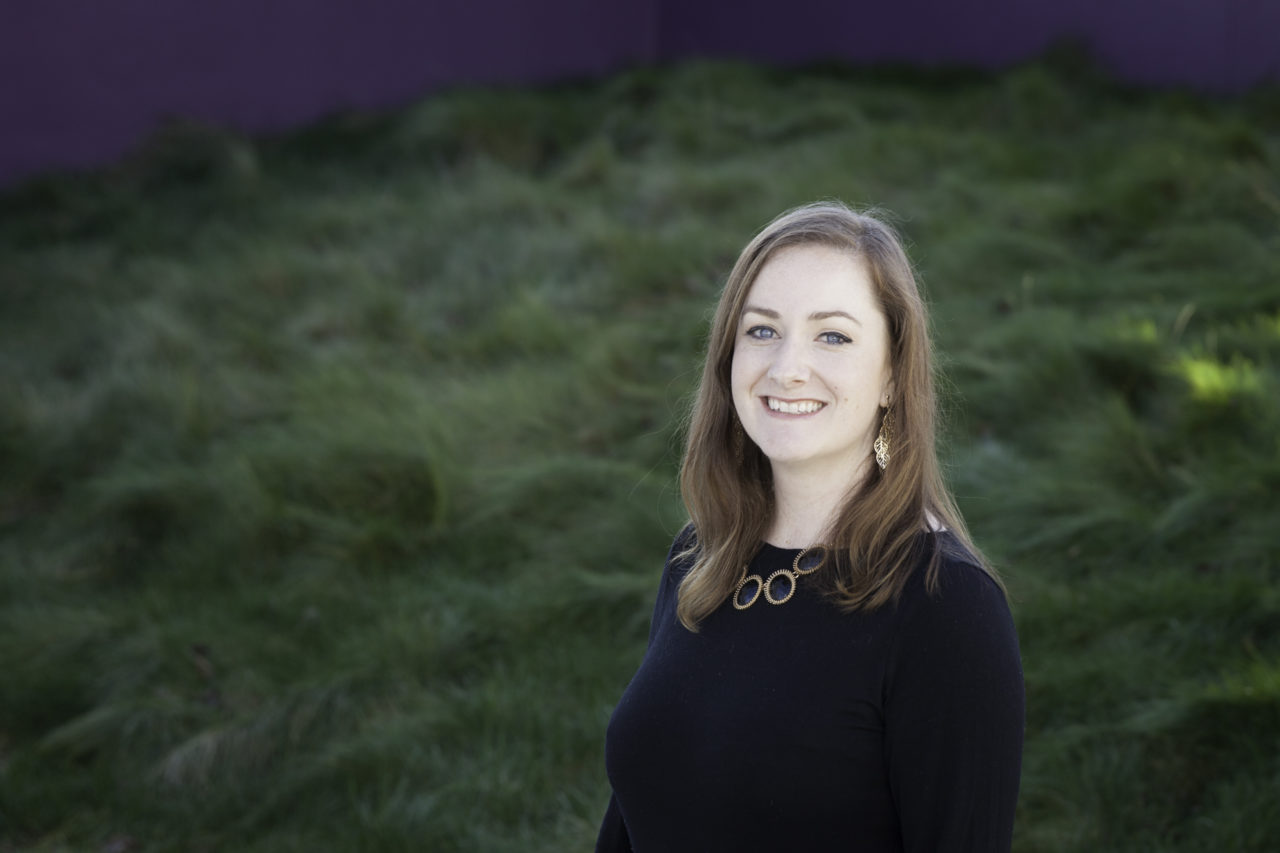 Caitlin Childs, 34, Santa Rosa, Director of Communications, Community Foundation Sonoma County
"I'm from Santa Rosa but was living in Oakland last year on the day of the fires. I was there for graduate school. I woke up that morning to about 15 text messages asking if my parents were OK. I immediately texted them and called and texted all my friends. My great uncle lived at Varenna [near Fountaingrove], and we didn't know where he was for 24 hours but found him at an evacuation site. I ended up coming back to Santa Rosa the next day and volunteered at the Community Foundation. They were starting to put together the resilience fund. I helped them start thinking through how they might want to talk about what they're fundraising for. Officially, I joined the organization in January. A lot of what we've been doing over this last year is continuing to fundraise for long-term fire recovery. We're looking at creating fundraising and grantmaking programs that will last for at least the next five years. We've raised $14.5 million dollars. We've granted $1.8 million so far. We're looking at making another round of grants at the end of this year in December. We have come up with three core areas to focus our giving: helping individuals impacted by fires, healing the longterm effects of trauma, and housing. We've done grants for the first two. Housing is our next round of grants. It's really exciting to be able to help the recovery by awarding this money. I quit grad school to do this. It felt like the right thing to do and I don't regret the decision. It's not often you get a call to action as clear as this was for me."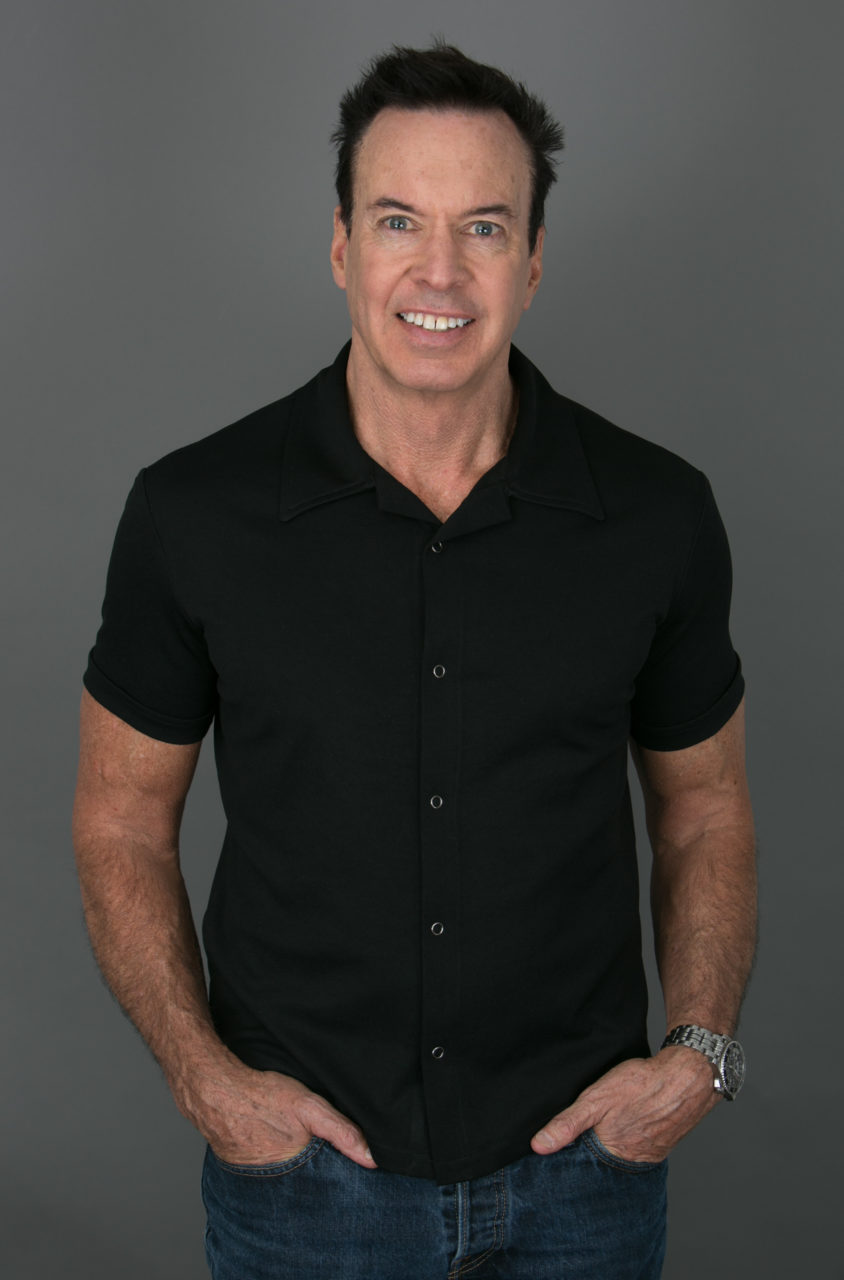 Greg Sarris, 66, Penngrove, Chairman, Federated Indians of Graton Rancheria
"I live up on Sonoma Mountain and got a call from a neighbor around 2 a.m. The neighbor told me Santa Rosa was on fire and the mountain was, too. To be honest, I panicked, thought only of the manuscript I was working on, grabbed it and three pairs of underwear, and ran out the door. I live facing west toward the casino and Rohnert Park, and as I came down the hill, I saw Santa Rosa ablaze. I knew then: I had to get the casino. The place was packed with people who had evacuated. More were coming. Our goal became making them feel comfortable. By 4 or 5 a.m., we got a bunch of coffee machines and things to eat and put them in the marketplace for people who would be coming in. They were totally free. By 8 a.m., the hotel lobby started filling up with people who were displaced. One of the sights I'll never forget was a group of elderly people who were evacuated from a convalescent home nearby. There were 20 to 30 hospice-care patients on oxygen camped out in our lobby. They had nowhere to go. We let them stay a while. As we learned how many of our employees were affected, we opened up as many hotel rooms as we could, freeing about 120 of them and providing accommodations for 104 team members and their families. Most of them stayed the whole week. Some ended up staying three weeks. The last big thing we did on the day of the fires was donate $1 million to the Redwood Credit Union fund. That was our way of giving to everybody we couldn't reach or help. We just wanted to do whatever we could to help."