Dozens of woven bamboo lanterns float high above the outdoor-indoor dining patio flanked by two-story sliding glass shoji walls. Inside, water gently tinkles into a charming concrete pond filled with aquatic plants. The best tables are beside the aquascape that lulls diners into lingering just a little longer.
Located inside the former Peter Lowell's, the newly opened Khom Loi has been an ambition for chefs Matthew Williams and Moishe Hahn-Schuman for years, after travels to Thailand inspired them to host several pop-up dinners featuring many of the dishes that have now made their way onto the menu. Like Gaijin, the food is their own take on the cuisine, inspired by the flavors of their travels.
Khom Loi, which means floating lantern in Thai, is an homage to the cuisine of Chiang Mai and nearby Laos, with nods to central and southern Thailand. There's nothing shy or demure about the spicy, sweet, sour and bitter flavors of East Asia in every one of the dishes. There is nothing American-ized or even explained on the menu. Instead, it's an immersion — sometimes a little awkwardly immersive.
"It's about having fun," Williams said. That means using hands, rolling rice and wrapping lettuce around tidbits of food. "Our dishes are like what you would find in Thailand."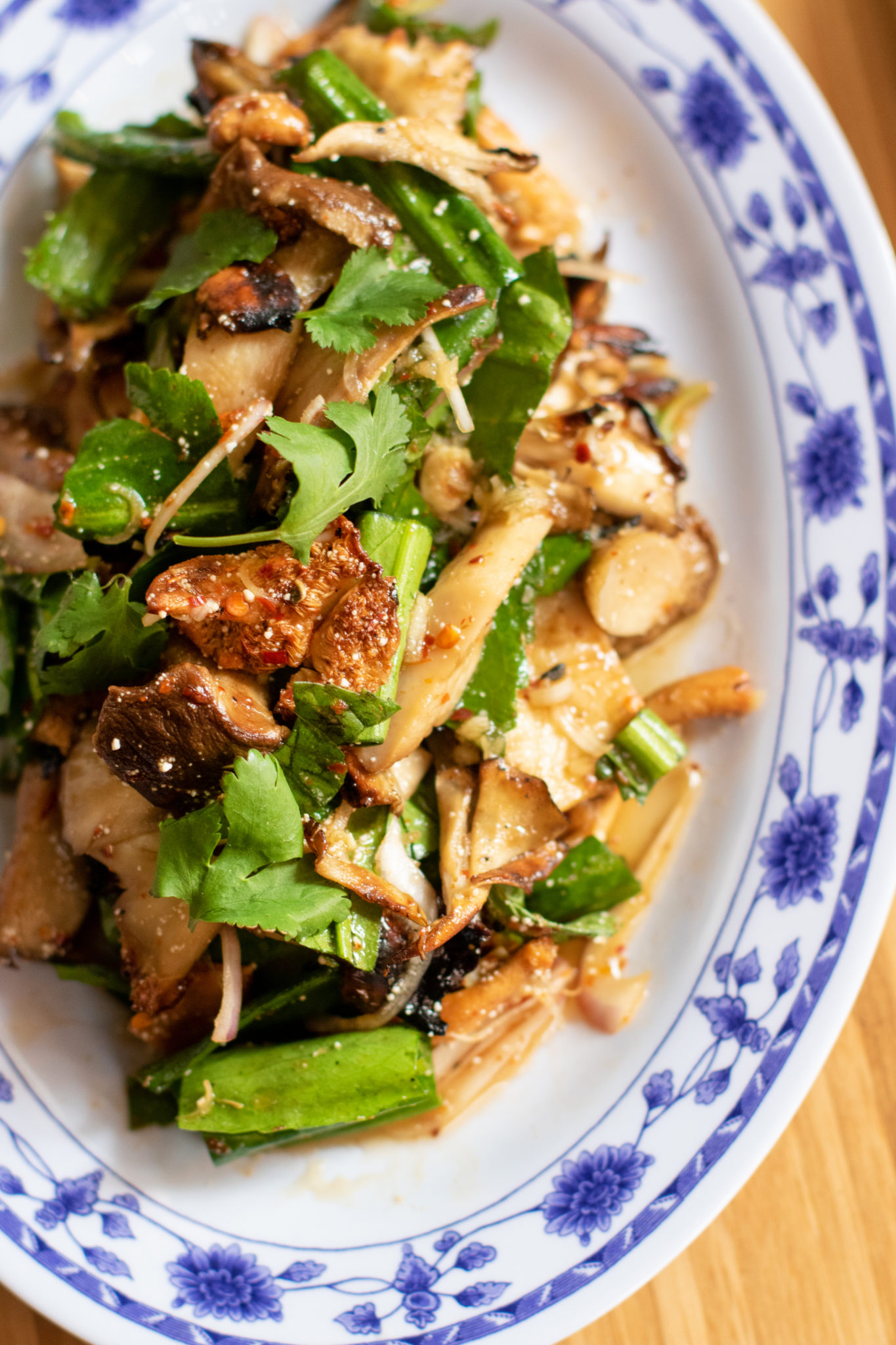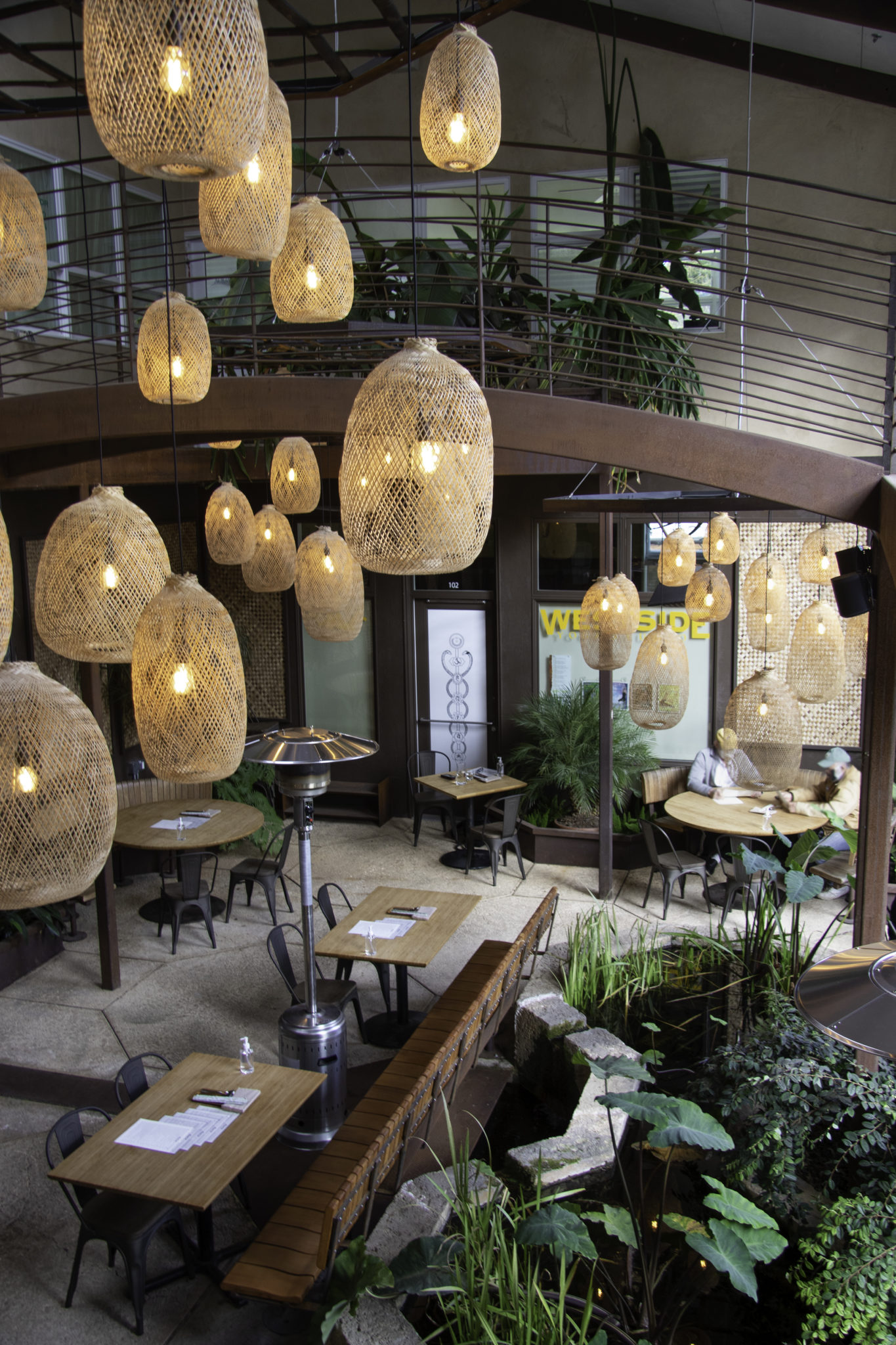 That sometimes means having no real idea what you're eating (unless you have a cellphone handy to look up words like rau ram and naam prik noom). It's more fun, however, when you start asking questions, such as, what do you actually do with sticky rice?
"I roll it up in a ball in my hands," Williams said. "You dip it; you don't pour curry on it. You have fun with it.
What do you do with the piles of lettuce, basil and mint that come with several dishes? You wrap up morsels in them, or take a bite of one thing, then a bite of another. Even for an experienced diner, it's an adventure that takes some understanding if you really want to appreciate it more deeply than at a surface level.
But being an outsider is what's so enjoyable, especially when we can't travel to a far-flung place for the original experience. It's about making that effort to engage, learn something new and make a few awkward mistakes along the way.
Or just go to Khom Loi to eat really good Pad Thai. Your call.
Best Bets: Must-order dishes
Gai Tod (lemongrass fried chicken), $10: The smell of lemongrass and fried lime leaves are enough to send you into orbit. Sharp black pepper and chile sauce (nam jim) with two-bite fried chicken pieces make this almost impossible to put down, or share.
Som Tam Pu (green papaya salad), $12: Dried shrimp and fish sauce are two of my favorite things about Thai food, but sometimes it's difficult to find either of these salty, fishy flavors that pump up the volume of green papaya salad. Here, unripe papaya are crunchy carriers for the tart-sweet lime fish sauce I could literally drink with a straw.
Yum Som-O (winter citrus salad), $14: This is where the team's varied culinary backgrounds shine through with a Cali-Thai flair. Bitter pomelo and grapefruit are tossed in fish sauce with green apple, toasted coconut, dried shrimp and fried peanuts. It's a perfect winter dish that somehow tastes like summer.
Pad Thai, $18: The true measure of any Thai restaurant is this simple noodle dish. 1. It should never be red. 2. It shouldn't be too sweet. 3. It should have the "wok hay" or breath of the wok. 4. Palm sugar and tamarind should be included. Ketchup shouldn't. Khom Loi gets it right on all fronts and includes tofu, chicken thighs and prawns for extra, extra credit.
Bpet Yang (charcoal-grilled Liberty Duck breast), $18 (half) or $35 (whole): Another local-meets-Thai dish with a crispy charred exterior and buttery soft, rare interior. Just like it should be. The fun is in mixing and matching the duck with bites of lettuce, pumpkin, long beans and a green chile sauce.
Khao Niaw (sticky rice in a basket), $3: Sticky, glutenous rice has a special place in Thai cuisine; it's used mostly to soak up sauces as you might with bread. Don't try to use a fork or you'll end up with a mess. Instead, pinch off a handful, roll it into a ball and dip it into soup or the sour dressing of green papaya salad. Fragrant jasmine rice is better for soaking up curry, however.
Sundae, $10: Save room for soft-serve ice cream flavored with lemongrass and other "flavors of Thailand" (they change). Topped with fresh mango (we got brûléed bananas, which were even better), crunchy coconut peanut crumble and condensed milk, this refreshing meal-ender is studded with sticky mochi for an extra surprise.
Great Picks: seriously delish
Plaa Thawt Lat Prik (crispy whole rock cod), $32: The only reason this isn't a Best Bet is because I know how people are about a whole fish staring back at you, studded with millions of little bones inside. I feel you. However, this fried rock cod is scored before frying for maximum crispiness. Tamarind and chile stick to the skin, and the small bites are perfect for eating with chopsticks or a fork. Don't forget the juicy and delicious head — the cheeks are one of the best parts. Sadly we made a mess of the poor cod and ended up eating a few bones. Ask for a little help if you're new to eating whole fish. We should have.
Het Paa Naam Tok (charcoal-grilled mushroom salad), $15: If you're a Ramen Gaijin devotee, you'll recognize these (or something very similar) from their menu. Sweet and earthy mixed mushrooms get kissed by charcoal, adding bitterness and depth. Toasted rice powder binds everything together, and Thai coriander, basil and mint give the dish a pop of fresh, light greenery.
Going back for
Kaeng Khei Whwan Hoy (green curry with clams), $20: The massman curry with wagyu short ribs was very good, but seeing this dish with fresh clams and a light green curry in coconut milk made me wish I'd ordered this instead.
Not my jam
Tom Yung Goong Nam Khon (spicy sour shrimp soup), $16: There's a lot to love about this showstopper, with huge head-on gulf prawns, coconut milk, galangal and mushrooms, but a float of sliced limes add bitterness rather than depth. Fishing out huge unshelled prawns with finger-poking antenna, then pulling off shells and legs at the table is more of a messy task than a pleasure. Large chunks of inedible herbs also make it a minefield.
Needs a warning
Tua Tod Samu Prai, $5: "Thai peanut crack" had us at "crack," but these little nuts are only for experienced heat-seekers. They're tossed into several dishes where they're less atomically hot, but the combination of lemongrass, lime leaf and skin-on peanuts are hard to resist — even when you know you should.
Drinks
A lovely by-the-glass wine list highlights lighter wines that pair well with Thai flavors, offered in 150-mL, 350-mL and 750-mL sizes. A longer, brilliantly curated bottle list includes offbeat picks from the Basque Country, Portugal and Hungary along with rieslings, pinot gris and a whole lot of bottles of fermented grapes we wouldn't even try to spell. I wish I had delved a little deeper into these wines. There's Thai beer, naturally, along with local ciders and brews. Don't miss the Thai iced tea with a float of coconut cream and a hint of cardamom.
A few notes
Allergens: Shellfish, fish sauce and peanuts are a huge part of the flavor of Thailand and are in many of the dishes. If you're deathly allergic to any of these, Khom Loi might not be a good fit. Gluten-free and a few vegan dishes are available.
Despite the frequent use of lime leaves on the menu, you won't find them referred to as "kaffir" — a term often used to differentiate them from American or European limes. Instead these richly perfumed leaves are called "makrut" because the k-word is actually a highly offensive slur in South Africa and other regions.
Khom Loi is at 7385 Healdsburg Ave., Sebastopol, 707-329-6917, khomloisonoma.com. Open Wednesday through Sunday for dinner. Reservations strongly recommended. Parking is very limited and on the street only. Until indoor dining returns, the restaurant is serving outdoors in a tent and for takeout.