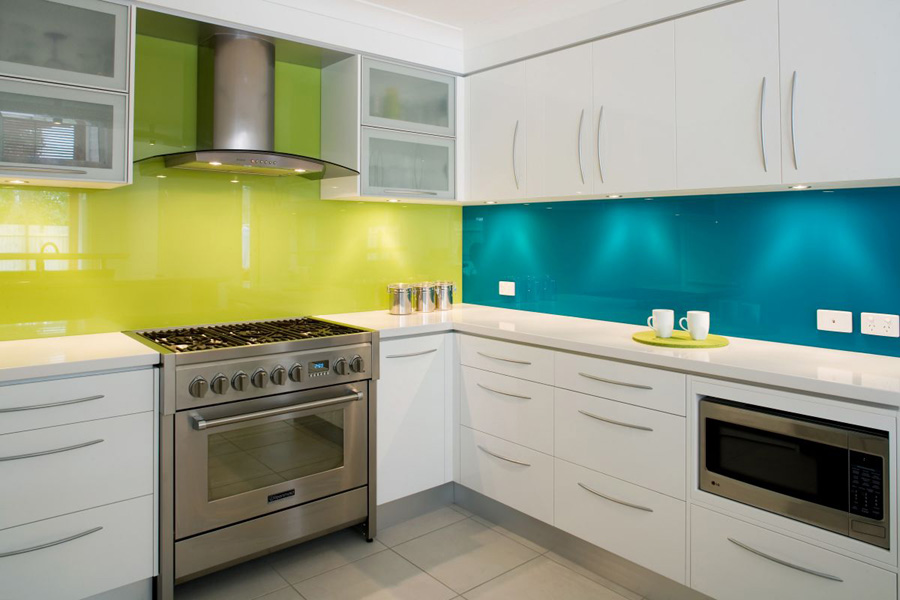 We've all seen them on home decoration and cooking shows; in glossy magazines with radiantly smiling women: neat and tidy kitchens with not a spatula or stray spoon in sight. But few of us have actually seen them in reality. And most of us can't even find the counter beneath the clutter.
As I'm currently going through a move with my family to a smaller home, there are quite a few things I've had to take a more stringent look at to decide whether they stay or go – with a lot of them going. But no matter how far I've pared down the number of appliances and utensils, without a set of good habits the kitchen ends up exasperating.
After much trial and error, I've found six foolproof tips and tricks to conquer the kitchen clutter.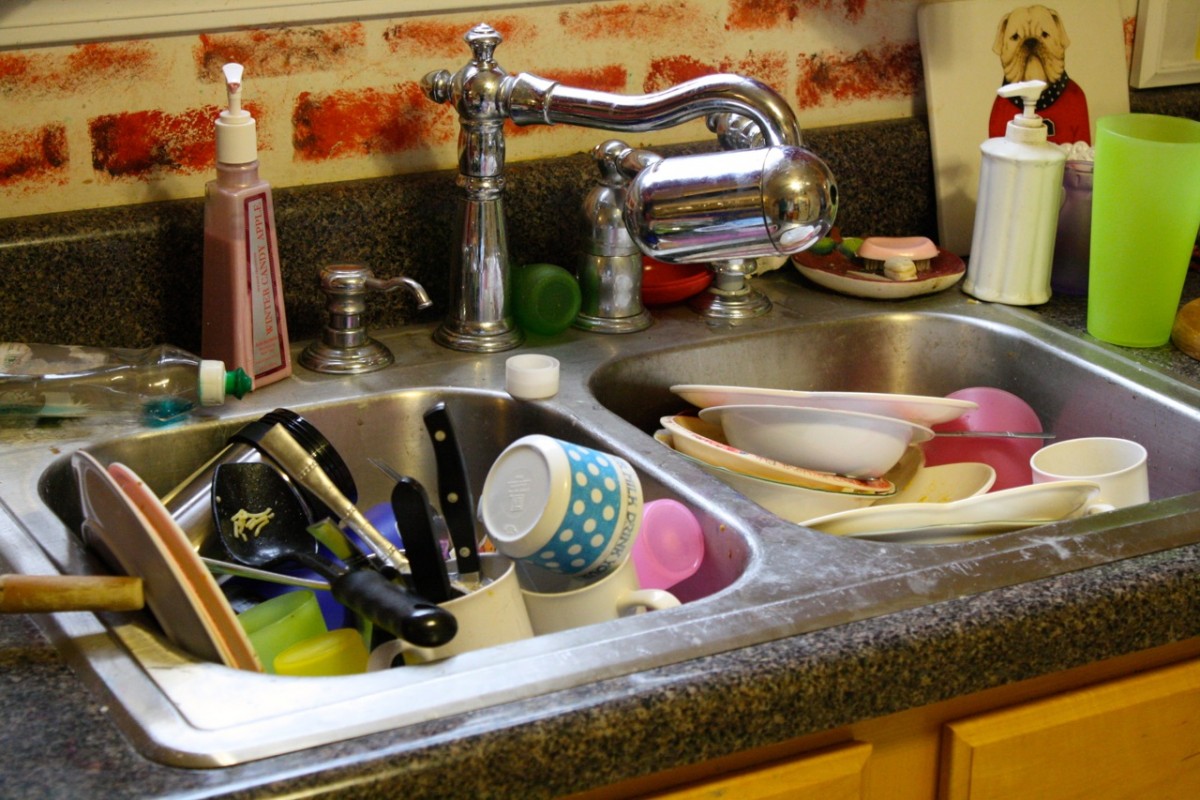 1. Clean Daily
It's easy to become involved in other household activities and leave dishes in the sink or coffee mugs on the counter. The problem is that the dishes can keep piling up…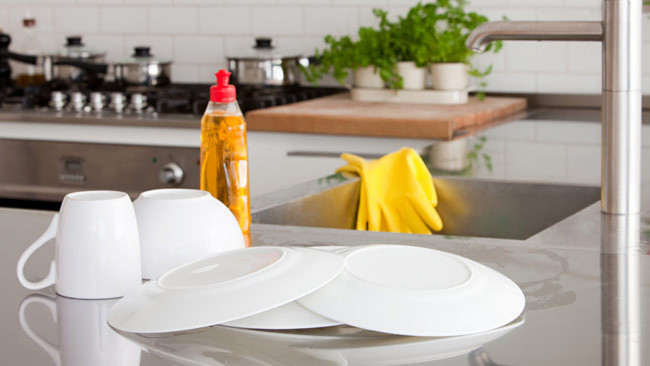 The best routine to ensure that a mess doesn't get out of control is setting time aside each day to make sure all the dishes are put away, counters wiped down, and boxes of food placed back in the pantry. (Remember to involve other family members in this routine).
2. Assess Your Appliances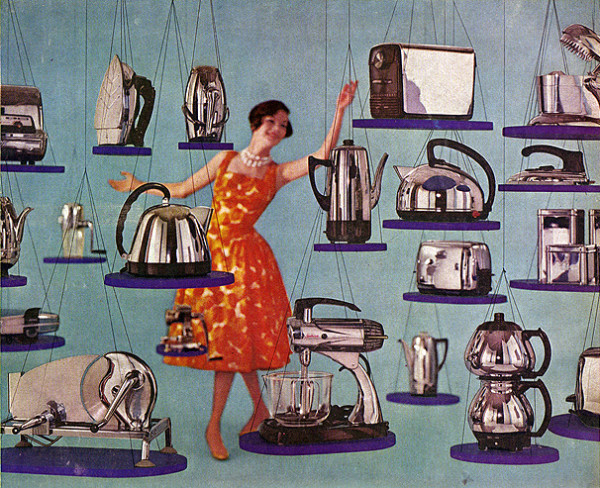 Most kitchen cupboards will contain a waffle iron that's only been used twice in the past five years, a toaster as well as a toaster oven, and a Panini press still in the box. If an appliance hasn't been used in the past six months, it should be donated.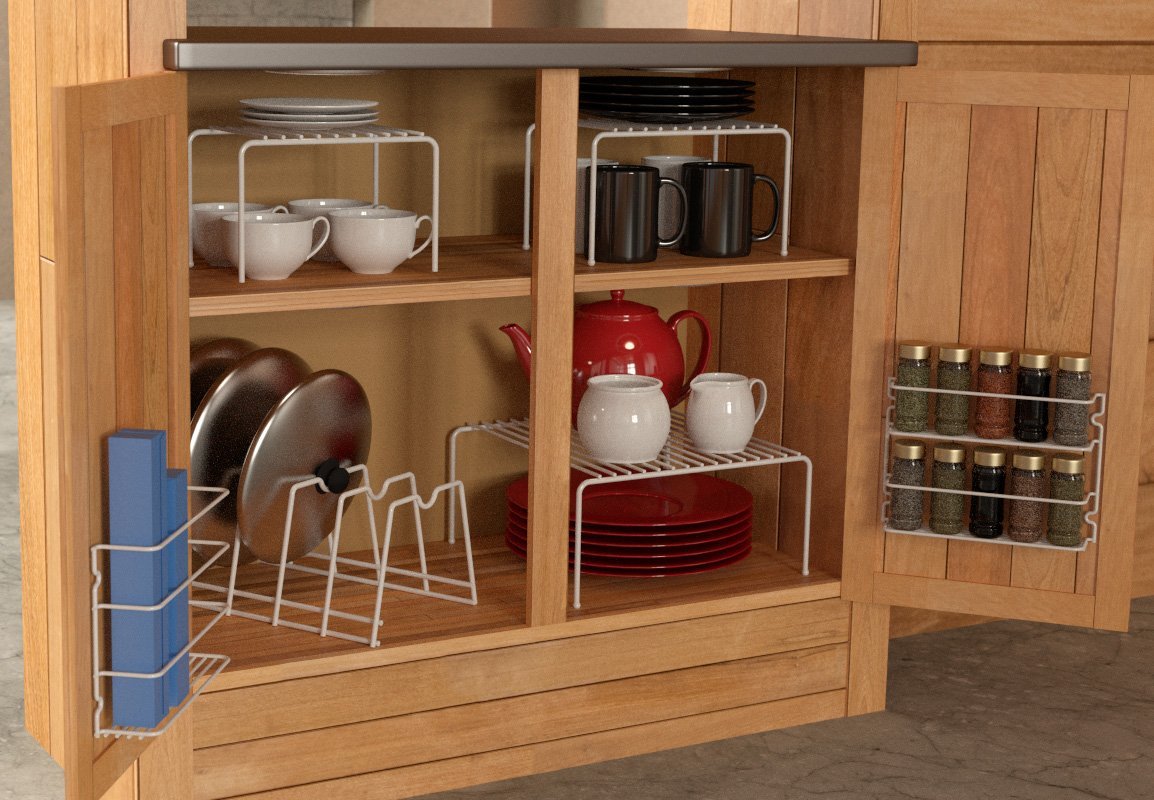 With unused appliances out of the way, the cabinets will be more spacious and easier to organize.
3. Clear The Counter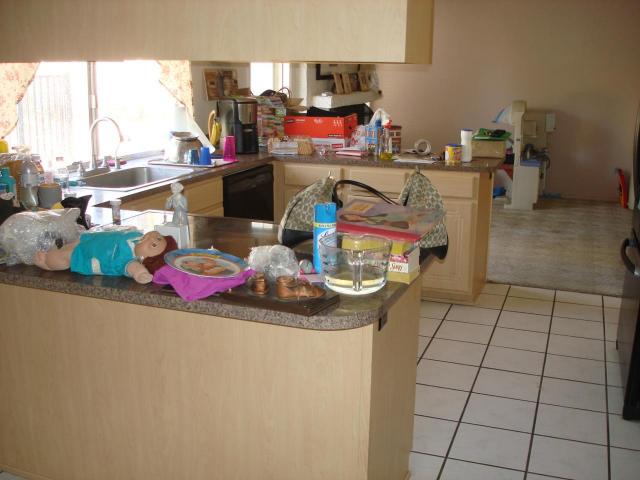 Don't let your counter become a catch-all. Random items placed on a counter add up quickly and create a chaotic, unattractive space.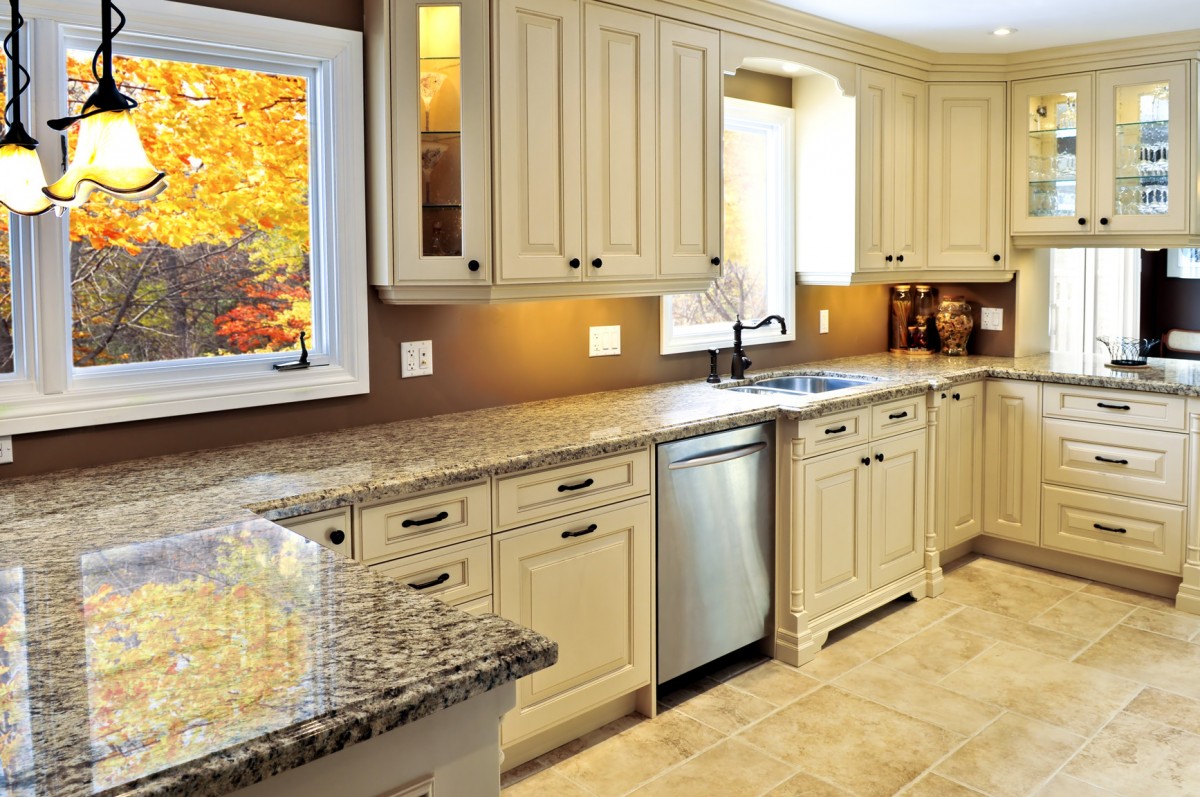 Clearing the counter at the end of the day means you can wake up to a clean, restful space to enjoy your morning coffee in.
4. Utilize Your Sink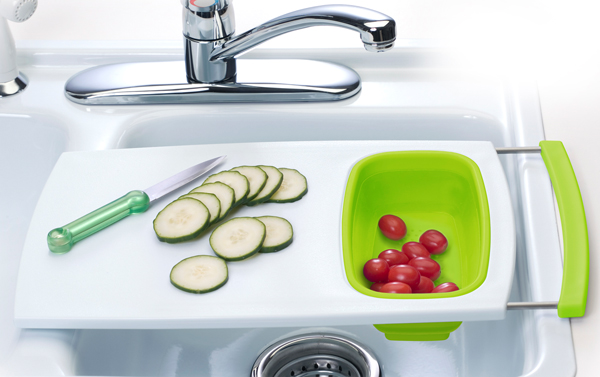 An over the sink cutting board keeps prep work off the counter, and food scraps easy to clean up. It can also help to discourage plates being left in the sink.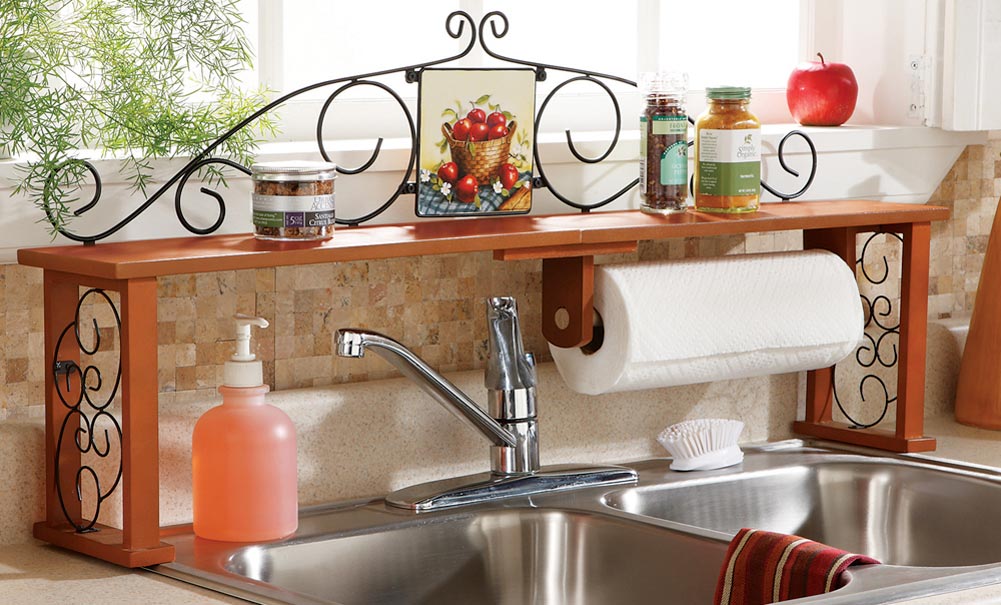 Additions like an over the sink shelf can help to keep often-used products like paper towels and sponges close by so they don't end up scattered around the kitchen.
5. Get Creative With Organizers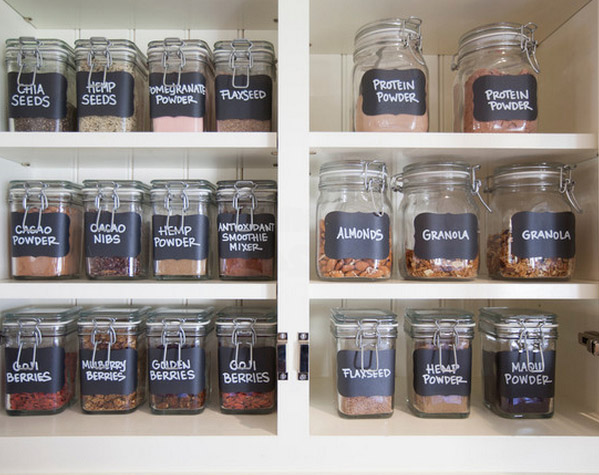 These airtight glass containers are an attractive way to store and display cooking essentials. The uniform sizes and shapes create order and balance.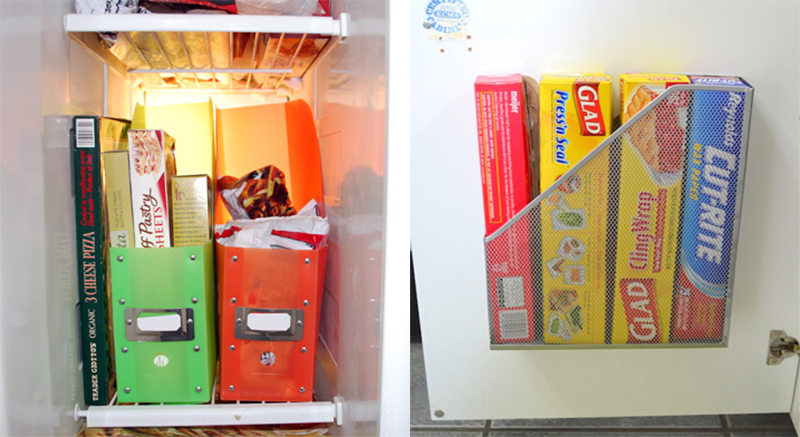 Magazine holders become an innovative way to keep food and plastic wrap categorized and neat.
6. Set Aside A Day To Deep Clean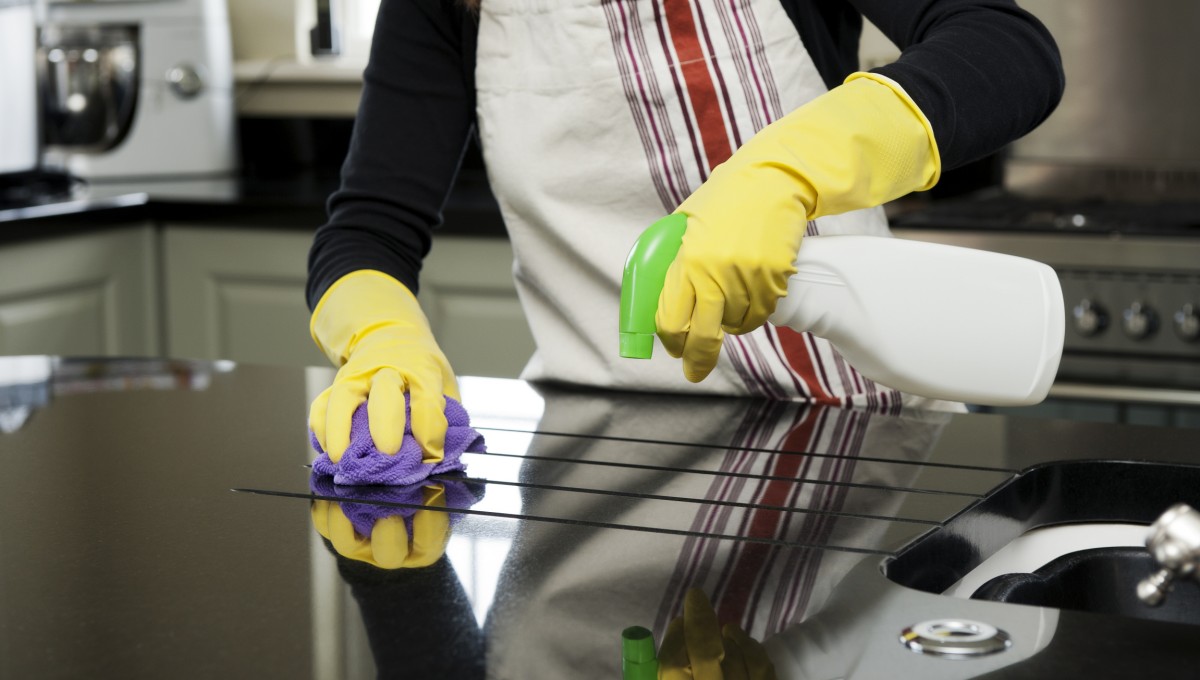 For two hours on a weekend morning, we band together in my house and get down to the nitty-gritty. Mopping, scrubbing the oven, and even wiping down the walls will all be done in one day, leaving the rest of the week for the small chores.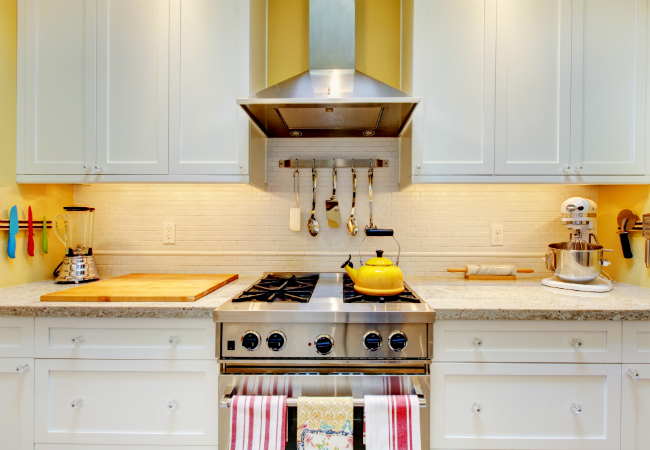 Giving the kitchen a good, deep cleaning once a week prevents dust, dirt and crumbs from gathering in corners and keeps the kitchen smelling fresh. Once it becomes a habit, living with a clean kitchen will become the norm instead of the exception.
---