From new to well-aged, where to eat right now
Delhi Belly Indian Bistro
It was a bold move to name this restaurant after a term sometimes used for an exotic travelers' affliction (to put it gently). But the food and vibe here are nothing but delightful. Focused heavily on Northern Indian cuisine, Dehli Belly's menu has a familiar lineup including palak paneer, daal and naan, and tandoori and tikka masala for traditionalists. But the real buzz is about the less-familiar dishes: roti and paratha (wheat breads), hariyali mali kofta (a cheese dumpling with spinach and vegetables in tomato sauce) and butter chicken. Often confused with tikka masala, butter chicken has a little more spice, a little less cream and a lot more butter. It's tikka masala's classier cousin.
520 Broadway, Sonoma, 707-343-1003, visit on Facebook
Hana Japanese Restaurant
For 25 years, this unassuming little sushi restaurant has served the North Bay's most authentic Japanese meals. Working with fish flown in weekly from Toyko's famed Tsukiji market, chef and owner Ken Tominaga is something of a sushi legend, despite the rather cramped quarters his restaurant had long occupied in Rohnert Park. Tominaga, however, recently doubled the space, adding a casual sake bar that serves some of the region's finest sakes from throughout Japan. Hana is one of the few restaurants with its own sake sommelier, and flights of the rice wine are popular. Maybe the highest praise is that this is a trusted source for fresh uni (sea urchin) and ankimo (steamed monkfish liver), delicacies that can go very wrong in untrained hands.
101 Golf Course Drive, Rohnert Park, 707-586-0270, hanajapanese.com
Walter Hansel Wine & Bistro
The menu is Wine Country French featuring de Gaulle-era classics such as Coquilles St. Jacques (scallops with a white-wine truffle cream sauce, naughtier than a night at the Moulin Rouge); Julia Child-worthy boeuf Bourguignon, lobster bisque en croute, and a proper tarte tatin (apples in a flaky crust) with homemade caramel. Prices are steep, but the large wine selection (including many Walter Hansel wines) is impressive. Service is spot-on at this restaurant. It's perfect for a romantic splurge.
3535 Guerneville Road, Santa Rosa, 707-546-6462, walterhanselbistro.com
Guiso Latin Fusion
Caribbean meets Salvadoran at this Healdsburg jewel box. The tiny kitchen at the former Ravenous can be slow, but the food is made with love. Jamaican jerk chicken with mango and pineapple salsa makes for tasty tacos; the Salvadoran take on the Cubano sandwich offers pulled pork marinated in citrus, with Swiss cheese, pickles and mustard. Heartier fare includes pescado con coco (fish sautéed with coconut) and slow-braised pork ribs. Don't miss the pupusas stuffed with pork, chicken or vegetables and topped with elotitos — sliced pieces of corn roasted in jerk, butter and garlic. Save room for the quesadillita con helado, a mashup of rice and cheese bread with vanilla ice cream and hibiscus sauce.
117 North St., Healdsburg, 707-431-1302, guisolatinfusion.com
Soban Korean Cuisine
A sizzling pot of rice that continues to cook while you eat it? That's bibimbap, a Korean comfort food. Meaning "mixed rice," bibimbap is so hot you can cook an egg on it. It's a signature dish at Soban in Petaluma, a recent entrant to the restaurant scene that locals say is as authentic as it gets, with homemade kimchi, pan-fried Korean pancakes, beef and pork bulgogi (marinated meats in a spicy sweet sauce), and the bibimbap made in a sizzling stone pot with pickled vegetables, seafood, kimchi, beef or chicken. Soban Chicken was just as good as a midnight snack as it was right out of the bowl.
255 N. McDowell Blvd., Petaluma, 707-796-3112, sobanpetaluma.com
Bistro 100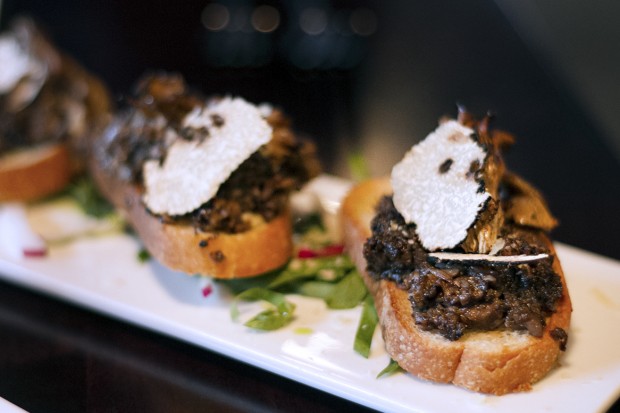 Comfort classics with a French twist are the signature of this cozy Petaluma bistro. Everyone knows everyone here, and if they don't, the bistro tables lend themselves to casual conversation and knowing nods of approval as lusty plates of short ribs arrive. Most of the ingredients (and wine) are sourced from within 20 miles, giving diners a true taste of the county. Best bets include mushroom and truffled bruschetta cream canapés, Sonoma County terrine, and Cabernet-braised short ribs.
140 Second St., Suite 100, Petaluma, 707-981-8228, bistro100petaluma.com
Ca' Momi Osteria
This "obsessively Italian" Napa newcomer focuses on authentic regional specialties. Travel through Italy with grilled rock octopus with lemon vinaigrette, inspired by Venice's seafood bounty; imported burrata cheese from Puglia with roasted vegetables and olive oil; and oxtail stew with tomato, rigatoni, soffritto, pine nuts and raisins from the pastoral Lazio region surrounding Rome. Spaghetti is offered only "alla bottarga," a briny dish that gets a shaving of cured fish roe — a specialty of Sardinia. Certified-authentic Napoletana pizza is cooked for exactly 90 seconds in a 900-degree wood-burning oven, dressed with simple toppings of San Marzano tomatoes, garlic and oregano, or more luxurious porcini mushrooms with white truffle cream and basil.
1141 First St., Napa, 707-224-6664, camomi.com
Basilico Cucina Italiana
This new trattoria comes from the owners of Cucina Paradiso in Petaluma. The menu is very similar, with a nice antipasti plate, exceptional beef tartare, fresh pastas and swoonworthy gnocchi with Gorgonzola-walnut sauce. Even if you're not a veal fan, it's worth trying the scaloppine al Marsala — a thin cut of tender veal with porcini mushrooms and Marsala wine sauce. The room can be loud and crowded with locals on weekends, but that speaks to its popularity and approachable dishes.
4776 Sonoma Highway, Santa Rosa, 707-539-0260, basilico-cucina-italiana.com
Sonoma Grille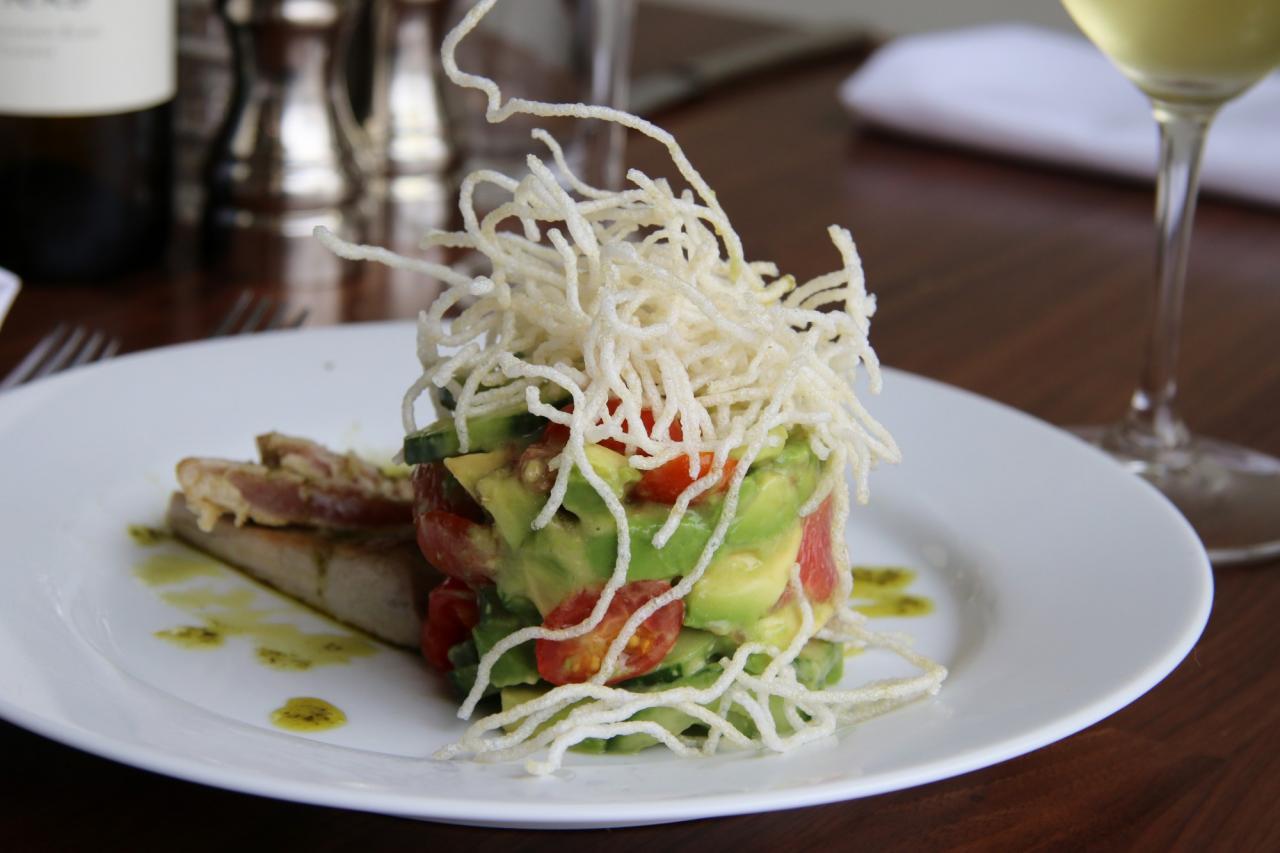 With a nod to its past as Meritage Oyster Bar and Grill, the menu at this reborn surf and turf restaurant features many of the same dishes fans craved before. That also means a slog of more than 30 items (fewer than the previous menu) from which to choose. From fresh oysters and hefty seafood platters to pasta, roast chicken and steaks, there's something for every taste. A new kitchen, bar and beer garden bring fresh vigor to this venerable spot.
165 W. Napa St., Sonoma, 707-938-7542, sonomagrilleandbar.com
Canneti Roadhouse Italiana
Marrying his own Tuscan culinary traditions with the best of Sonoma's farms and fields, chef Francesco Torres has created a menu that's both rustic and refined, capturing the best of west county's bounty. In winter, hearty braised boar, local mushrooms and chestnut-flour gnocchi with cauliflower sauce shine. In warmer months, dishes include zucchini and mint over ricotta goat cheese and vegetable sugo with housemade pasta. Canneti boasts one of the most enchanting outdoor patios in Sonoma. Word is now out that this Forestville spot, with its modern interior and chatty bar, is worth the drive.
6675 Front St., Forestville, 707-887-2232, cannetirestaurant.com