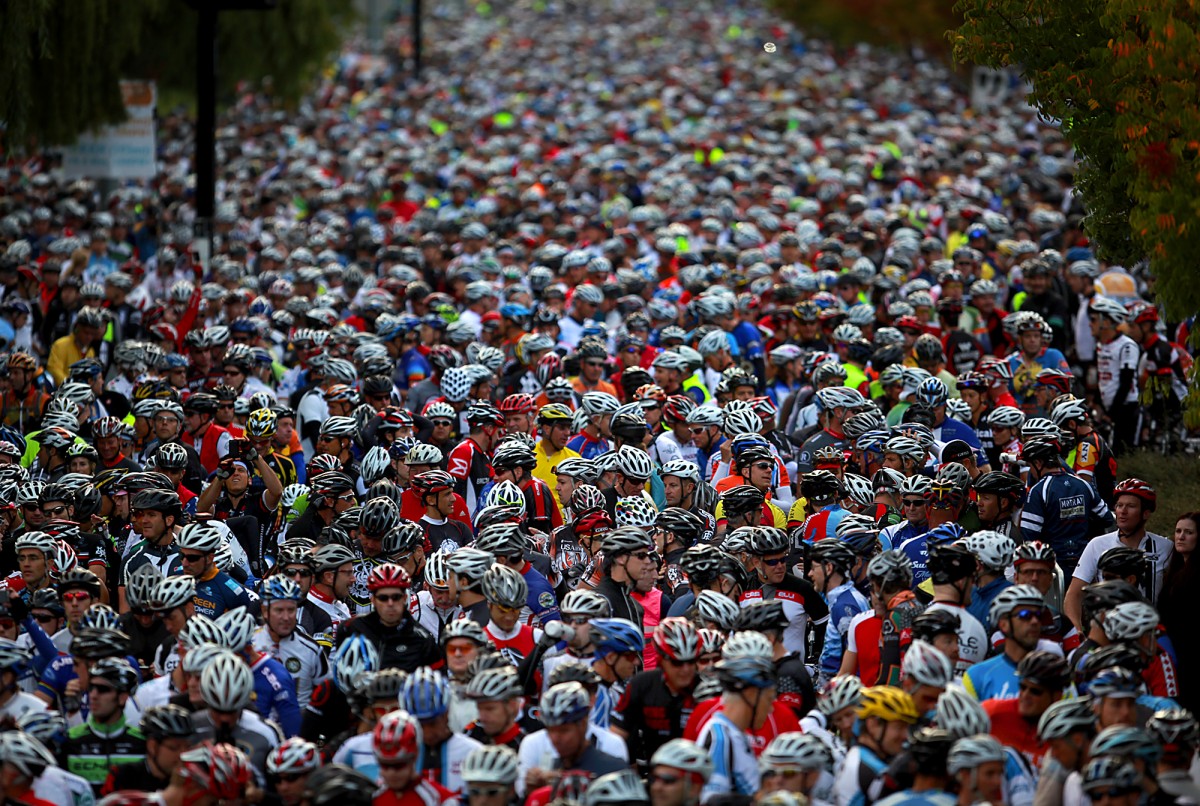 May is national bike month. In Sonoma County, it's always time for a ride. 
Get inspired by the Amgen Tour of California as it swooshes through Santa Rosa for its 7th stage on Saturday, May 21. Then, when the roads clear (at least, of professional cyclists), take your very own cruise over the local landscape. Whether you're a lycra-loving road racer, chic city cruiser or a rugged mountain biker there's always a reason to put those feet on the pedals – so adjust your helmet, check your tire pressure, jump on your saddle and ride with us on Sonoma's best biking bets!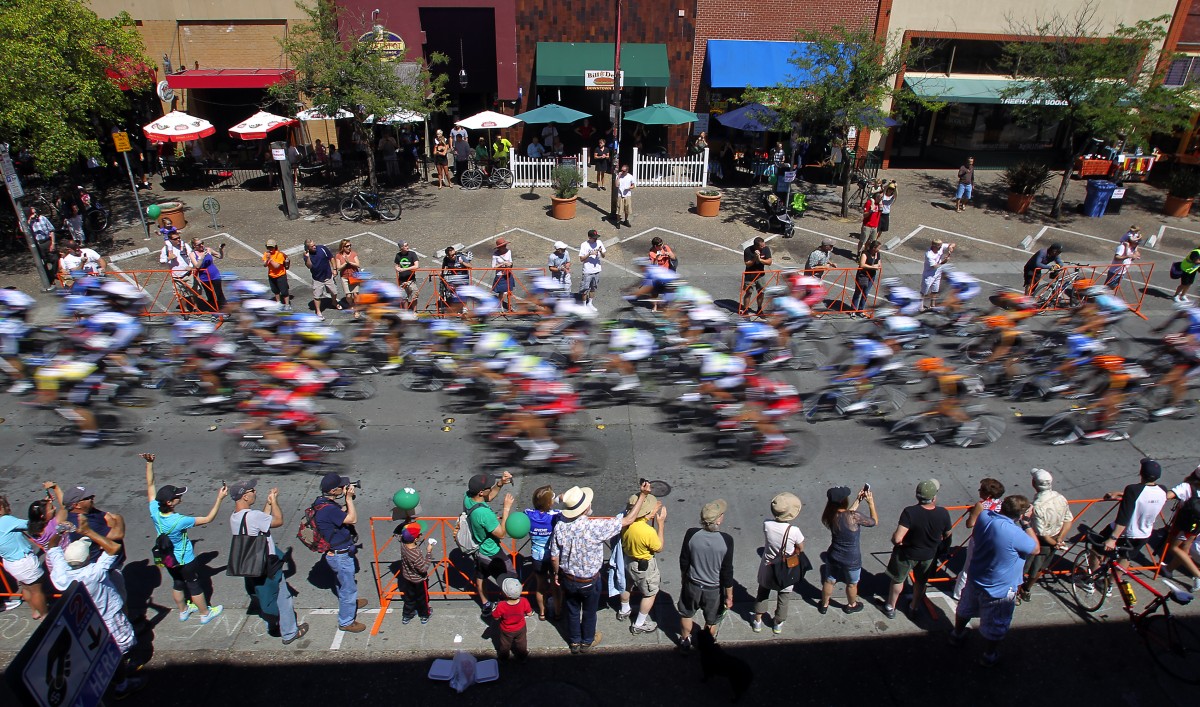 ROAD RACER RIDES 
Stage 7 of the Amgen Tour of California will start and finish in Santa Rosa, the home of national road racing champion and three-time Amgen Tour winner Levi Leipheimer.
Leipheimer is the founder of Levi's Gran Fondo, a long distance charity race held the first Saturday in October. Now in its 7th year and attracting some 7,500 professional and amateur cyclists from across the country and around the world, the race is the ultimate rite of passage for Sonoma County road racing.
If you'd prefer not to share the road with 7499 other riders during the one day race in October, why not try one or more of this Sonoma Fondo's routes in their rugged rural — and relatively solitary — splendor on the remaining 364 days of the year.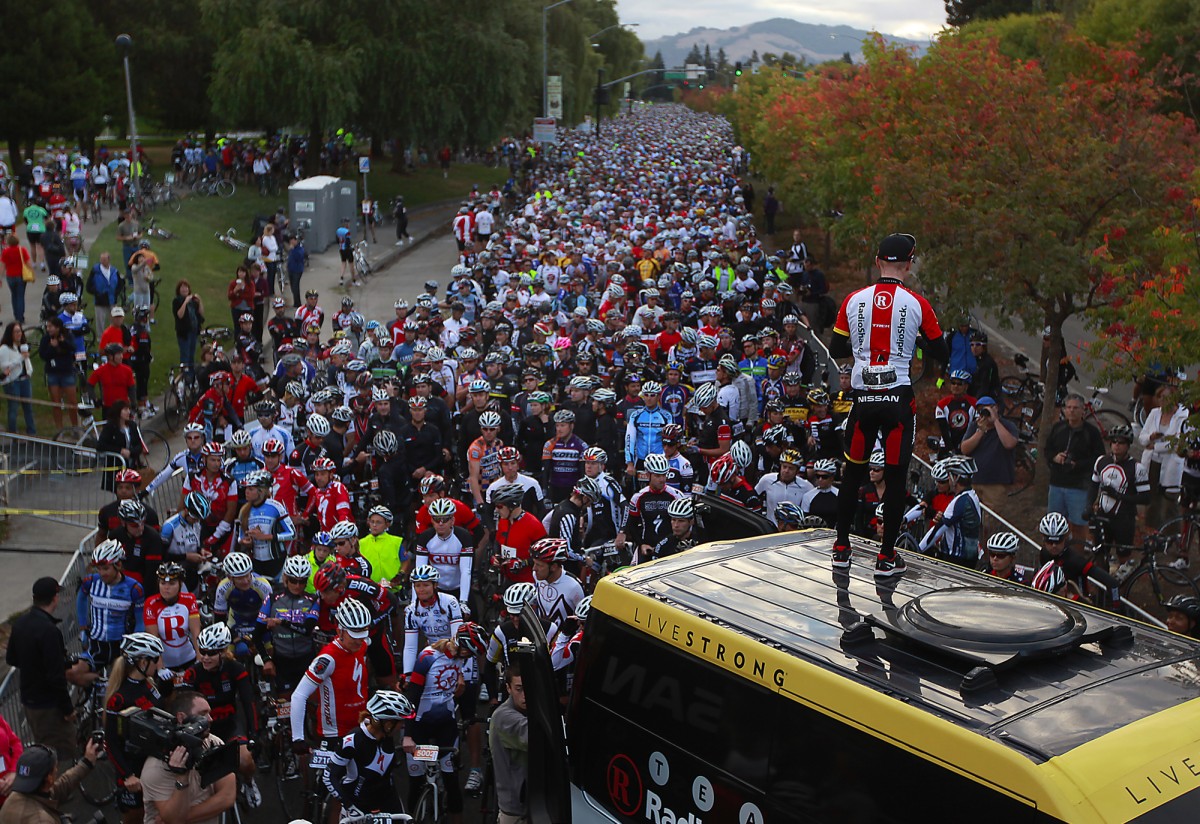 The Piccolo Route
This entry-level "recreational" 32 mile route takes you from the city of Santa Rosa across vineyard plains and over a "moderate" 1,500 feet climb into the redwood-flanked Occidental. After a pitstop at craft brewery destination Barley and Hops Tavern, you're back in the saddle to finish your loop to Santa Rosa.
The Medio Route
The Medio route, while less demanding than the Gran route, offers its share of cycling challenges. This roughly 60 mile ride consists of more than 4,000 feet of elevation gain. But while you traverse "harrowing descents" through redwood forests and a "gut-puncher" of a climb up Coleman Valley Road, you'll take in stunning and panoramic Pacific Ocean views along California Highway 1.
The Gran Route
The 103 mile Gran route, with 9,000 feet of elevation gain, will take you from the damp redwood forests at the base of King Ridge to the 360-degree panoramas at its knife-thin top. (On Saturday, the 2016 Amgen riders will take on this section of Levi's Gran Fondo). Professional cyclists complete this route in under five hours; non-professionals can take over 10 hours to finish (probably best not attempted by the faint of heart — or leg).
The Panzer Route 
If you are still doing more pedaling than panting, try advancing to Levi's Panzer Route which serves up "more descents, more fir-lined canyons, more sweeping vistas, more quiet gravel, more mileage and more climbing" than any other route of the Fondo. As an added bonus, panzerotti and espresso will be served to the few who reach the final destination, Stewart's Point. While most of us would probably need a bigger carrot than the promise of a cup of joe and some stuffed pizza dough to consider embarking on this killer ride, the Panzer route is nonetheless already sold out for the October 2016 edition of Levi's Fondo.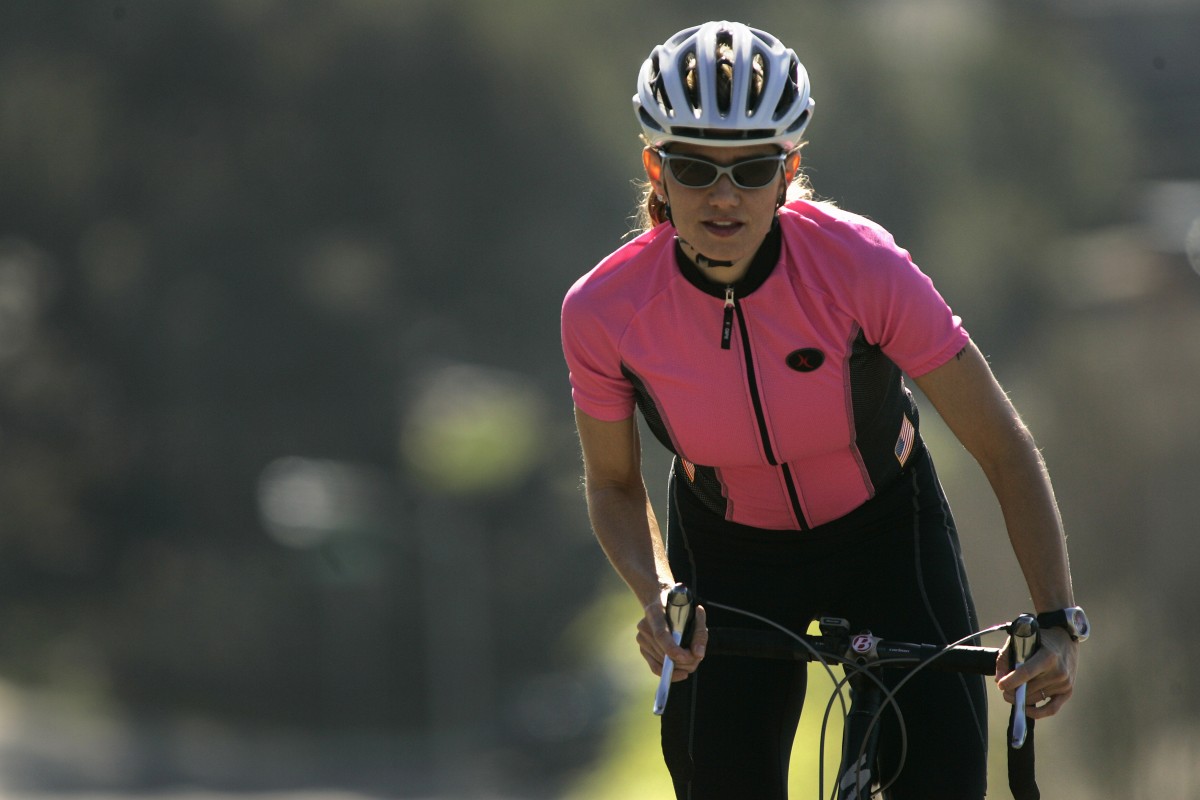 CHIC CITY CYCLING
Cycling in the typical California town, streets choked with America's love of the automobile, bears little similarity to cruising the wide bike lanes of downtown Amsterdam or Stockholm where old and young roll side by side in European harmony.  But US-style cycling has its own special charms…and its best to prepare for its challenges.
Top Steeds
Long gone are the days when urban biking meant sitting astride any old diamond-framed bicycle— right jean leg rolled up, sans helmet — to pedal from point A to point B. Bike designs continue to trend toward specialization; and the urban cyclist's head can sometimes spin gear-less, dazed and confused, when confronted with the variety of bike shapes and makes.
Fortunately, whether your preferred method of two-wheeled transportation is a flat-foot comfort bike, a versatile hybrid or a functional cruiser, Sonoma County has a wealth of phenomenal bike shops ready to help. From Cloverdale Cyclery to The Bicycle Czar in Santa Rosa, from Healdsburg Spoke Folk Cyclery to Mike's Bikes of Petaluma, from Wine Country Cyclery in Sonoma to The Hub Cyclery in Cotati, there is at least one top tier shop in every town. (Our local favorite is The Bike Peddler. This Santa Rosa shop has been around for 40 years, and the staff has over 100 years of collective experience.)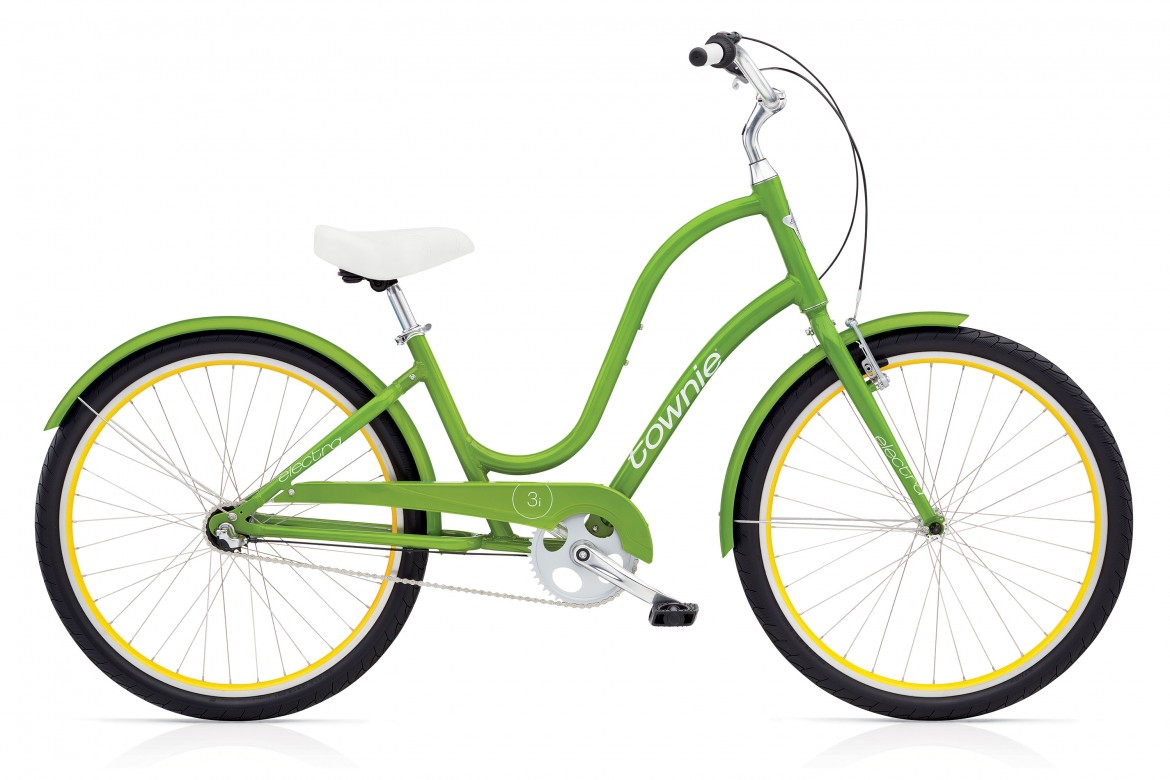 Top Guides & Rides (and Pit Stops)
While cycling the roads of Sonoma County can seem daunting at times, there are ways to stay safe and enjoy the ride. And your local bike shop is often a great starting point for finding out about the best (and safest) routes, cycling events and meetups.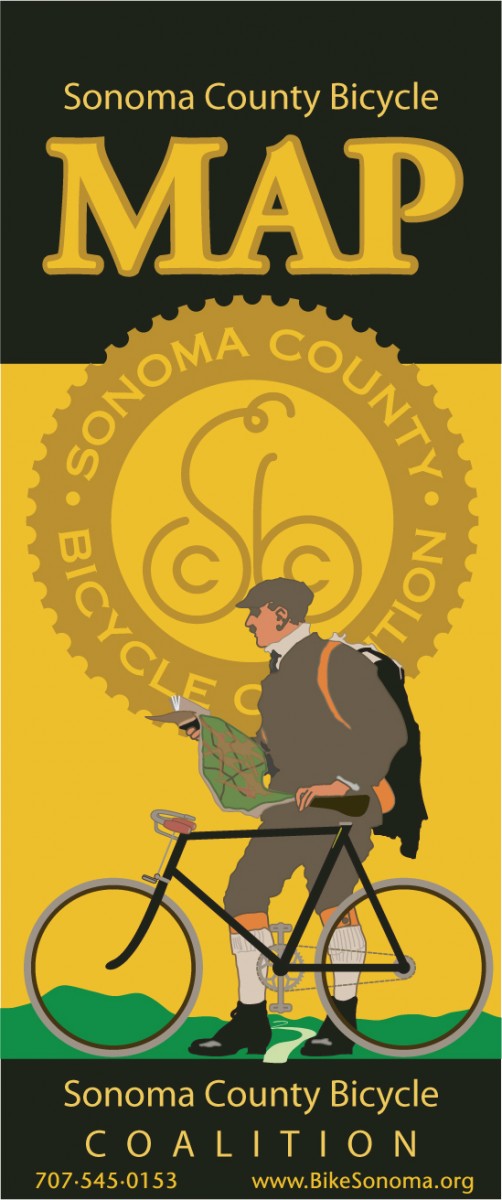 The Sonoma County Bicycle Coalition's Map serves as perfect travel companion for the city biker novice. Be sure to plan your route before you hit the road: avoid highly trafficked areas, find the best bike paths, back-routes and short-cuts, and map out locations for cycling services and facilities.
Bike Monkey, a Santa Rosa based events company, is your insider's guide to local biking. Their website and Facebook page list Sonoma County bike happenings: the latest scoop on Levi's Gran Fondo to the Santa Rosa Cup, the short-track "Dirt Crits" mountain bike race at Howarth Park, and the "Tuesday Night Twilights" race training at Sonoma County Fairgrounds.
Spring Lake Regional Park in Santa Rosa gives you the opportunity for a gentle introduction to Sonoma County cycling on a paved 3.5-mile loop around the lake. The trail has gentle climbs, is intersected by off-road trails and you'll see many cyclists of all abilities on this trail. Spring Lake connects with Annadel State Park, a top destination for off-road riding.
After circumnavigating the lake, shift down at Riviera Ristorante on Montgomery Drive — a favorite haunt of many of cycling's big names.The restaurant, decorated with race photos and signed jerseys of elite athletes, features authentic Mediterranean fare which includes a sautéed prawns, artichoke hearts, sun-dried tomatoes and garlic olive oil dish named for Levi Leipheimer.
The Joe Radota Trail is a popular weekend ride for Sonoma County families. This paved trail meanders agricultural ranches and then runs along abandoned railroad line. The ride begins in Santa Rosa and ends at Screamin' Mimi's in Sebastopol for a well deserved ice cream for kids (and parents) alike. Unwind by strolling The Barlow for local food and refreshments.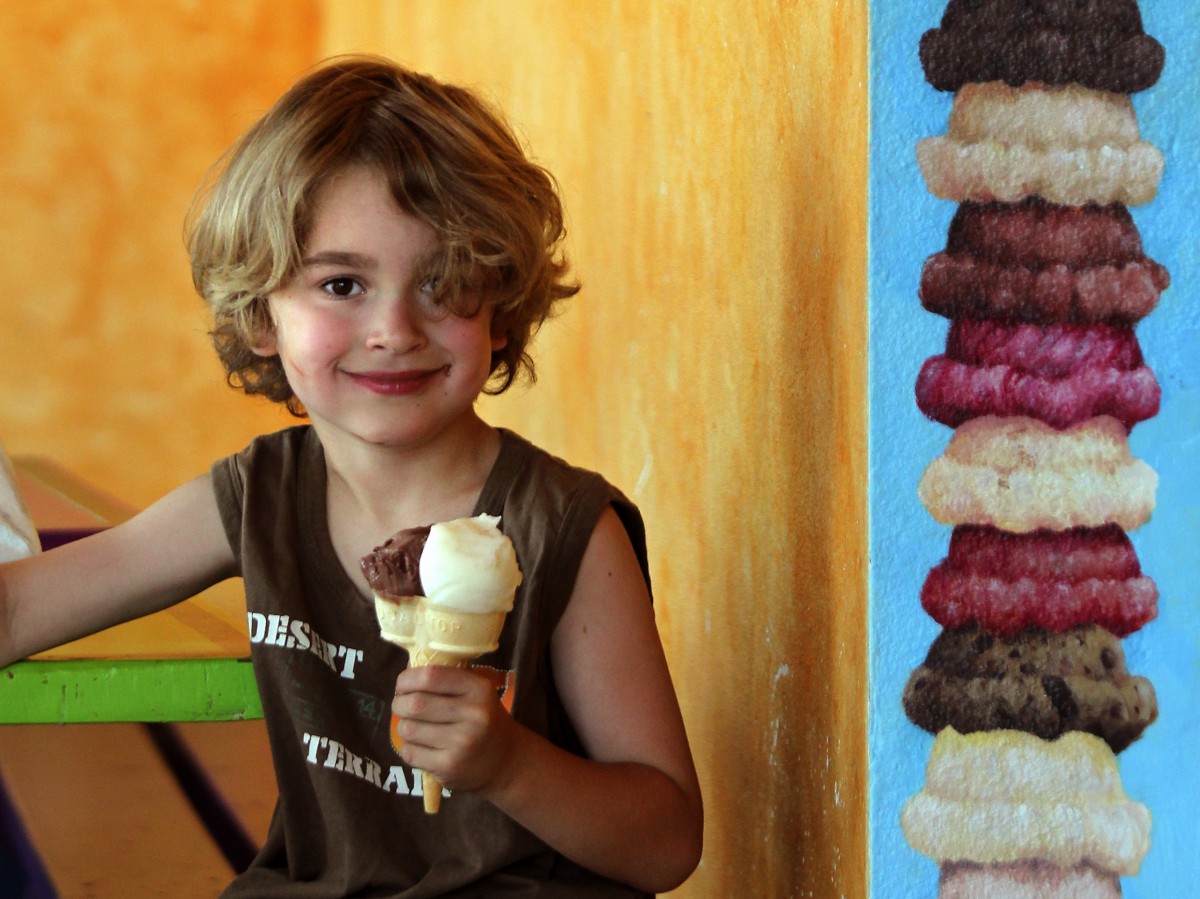 MUDDY MOUNTAIN MILES
Annadel State Park, situated just 42 miles north of Marin's mountain biking mecca, Mount Tamalpais, is one of the most popular mountain bike destinations in the North Bay. Located just outside of Santa Rosa, its scenery and terrain continue to inspire and challenge many an avid mountain biker.
Annadel offers a good mix of "technical rocky climbs," "screaming downhill descents" and over 40 miles of "pristine single track." Below we've listed two ways to enjoy Annadel rides; one for skilled mountain bikers who prefer to take on the tracks solo; another for riders who enjoy cycling camaraderie as they ride.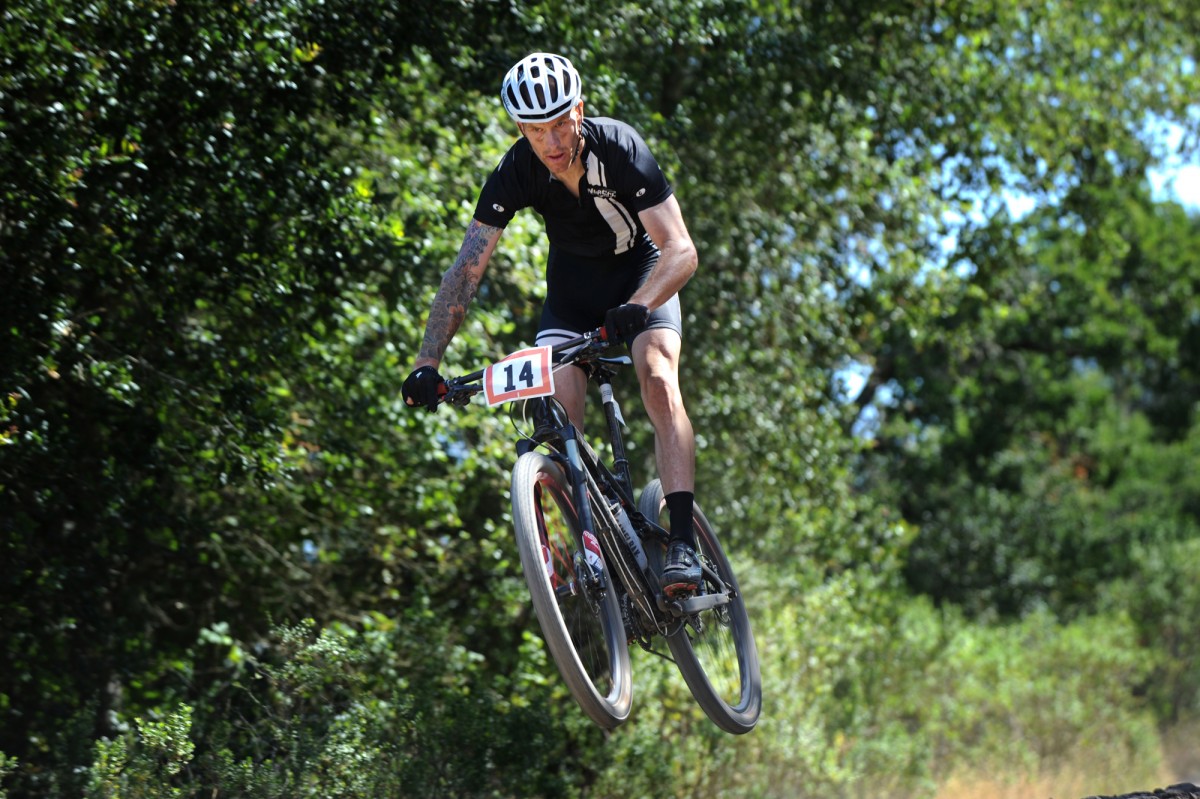 Flying Solo on the Big Loop 
The 20 mile Big Loop ride at Annadel covers the perimeter of the park. The ride begins with a sharp ascent up Cobblestone Trail, near the northern tip of the park. The reward for your hard work is the spectacular views of Lake Ilsanjo and Ledson Marsh, and swooping descents of North and South Burma Trails at the end of your ride.
Annadel Mountain Meetups 
The Annadel Mountain Biking Group, a local "meetup" group, connects riders interested in exploring the popular Sonoma County park. If you've been looking to ride with mountain bikers of differing skill levels in challenging terrain — with the added bonus of having cycling buddies to look out for your safety — this is the group for you. With 1,172 members, the Annadel mountain biking group offers plenty of opportunity to socialize and make friends with fellow bikers — meetups include the "Ladies Ride" on May 22 and the regular "Tuesday Afternoon Beers and Brats" (that's sausages) meetup.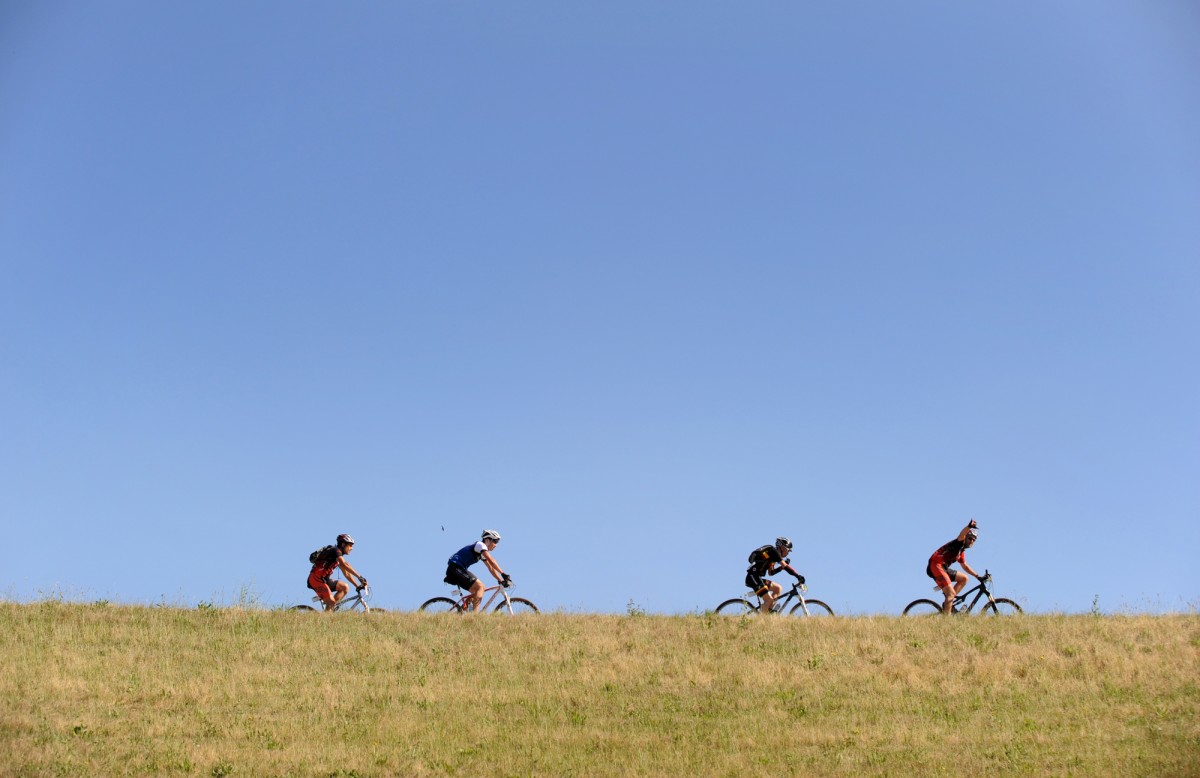 ---
Subscribe to Our Newsletters!