Advice from Menu and Event Expert, Victoria Campbell.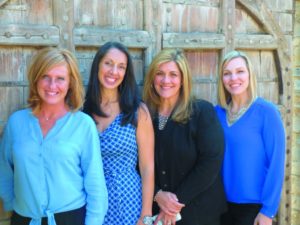 Victoria Campbell, general manager at Ramekins Culinary School, Events, and Inn has established an amazing event and hospitality team that she leads.
Having been in the hospitality business for more than 25 years, her expertise and attention to detail assure every event is beautiful, elegantly served, locally sourced, and sinfully delicious. Victoria loves being part of the local
community, and when not entertaining, she enjoys eating out and drinking champagne.
What's the best advice about menu planning for a bride-to-be?
Make sure to ask the caterer what their most popular items are and what the chef recommends for the time of year that the event is happening. Menus that feature locally grown produce and local, sustainable meats offer the best representation of wine country for guests to enjoy.
What suggestions do you have for finding a caterer who's a good fit for both the wedding and the couple?
Get caterer recommendations from your venue and find out which caterer has a reputation for doing the best job. Ask the caterer to make recommendations for your wedding based on favorite flavors, seasonality, type of dining, ethnic foods, and so on. Find out how the catering process works from start to finish, and ask for an initial quote to ensure the cost is within your budget.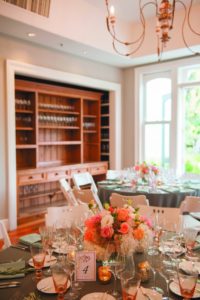 What are the key things to consider when planning your reception menu?
If you would like to incorporate ethnic foods, accomplish this by being adventurous with appetizers during the cocktail reception. Guests who
are not familiar with ethnic foods may opt to try them at this time. Keep the main dinner menu more approachable, highlighting the bounty and flavors of wine country cuisine.
What are the most common menu-planning challenges a bride-to-be faces?
It's easy to get caught up in minute details with the menu, but the important thing to remember is that the food should be delicious and easy for the caterer to execute. Asking a caterer to offer esoteric dishes that appeal to only a portion of the guests may not result in a cohesive menu. Caterers know what works well, and can deliver great quality with the dishes they know best.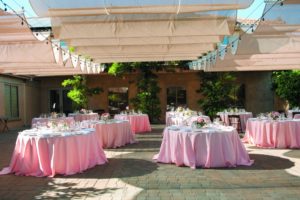 What are the hottest culinary trends you're seeing at weddings these days?
Comfort foods are gaining attention, such as fried chicken, BLTs, and mac 'n' cheese. Interactive food stations, or stands, including sushi, street tacos, and sliders are gaining in popularity as well.