Everything tastes better deep fried, so the saying goes. So naturally I was intrigued when Ca' Momi Osteria owner and master pizzaiolo Dario De Conti decided to take his already marvelous pies, and dunk them in sizzling oil.
De Conti is well known for his artisanal pizza, Verace Pizza Napoletana and Associazione Pizzaiuoli Napoletani certified and served for the past five years at his original outpost, Ca' Momi Enoteca at Oxbow Public Market. It has been a successful venture, a tiny nook-cafe that he and his partners Stefano Migotto and Valentina Guolo-Migotto initially established with wood burning oven and cozy wine bar to showcase the Ca' Momi Napa Valley wine brand. They soon expanded to outdoor seating, and then took over a neighboring space in the market, adding salads, soups and a handful of pastas to the lineup.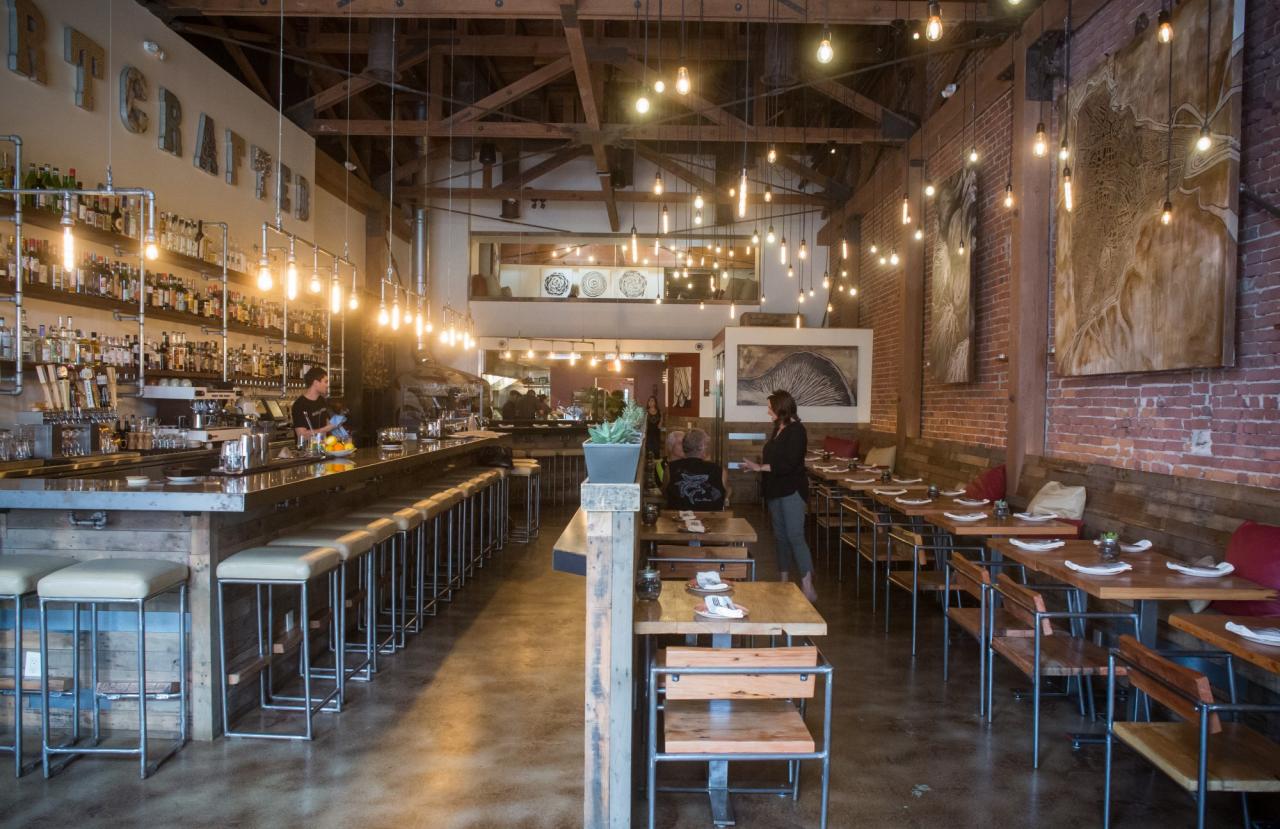 A few years ago, De Conti launched a mobile pizza oven catering service, saying he couldn't grow his business any more within the Oxbow footprint.
So last October, the team also opened a full service restaurant, Ca' Momi Osteria, less than a half-mile southwest of the market. With much more space and the help of a new style of Acunto Napoli pizza oven, they rolled out a greatly expanded menu. Items include seafood like tender grilled rock octopus tossed with fingerling potatoes and subtle lemon-parsley vinaigrette ($16), fire-roasted meats featuring nose-to-tail cuts like rosemary-sage-juniper kissed pork shank moistened in Pinot Grigio ($30), and more handmade pastas like classic spaghetti alla bottarga dressed simply but divinely with garlic, olive oil, shallot, parsley and the bold accent of shaved salted, cured fish roe ($22).
It's clear this is a thoughtful operation as soon as you step through the door. Set in the historic 19th century building that previously housed Naked Wines, this is one of the prettiest spaces I've seen recently, high-end rustic with barn wood wainscoting capped by brick, an open wood beam ceiling, wood tables and chairs and a polished concrete floor.
Giant abstract paintings bring a cosmopolitan flair, while the exposed cable pendant lights seem to float light fireflies over the long space divided by a half wall into dining and bar seating.
The commitment is "heartcrafted" — it's right there on the wall above the bar in oversized metal letters that are lined with things like corks, rope and burlap. One of the best seats in the house is at the counter overlooking command central, the open kitchen anchored by the elaborately mosaic tiled oven.
Truth be told, the fried pizza doesn't do it for me. The Montanara style is a southern Naples specialty, and my server explained how the dough is quick fried in sunflower oil, then topped in marinara sauce, basil and garlic before it is baked to melt the smoked mozzarella di bufala ($20). The first couple of bites are decadent-crispy, but when the dough cools it's tough and chewy.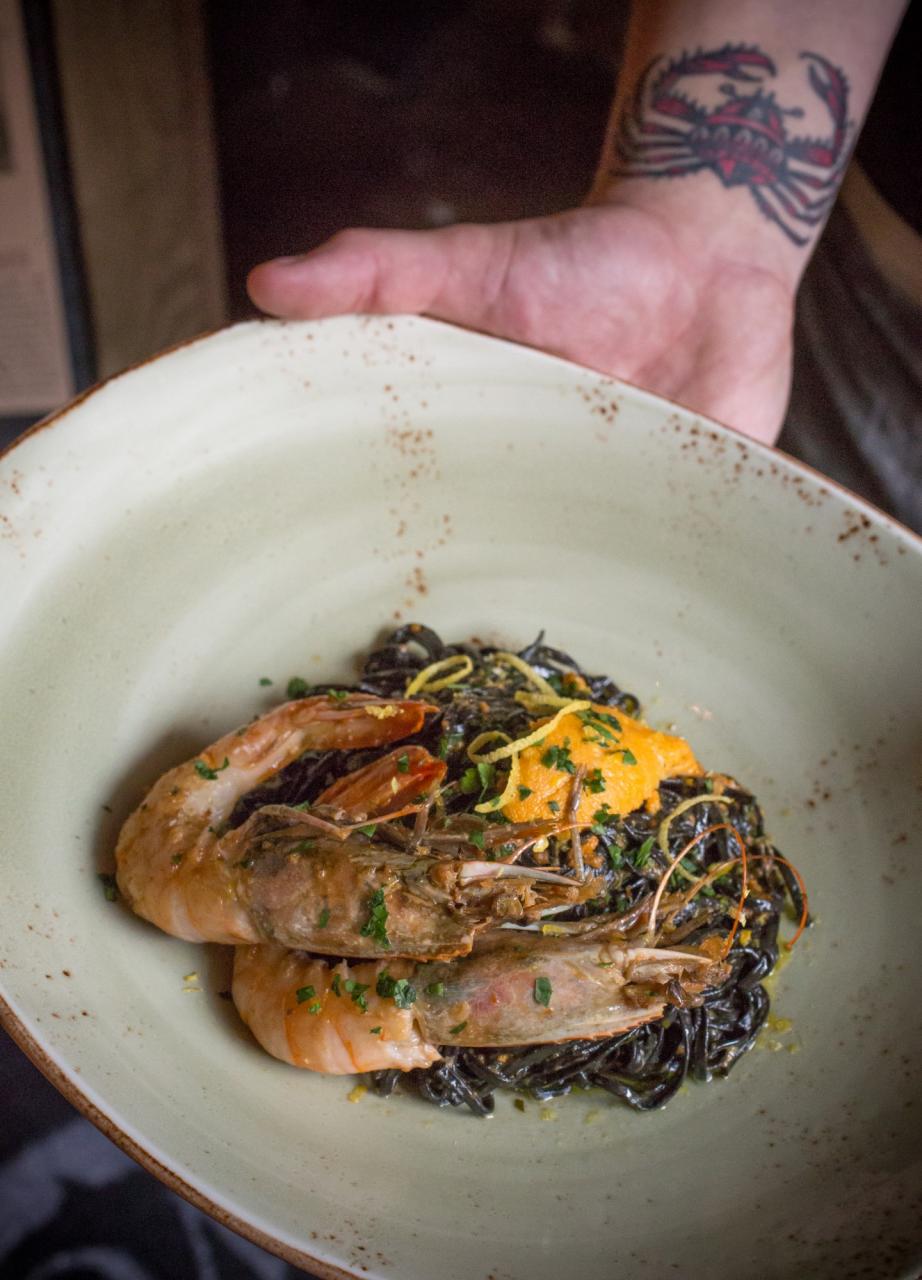 I'm happier with the classic thin crust, bubbled on the edges and slightly soft and damp in the middle, such as the Napoletana Norcina pizza amply scattered in Hudson Ranch sausage, mushrooms, onion and smoked mozzarella ($25). The pies are quite pricey at what's a personal size portion, but we're paying for top-notch building blocks like "00" flour, house pulled Fior di Latte mozzarella, San Marzano DOP tomatoes from Naples and vegetables from Ca' Momi's own 1-acre garden in Napa.
My favorite way to eat here is with a group, since sharing offers a rainbow of flavors. The bresaola e rucola carpaccio brings whisper thin curls of air-cured beef arranged with arugula, Parmigiano-Reggiano and lemon vinaigrette ($17), while the poached asparagus salad is gorgeous simplicity, a half dozen bright green wands peeking out under a nest of chopped frisee, chopped soft boiled egg and a silky lemon-egg vinaigrette ($14).
Ca' Momi mainly plays the classics from De Conti's Northern Italian heritage, but still there's great breadth, including the Sicilian tagliolini dish bringing flat pasta ribbons stained with squid ink, tumbled with spot prawns and creamy Fort Bragg uni lightly napped in Pinot Grigio-lemon sauce ($32). Textures are superb — slightly chewy al dente noodles slip against meaty seafood and velvety sea urchin.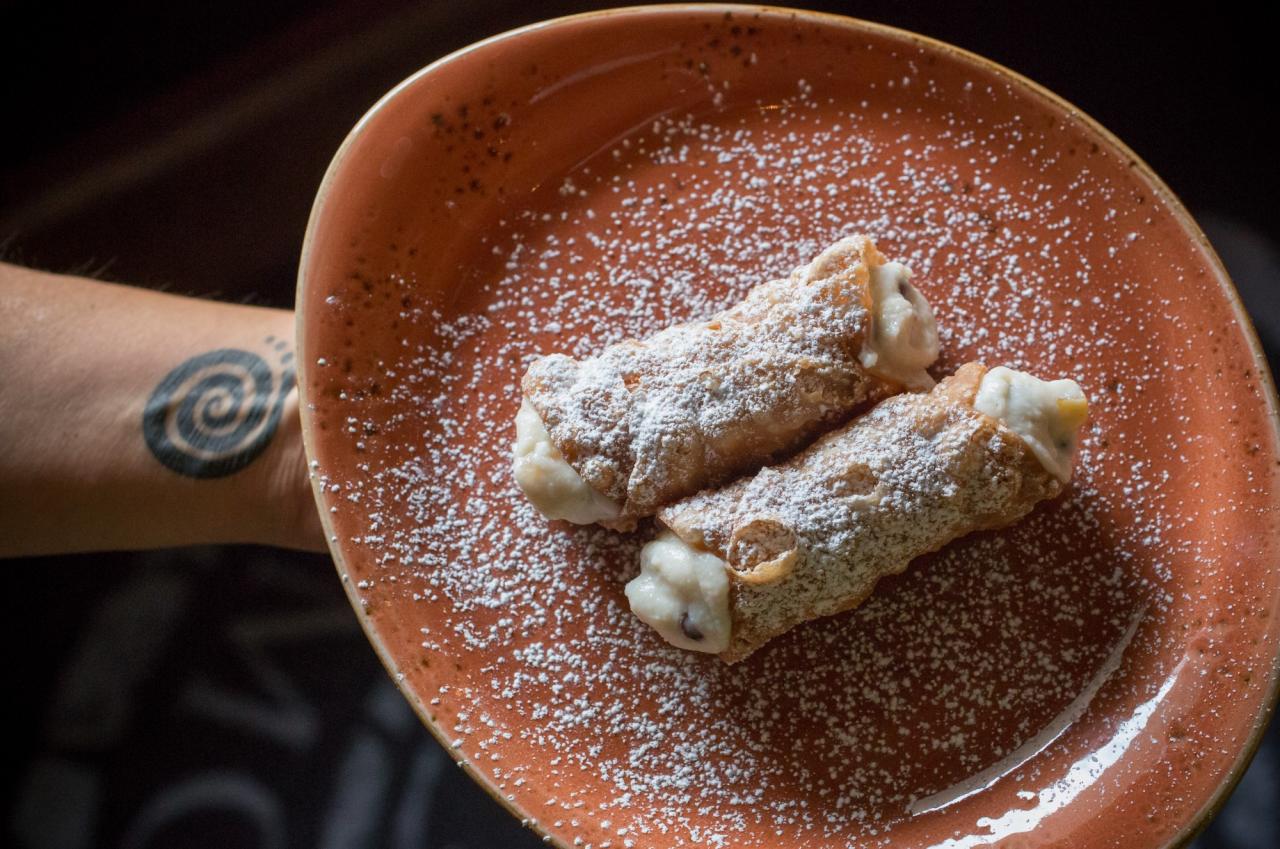 Drinks are another statement. The Sangue Italiano is the perfect complement to a margherita pizza, marrying olive oil washed vodka with San Marzano tomato juice, basil, fennel and balsamico, a brilliant recipe ($14). And while the Ca' Momi brand understandably dominates the wine list, there's plenty of variety, ranging from spumante ($10) to bianchi ($9-$15), rossi ($9-$25) and doci ($13).
I love that nonimbibers also have excellent options among the Italian sodas, like the Lurisia Chinotto in a bold, bright punch of bitter orange, Sfusato lemon and Puglian orange ($5). It makes a nice finish, too, with a light, creamy Bellwether Farm sheep ricotta cannoli sprinkled with TCHO chocolate chips, orange blossom water and orange zest.
The Oxbow store remains open, and that's a lovely place for pizzas and people watching. But sitting and sipping and supping in an Osteria window seat overlooking the newly renovated downtown Napa corridor, it feels like a true bit of Europe has arrived.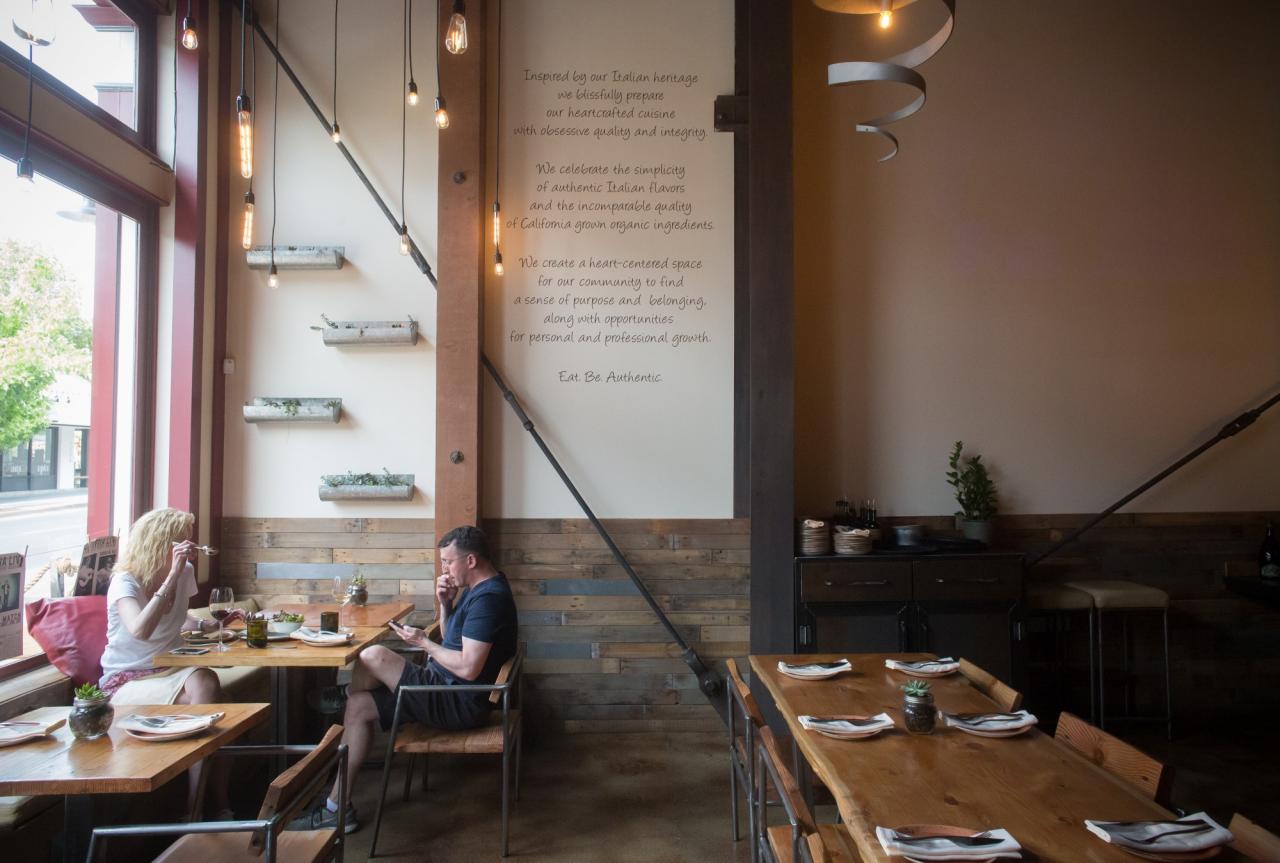 Ca' Momi Osteria
Where: 1141 First St., Napa
When: 11:30 a.m. to 10 p.m. Sun.-Thur., 11:30 a.m. to midnight Fri. and Sat.
Reservations: (707) 224-6664, camomi.com
Price: Very expensive, entrées $18-$38
Corkage: $15 waived with bottle purchase
Stars: ★★★
Summary: A full-service big sister to Ca' Momi Enoteca at Oxbow, the space is rustic gorgeous, and the expanded menu is stunning, with dishes like Sicilian squid tagliolini with spot prawns and Fort Bragg uni in Pinot Grigio-lemon sauce.
Carey Sweet is a Sonoma County freelance writer whose restaurant reviews appear biweekly in Sonoma Life. Reach her at Carey@careysweet.com.