During the holiday season, seeking out the delightful decorations at wineries can be part of the fun. Introducing family and friends to your favorite tasting rooms is also a time-honored tradition in Sonoma County. Click through the gallery for a few favorite wine destinations for holiday cheer and unique gift-giving opportunities.
Featured Winery
—

Anaba Wines

The winds that sweep over the Carneros region are called anabatic winds, so the Sweazey family chose Anaba as the name for its winery when it was founded here in 2006.

John Thomas Sweazey is proprietor, running the winery together with his son, John Michael Sweazey. Winemakers Ross Cobb and Katy Wilson coax rich flavors from their grapes, most notably Chardonnay and Pinot Noir, from locations that include the fog-kissed slopes of Wildcat Mountain Vineyard in the Carneros. Anaba is known for its Rhône varietals such as Viognier and Grenache and also produces white and red blends, Syrah, and a port.

Fun fact: In 2009, Anaba was the first Northern California winery to install a wind turbine for electricity. The single turbine generates enough power to run most operations throughout the winery property, including an electric car-charging station. For many years, tastings at Anaba took place in the 120-year-old Sweazey farmhouse.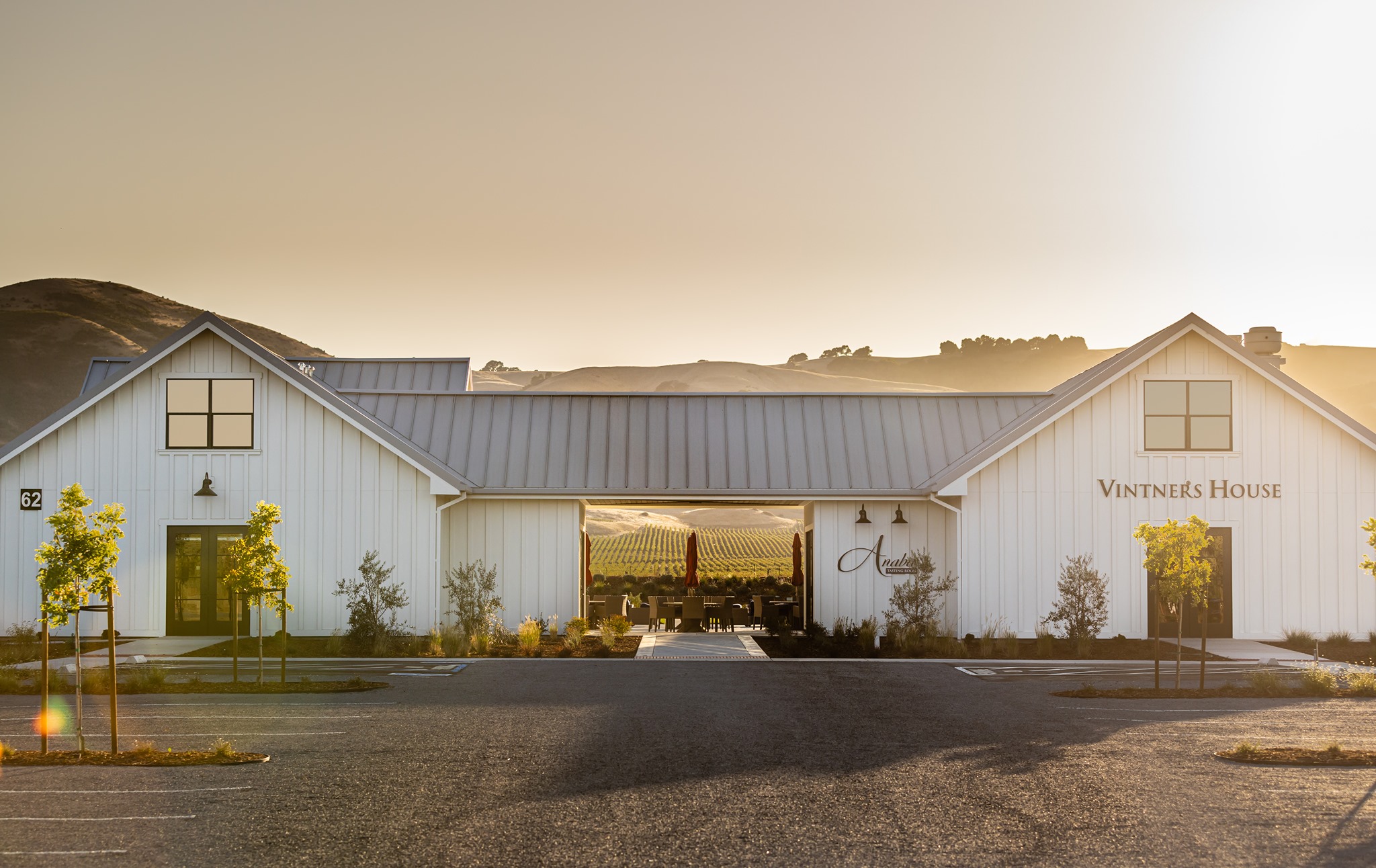 Now, the family has unveiled the inviting new Vintners House, an elegant structure that offers views over estate vineyards and distant hills. The farmhouse remains part of Anaba's hospitality center, but tastings now take place in the new facility.
The "Vintners House" seated tasting is a flight of five wines ($25), offered inside or outside in the garden courtyard, weather permitting. The premier tasting is a six-wine seated flight of single-vineyard wines, along with food bites ($35, reservations recommended). Two "Grand Cru" tastings are also offered, with flights of all-white or all-red, small-lot wines paired with light snacks ($55 to $65, reservations required).
60 Bonneau Road, Sonoma, 707-996-4188, anabawines.com. Open daily 10:30 a.m. to 5:30 p.m.