Whether the words "carrot yeast" fold your gastro-nerd brain into origami or you simply shrug it off isn't the point at Second Story restaurant in Healdsburg. The point is to eat dinner.
But when you hire a chef like Stu Stalker, who has spent the past few years at Michelin-starred Noma in Copenhagen, Denmark, foodies come out of the woodwork to prostrate themselves at the high altar of molecular dining. When the remarkable dining experience costs a reasonable $120 per person, you get a broader swath of customers. And that's the real endgame, Stalker said.
In July, the owners of Little Saint (formerly SHED) quietly opened the doors of their renovated upstairs dining room with a prix-fixe menu that's surprisingly modest for the quality of food prepared in the state-of-the-art upstairs kitchen. Stalker, who moved his family to Healdsburg to manage a tiny staff of five (including his brother-in-law), didn't flounce around town announcing his presence. The whole affair has been remarkably low-key.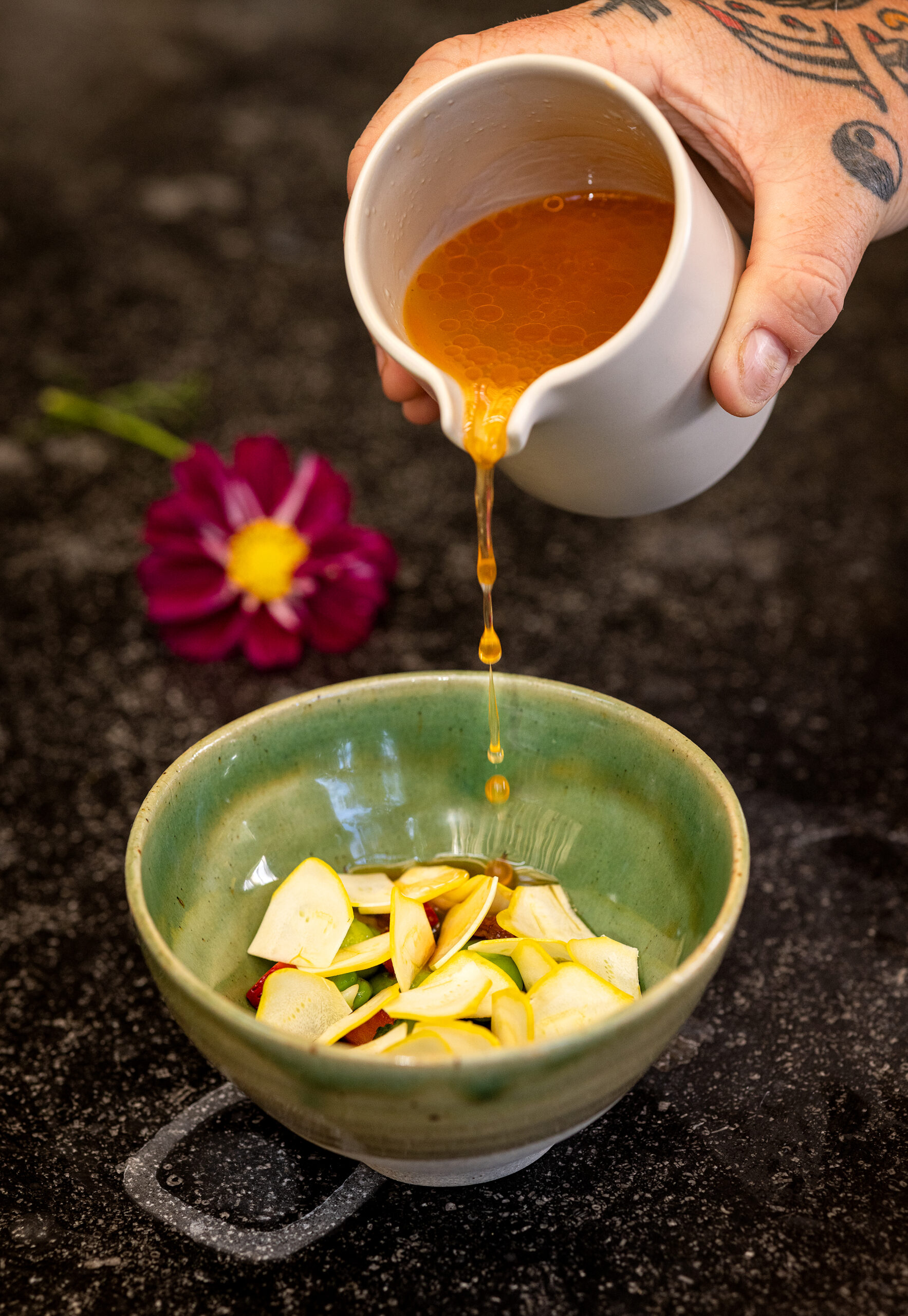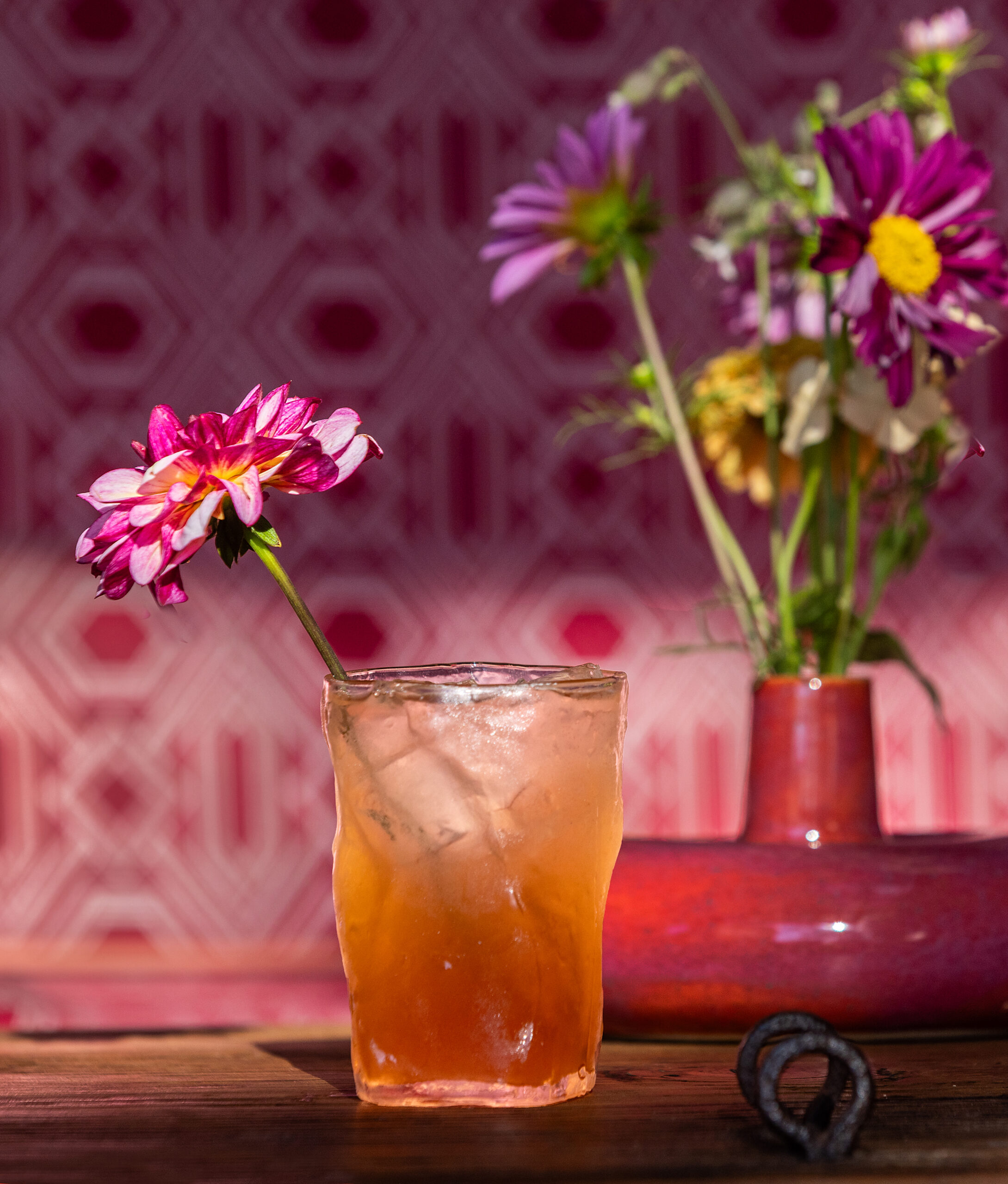 The restaurant has targeted locals, mostly, with a menu that eschews dairy, meat and eggs in favor of plant-based dishes that are a deft mix of culinary alchemy and farm-fresh perfection. It's not simply vegan dining. It's a blueprint for how we can — and should — eat for the future.
"People are telling us this has been the best meal of their lives, hand writing letters and delivering them to the restaurant. I think we might be onto something here," said Stalker, seemingly as surprised as anyone. His culinary background certainly includes turning produce into tiny works of art and coaxing the best flavors from each ingredient, but it's also encompassed plenty of meat-based cuisine. One of his most recent tasks was creating the perfect hamburger for a Noma spinoff.
But like many of us, Stalker sees the logic of reducing his carbon footprint and living healthier with a plant-based diet. He also has the 8-acre Little Saint Farm at his disposal. He can grow whatever produce he wants or needs, including unique varietals destined for immediate consumption and an extended bounty to preserve and use during the winter months.
That means dishes on the Second Story menu now include fresh greens, of-the-moment tomatoes and painstakingly prepared entrees that push the limits of what's possible with food — like the carrot yeast.
Though it's no longer available (chances are that little of what I write about here will be, because Stalker's dishes are ephemeral), the carrot yeast was just a tiny footnote in the description of aebleskiver (a Swedish pancake ball) that nearly broke my brain.
The explanation of the dish's creation is, according to Stalker, to juice the carrots and infuse the juice with nutritional yeast, freeze the liquid, melt it, clarify, dehydrate and finally reduce the whole kit and kaboodle until it becomes a syrup. You don't spend years working for Noma's chef Rene Redzepi and come away without some serious passion for breaking things down into their simplest components. Stalker and a small but mighty team of cooks often spend hours — sometimes days — transmuting humble fruits and vegetables into something magical.
In a salad, a petite stack of greens and herbs from the farm hides three types of dressing, including walnut and chamomile. It's best eaten with your fingers to savor each flavor. A tomato isn't just a tomato here. It's what a tomato dreams of one day becoming, and you dream of one day eating.
That kind of intense preparation, Stalker said, is required for a seamless dinner service.
"The menu is structured to work with a small team and make service easier. We prep Thursday, and we have four to five people, and that's enough," he said. "If you forget to make the carrot yeast, you're not making it in three hours. If we put an extra dish on the menu during service, it wouldn't work."
Stalker and the staff are also OK if you find the surrealness of the whole exercise entertaining.
The Welcome Bouquet led to my genuine concern for a fellow diner when he lifted the floral arrangement to his lips and drank from the vase. Food people can be odd, but this was taking it too far. I guffawed when it was finally explained.
Stalker wants you to drink the sweet nectar, like a honeybee, of the season through a straw hidden among the blooms. It's hilarious to watch someone try to navigate their lips into the bouquet and miss the straw repeatedly (until it's you, and then it's even funnier), getting a nose full of blooms. It also smells lovely. You'll receive the bouquet as a parting gift.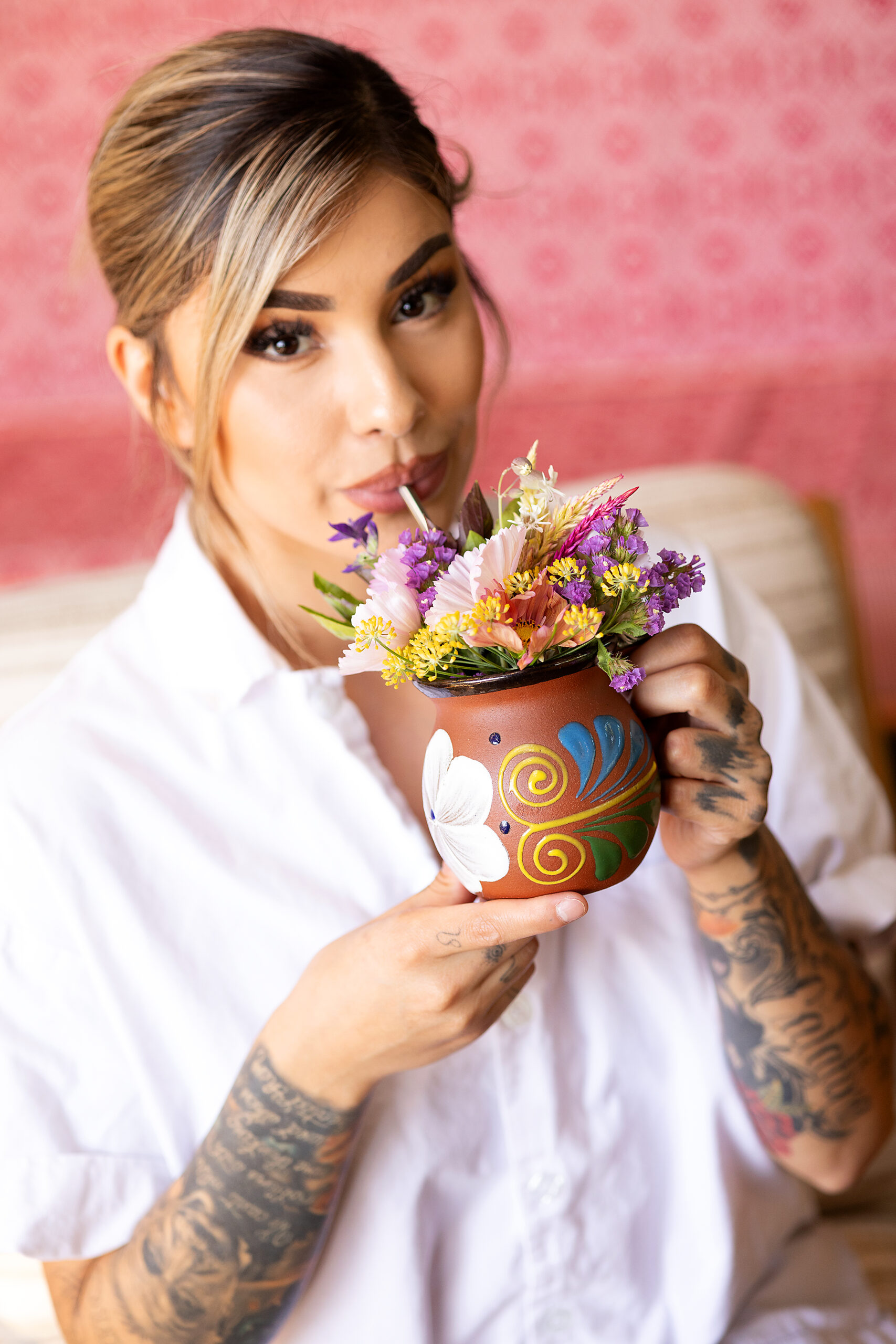 At Second Story, there is no swanning maitre'd or tinkling caviar cart rolling through the dining room. Wine Director Alexandria Sarovich is as likely to be hosting or serving as she is to be arcing a stream of wine into your mouth (should you like that kind of thing) from a Spanish porron. Wine pairings and low- or no-alcohol drinks are an extra $75 and up, well worth the price for Sarovich to showcase some of her favorite pours.
It's intimate without being awkward. An open kitchen anchors one side of the room, a stunning patio with views of the sunset over Dry Creek Valley the other.
While Little Saint's casual downstairs cafe, lounge and bottle shop are full of overstuffed furniture (about the only thing stuffy about the space) and communal tables, Second Story has a minimalist approach: bistro-style banquettes, four-tops at the center of the room and a cozy fern-bar-bohemian vibe. The furniture is purposely restrained because of the space's intimate music performances during the week.
So go all food nerd if you like, or simply enjoy a lovely meal at Stalker's imaginative restaurant. The point is, after all, just to eat.
Second Story is at 25 North St., Healdsburg. Reservations for seating, 5:30 – 7 p.m. Friday through Sunday, are highly recommended. littlesainthealdsburg.com