Calling all lovebirds: These Sonoma County boutique hotels offer a mix of ambiance and amenities that is sure to keep that spark alive. Pair your stay with heart-pounding hikes, gourmet breakfasts in bed, and invigorating massages, and you're in for the real romantic deal.  
Vintners Inn – Santa Rosa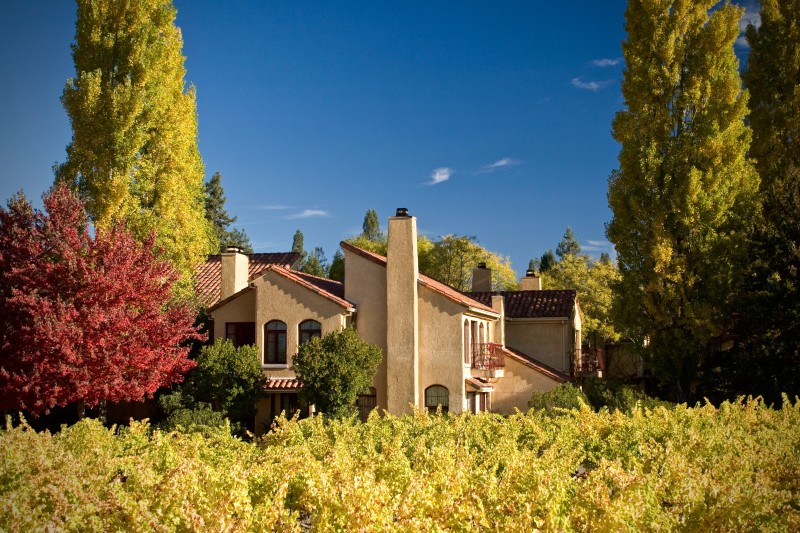 Situated on 92 acres of lush vineyards in the Russian River Valley, Vintners Inn does wine country romance like no one else (just ask the countless couples who've celebrated their weddings and honeymoons here). 44 decadent rooms face carefully landscaped gardens and a serene central courtyard, fireplaces warm the rooms in winter months and a scenic 2-mile trail winds through the vineyards.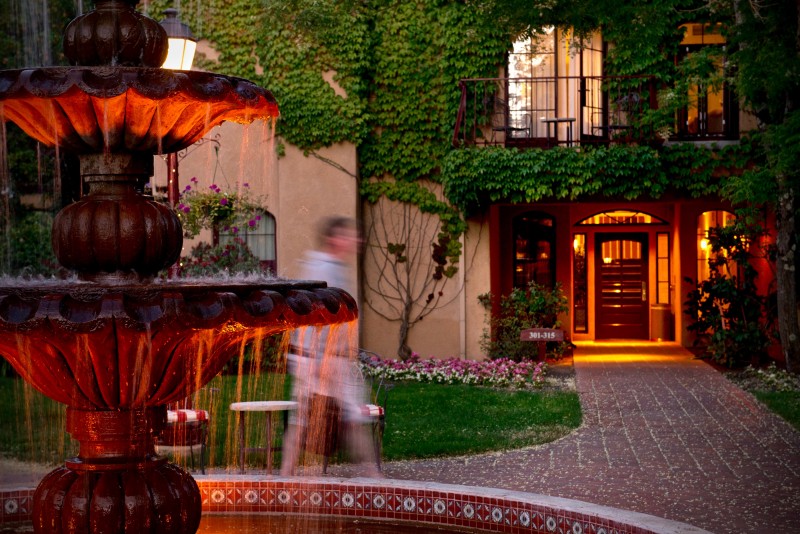 Despite its popularity, Vintners Inn retains the kind of hideaway-feel that an enchanting escapade needs; curl up side-by-side while sipping a Ferrari-Carrano cabernet (produced by owner-couple Don and Rhonda Carrano) and you'll feel far from the madding crowd.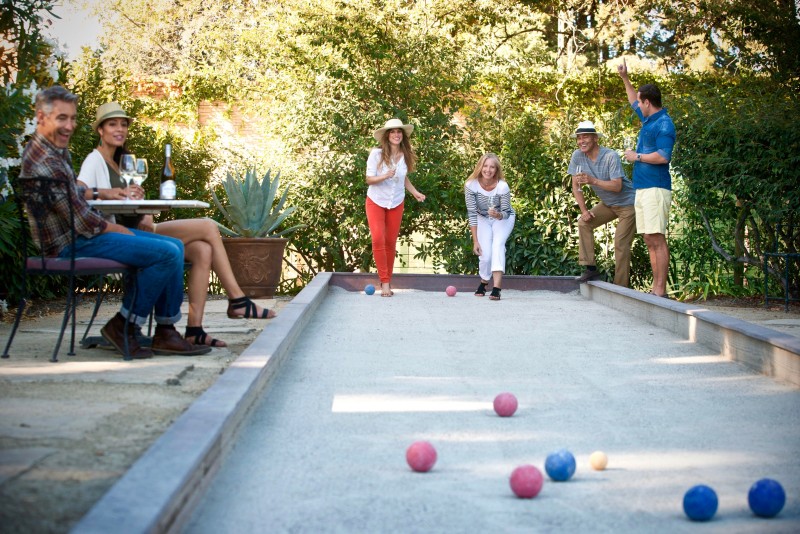 If the way to your heart is through your stomach, then you'll find a soulmate in deluxe dining destination John Ash & Co, nestled next to Vintners Inn. This is the restaurant that introduced California cuisine more than 35 years ago, and stays true to that tradition with fresh farm-to-table food mostly sourced from the culinary gardens at Vintners Inn.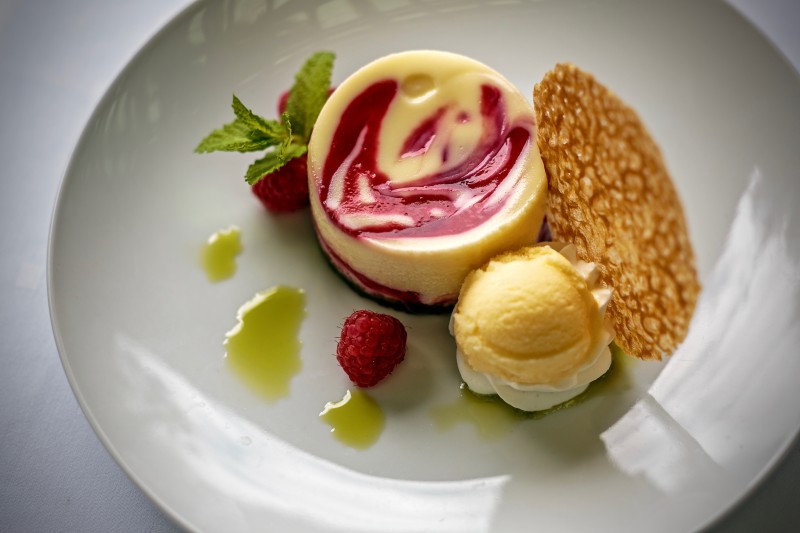 John Ash & Co was awarded "Best Romantic Meal in Sonoma County" in The Press Democrat's "Best of Sonoma County 2016" competition – and with good reason: twinkling lights set the mood nightly over an all-season patio with vineyard views, an award-winning wine list offers an exclusive tour of Sonoma wineries, and Executive Chef Tom Schmidt's food covers everyone's favorites in a way that wows.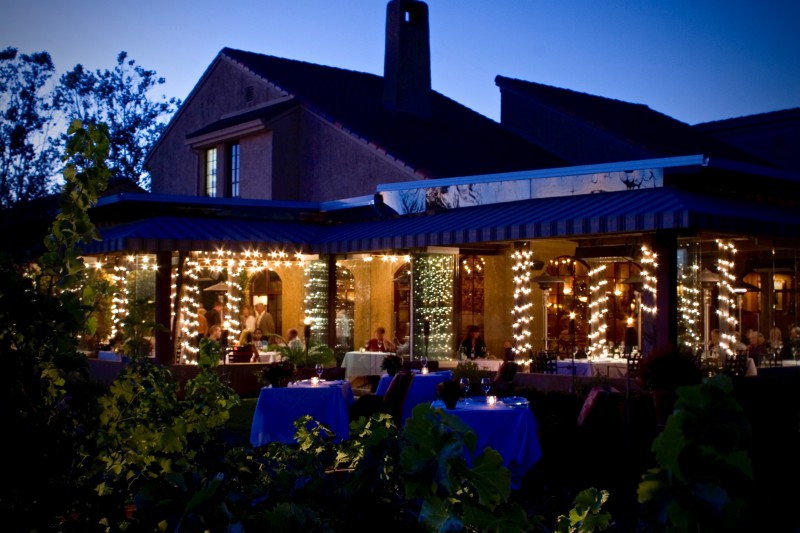 For an enchanting treat, Vintners Inn recommends:  Their "Celebrate Romance" package which includes a one-night stay in the guest room of your choice (romanced with tea lights and red silk rose petals), a 60-minute in-room couple massage, a bottle of Roederer Estate sparkling wine paired with half dozen chocolate dipped strawberries, $100 certificate at John Ash & Co. restaurant, two-for-one breakfast at Vintners Inn Café, and VIP tour and tasting at Ferrari-Carano Vineyards and Winery.
Reserve your romantic room: Vintners Inn, 4350 Barnes Rd, Santa Rosa, CA 95403, (707) 575-7350, vintnersinn.com
Hotel Les Mars – Healdsburg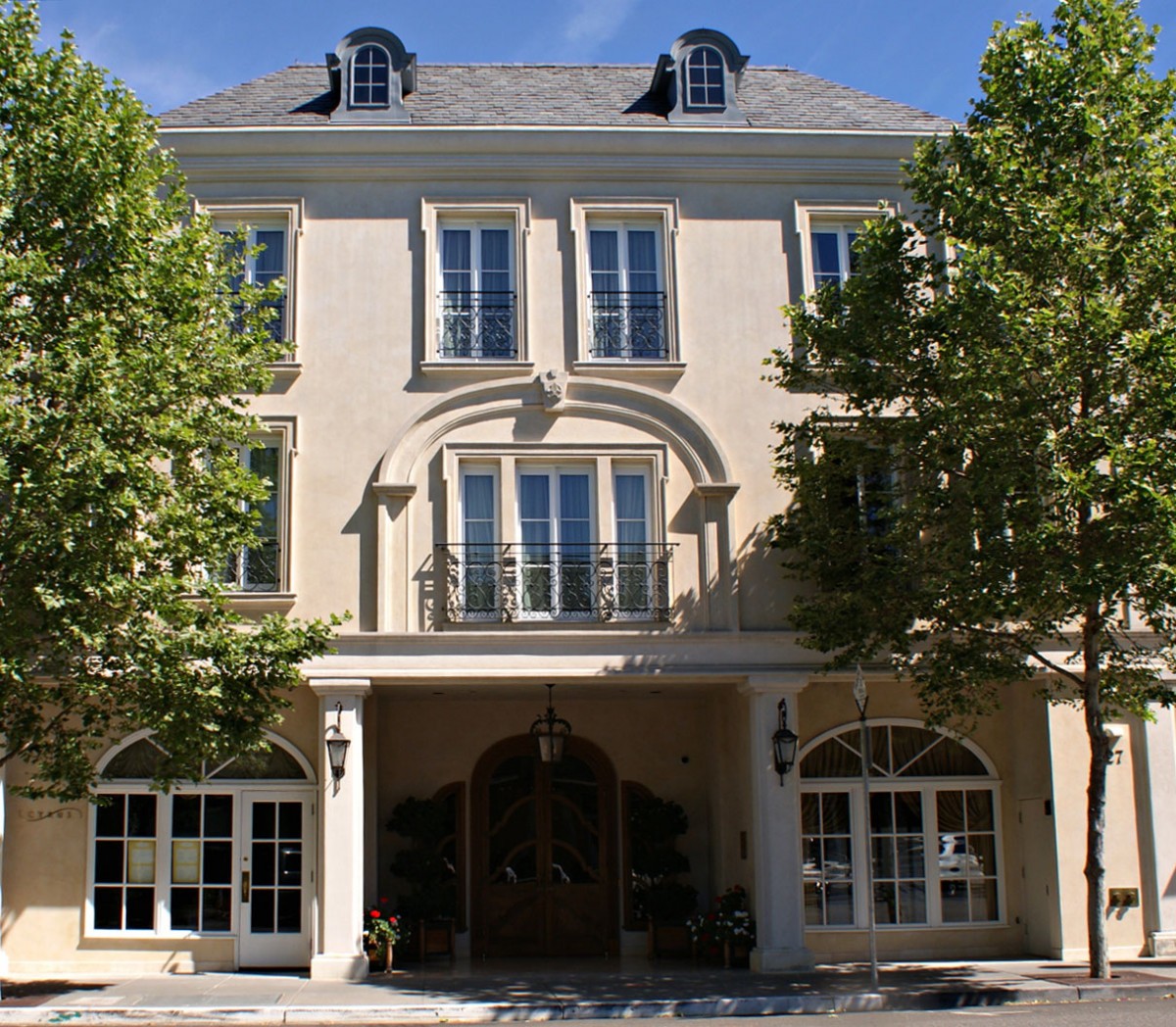 If a French rendezvous is your idea of romance, check into Hotel Les Mars in Healdsburg. Located just a block from Healdsburg plaza, this chic 16-room hotel looks as if it's been plucked out of the French countryside and planted in the heart of wine country. The hotel features traditional 17th and 18th-century furniture, antique pieces throughout and a marble spiral staircase in the lobby. The guest rooms are individually designed, most of them have canopied beds, and all beds are irresistibly plush.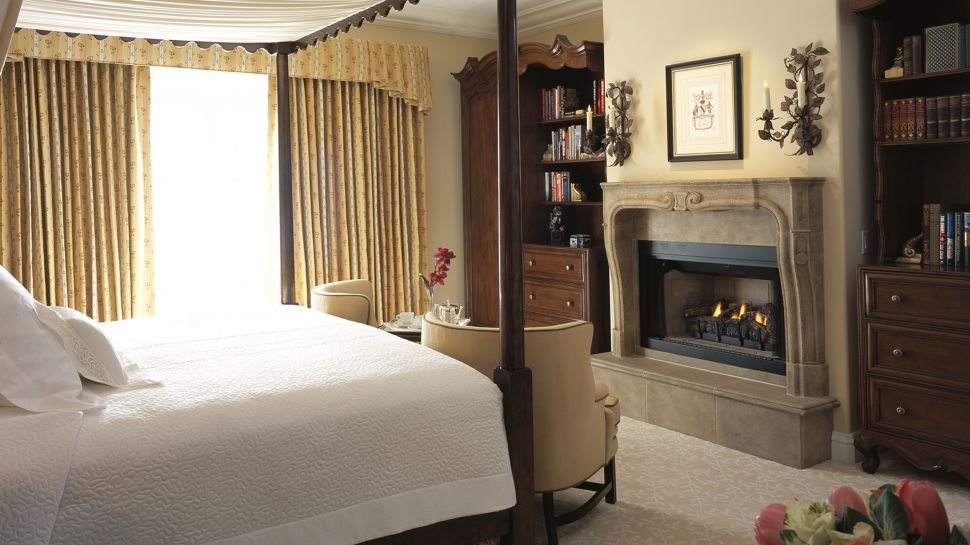 Between the fluffy bed, well-stocked bookcase, warming fireplace, rainfall shower, deep soaking tub and complimentary French breakfast (delivered to your room), it may be hard to find any reason to leave your room when staying at Hotel Les Mars. You could just slip out briefly to try some artisan cheese and wine during evening receptions.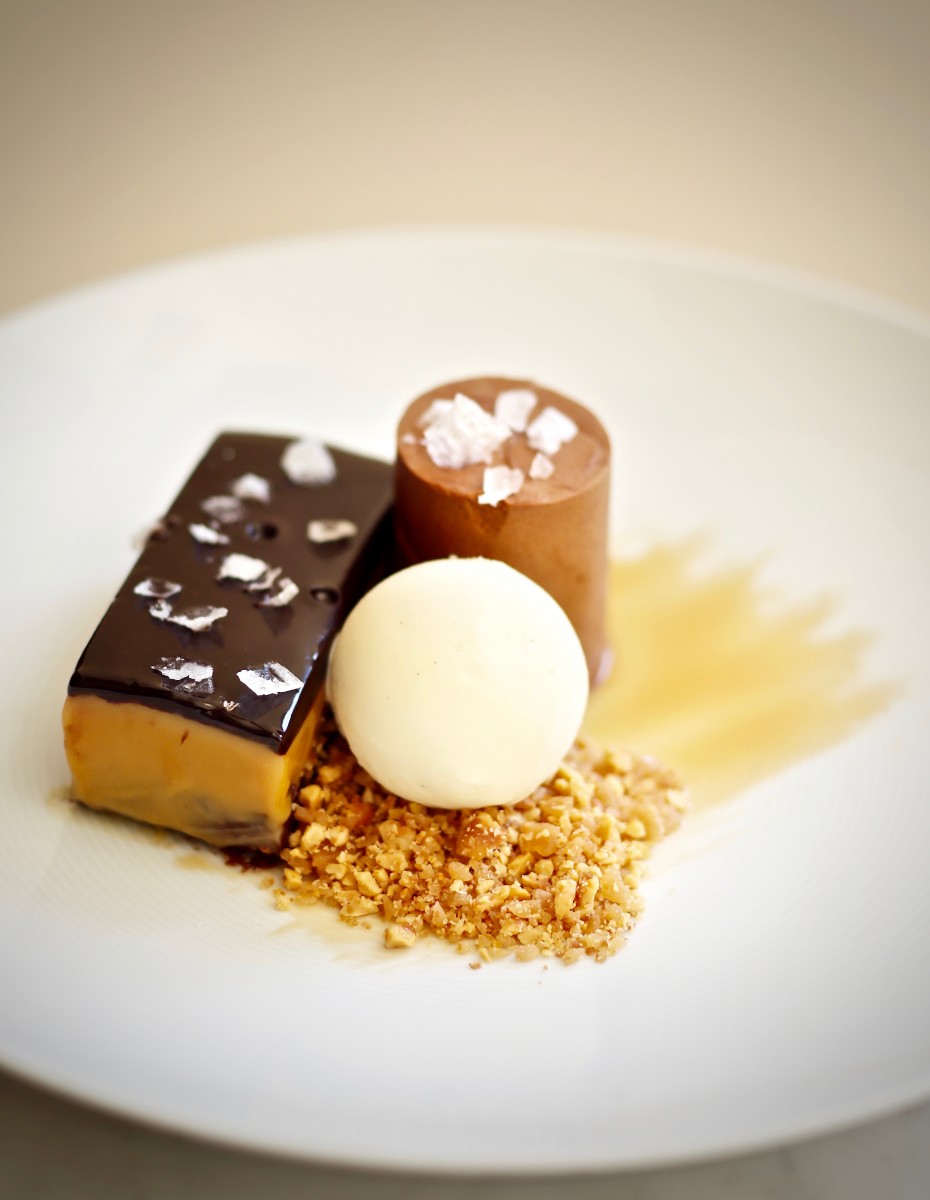 If you do decide to venture outside of the hotel room for some candlelight dining, you still wouldn't need to leave the hotel. Hotel Les Mars is host to Chalkboard restaurant, which specializes in contemporary, small plate dining. Executive chef Shane McAnelly sources much of the menu from local purveyors and farms, with many ingredients coming from the restaurant's own dedicated 3-acre garden located at Foley's nearby Chalk Hill Winery estate. This is a great opportunity to experience the farm-to-table dining experience that Sonoma County is known for.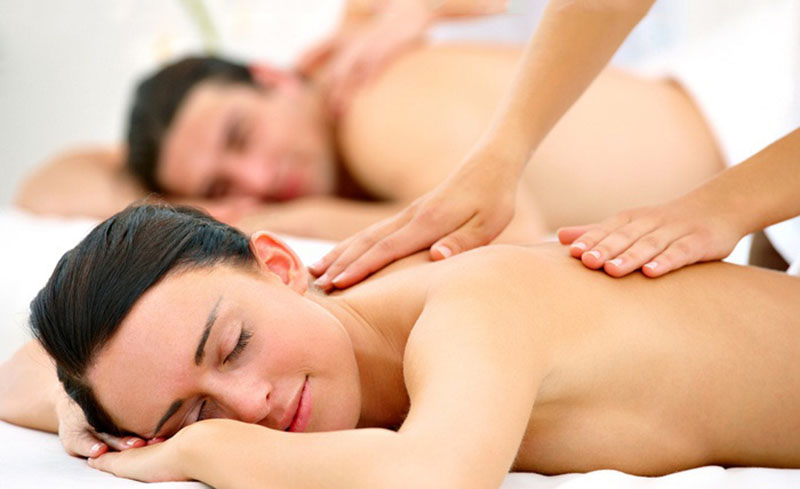 For an enchanting treat, Hotel Les Mars recommends: A couples massage at nearby Spa Dolce. Now, this might be another good reason to leave your room…
Reserve your romantic room: Hotel Les Mars 27 North St, Healdsburg, California 95448, (707) 433-4211. hotellesmars.com
Olea Hotel – Glen Ellen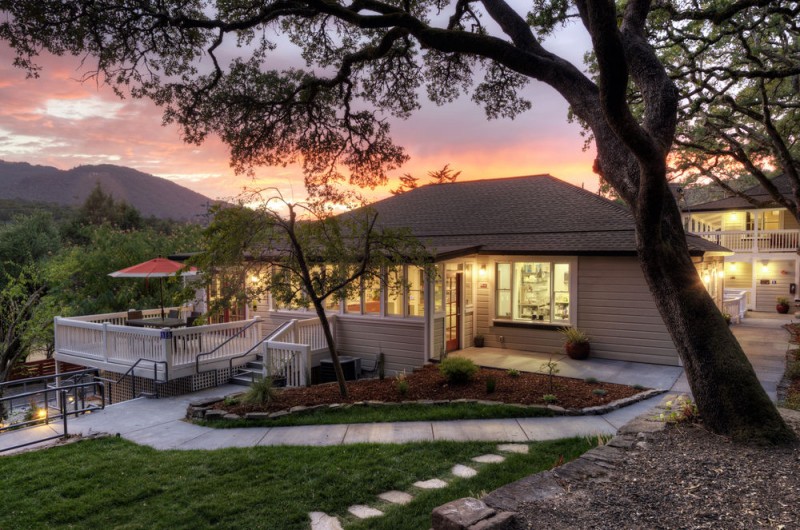 Set on a quiet country road, amidst hillsides dotted with oak and olive trees, the Olea Hotel in Glen Ellen offers a seductive scenic setting. This hotel ticks all of the romantic boxes: century-old countryside charm, nighttime stargazing, deluxe dining, 80 wineries within reach and in-room massages. The main hotel has 15 rooms – or treat your honey to a stay in one of the two garden cottages.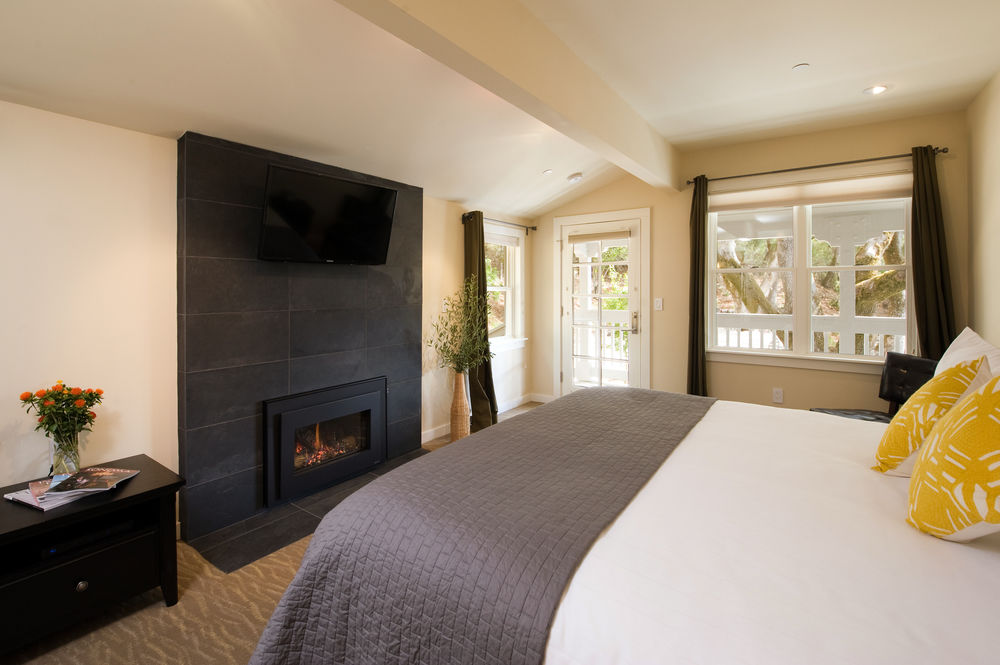 The rooms a the Olea Hotel are ample in size, contemporary and comfortable. What makes the Olea stand out is the attention to detail: from the colors and surfaces in the guest rooms to the exterior landscaping, it's evident that there's a whole lot of love behind this hotel.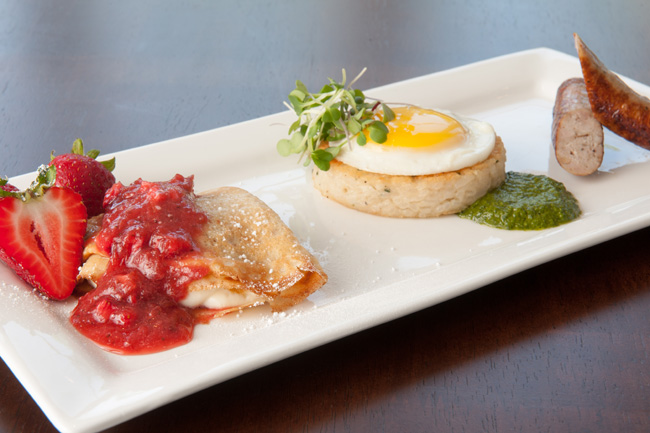 The pièce de résistance at the Olea Hotel is the gourmet two-course breakfast prepared by Executive Chef and trained pastry chef Khambay Porterkhamsy. The first course includes locally sourced seasonal fruit accompanied by homemade pastry and jam, followed by an entree combining sweet and savory ingredients.
After breakfast, visit nearby Jack London State Historic Park and learn about the author and his beloved Charmian by touring the grounds and houses where they once lived.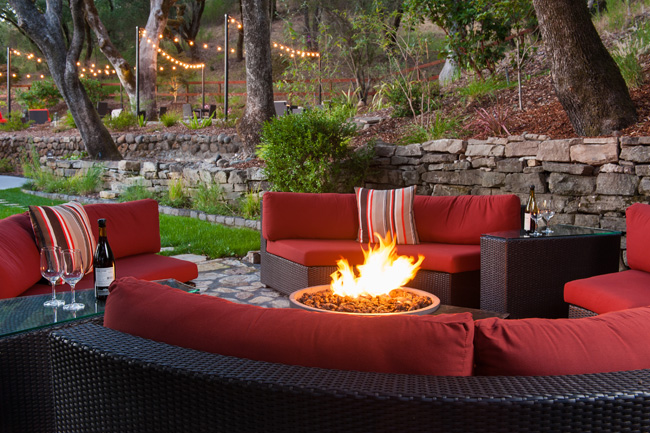 For an enchanting treat, Olea Hotel recommends: Their "Ultimate Couple's Experience," which includes two 90-min massage treatments, a bottle of sparkling wine, and chocolate-covered strawberries.
Reserve your romantic room: Olea Hotel 5131 Warm Springs Rd, Glen Ellen, California 95442, (877) 936-7183. www.oleahotel.com
Farmhouse Inn – Forestville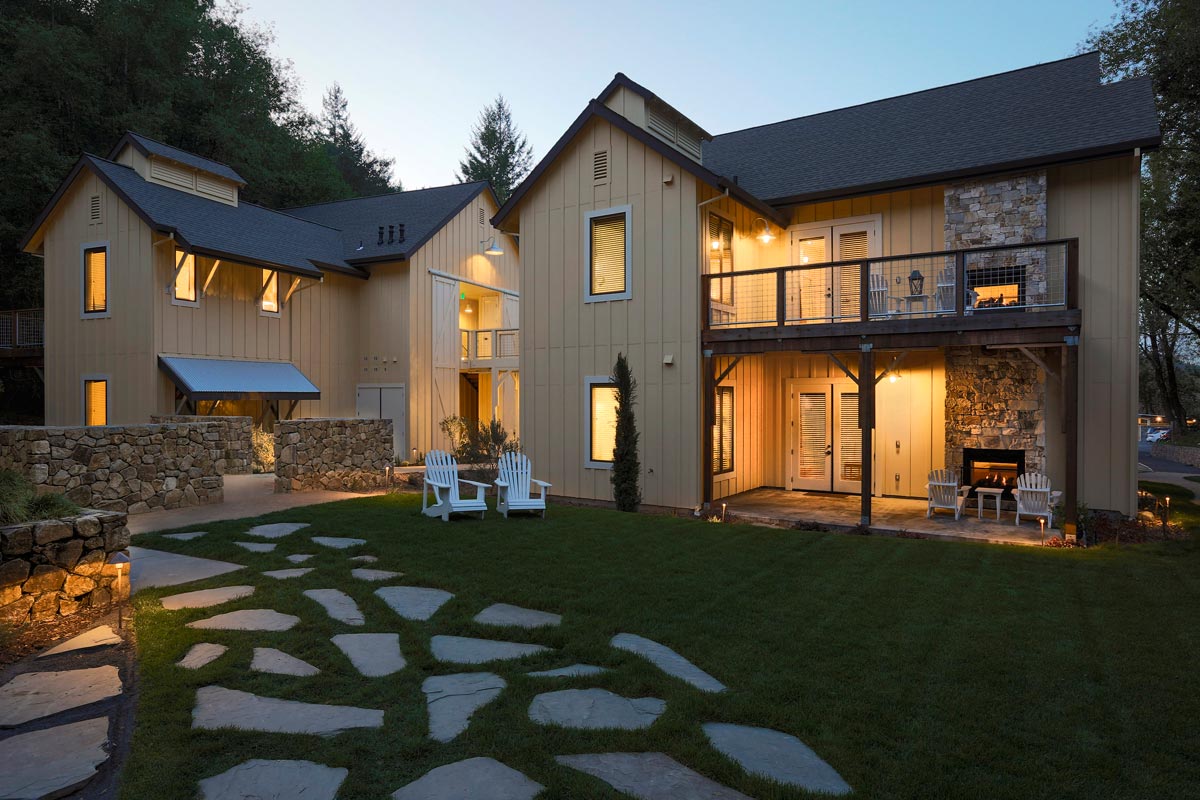 Farmhouse Inn in Forestville offers all the warmth and hospitality of a family-owned B&B, with the high end services and amenities of a five star hotel. Once a rundown farmhouse, the inn has been transformed by brother-and-sister team Joe and Catherine Bartolomei and is now the epitome of wine country living — fine wine, artisanal food and natural beauty form the trinity of its attractions. And the romance factor is high; Farmhouse Inn was recently featured in BRIDES as one of the 6 best spots in wine country to elope (they even has a special elopement package with everything you'll need for your escapade…)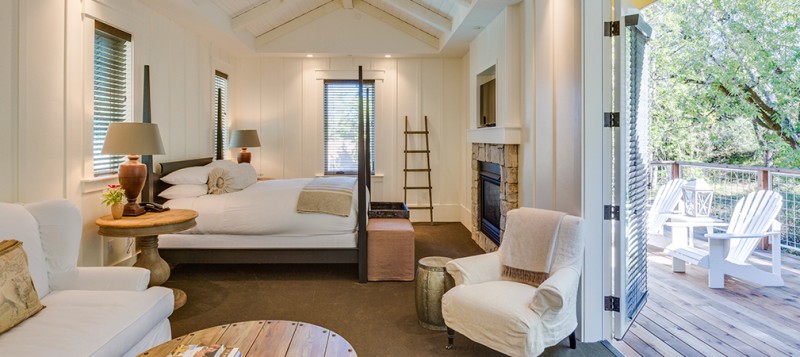 Deluxe Room at the Farmhouse Inn in Forestville.
Forestville, a summer destination for bohemians, writers, artists and vacationers since the early 1900s, is definitily worth a visit during your romantic stay. This tiny town has all the necessary ingredients for La Dolce Vita — majestic redwoods, fir-covered hills, the Russian River meandering toward Pacific shores, a wide variety of artisanal food, a rural flavor and a laid back style. Or you could just stay in your country-chic room at the Farmhouse Inn…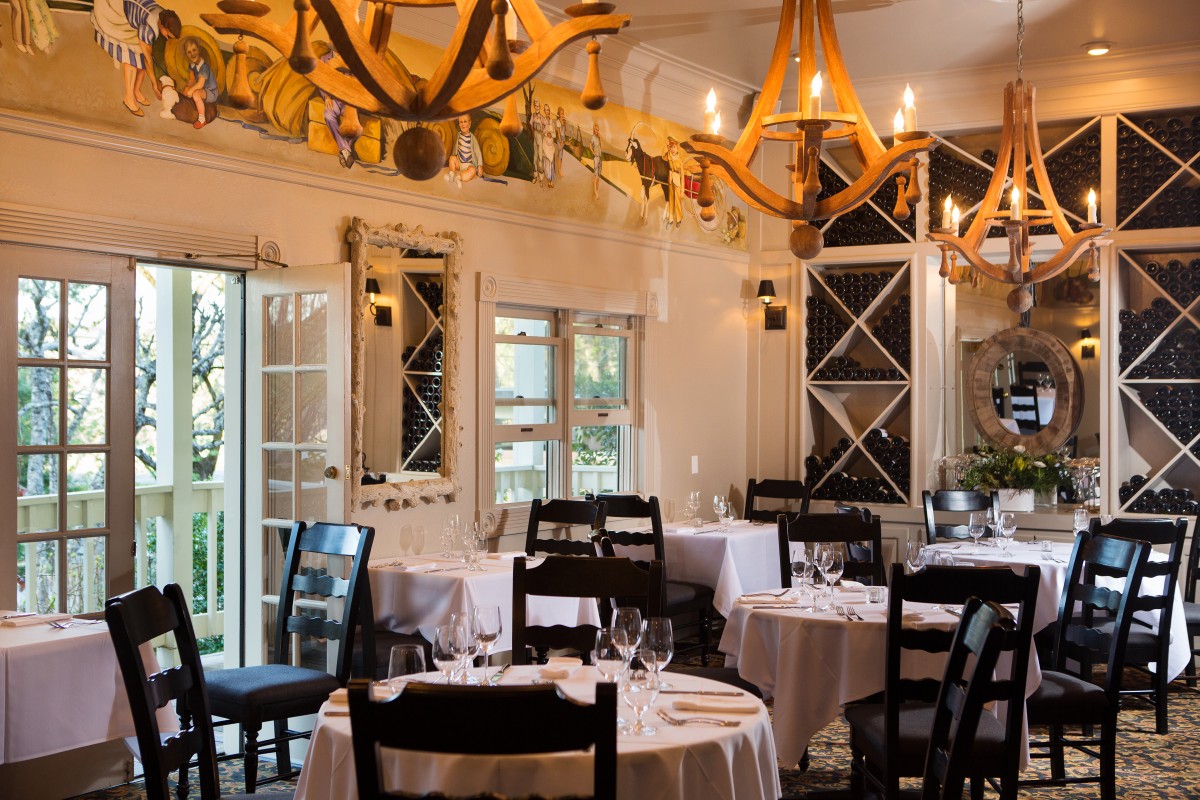 And for a l'amour fou finale: Farmhouse Inn houses an upscale, but surprisingly low-key, Michelin-starred restaurant. The ambiance is sophisticated yet cozy, the Cal-French cuisine delicious yet unpretentious, the decor chic and the service snappy.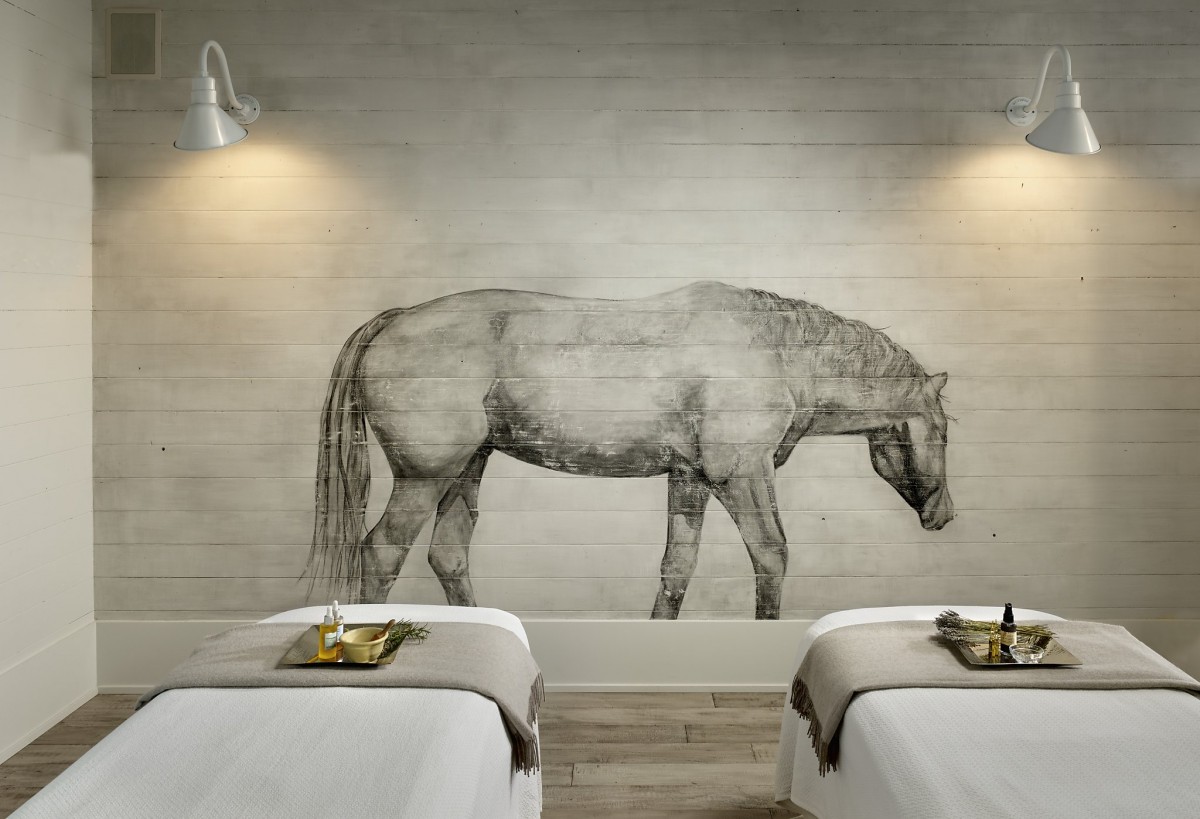 For an enchanting treat, Farmhouse Inn recommends: Their "Pedal to Wellness" package, which includes a bike ride through wine country with visits to wineries and a healthy lunch, followed by a purifying spa-experience at the Farmhouse Inn with massage, steam and scrub.
Reserve your romantic room: Farmhouse Inn, 7871 River Rd, Forestville, California 95436, (800) 464-6642 www.farmhouseinn.com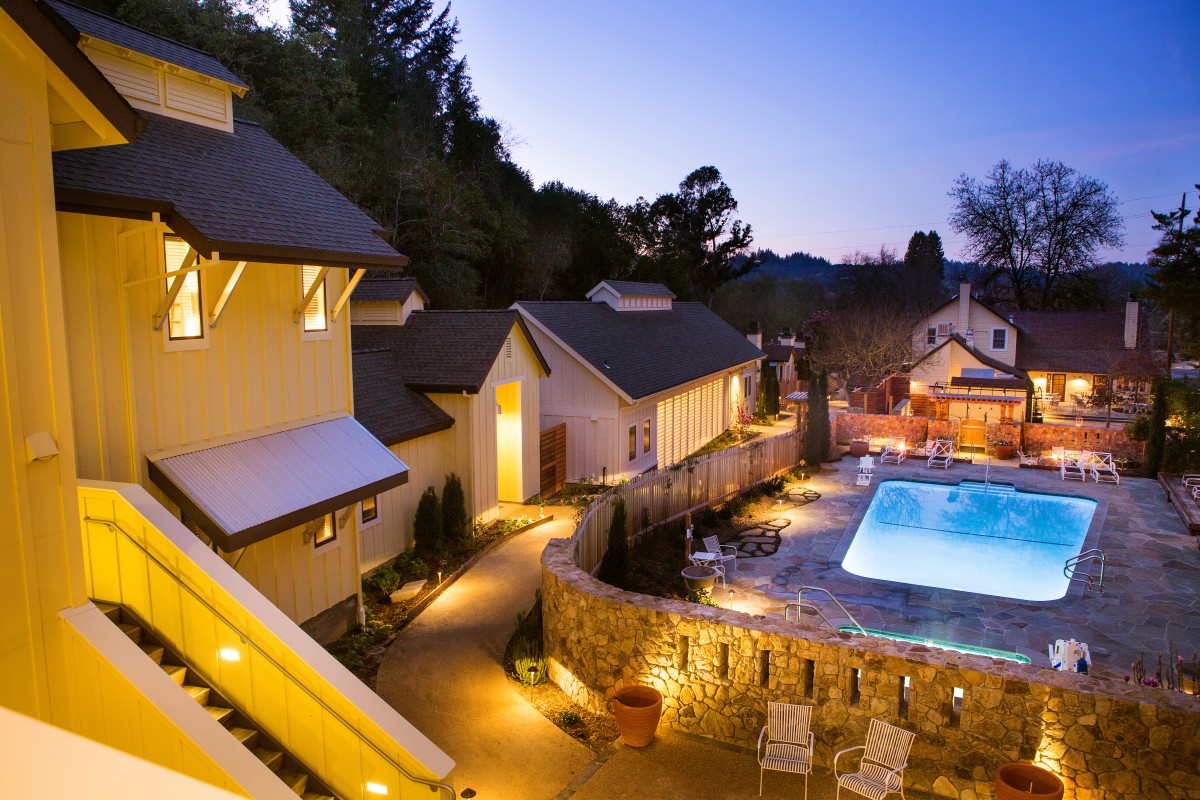 Looking for more things to do in Sonoma County? Click here