Sometimes hunger calls after hours. Here in Sonoma County, restaurants aren't known for their late hours, but we've found a heaping helping of spots open after 9 p.m. – and some even later.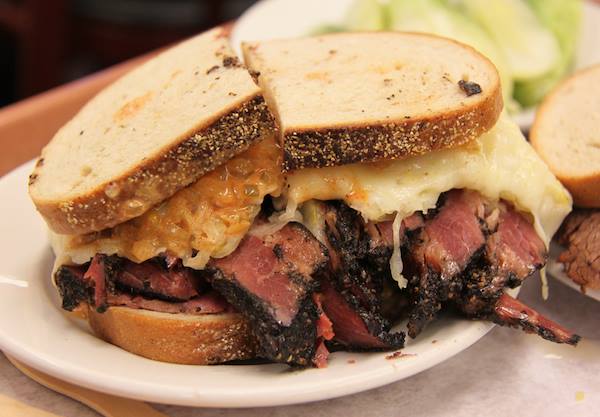 SANTA ROSA
Adel's
Many late-nighters have found breakfast-for-dinner salvation at this classic diner. Conveniently located within stumbling distance of a number of local bars, it's a friendly pit-stop when you're starving long after dark.
456 College Avenue, Santa Rosa, ‪578-1003, visit on Facebook.
Kitchen Hours: Open until midnight daily. ‪
Belly Left Coast and Tap Room 
Patio seating, craft brews, and comfort food served long after most restaurants close, is what you'll find at Belly in Santa Rosa.  Order the sweet and tender Hawaiian pork tacos or the creamy Three Hog Mac n' Cheese, then fight with your friends for the last delicious bite.
523 4th St, Santa Rosa, CA 95401, (707) 526-5787, bellyleftcoastkitchen.com.
Kitchen Hours: Monday-Thursday 11:30AM-10PM, Friday-Saturday 11:30AM-11PM, Sunday 11:30AM-10PM.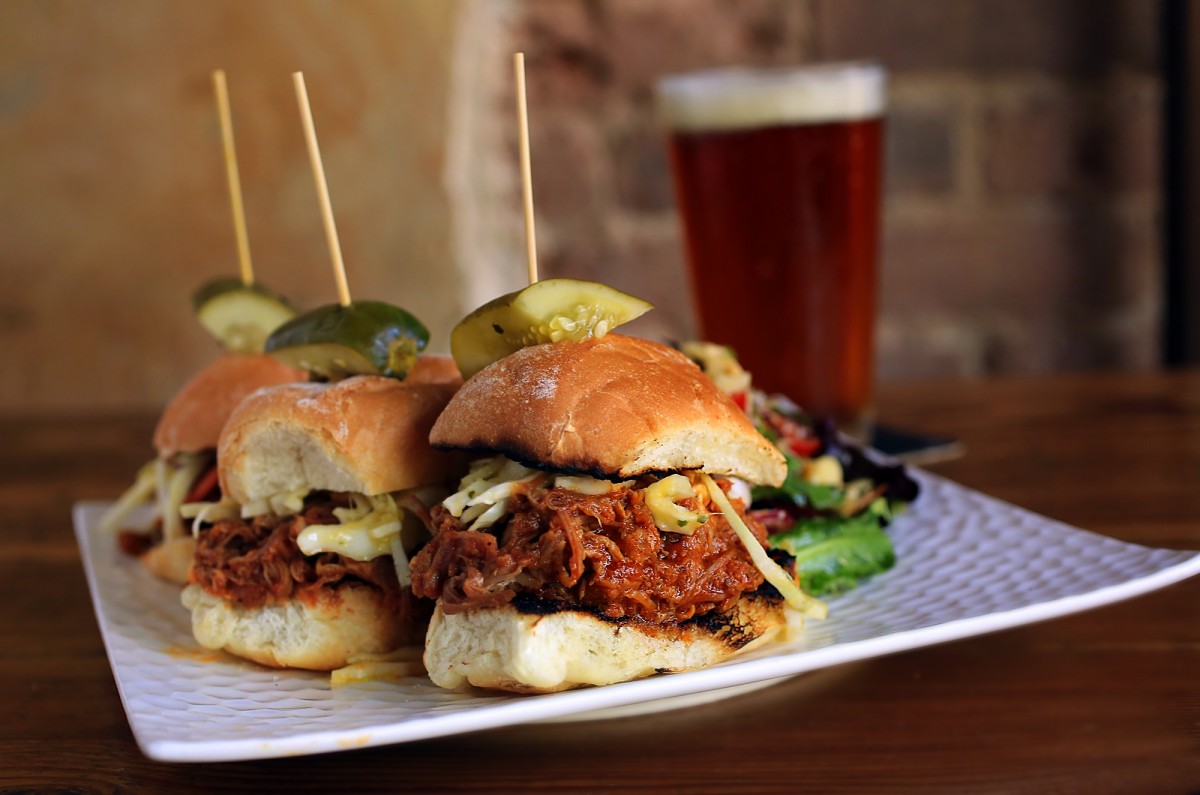 Delicias Elenita Taco Truck
This Santa Rosa taco truck is a popular Friday and Saturday night hot spot. Authentic Mexican food served under the stars makes Delicias Elenita a fiesta after dark. Best bet: Their much-loved elote – corn on the cob with salty queso fresco, mayonnaise, and chili powder – and $1.50 al pastor tacos.
799 Sebastopol Rd, Santa Rosa, visit on Facebook
Kitchen Hours: Monday-Thursday 9AM-1AM, Friday-Saturday 9AM-3AM, Sunday 9AM-1AM
El Coqui Puerto Rican 
A wildly popular Puerto Rican restaurant in downtown Santa Rosa, El Coqui offers down-home Caribbean flavors with plenty of Latin panache. Fill up with the Sandwich Cubano and plantain chips (a great start for Puerto Rican cuisine newbies) or the signature Pollo al Horno (tender chicken and rice). We're also fans of the Empanadillas de Res (a beef turnover) or the Canoas con Carne Molida, a sweet plantain stuffed with slow-roasted pork and cheese.
400 Mendocino Ave, Santa Rosa, CA 95401, (707) 542-8868, elcoqui2eat.com
Kitchen Hours: Monday-Saturday 11AM-10PM, Sunday 12PM-9PM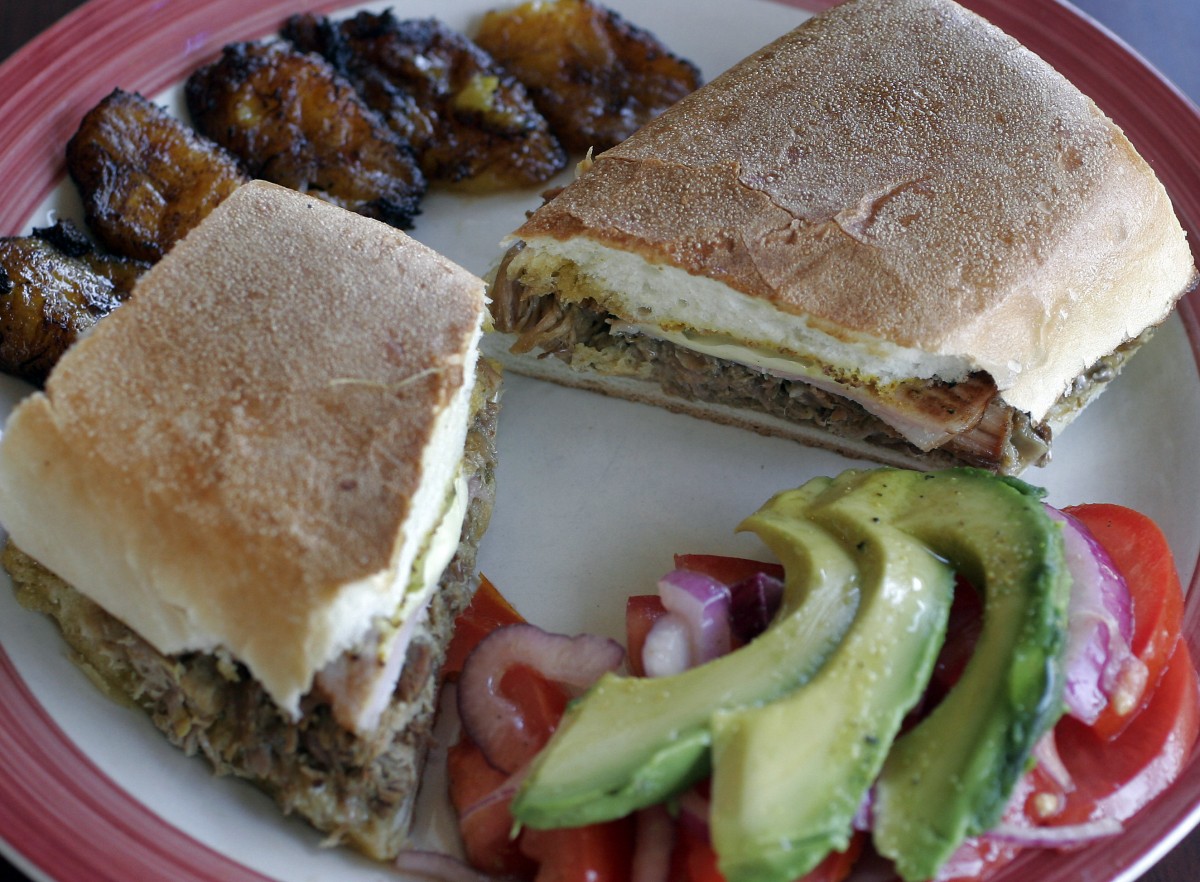 Flavor Bistro
This bustling Old Courthouse Square restaurant has an eclectic menu that ranges from Cal-Italian pasta and chicken wings to Asian salads or a deliciously decadent Croque Madame. We love the simple (yet hearty) hamburgers from their stand-alone burger menu (yes, they have an entire menu for burgers), or try the more upscale duck ravioli with gorgonzola walnut sauce. The central location and a great wine-by-the-glass menu makes it a perfect meet-up spot.
96 Hinton, Santa Rosa, CA 95404, (707) 573-9600, flavorbistro.com
Kitchen Hours: Monday-Thursday 11AM-10PM, Friday 11AM-11PM, Saturday 8AM-11PM, Sunday 8AM-10PM
Jackson's Bar & Oven
Stellar craft cocktails, fun bar tables with a front seat to Railroad Square nightlife and killer appetizers make this a favorite evening gathering spot. They've got a dangerously delicious burger, gourmet truffle fries with lemon aioli, a salty prosciutto pizza with pear and mascarpone, and sweet beignets with chocolate sauce if you're needing some heartier nibbles. Perfect for a date night or after-dark socializing.
135 4th St, Santa Rosa, CA 95401, (707) 545-6900, jacksonsbarandoven.com
Kitchen Hours: Monday-Thursday 11:30AM-10PM, Friday-Saturday 11:30AM-11PM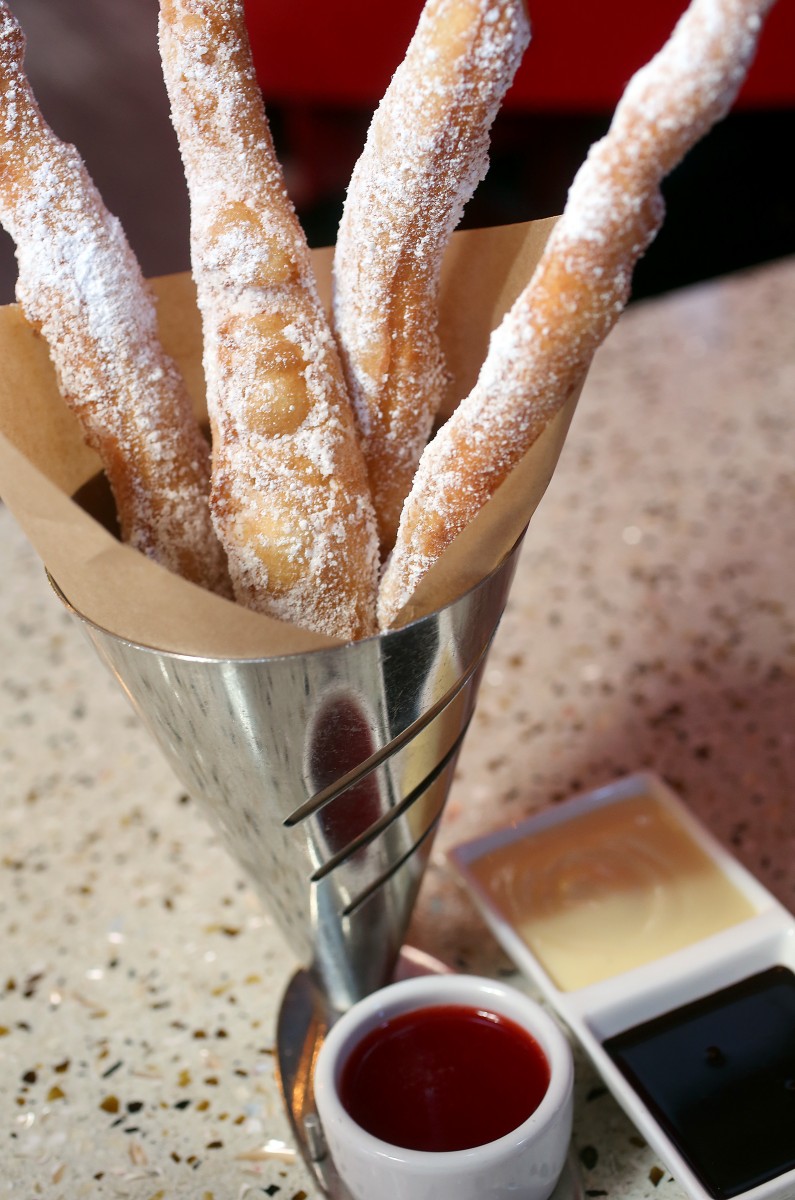 NY Pie 
NY Pie is the go-to Sonoma County spot for desperate pizza fixes until 3AM. Try the "Godfather" with sausage, artichoke hearts, and garlic for a fun twist on your typical pepperoni, or the lighter "Neapolitan" with fresh garden tomatoes and basil. Grab an order of the garlic knots to soak up all the fermented liquid you may have had earlier.
65 Brookwood Ave, Santa Rosa, CA 95404,  (707) 526-9743, new-york-pie.com
Kitchen Hours: Monday-Sunday 11AM- 3AM
Russian River Brewing Company 
Whether you're coming here for the beer flights or munchie salvation, Russian River Brewing in Santa Rosa is a popular late night landing spot. Along with world-renowned brews, Pliny Bites (little pizza dough bites) with white cheddar and jalapenos are a favorite among the pub set.
725 4th St, Santa Rosa, CA 95404, (707) 545-2337, russianriverbrewing.com.
Kitchen Hours: Sunday-Thursday 11AM-12AM, Friday-Saturday until last call.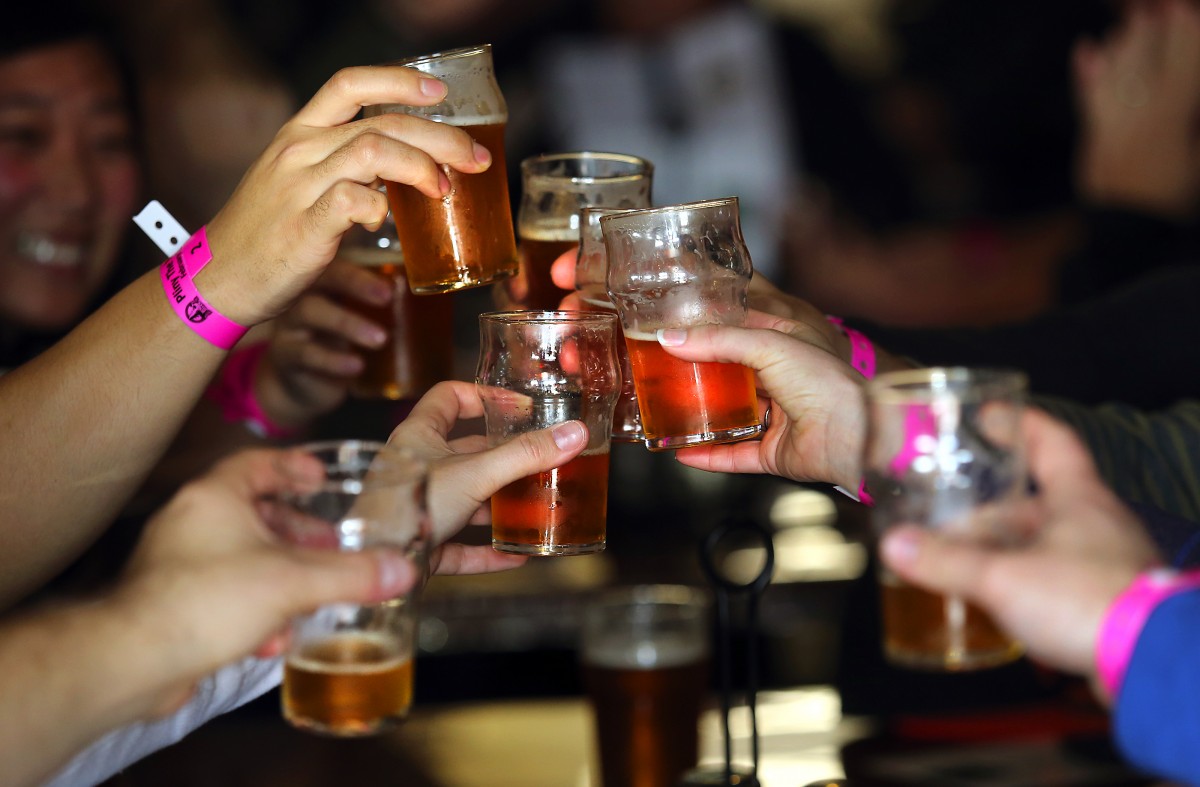 Tex Wasabi's
Wednesday nights are a favorite for Tex Wasabis late night deals on monster-sized bowlas (cocktails to share in a "fishbowl" glass) and appetizers. Watch the sushi chefs in action at the bar, or head upstairs to catch a game on TV. After a few drinks, creative dishes like The Jackass Roll (a sushi roll made with pulled pork and sriracha aioli) or a giant Bacon Mac n' Cheese burger actually sound sane.
515 4th St Santa Rosa, CA 95401, (707) 544-8399, texwasabis.com
Kitchen Hours: Monday-Thursday 11:30AM-10PM, Friday-Saturday 11:30AM-11PM, Sunday 11:30AM-10PM
Third Street Aleworks 
Tacos, burgers, and nachos galore make for solid pub grub. With monstrous portions and comfy tables, you'll wanna park for the night and just watch the party happen around you. The menu includes tangy Parmesan garlic fries, juicy pulled pork sandwiches, and Hawaiian-style ribs. But the real AleWorks superstars are their thick and juicy burgers. To end the night on a sweet note, share a Brownie Tower with your friends.
610 3rd St, Santa Rosa, CA 95404, (707) 523-3060, thirdstreetaleworks.com
Kitchen Hours: Monday-Thursday 11:30AM- 11PM, Friday-Saturday 11:30AM-11:30PM, Sunday 11:30AM-11PM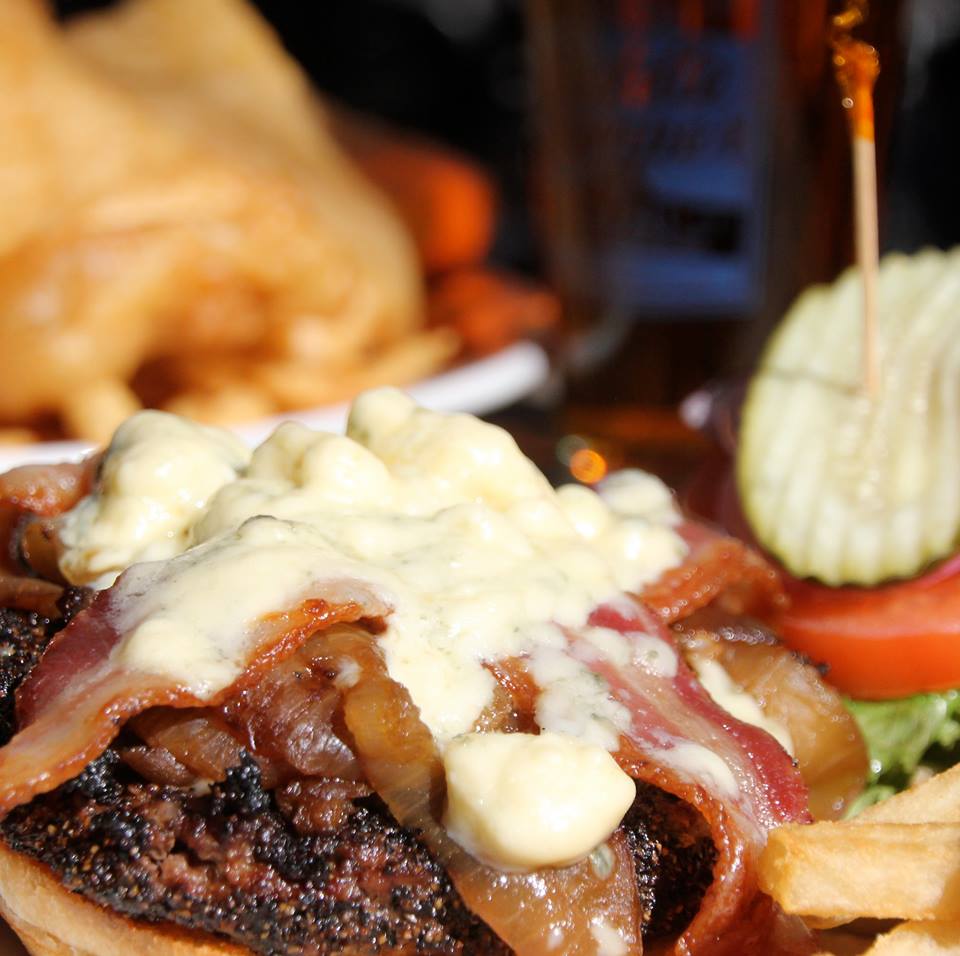 This English pub is the closest you'll get to Old London Towne in Santa Rosa. Open until 10PM daily, there's always sports on the telly, plenty of ale, a rockin' trivia night and Brit food we can get behind. The fish and chips are hard to beat, but British classics including "Bangers and Mash" (sausages and mashed potatoes), pasties (meats inside flaky pastries), and sticky toffee pudding are all required dining.
116 5th St, Santa Rosa, CA 95401, (707) 544-8623, thetoadpub.com
Kitchen Hours: Monday-Sunday 12PM-10PM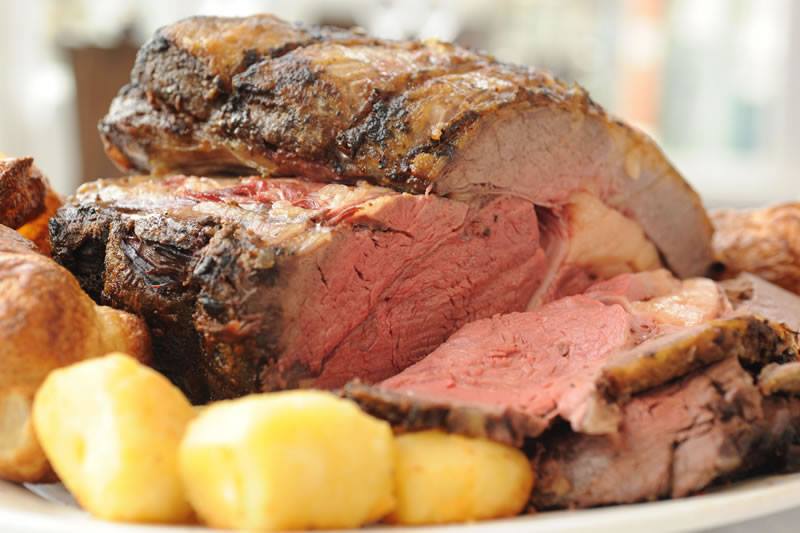 HEALDSBURG
Bergamot Alley 
Exposed brick walls, communal tables, and live bands all add to the late night ambiance of this hip Healdsburg winebar. Order from the carefully curated list of wines, ciders and champagne by the glass (or bottle) while munching on grilled cheese sandwiches made with everything from chorizo and provolone to sweet Nutella and banana. Other nibbles include curry popcorn with cashews, coconut chips, and lime zest or the famous "Cup of Bacon".
328A Healdsburg Avenue, Healdsburg 95448, (707) 433- 8720, bergamotalley.com
Kitchen Hours: Tuesday-Sunday Noon-Midnight
Campo Fina 
The clubby Campo Fina is a favorite late night spot for a glass of chianti on the outside patio, bocce ball or just cuddling up with a dish of Chef Ari Rosen's famous Old School in a Skillet (pork and beef meatballs with tomato sauce and Parmesan). Don't miss with a seasonal cocktail like the "Witchcraft" with lemon vodka, grapefruit, and lime juice, or a pick from the wine list. Wood-fired pizzas are a signature, but you pretty much can't go wrong with anything on Campo Fina's critically-acclaimed menu.
330 Healdsburg Avenue, Healdsburg 95448, (707) 395-4640, campofina.com
Kitchen hours: Monday-Sunday 11:30AM-10PM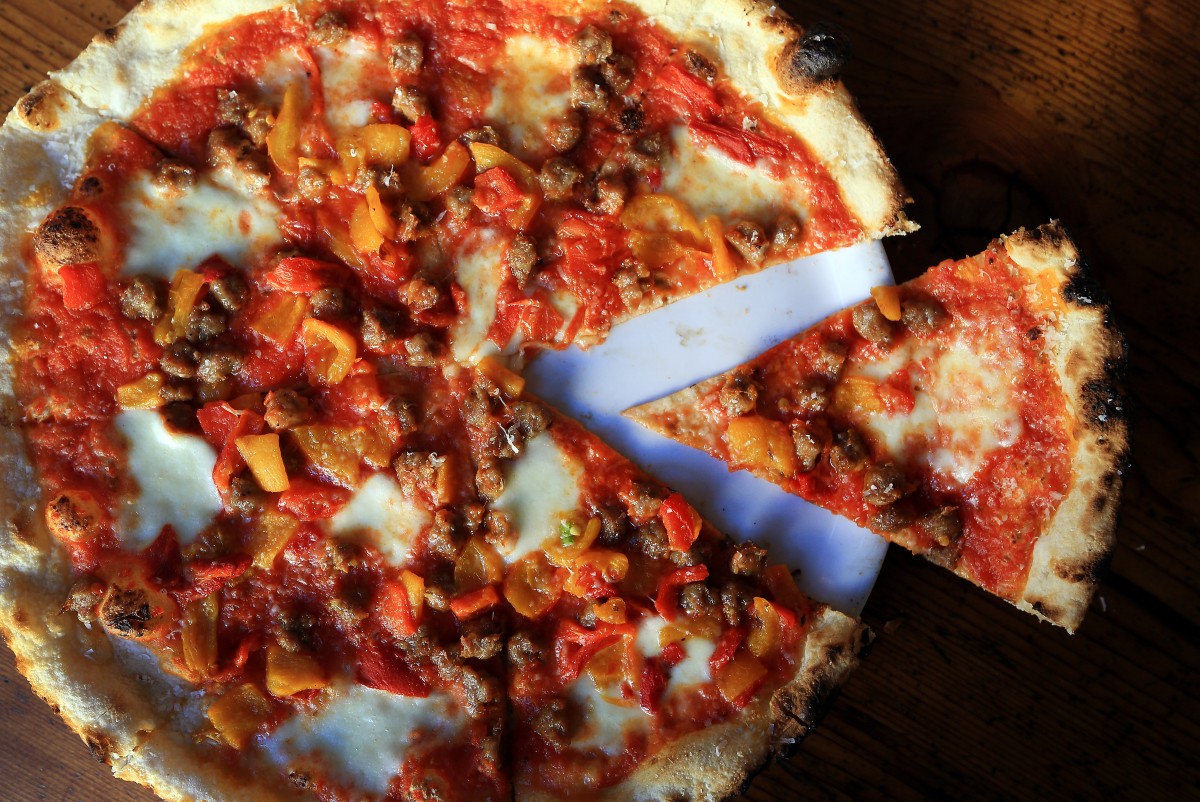 Scopa
The sister restaurant to Campo Fina, Scopa is a tribute to authentic family-style Italian cuisine. Go for the house made ravioli, goat cheese-stuffed figs, or Pizza Salsiccia with roasted eggplant, buffalo mozzarella, tomatoes, and basil. The tiny restaurant can be crowded, so don't be surprised if there's a wait.
109A Plaza St, Healdsburg 95448, (707) 433-5282, scopahealdsburg.com
Kitchen Hours: Monday-Saturday: 5:30PM-10PM
The Wurst
Featuring the Sheboygan Brat, The Detroit Polish, and Southside Wurst, it's not hard to glean that The Wurst is pretty much the best at real-deal sausages. Draft and bottled beers, hard cider, and wines are available to pair with hand-cut fries and all the usual toppings. We recommend the chicken apple sausage loaded with hot peppers and sauerkraut, with a side of at least five napkins. Burgers are available as well, along with potato salad and frozen custard doncha know.
22 Matheson St, Healdsburg 95448, (707) 395-0214, visit on Facebook
Open: Monday-Thursday 11AM-9PM, Friday-Saturday 11AM-10PM, Sunday 11AM-9PM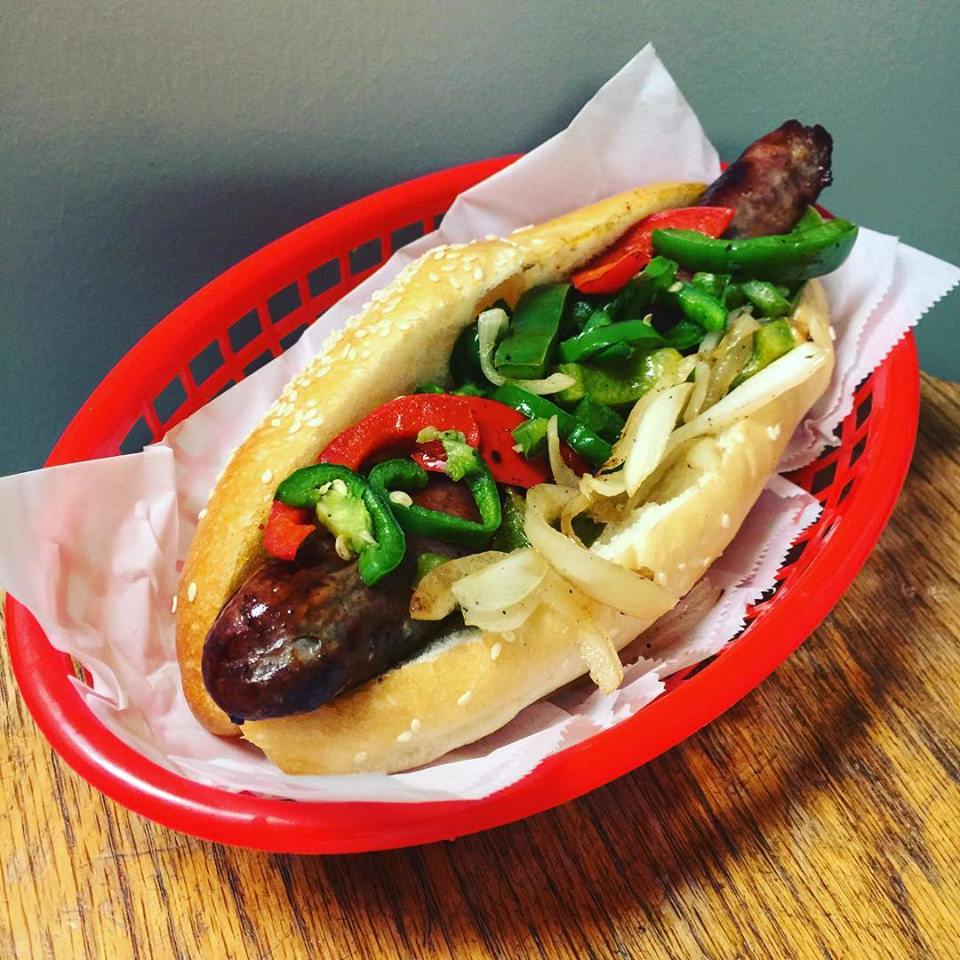 SEBASTOPOL
Zazu Kitchen + Farm
Zazu Kitchen + Farm is a Sebastopol farm-to-table institution with a lively late-night scene. The menu changes up frequently, depending on what's in season, but you can always expect plenty of Black Pig Bacon (co-owner John Stewart's bacon business) and stiff drinks. Try Zazu's renowned Rodeo Jax bacon and caramel popcorn paired with Zazu's Black Pig Pinot – it's like a red-eye flight to foodie heaven.
6770 McKinley St #150, Sebastopol, CA 95472, (707) 523-4814, zazukitchen.com
Kitchen Hours: Monday and Wednesday 5PM-10PM, Tuesday Closed, Thursday 11:30AM-10PM, Friday-Saturday 11:30AM-12AM, Sunday 9AM-10PM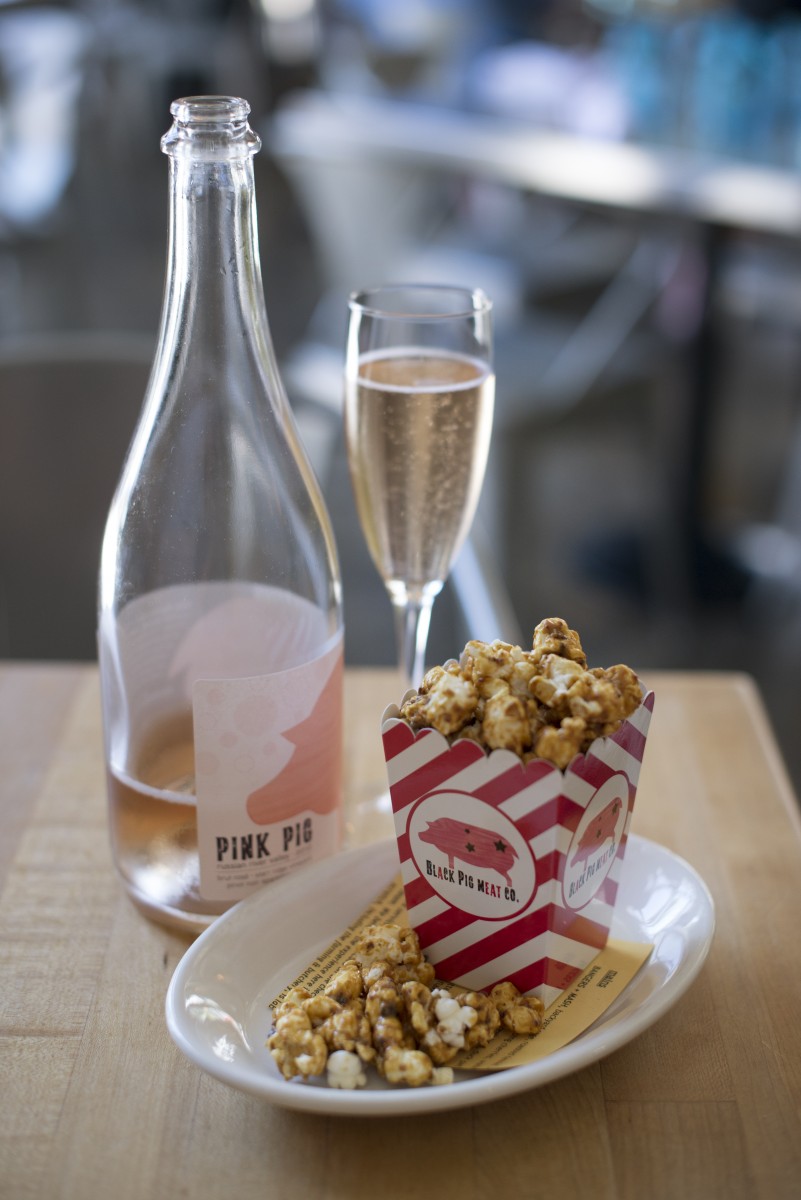 PETALUMA
Graffiti 
Friday night hotspot Graffiti offers creative tapas, flatbreads, and million-dollar waterfront patio seating. Favorite menu items include an ooey-gooey brie melt, crab cakes and crème fraîche, and cheesecake.
101 2nd St #190, Petaluma 94952,(707) 765-4567, graffitipetaluma.com
Kitchen Hours: Monday-Thursday 11:30AM-9PM, Friday-Saturday 11:30AM-10PM, Sunday 11:30AM-9PM
Old Chicago Pizza
Seriously deep-deep dish pizza that even a Chicago native can appreciate. Hidden away on the second story of the historic Lanmart building, you'll find an array of pies here, from double crust to thin crust, and toppings galore. Restaurant-goers appreciate the casual atmosphere and can enjoy views of downtown Petaluma from the upstairs windows.
41 Petaluma Blvd N, Petaluma 94952, (707) 763-3897, oldchgo.com
Kitchen Hours: Monday-Thursday 11:30AM-10:30PM, Friday-Saturday 11:30AM-11:30PM, Sundays 4PM-9:30PM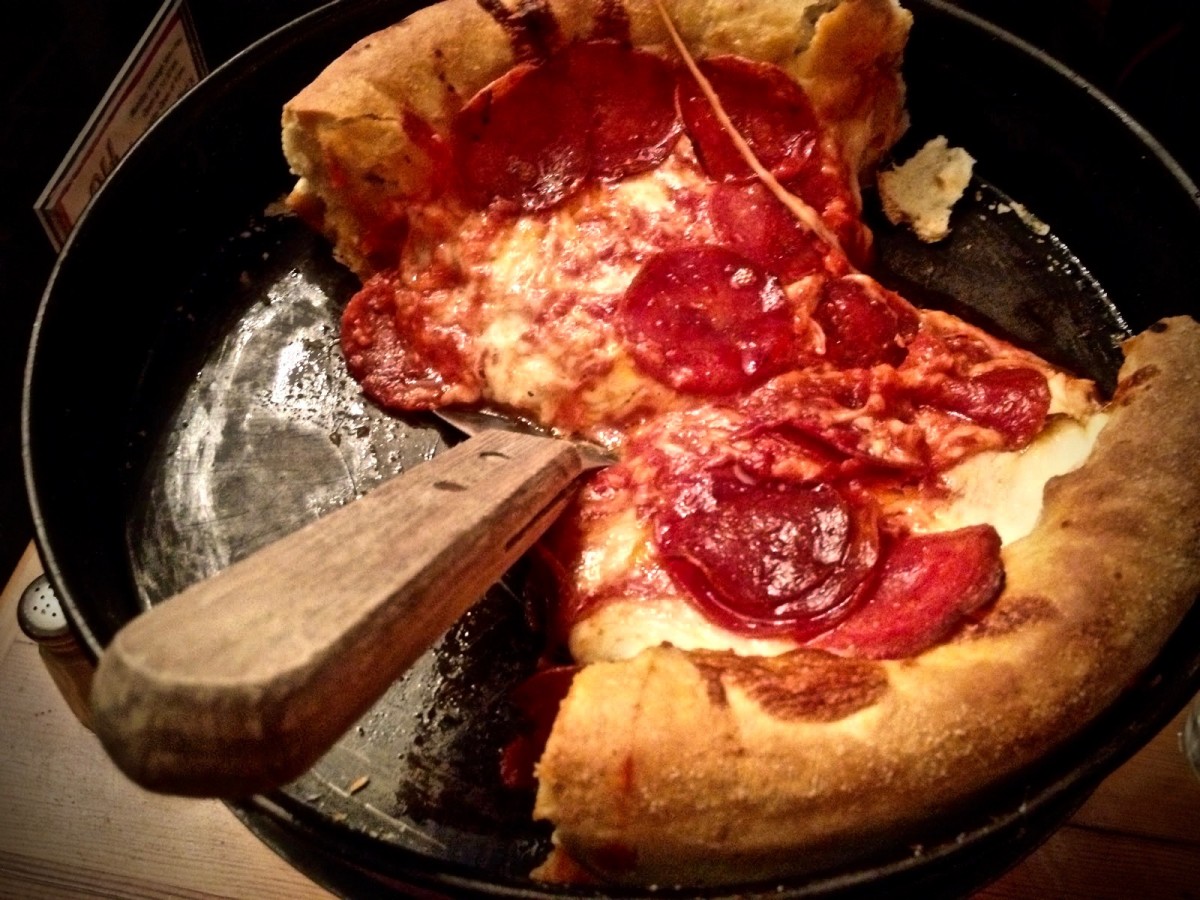 Pete's Henny Penny 
If it's past 9 p.m., and you really, really need a good old fashioned American burger in your life, stop by this Petaluma diner. Pete's menu features all the classic diner items we know and love, like country fried chicken, patty melts, BBQ pulled pork sandwiches and crunchy onion rings. Buy a round of milkshakes for the table to cap the evening…or, well, welcome the sun.
4995 Petaluma Blvd N, Petaluma, CA 94952, (707) 763-0459, visit on Facebook.
Kitchen Hours: Monday and Tuesday 5AM-10PM, Wednesday-Sunday Open 24 hours
Speakeasy
Located in historic downtown Petaluma, Speakeasy is a small tapas bistro with tasty late night eats. Along with wine and microbrew beers, the local ingredients and international cuisine make this a popular place. Enjoy the patio on a warm summer night while nibbling small dishes like the pear and roasted beet salad or the house-made empanadas. Really hungry? Try the creamy blue cheese polenta, veggie taco trio with tempeh, and shrimp creole. The restaurant closes at 2AM – but don't miss the Maple Bacon Donut Holes with crumbled bacon and a maple glaze before you head to bed. One order is just not enough.
139 Petaluma Blvd N, Petaluma 94952, (707) 776-4631, speakeasypetaluma.com
Kitchen Hours: Monday-Thursday 5PM-2AM, Saturday-Sunday 10AM-2AM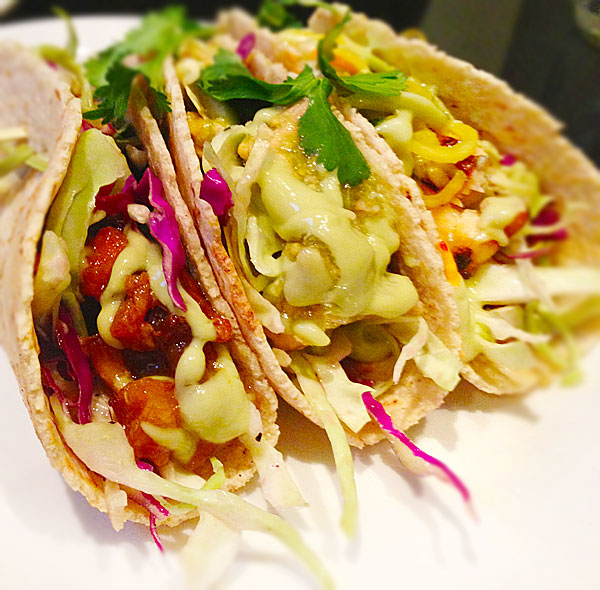 SONOMA
The Girl and the Fig
With a cozy, enclosed patio seating under twinkle lights, the Girl and the Fig is a must stop for a French-inspired nocturnal nosh. Delicious dishes like the Steak Frites or the Croques Monsieur are best eaten with house cocktails, such as the Lavender Mojito (Cruzan light rum, lavender & rose water simple syrup, lime juice, muddled mint) or the Fig Kiss (Figcello di Sonoma, St-Germain elderflower liqueur and cranberry). Or, simply share an artisan cheese platter while sipping wine from owner Sondra Bernstein's stunning collection of Rhônes.
110 West Spain Street, Sonoma 95476,  (707) 938-3634, thegirlandthefig.com
Kitchen Hours: All-day menu Monday-Thursday 11:30AM-10PM and Friday-Saturday 11AM-10PM, late night brasserie menu Friday and Saturday 11:30AM-11PM, Sunday dinner 3PM-10PM
OSO Sonoma
Sonoma's most-talked about eatery features mole braised short rib tacos, Korean buffalo wings and Sangria along with oysters, King salmon and other creations from Chef David Bush. Soju cocktails and a solid wine menu make it great for dining and drinks. Finish the meal with a butterscotch pot de crème or roasted cherries with pretzel streusel and brown sugar.
9 E Napa St, Sonoma, CA
Kitchen Hours: Mon-Thurs 5PM- 10PM, Fri-Sat 11:30AM-11PM, Sundays 11:30AM-10PM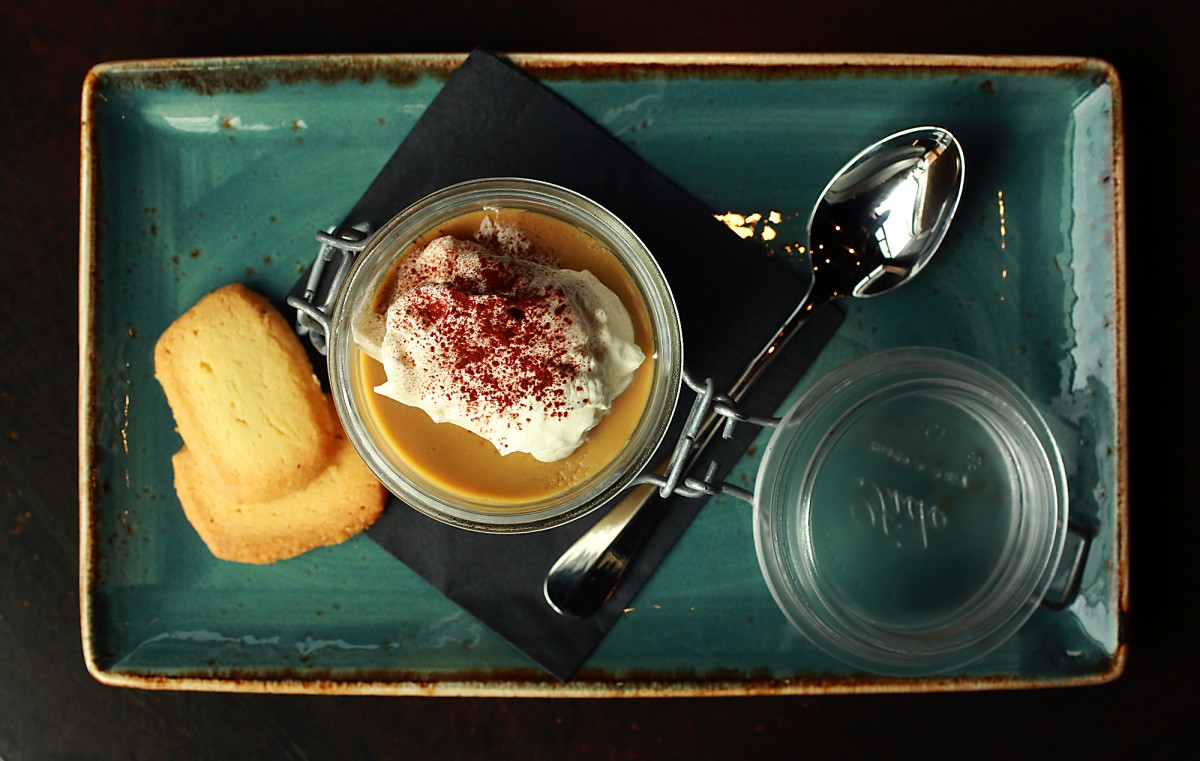 Tasca Tasca
Celebrated Sonoma chef Manuel Azevedo's interpretation of Portuguese tavern cuisine means home-style small bites until midnight strikes. The tapas menu includes rustic Portuguese dishes like Linguiça Caseira (Pork Sausage) and Bacalhau (Salt Cod Cakes), as well as nibbles with an American twist, like the Portuguese Mac & Cheese. Share a variety of dishes presented on butcher boards with Portuguese wine, sangria or Port.
22 W Napa St, Sonoma 95476, (707) 996-8272, tascatasca.com
Kitchen Hours: Monday-Sunday Noon-Midnight.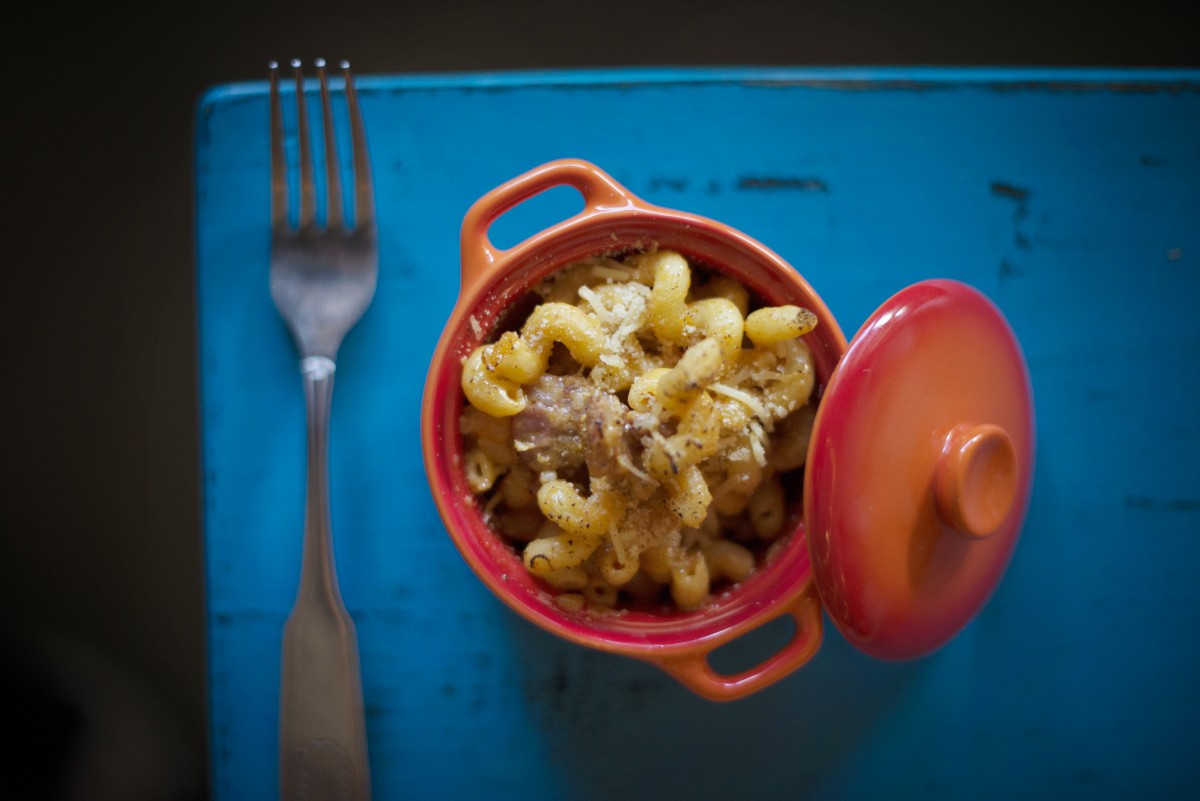 GRATON
Underwood Bar & Bistro
The sound of chirping crickets is about all you'll hear in West County after dark, aside from the friendly hum of Underwood Bar & Bistro patrons. Tucked away in the hamlet of Graton, Underwood attracts a cross-section of the county – from winemakers and artists to dealmakers and savvy tourists. Keep the fun going with their French Manhattan or Pomegranate cocktails while choosing from the late night bar menu.
9113 Graton Rd, Graton 95444, (707) 823-7023, underwoodgraton.com
Kitchen Hours: Dinner and tapas until 10PM, and a late night menu of french onion soup, pizzettas, macaroni and cheese, harissa fries and a Niman Ranch burger from 10-11PM Friday and Saturday.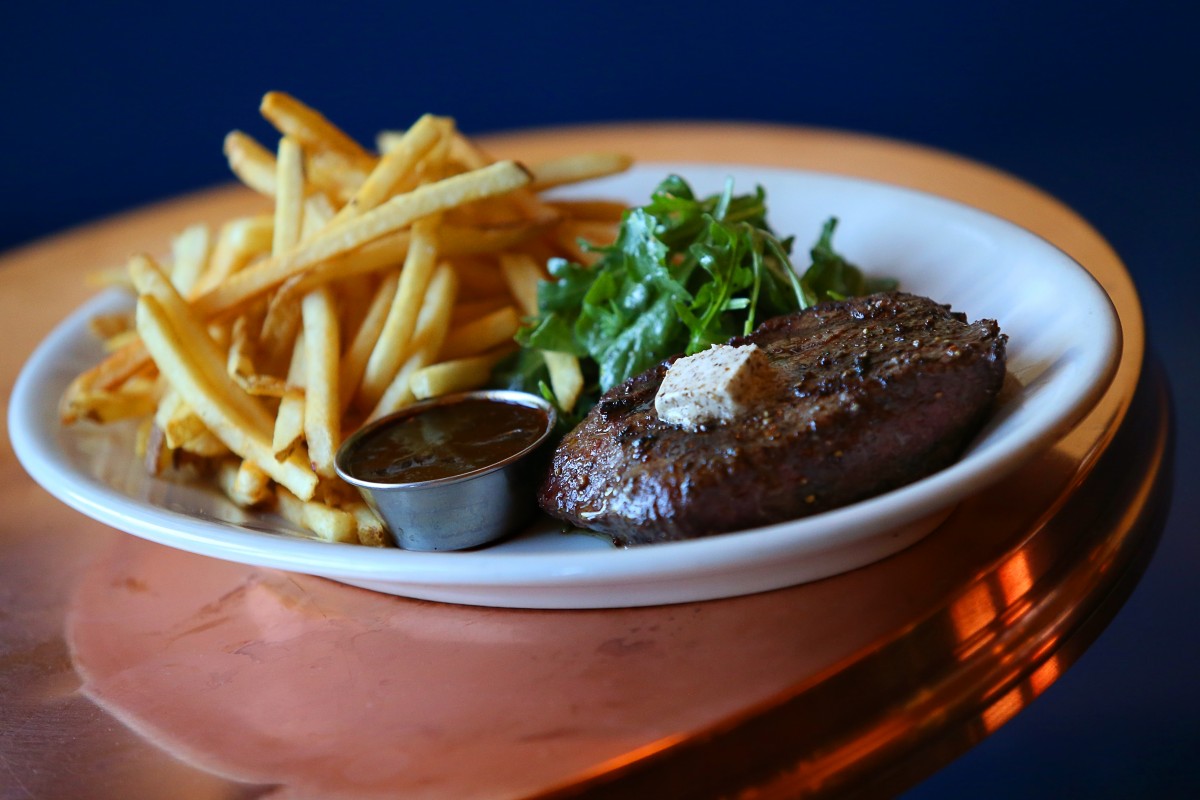 Opening Hours may be different during holidays. 
Looking for more things to do in Sonoma County? Click here