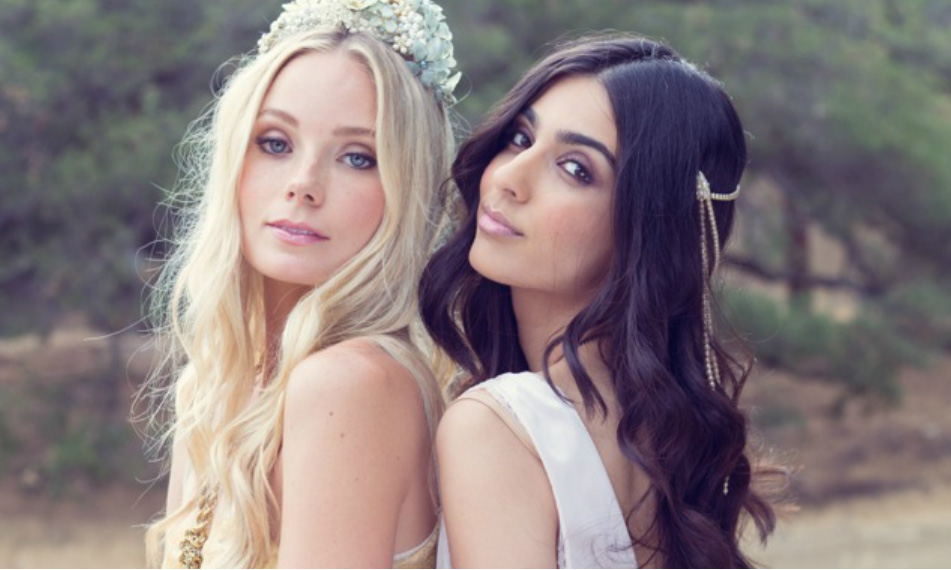 Advice from professional makeup artist, Danika Lamb in the 2015 Issue of Sonoma Weddings.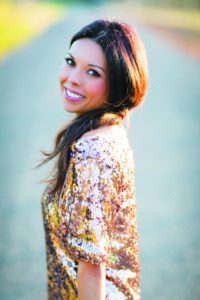 Danika Lamb of Artistry by Danika isn't just the go-to gal in Sonoma for all things beauty-related; she's also one of California's most sought-after wedding makeup artists. Brides especially love Danika's calm demeanor and artful eye, and she is known for creating flawless-looking skin and lush, natural-looking lashes.
Her background in skin care (including her 12 years as an aesthetician), paired with her brow shaping and makeup talents, have earned her recognition in national magazines including People, Elle, and Lucky. Danika feels extremely fortunate to call the intimate community of Sonoma her home and can't imagine living anywhere else.
What's your best health and beauty advice for a bride-to-be?
Plan ahead! If your skin is not in its best state, or your brows are too
thin and you want them full and soft by your wedding day, figure out your
game plan right away. Start asking friends or colleagues if they have a great aesthetician, brow guru, manicurist, and hair stylist. This way, you can get a head start by locating talented pros to get you into what I call "wedding wellness boot camp." Acne does not magically go away, and brows do not grow in overnight—so identify your health or beauty concerns and start tackling them right away.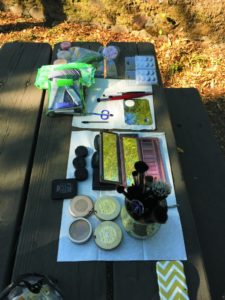 What kinds of health and beauty professional services can help?
If it's in your budget, I highly suggest hiring a professional makeup artist for your wedding day. Professionally applied makeup and a skilled artist will not only help you look that much more polished and pretty in person, but it will also show through in your wedding photos. A bride may think she can easily do her own makeup for the big day, but she may not realize that everyday makeup is
completely different from makeup that is being professionally photographed.
That glimmering bronzer you love so much may end up looking like oily skin
in the photos. Or your go-to under-eye concealer may look like white circles
around the eyes in every shot. Not exactly the look brides dream of! So, if it's in your budget, hire a pro. Plus, it's a way to sit back, relax, and be pampered before you walk down the aisle.
What are the key things to consider when choosing your hair-and-makeup look for the day of?
Stay true to yourself—meaning, don't wear bright red lipstick if you have never worn a bright lip color. Trying something fun and new is great, but save that experimentation for the rehearsal dinner or engagement party. My goal when I'm working with a bride is to make her look like herself, but 10 times better. Think about when you feel your prettiest. Is it when you wear your hair down in long, loose waves? Or is it when you do a smoky eye? Stick to you, but amp that look up a few notches come your wedding day.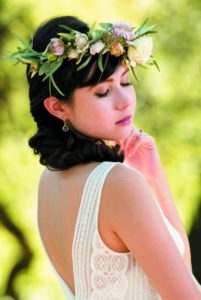 What are the most common challenges a bride-to-be faces with fitness, hair, and makeup?
Trying to cram in too many beauty appointments right before the wedding. You of course want to look and feel your best, but don't get an eyebrow wax or facial the day before. These types of treatments can cause temporary redness and irritation, so be sure to book these appointments at least a week before the wedding. Experimenting with facials, spray tans, hair color, or even a new diet cleanse right before the wedding could result in an allergic reaction. Stick to only what you know works the last few weeks leading up to your big day.
How would you describe the quintessential Sonoma look?
Effortlessly chic and beautiful. Makeup that is natural, yet glam—think glowing skin, lush lashes, and soft lips. I envision a Sonoma bride's hair to be soft with movement. Either all down with long waves or loosely put into a romantic and slightly messy chignon. The whole look is clean, timeless, and feminine with a bit of imperfection. Wine country brides embrace the rustic charm and natural beauty of Sonoma. If their hair blows in the wind while taking post ceremony photos in the vineyard, they aren't going to sweat it.
Danika's Guide to Glowing Skin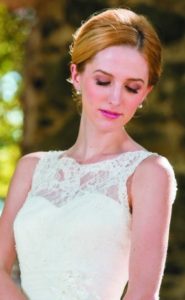 For your most beautiful look, follow these guidelines for a perfect complexion.
Supplements
For dull, lackluster skin, try taking Omega-3s (such as fish oil or flax oil) to moisturize the skin from within. Omegas will make the skin look more radiant and plump.
Tools
Wash your makeup brushes. Bacteria from makeup builds up quickly on brushes, so not keeping them clean on a weekly basis will cause breakouts. Dr. Bronner's Castile Soap is gentle yet effective for weekly washing.
Pucker
Keep lips nourished. Nothing is worse than dry flaky lips on your wedding day. Invest in a quality lip product and apply daily. Look for ingredients like coconut oil and shea butter.
Exfoliate
Use a gentle product (preferably with fruit enzymes) to remove the dead, superficial layer of skin. I tell all of my brides to exfoliate the morning of the wedding so that makeup will glide on and look extra-smooth and even.
Subscribe to Our Newsletters!